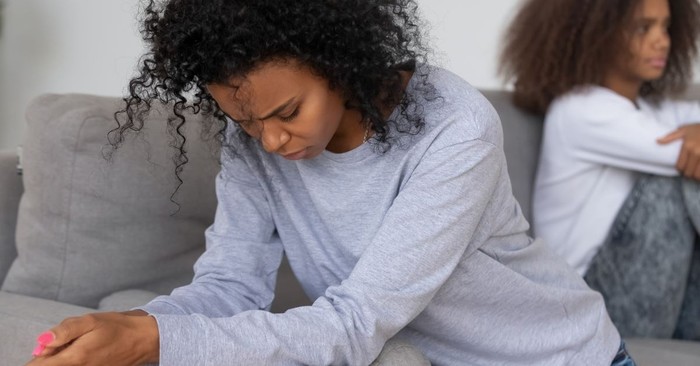 It would be a fool's game to pretend that the parenting gig is one done with ease. We all stumble, feeling our way around, looking for the key to flawless child-rearing. We scan blogs, buy books, and pelt pediatricians with question after question. We may receive helpful advice, but eventually we see the reality that perfect parenting is chasing after the wind. We need the truth of hows and whats, but we also need grace to implement them.
We need the one who became flesh, "the one and only Son, who came from the Father, full of grace and truth" (John 1:14).We need Jesus to meet us and guide us as we try to prepare the little people he entrusted us with to be image-bearers in a world that doesn't understand that what it's truly looking for is God. 
We need grace to deal with the tantrums, the sass, and the big decisions our children are learning to make on their own. In the tone of our toddlers, we need grace and we need it right now! So where do we find grace when our imperfections threaten to strip us of the hope we need for diaper changing, emotional rollercoasters, and driving lessons? 
Photo Credit: Getty Images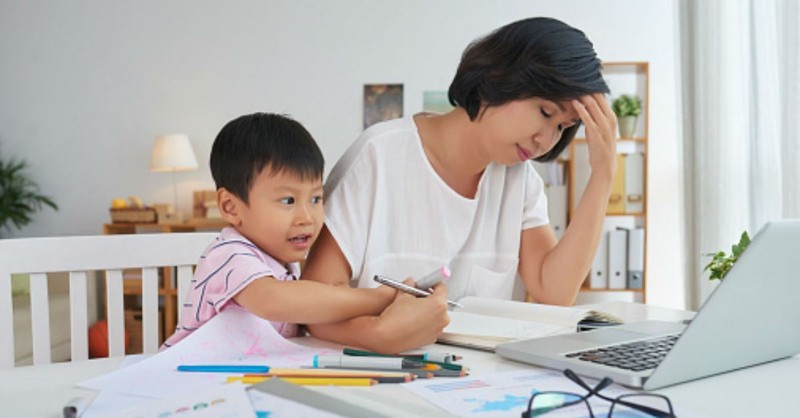 Discover God's grace for the 'now.'
Paul Tripp explains this desperate state of parenthood in his book, Parenting:
Most Christian parents have a fairly good understanding of past grace, that is, the forgiveness they have received because of the life, death, and resurrection of Jesus, and they have a decent grasp of future grace, the place in eternity that is guaranteed them as a child of God. But the problem is that they have little understanding of present grace, the right here, right now benefits of the work of Christ for all of us living between the 'already' (past grace) and the 'not yet' (future grace).
We have to live in 'right now' grace to make it through this parenting thing that, while bringing great joy, stretches, refines, and costs us many of our own desires so that mouths can be fed, hearts can be filled, and souls can be shaped. We need to know that our mistakes are covered, that God can work all things for the good of those who love him (Romans 8:28), and that goodness and mercy are with us (Psalm 23:6). We need to know God loves these precious ones more than we do, or the feelings begin to overwhelm our hope of enjoying each stage; we begin to power through, miss the blessing, and simply mess up.
Photo Credit: Dragon Images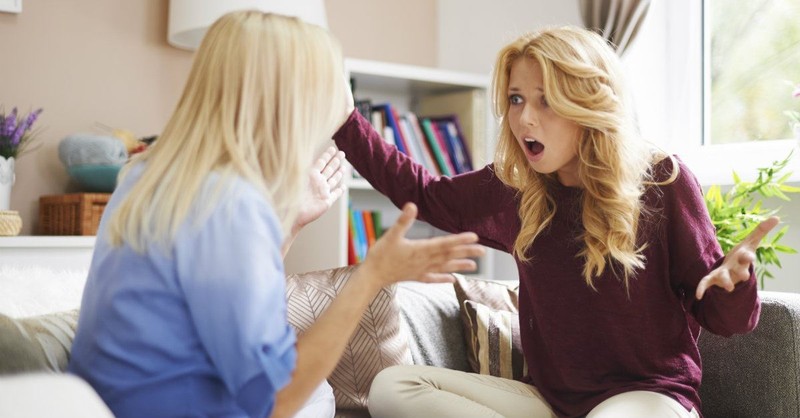 In our sin, we find the grace that he has redeemed our souls.
Our greatest gift of grace is that we are loved when we don't deserve it, accepted when we should be shunned, and forgiven when we should be condemned. It is this type of grace--the kind born from love, that must guide our parenting. We look to Jesus, "For God was pleased to have all his fullness dwell in him, and through him to reconcile to himself all things, whether things on earth or things in heaven, by making peace through his blood, shed on the cross." (Colossians 1:19-20). Jesus made peace between our brokenness and God's perfection. We cannot let the pressures of parenting steal this peace.
When we take our eyes off our redeemer and get lost in our routine, not only do we wear out quickly, but we miss God. Gloria Furman says in her book, Treasuring Christ When Your Hands Are Full, "When I view motherhood not as a gift from God to make me holy but rather as a role with tasks that get in my way, I am missing out on one of God's ordained means of spiritual growth in my life. Not only that, but I am missing out on enjoying God."
Photo Credit: Getty Images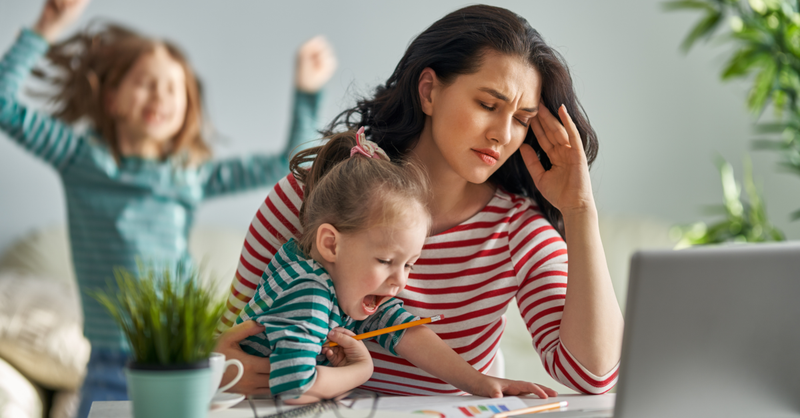 In our weakness, we find the grace that he is strong.
It is a hard fact that our parenting is impacted by circumstances. There are times when we are weaker physically, mentally, and spiritually. In these times we must remember where our strength comes from and that apart from Jesus we can do nothing (John 15:5). Whatever we are struggling with, in any area, God will meet us. Paul reminds us, "But he [God] said to me, 'My grace is sufficient for you, for my power is made perfect in weakness.' Therefore I will boast all the more gladly about my weaknesses, so that Christ's power may rest on me" (2 Corinthians 12:9).
The power of Jesus will rest on us when we cannot find rest. His yoke is easy when the demands of feeding, disciplining, and training our children are heavy. He draws near to us when our pleading eyes look to heaven and beg for mercy. When we are weak, he remains, "able to do immeasurably more than all we ask or imagine, according to his power that is at work within us" (Ephesians 3:20).
We also run into situations that our children choose and we are powerless to prevent, change, or fix. In these times we not only need strength and peace but trust and hope. When our children risk and fail or try and succeed, we have to hope that God will watch over them. Every parent at some point longs for omniscience in their child's life but that right belongs to God alone. So we pray and leave our cares with the God of hope who fills us with all joy and peace as we trust in him(Romans 15:13). 
Photo Credit: Getty Images/Choreograph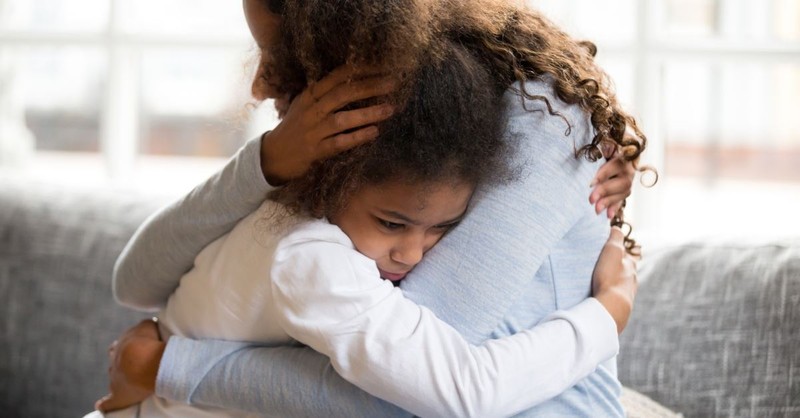 In our ignorance, we find the grace that he knows all things.
God chose to give the gift of parenthood to flawed individuals knowing full well that not only would he need to redeem our souls but also our parenting. He knew we wouldn't know it all and that at times we would make poor choices out of ignorance and foolishness. Which is why we must seek out wisdom from his word. 
Deuteronomy 6:4-9 says:
Hear, O Israel: The LORD our God, the LORD is one. Love the LORD your God with all your heart and with all your soul and with all your strength. These commandments that I give you today are to be on your hearts. Impress them on your children. Talk about them when you sit at home and when you walk along the road, when you lie down and when you get up. Tie them as symbols on your hands and bind them on your foreheads. Write them on the doorframes of your houses and on your gates.
This advice may have been originally given to Israel, but it applies to us as well. There is no greater privilege for the parent than to introduce their children to the ways of God. We must view the days that feel long in the light of eternity and pray daily for grace to be plentiful.
The prayer of Paul for the Ephesiansis a great prayer to paraphrase and use to find grace and purpose for our parenting each day"
For my whole family and myself, I kneel before you Father God, from whom every family in heaven and on earth derives its name. I pray that out of his glorious riches he may strengthen us all with power through his Spirit in our inner beings, so that Christ will dwell in our hearts through faith. And I pray that we would be rooted and established in love, that we may have power, together with all the Lord's holy people, to grasp how wide and long and high and deep is the love of Christ, and to know this love that surpasses knowledge—that we may be filled to the measure of all the fullness of God. To you Lord, the perfect father, who is able to do immeasurably more than all we ask or imagine, according to your power that is at work within us, to you be glory in this home and in Christ Jesus throughout all generations, forever and ever! Amen. (Ephesians 3:14-21)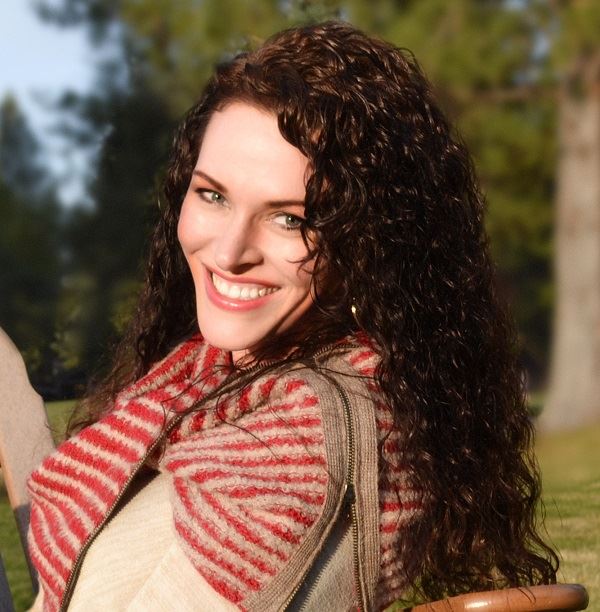 Chara Donahue is a co-author of the Bible study 1, 2 & 3 John: Experiencing Transformation and is working on her next book. She enjoys serving as a biblical counselor, speaking to women, and savoring coffee when her four kids are out playing with dad. She holds an MSEd from Corban University, is passionate about seeing people set free through God's truths, and is the founder and editor of Anchored Voices. Get in touch with her on Facebook or Twitter.
Photo Credit: Getty Images/Fizkes
Originally published Thursday, 18 July 2019.
---
---