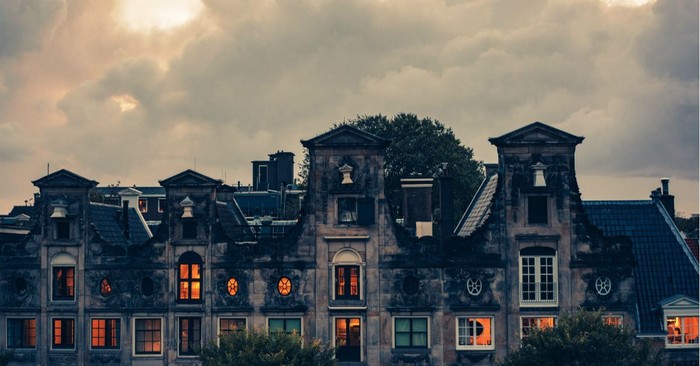 This holiday is a delicate one, so I encourage you to pray through the season. Here are my three big thoughts on such a conflicting holiday in the church community:
Can Christians and haunted houses coexist? Are our souls compromised by willingly facing spooky, possibly evil entertainment? As someone who fights legalism with every ounce of energy, I sit in the middle, seeing both sides of the argument. But, as someone who errs on the side of all things being black and white, I struggle to believe that you can sit in the middle. (Welcome to my highly active brain, folks!)
For a challenging essay assignment in college, I wanted to test whether humans can control their adrenaline responses, and the brain's fight or flight instinct. My subject matter: me participating in a haunted house, haunted farm, and haunted hayride.
I don't like haunted things. Diagnosed with Mental Thoughts & Taboo Rituals OCD, better known as Religious OCD, these creepy thrills offer some triggering thoughts that my brain can't dismiss. Granted, I made it through the haunted feats, discovered we do have a decent grip on controlling adrenaline responses, got an A on the paper, but was still left with quiet, yet convicting thoughts. What should Christians have to do with haunted entertainment?
Rather than mandating how you spend October 31st, I'll simply offer my experiences, my perception, and my wrestlings in hopes that you and God understand the best way to maximize this day. Check out my three big thoughts on such a conflicting holiday in the church community:
1. Content matters.
My dad has always loved Halloween. Growing up, our front yard was covered in tacky inflatables: Pooh and Tigger dressed as vampires, a giant spider that moves its head, ghouls hanging out of a pumpkin. For me, though we had some spooky décor, the concept of "evil" never crossed my mind. My parents wouldn't take me anywhere near anyone who practiced reading palms, reading cards, draping their lawn with 6-6-6 displays.
While I could dress up as "The Skeleton Bride" (my favorite costume ever), there was always a dividing line between fun and false worship. In fact, I was raised with such godly parents that I never questioned the distinct line in the sand. I understood and honored our side of fun that never counteracted goodness.
Content matters. Ghosts and goblins can offer spooky fun, but recognizing when others are meddling with darkness will offer a discernment that makes it easy to recognize which activities are right and which are wrong. And I hate to say it, but 75% of the haunted houses I've experienced dabbled in some sick, twisted stuff.
Photo Credit: © Ehud Neuhaus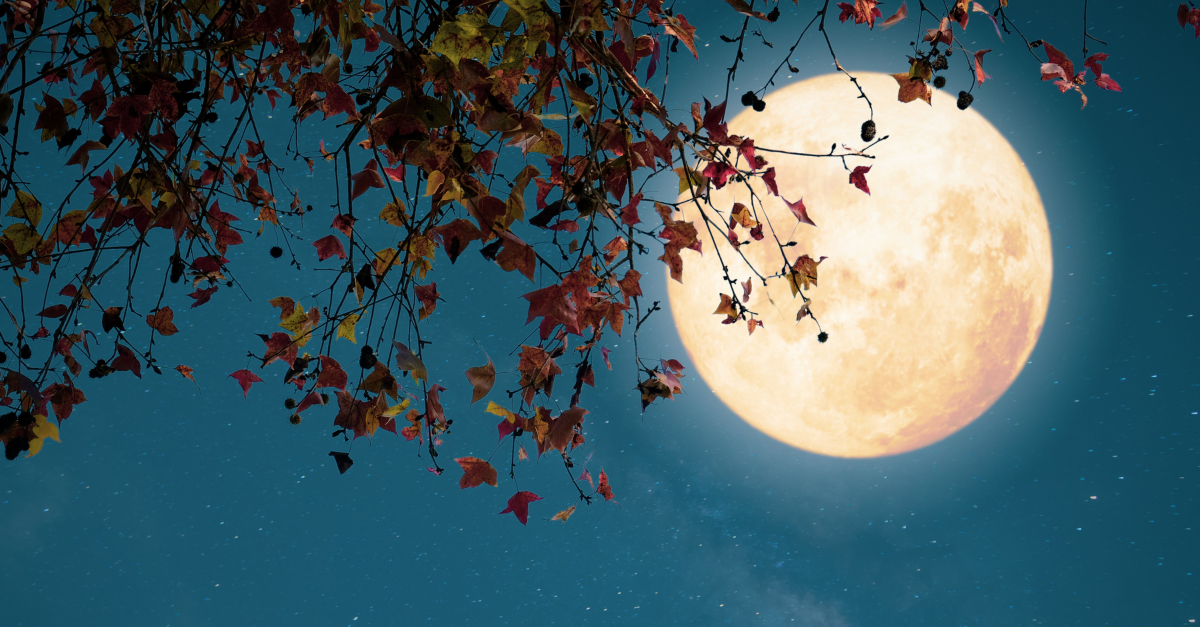 2. Redemption exists.
A Christian school kid, Halloween debates were a typical part of theology classes. My senior year of high school, our class was polled with this question: What do you do with Halloween?
1. Celebrate it.
2. Don't celebrate it.
3. Redeem it.
I'd never thought of the concept of redeeming Halloween, but that turned out to be the winning vote. If you do your medieval research, you'll discover the gut-wrenching traditions of Halloween. Mass murders and mass rapes were conducted by evil groups of men (dressed in robes that helped create the Scream costume), and they left jack-o-lanterns at the doorsteps of their victims.
Disgusting, wicked stuff. But what do jack-o-lanterns represent today? Often, they are the perfect way for families to spend a day together, visiting a pumpkin patch and carving pumpkins while drinking cider and eating candy corn.
My soul will never shake the reality of what Halloween is founded on, but I believe redemption exists. I believe families can find purity in carving cats and spiders into pumpkins, all in the name of growing closer together and creating healthy, honorable memories.
3. Prayer required.
Full disclosure, I'm sometimes afraid that I blur God's conviction with my preference, afraid I use His love and grace as a fallback after participating in activities that walk the thin line of right and wrong. So, truth be told, haunted houses keep me wary. I get a strange kick out of being spooked, out of surviving such an event, but there's always a twinge in me, a piece of me that thinks, "Something about this isn't right. It's unsettling in my depths."
Like I said, I fight legalism. I fight rules that are created for the sake of rules. So, while I want to combat the rules and automatically give haunted houses a thumbs-up, I can't affirm the content, or the purpose, behind those who create and present the haunted houses. And you won't know those facts either until you're exposed to the content.
Now, do I think you go to hell for walking through a haunted house? Of course not! I've been through four of them myself. Do I think you're an evil person if you watch scary movies and always look forward to surviving the shrills and thrills of haunted houses? Nope. Legitimately, some of the godliest people I know watch the Saw movies for fun...
This holiday is a delicate one, so I encourage you to pray through the season. Different believers have different convictions, and I think that comes from our experiences. We each have different sins we struggle with, different traumas to trudge through. For me, diagnosed with Religious OCD, haunted houses are an unhealthy trigger that I've decided to step away from. Haunted houses don't serve my spirit, my God, so it's not what's right for me.
Meanwhile, these differences shape conflicting perspectives that should create open, honest, Spirit-filled conversation in the church community.
As a girl who was always told I couldn't wear pants to church, couldn't touch any translation of the Bible besides the KJV, couldn't ask questions about church finances because I was a female, I find myself bucking church systems for the sake of bucking my past experiences with an unhealthy church.
But that's selfish. Conviction still exists. Right and wrong still demand an answer, so while I see grace and don't think God's damnation pivots on something as petty as a child wearing a sparkly purple witch costume, I encourage you to guard your soul, to talk to the God of all things pure and true as you celebrate the cooler weather and nostalgia this season brings.
Photo Credit: © Getty Images/jakkapan21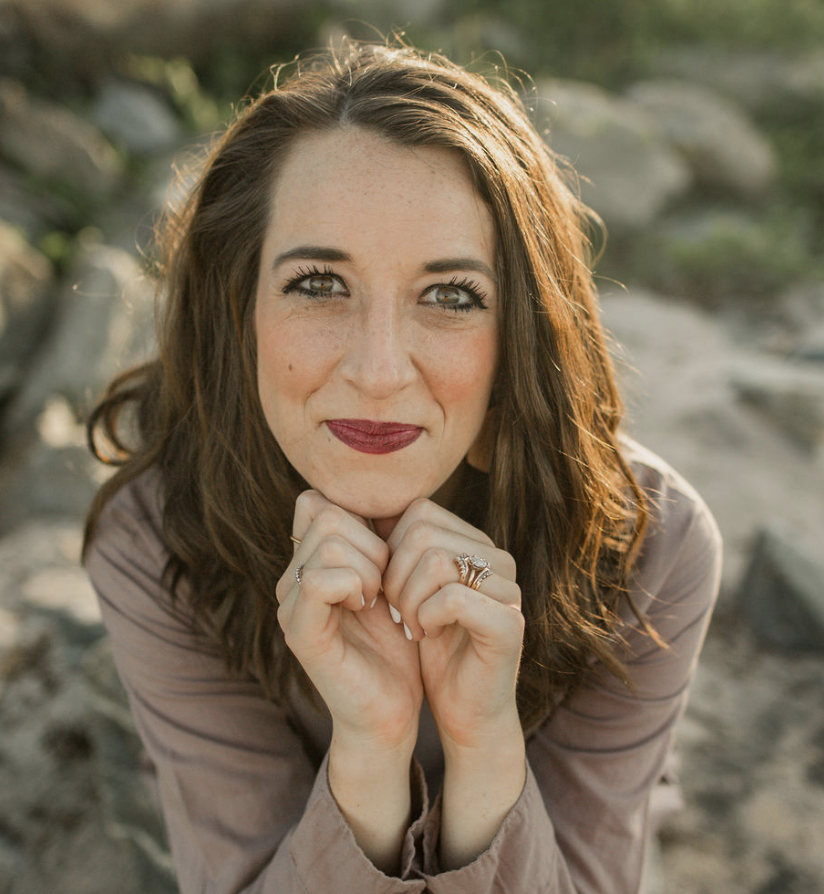 Peyton Garland is an author and Tennessee far mama sharing her heart on OCD, church trauma, and failed mom moments. Follow her on Instagram @peytonmgarland and check out her latest book, Tired, Hungry, & Kinda Faithful, to discover Jesus' hope in life's simplest moments.
---
Want more interaction with the women of iBelieve? Join our fans, writers, and editors at the iBelieve Facebook group, Together in Faith, for more videos, stories, testimonies, prayers and more. Visit here to join the community!
---
---