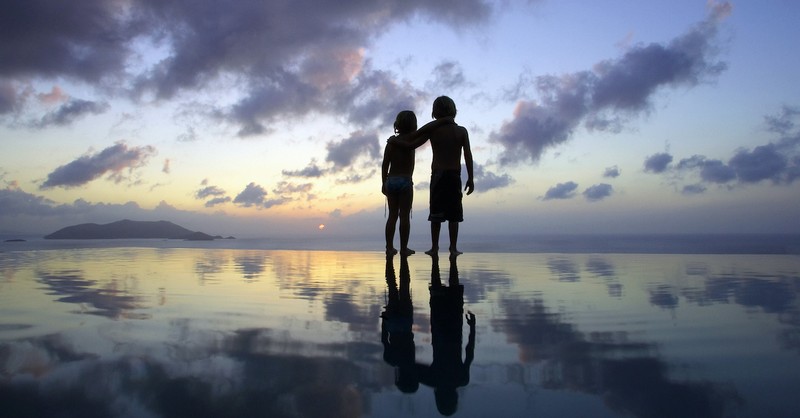 20 Insightful Bible Verses about Children
Aaron Brown

GodTube Contributing Author
Whether you want to encourage a child you know, or learn what the Bible has to say about the little ones, here are 20 Bible verses about children.
Children. They are the next generation of leaders, thinkers, politicians, teachers, first responders, and artists. They are the next in line to replace us when we leave this Earth.
Where we work, where we eat, and where we worship, we leave for them to inherit.
Whether we choose to have children of our own or not, we can't help but come across them during our lifetime, and each moment is an opportunity to leave a lasting impression on them. The same can be said about them on us.
Children are unlike adults in that they are impressionable, ignorant of the world in all its ups and downs. They learn from us and we provide for them.
Children can in turn hold a special place in our lives. And without a doubt they also hold a special place in the Bible.
Whether you want to encourage a child you know, or learn what the Bible has to say about the little ones, here are 20 Bible verses about children.
20 Bible Verses about Children
1. "People were bringing infants to him so that he might touch them, but when the disciples saw it, they rebuked them. Jesus, however, invited them: 'Let the little children come to me, and don't stop them, because the kingdom of God belongs to such as these. Truly I tell you, whoever does not receive the kingdom of God like a little child will never enter it.'" (Luke 18:15-17)
2. "When I was a child, I spoke like a child, I thought like a child, I reasoned like a child. When I became a man, I gave up childish ways." (1 Corinthians 13:11)
3. "For you formed my inward parts; you knitted me together in my mother's womb." (Psalm 139:13)
4. "Train up a child in the way he should go; even when he is old he will not depart from it." (Proverbs 22:6)
5. "Behold, children are a heritage from the Lord, the fruit of the womb a reward. Like arrows in the hand of a warrior are the children of one's youth. Blessed is the man who fills his quiver with them! He shall not be put to shame when he speaks with his enemies in the gate." (Psalm 127:3-5)
6. "Grandchildren are the crown of the aged, and the glory of children is their fathers." (Proverbs 17:6)
7. "Jesus said, 'Leave the little children alone, and don't try to keep them from coming to me, because the kingdom of heaven belongs to such as these.'" (Matthew 19:14)
8. "Even a child makes himself known by his acts, by whether his conduct is pure and upright." (Proverbs 20:11)
9. "Honor your father and your mother, that your days may be long in the land that the Lord your God is giving you. (Exodus 20:12)
10. "When a woman is in labor, she has pain because her time has come. But when she has given birth to a child, she no longer remembers the suffering because of the joy that a person has been born into the world." (John 16:21)
11. "Whoever spares the rod hates his son, but he who loves him is diligent to discipline him." (Proverbs 13:24)
12. Scripture encourages parents to teach children discipline, while also admonishing children to value the teachings of their parents.
"Hear, my son, your father's instruction, and forsake not your mother's teaching, for they are a graceful garland for your head and pendants for your neck." (Proverbs 1:8-9)
13. "Children, obey your parents in everything, for this pleases the Lord." (Colossians 3:20)
14. "See that you do not despise one of these little ones. For I tell you that in heaven their angels always see the face of my Father who is in heaven." (Matthew 18:10)
15. "The rod and reproof give wisdom, but a child left to himself brings shame to his mother." (Proverbs 29:15)
16. "And calling to him a child, he put him in the midst of them and said, 'Truly, I say to you, unless you turn and become like children, you will never enter the kingdom of heaven. Whoever humbles himself like this child is the greatest in the kingdom of heaven.'
'Whoever receives one such child in my name receives me, but whoever causes one of these little ones who believe in me to sin, it would be better for him to have a great millstone fastened around his neck and to be drowned in the depth of the sea.'" (Matthew 18:2-6)
17. "You shall teach them diligently to your children, and shall talk of them when you sit in your house, and when you walk by the way, and when you lie down, and when you rise." (Deuteronomy 6:7)
18. "Children, obey your parents in the Lord, for this is right. 'Honor your father and mother, that it may go well with you and that you may live long in the land.'" (Ephesians 6:1-3)
19. "All your children shall be taught by the Lord, and great shall be the peace of your children." (Isaiah 54:13)
20. "Fathers, do not provoke your children to anger, but bring them up in the discipline and instruction of the Lord." (Ephesians 6:4)
Heavenly Father,
Lord, I beseech you. Please hear your servant's prayer today. I come before you now, asking that you bless the children of today.
In the America of today, and in this current world, there are a number of challenges children are facing. Though I may want to protect them and guide them from dangers seen and unseen, I am only human.
I can't be present at all times, and I won't always know what dangers my child faces day-to-day.
But Lord, you are present, and you are more than able.
I know through Jesus how much you love us, and certainly know the special place children have in your heart.
God, they are facing a lot of difficulties, some I faced as a child and some I did not. Children at times are encouraged to see science before faith, they are encouraged to judge the color of someone's skin before the content of their character.
I've witnessed children changing their gender, believing that they have been born in the wrong body. Yet, Lord, I know you are a God that does not make mistakes. Scripture has informed me that you knitted us together in our mother's womb.
What a blessing to know that you added your own personal touch to each and every one of us.
God, I pray that you help the children of today to know you are intimately involved in their lives, that you know them, and want to be known by them.
I pray that they not only accept you as father, but also as teacher and counselor. Where the world wants to give relative truths, I pray that you show them the truth.
And I ask that you help them to see you for who you are, not what people claim you to be.
Lord, as you love the children, please also help me to reflect that same type of love. And if I can learn anything from them, please help me to be as quick to forgive and forget if possible. Please help me to love those around me endlessly, and please give me the energy to do for others, just as you have done for me.
Amen.
Photo Credit: © Getty Images/MichaelTruelove
---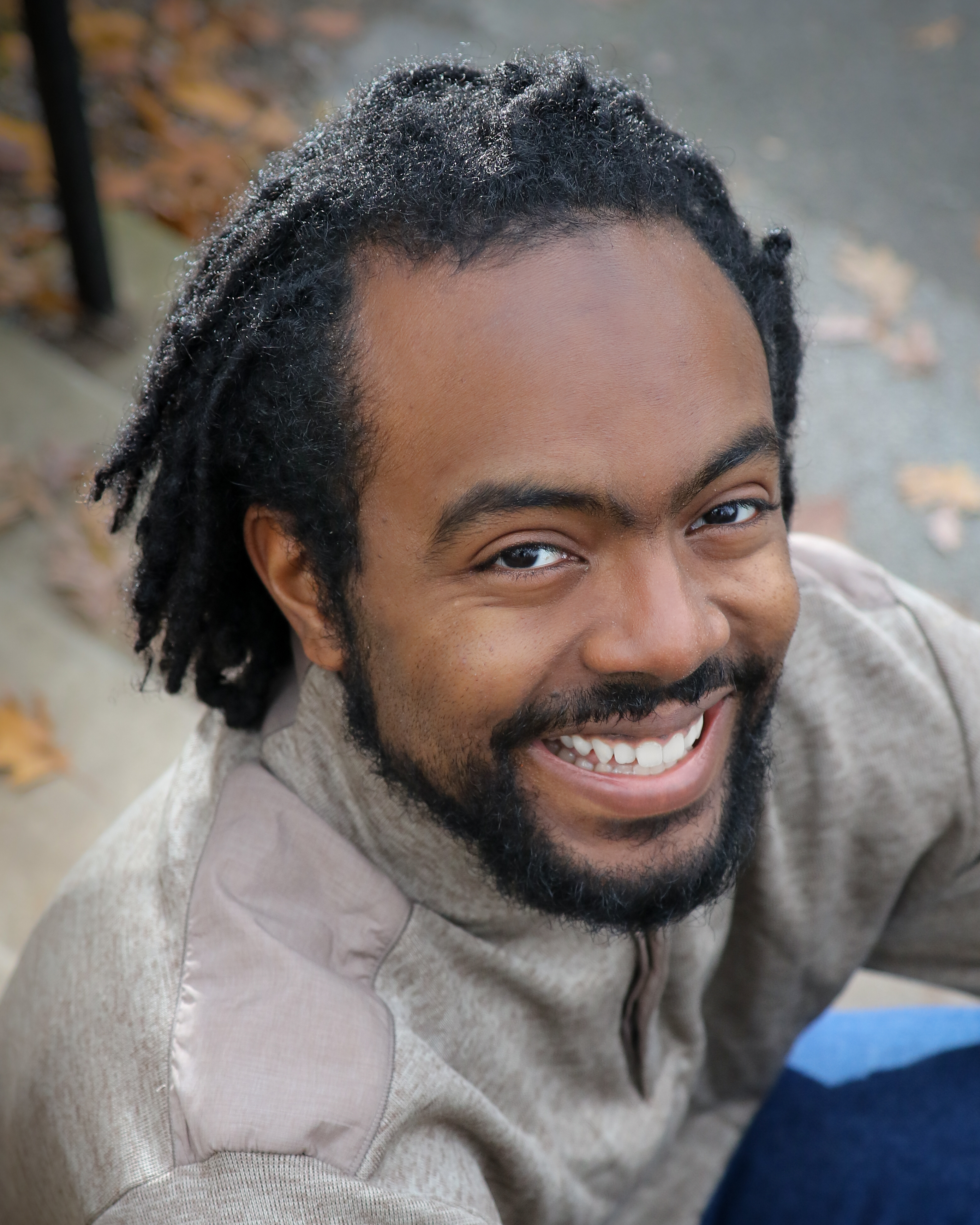 Aaron Brown is a freelance writer, dance teacher, and visual artist. He currently contributes articles to GodUpdates, GodTube, iBelieve, and Crosswalk. Aaron also supports clients through the freelance platform Upwork.
Comments
---
---