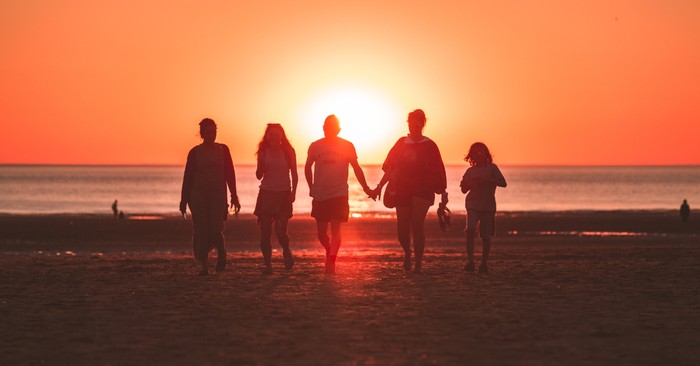 This may make vacations simply out of reach for those on a budget. But there are still things you can do with a little ingenuity and a sense of adventure to make a great vacation for little or even no money.
Every person needs a vacation to rest, relax, and maintain their physical, mental, and emotional health. But with the rising costs of inflation, vacations are not always in everyone's budget. A week's vacation at your favorite resort or amusement park could cost as much as a few thousand dollars. This may make vacations simply out of reach for those on a budget. But there are still things you can do with a little ingenuity and a sense of adventure to make a great vacation for little or even no money.
Here are seven low-budget trips you can take this year:
1. Staycations
Perhaps the best cost-effective way do you get a week's worth of rest is to stay close to home or don't leave home at all—though the drawback to this is you may be tempted to work around your home or waste your time on the Internet or social media and not get the mental rest you need. With some discipline and ingenuity, you might be able to explore some great attractions right around where you live that you never discovered before. Do some research on your hometown and find places that you've never been. Is there a park with a waterfall where you can spend the day hiking, eating a picnic lunch, and being with your family? Are there special tourist attractions in your state that other people go to you but which you've just never found the time to enjoy yourself? Research the history of your state. Discover its historical significance and the landmarks that make it the great state you live in today. Use it to educate both your children and you about your hometown. If you live in a state that is not where you grew up, take a couple of days and drive to the place where you grew up. Show your children where you used to live, your school, and other places that you went to as a child. Re-create those days, enjoy a bit of nostalgia for yourself, and reveal a part of who you are to your children.
If you find you can't afford anything this year, don't fret. You can create some great memories in your own home. Unplug the computer, the TV, and the phones. Take a vacation from technology and enjoy your own backyard. Set up some games, get some extra food from the grocery store, and make it a fun experience. If, for example, you've always wanted to go to Hawaii but just can't make it, but it's not financially feasible for you, buy some Hawaiian shirts, find some Hawaiian recipes on the Internet, and create a Hawaiian experience in your home. You can also do this with a spa day or any other special-themed event. You can designate certain rooms in your home as different places for relaxation. For example, your daughter might enjoy painting your nails, and you might enjoy painting hers. You can also set up foot baths to relax your feet and put on special robes to make it a mother-daughter spa day.
2. Spiritual Retreats
Spiritual retreat centers throughout The United States allow you to stay in a room for two or three days and take advantage of their facility. Some offer weekend getaways for men, women, marriages, and even offer silent retreats. You may not be able to afford a whole week away, but by booking ahead you might enjoy a fantastic weekend away with a loved one with friends or even by yourself and still receive the relaxation you desire.
If you are a pastor or someone in ministry, retreat centers are especially kind as they realize their job is extremely taxing, yet are often not paid enough or have to be bi-vocational to make ends meet. Many retreat centers offer discounts for pastors. Simply call the information desk and ask about the discount. Some may offer deep discounts of as much as fifty percent or even give you a free day away depending on their seasons of availability.
3. National Park Tour
If you are someone who loves nature, almost every state has a state park. These are often free to visit and have beautiful hiking trails to enjoy to make your vacation special. National parks, such as Yellowstone National Park, are also great tourist attractions and one of the great landmarks every person should try to see at some point in their lifetime. These parts cost little or no money and are family-friendly and can provide a day's worth of fun activities for kids to use their imagination. It's great for families to bond together through campfires, camping, or just admiring God's creation.
4. Museums
Although museums may sound boring, some can enrich your knowledge of a certain subject or enhance your life by simply admiring the beauty contained within them. Art museums bring out the artist in you, and sports museums like the Baseball Hall of fame or the Football Hall of Fame can be great attractions for sports enthusiasts. For the history buff in your life, there are many historical museums in most states. Homeschooling families may especially enjoy these trips as they are friendly on the wallet and count as an educational opportunity to enhance their child's educational experience. If your family enjoys many different activities, choose a museum that suits every taste.
5. Friends and Family
Do you have friends and family you haven't seen in a while? Since the pandemic, people value personal experiences with their friends and family more now than ever. Brainstorm all the friends and family you know throughout the various states. Create a route based on their locations. Ask each family member or friend if you can stay with them for an evening. Take a week or two and visit those friends and family with whom you would love to reconnect. This will be one of the most cost-effective vacations as you do not need to spend money on hotels, and (more likely than not) your friends or family will either treat you to a meal or make you a home-cooked meal. Either way, you will be able to participate in their favorite dishes or experience their favorite restaurants and be able to have meaningful conversations over a meal at little or no cost to you.
6. A Tour of Your Favorite Things
Get creative with this one and brainstorm all of your favorite things. Do you like music? Art? Sports? Nature? Search the Internet and find tours of your favorite interests. For example, Martin Guitars have a free hour-long tour in Pennsylvania that demonstrates how they make their guitars. Utz Potato Chips also has a free tour where tourists can watch how they make the chips and receive a free bag at the end of the tour. The banana factory in Bethlehem, Pennsylvania, displays artwork from various artists and is open to the public for people to enjoy. Furthermore, the National Museum of Industrial History is a tour of how the Industrial Revolution came to be. The Steel Stacks, an old factory turned into Art Center, has become an eclectic event people around the world love to visit. Bethlehem is also home to Musik Fest, one of the world's largest week-long music festivals.
7. Spa Day
If you are someone who really wants to relax, most spa places offer day-long packages to treat you to treat yourself to a day's worth of pampering. For less than $600, you might receive a massage, facial or manicure, or pedicure. Bring a friend (or two) along and make it a special day for everyone. Go out for lunch or dinner afterward to celebrate your day of relaxation.
Vacations can be expensive. With the rise in class due to inflation, families may be unable to afford a vacation this year. But with planning ahead and some creativity, you can still take some time away and not come home to the headache of a large bill later. Whatever avenue you choose, be sure it creates lasting memories for you and your family for years to come.
Photo Credit: ©Unsplash/Kevin Delvecchio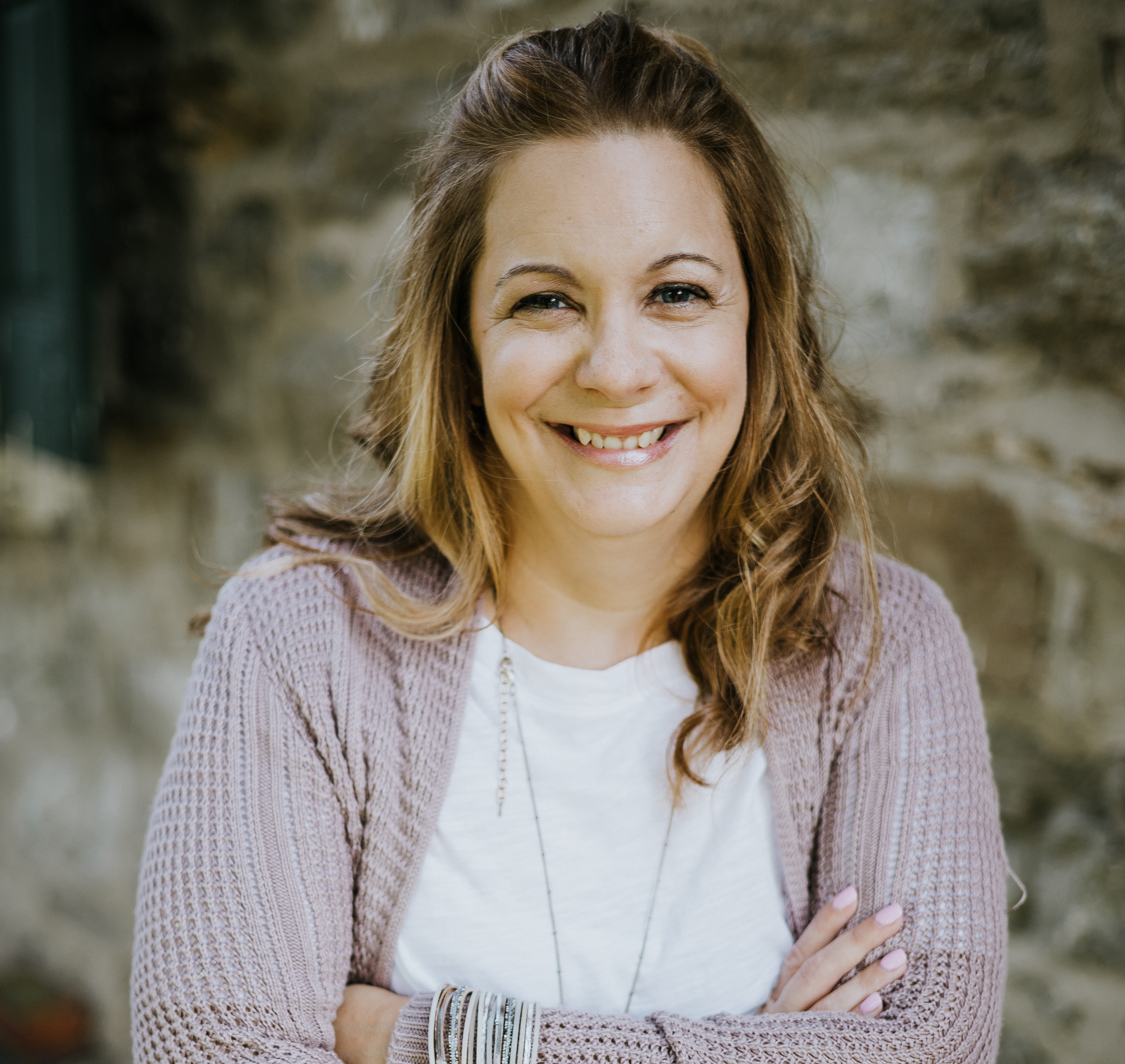 Michelle S. Lazurek is a multi-genre award-winning author, speaker, pastor's wife, and mother. She is a literary agent for Wordwise Media Services and a certified writing coach. Her new children's book Who God Wants Me to Be encourages girls to discover God's plan for their careers. When not working, she enjoys sipping a Starbucks latte, collecting 80s memorabilia, and spending time with her family and her crazy dog. For more info, please visit her website www.michellelazurek.com.
Related podcast:
The views and opinions expressed in this podcast are those of the speakers and do not necessarily reflect the views or positions of Salem Web Network and Salem Media Group.
Related video:
In the video are 5 Tips for Decluttering Your Space by Michelle S. Lazurek.
---
---