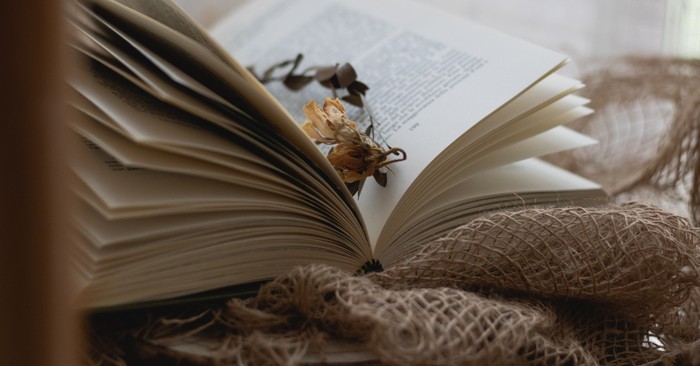 Plus
For me... [this season is about] setting out a basket of family favorite fall-themed picture books for our kids and re-reading some of my favorite books that accompany the season.
This time of year brings change to weather and rhythms alike. Like many, fall is absolutely my favorite time of year. I love the scents, pumpkin-flavored coffees and food, and traditions as we usher in another season. I appreciate the universal warmth fall moves us to create in our hearts and homes alike.
For me, this looks like lighting more candles, changing out throw blankets and pillows around the house, and decorating for the season. Hanging a new wreath on our front door and pulling out family favorite comfort-food recipes. Setting out a basket of family favorite fall-themed picture books for our kids and re-reading some of my favorite books that accompany the season.
Let's check out six cozy reads for fall:
1. The Guernsey Literary and Potato Peel Pie Society by Mary Ann Shaffer and Annie Barrows
There have been several times a long-time book on my to-be-read list gets moved to the top of the list when I hear it's to be made into a movie. This was the case for The Guernsey Literary and Potato Peel Pie Society. First published in 2008 and then adapted into a film in 2018.
This historical novel takes place in January 1946, in the aftermath of World War ll and the German occupation, when thirty-two-year-old Juliet Ashton receives a letter from a stranger. Juliet is a writer, and this begins a witty and warm correspondence between her and a founding member of the society.
Juliet ends up setting sail for Guernsey to conduct research for a book and meet members of the society. There, she is treated like an old friend, and her life is changed forever. The characters are charming and witty, and I love a book told through letters.
2. Becoming Mrs. Lewis: The Improbable Love Story of Joy Davidman and C.S. Lewis by Patti Callahan
Most of us are familiar with the distinguished author C.S. Lewis. He wrote over thirty books, including The Screwtape Letters, The Chronicles of Narnia, and Mere Christianity. In 1956, C.S. Lewis married American poet and writer Joy Davidman. This historical novel based on a real-life story is inspired by Davidman's life, the woman C.S. Lewis called "my whole world."
When Joy began writing letters to C.S. Lewis in 1950, she sought spiritual guidance amid her crumbling marriage. After an alarming incident with her husband, Joy writes her first letter to Mr. C.S. Lewis (Jack) on behalf of her and her husband. This is the beginning of their correspondence and friendship.
Becoming Mrs. Lewis is told from Joy's perspective in a time when women weren't meant to have a voice. It explores her struggles and triumphs, retelling her adventures of traveling from America to England. It recalls how she encountered poverty, discovered friendship, faith, and found a beautiful love story.
3. Dear Mr. Knightley by Katherine Reay
If you like Jane Austen and other classic literature, you will adore this contemporary epistolary novel. This book follows Samantha Moore, a bookish English major. Sam is a twenty-three-year-old orphan offered a full scholarship to earn her graduate degree through Northwestern University's prestigious Medill School of Journalism by an anonymous benefactor who calls himself Mr. Knightley. There is a catch, though: Sam must write to the mysterious donor regularly, keeping him updated on her progress.
Sam's years in the foster care system and the difficulties she encountered hardened her, making it easy for her to hide behind her favorite fictional characters in literature. She slowly opens up in her letters, sharing her struggle to leave Grace House (the orphanage she lived in for eight years) and her growing feelings for novelist Alex Powell, a friend she meets at school. But she soon learns Alex has secrets of his own, and the trust she finally began to have in others is jeopardized.
This book is Katherine Reay's debut novel and is a beautiful story about friendship, trust, healing, and discovering one's true character.
4. Anne of Green Gables by L.M. Montgomery
When I think of fall and cozy books, I think of Anne Shirley's description of this favorite season of mine from L.M. Montgomery's Anne of Green Gables, "I'm so glad I live in a world where there are Octobers." This book is considered a classic, and Anne is one of my all-time favorite characters.
Anne Shirley is an eleven-year-old orphan who, by mistake, is sent to middle-aged siblings Matthew and Marilla Cuthbert, who specifically intended to adopt a boy to help them on their farm, Green Gables. Instead, red-haired, freckled-face Anne Shirley is sent to them. Marilla is hesitant to keep Anne but, after a trial period, agrees to let her stay.
Despite her trials and years as an orphan, Anne is imaginative and full of life. Slowly she begins to transform the lives and hearts of Matthew and Marilla, and they come to view her as their daughter. Anne of Green Gables is a charming coming-of-age story, and a perfect fall read.
5. The Lifegiving Home: Creating a Place of Belonging and Becoming by Sally Clarkson and Sarah Clarkson
Sally Clarkson is the author of multiple books and mother of four. In The Lifegiving Home, Sally and her oldest daughter Sarah write about creating special memories with your children, establishing God-centered traditions, and cultivating a loving atmosphere your family will cherish.
Fall is often the time of year we begin to reflect on the months that have flown by and long to savor the months we have left in it. I think it's the perfect non-fiction cozy read because this is when we look forward to traditions or eagerly start new ones. This book is about making your home your family's favorite place to be all year long.
In part one, Sally and Sarah write about the legacy and rhythms of the home. Part two walks us through the seasons of the home, and they take turns sharing memories and giving wise advice on how we can cultivate an environment our family will cherish for years to come. Together they offer spiritual principles and practical suggestions.
6. Little Women by Louisa May Alcott
Growing up as the oldest in a house of four girls, this story became one of my favorites the first time I was introduced to it. Little Women follows the lives of the four March sisters. I found the March girls–Meg, Jo, Beth, and Amy relatable. Besides having two sisters named Meg and Beth, I saw my sisters and myself in each of the Little Women characters.
The oldest, Meg, is sweet, gentle, and motherly. Jo, the main protagonist and second oldest, is adventurous, passionate, and the tomboy of the family. Beth, the third March sister, is shy, patient, and selfless. Amy, the youngest of the March sisters, is slightly spoiled and stubborn.
Little Women follows the March sisters from childhood to womanhood. The book is classified as a semi-autobiographical as Alcott based it on her early life. Alcott had three sisters and, like Jo, was the second oldest and a writer. The novel explores themes such as love, death, war, peace, and work and is a beautiful story of growing up and finding your place in the world.
Photo Credit: © Unsplash/Ergita Sela
---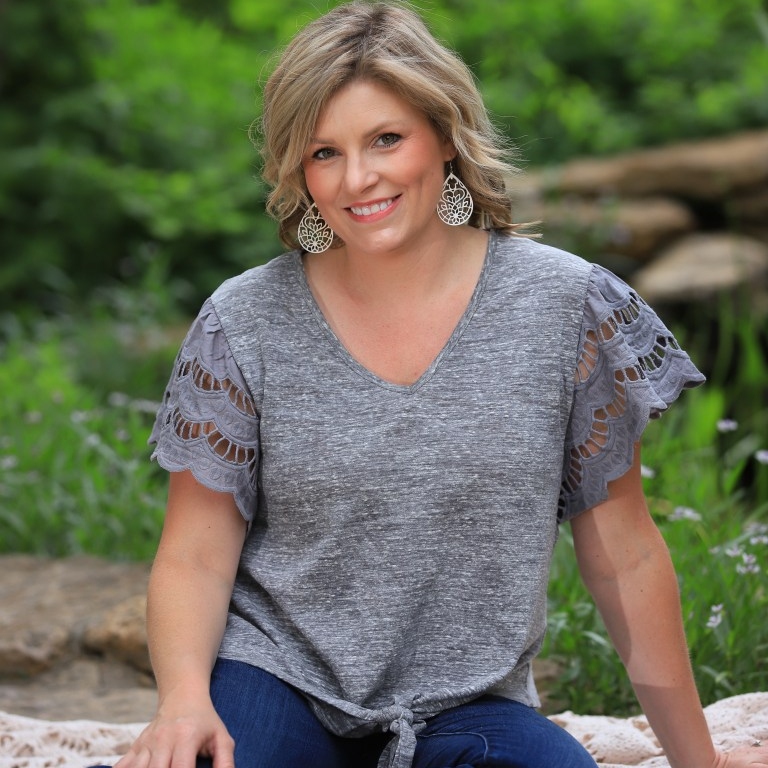 Sarah Nichols is a writer who loves to encourage women by sharing hope-filled stories that point others to Jesus. She lives in Tucson, AZ with her high school sweetheart and their four kids. You can find more from Sarah at her blog http://sarahnicholswrites.com and on Instagram @sarahnicholswrites.
---
---