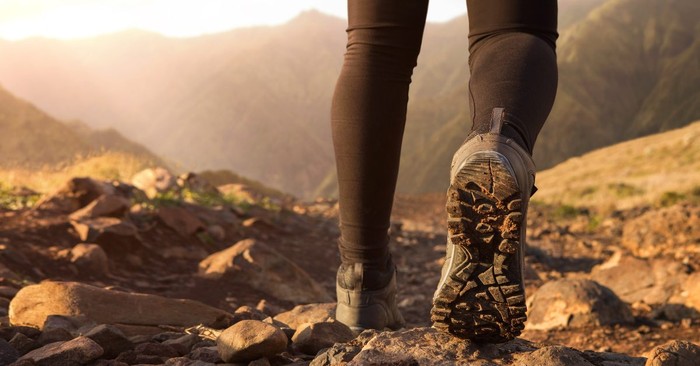 Challenges, though difficult and often overwhelming, provide us with incredible opportunities to witness the power and glory of God at work in our lives. During trials, we have the privilege of experiencing firsthand God's provision, guidance, and transformative grace.
Life is a journey filled with ups and downs, joys and sorrows, victories and challenges. As Christians, we embark on this journey with a unique perspective, guided by our faith and trust in God. However, it's important to acknowledge that being a follower of Christ does not exempt us from facing difficulties. In fact, our commitment to living a godly life may bring forth even more challenges.
It's essential to understand that encountering obstacles is not a sign of God's abandonment or punishment but rather a part of our growth and refinement in Him.
The Bible tells us that we will face trials and tribulations in this world, but it also assures us of God's presence and faithfulness throughout the journey. By exploring the nature of challenges, the purpose they serve in our spiritual growth, and how we can overcome them through our faith, we can find encouragement and hope in adversity.
So, if you've ever wondered why you face difficulties as a Christian or if you're currently going through a challenging season in your life, this article is for you. Let us embark on this journey together as we seek to understand the significance of challenges and discover the abundant grace and strength available to us as we navigate life's obstacles in the light of God's Word.
Types of Challenges Christians Face
As Christians, we are not exempt from the trials and challenges that come our way. In fact, the Bible warns us that we will face various types of challenges in our lives. These challenges can manifest in different ways and test our faith, character, and perseverance. Here are some of the common types of challenges faced by Christians and how we can navigate through them with the help of God's Word:
Persecution and Opposition: Throughout history, Christians have faced persecution and opposition for their faith. Jesus Himself warned His disciples that they would be hated and persecuted for His name's sake (John 15:20). As followers of Christ, we may encounter hostility, discrimination, or even physical harm because of our beliefs. However, we are called to stand firm in our faith and trust in God's strength to overcome these challenges (2 Timothy 3:10-15).
Trials and Tribulations: Life is filled with trials and tribulations that test our faith and character. These challenges can come in the form of financial difficulties, health problems, relationship struggles, or personal losses. James 1:2-4 tells us us: "My brethren, count it all joy when ye fall into divers temptations; Knowing this, that the trying of your faith worketh patience. But let patience have her perfect work, that ye may be perfect and entire, wanting nothing." In times of hardship, we can find comfort and strength in God's promises and seek His guidance to navigate the storm.
Temptations and Sin: As Christians, we strive to live a life that honors God, but we are constantly confronted with temptations and the allure of sin. The enemy seeks to draw us away from God's path and entice us with worldly pleasures. However, 1 Corinthians 10:13 assures us that God will provide a way of escape from temptation. "There hath no temptation taken you but such as is common to man: but God is faithful, who will not suffer you to be tempted above that ye are able; but will with the temptation also make a way to escape, that ye may be able to bear it." By relying on God's strength, staying rooted in His Word, and seeking accountability through fellow believers, we can resist temptation and grow in our faith.
Spiritual Warfare: We are engaged in a spiritual battle against the forces of darkness. Ephesians 6:12 says, "For we wrestle not against flesh and blood, but against principalities, against powers, against the rulers of the darkness of this world, against spiritual wickedness in high places." Satan and his demons seek to deceive, discourage, and disrupt our relationship with God. We must put on the armor of God and stand firm in His truth, knowing that "greater is He who is in us than He who is in the world" (1 John 4:4).
Doubt and Spiritual Dryness: There may be times in our faith journey when we experience doubt, spiritual dryness, or a sense of distance from God. These challenges can make us question our beliefs, struggle with unanswered prayers, or feel spiritually disconnected. However, we can find encouragement in God's promises, such as Jeremiah 29:13: "And ye shall seek me, and find me when ye shall search for me with all your heart." It is during these seasons that we can press into God, seek His presence, and trust in His faithfulness.
As we journey through life as Christians, it is important to remember that challenges are not meant to break us but to refine us and draw us closer to God. In every challenge we face, we can find strength, comfort, and guidance in the pages of Scripture. By relying on God's Word, leaning on His promises, and seeking the support of our Christian community, we can navigate the various challenges with unwavering faith and be assured that God is with us every step of the way.
The Role of Challenges in Your Spiritual Growth
Challenges play a significant role in our spiritual growth as Christians, shaping and molding us into the people God intends us to be. While we may naturally desire a life free from difficulties, the Bible teaches us that it is through trials and tribulations that our faith is refined and strengthened.
Refining and Strengthening Faith: Just as gold is purified in fire, our faith is refined through the challenges we face. When we encounter trials, we have the opportunity to trust God more deeply and rely on His strength. It is in these moments of testing that our faith is put to the test and emerges stronger. James 1:3-4 says, "Knowing this, that the trying of your faith worketh patience. But let patience have her perfect work, that ye may be perfect and entire, wanting nothing." This scripture reminds us that the testing of our faith produces patience, leading to spiritual maturity and completeness.
Developing Perseverance and Character: Challenges provide the fertile ground for developing perseverance and character. When we face obstacles and difficulties, we are given the chance to demonstrate resilience and steadfastness. Romans 5:3-5 says, "And not only so, but we glory in tribulations also: knowing that tribulation worketh patience; And patience, experience; and experience, hope: And hope maketh not ashamed; because the love of God is shed abroad in our hearts by the Holy Ghost which is given unto us." Tribulations produce patience, and patience leads to experience, which in turn gives birth to hope. Our character is molded through the endurance of challenges, allowing us to become more like Christ in our attitudes, actions, and responses.
Cultivating Humility and Dependence on God: Challenges remind us of our need for God's guidance, strength, and provision. They humble us and prevent us from relying solely on our own abilities and understanding. As we face trials, we learn to lean on God, seeking His wisdom and surrendering to His will. Proverbs 3:5-6 encourages us: "Trust in the Lord with all thine heart; and lean not unto thine own understanding. In all thy ways acknowledge him, and he shall direct thy paths."
Building Compassion and Empathy: Through our own challenges, we develop compassion and empathy for others who are going through similar struggles. We become better equipped to provide comfort, support, and understanding to those in need, reflecting the love and compassion of Christ.
Ultimately, challenges serve a purpose in our spiritual journey. They refine our faith, develop our character, cultivate humility, and deepen our dependence on God. As we navigate through trials, we can find hope and encouragement in knowing that God's love is poured into our hearts through the Holy Spirit. It is in these moments that our faith grows, our relationship with God deepens, and we become more equipped to fulfill His purposes in our lives.
Challenges as Opportunities for God's Power and Glory
Challenges, though difficult and often overwhelming, provide us with incredible opportunities to witness the power and glory of God at work in our lives. During trials, we have the privilege of experiencing firsthand God's provision, guidance, and transformative grace.
When we face challenges, we are invited to trust in God's unfailing provision and guidance. In times of uncertainty and hardship, we can rely on His promises and seek His direction. Psalm 32:8 assures us that God will instruct and teach us in the way we should go, guiding us with His loving eye upon us. By placing our trust in Him, we allow God to reveal His faithfulness and wisdom amid our challenges.
Through our weaknesses and struggles, we witness the incredible power of God's grace and mercy. 2 Corinthians 12:9 says, "And he said unto me, My grace is sufficient for thee: for my strength is made perfect in weakness. Most gladly therefore will I rather glory in my infirmities, that the power of Christ may rest upon me." Here, the Apostle Paul shares his own experience of relying on God's grace in the face of his infirmities. He recognizes that it is in his weakness that the power of Christ rests upon him. Similarly, our challenges become opportunities for us to surrender our weaknesses to God and experience His strength and grace working in and through us.
When we embrace challenges with a faith-filled perspective, we become living testimonies of God's power and glory. As we navigate through difficulties, relying on God's strength and grace, other people around us witness the marvelous work He is doing in our lives. Our testimonies of God's faithfulness and provision become a source of inspiration and encouragement to those around us.
Challenges have the potential to draw us closer to God as we seek His presence, guidance, and comfort. In times of hardship, we are reminded of our need for Him and are driven to deepen our relationship with Him. Through prayer, meditation on His Word, and seeking His wisdom, we invite God to work in and through our challenges, bringing us closer to Him and deepening our faith.
The bottom line is that challenges provide believers with unique opportunities to witness God's power and glory. As we trust in His provision, experience His grace, and share our testimonies, we become living examples of His faithfulness. In challenges. May we embrace challenges as opportunities for God's power to manifest in our lives, bringing Him glory and drawing us closer to Him.
Photo Credit: ©iStock/Getty Images Plus/Nastco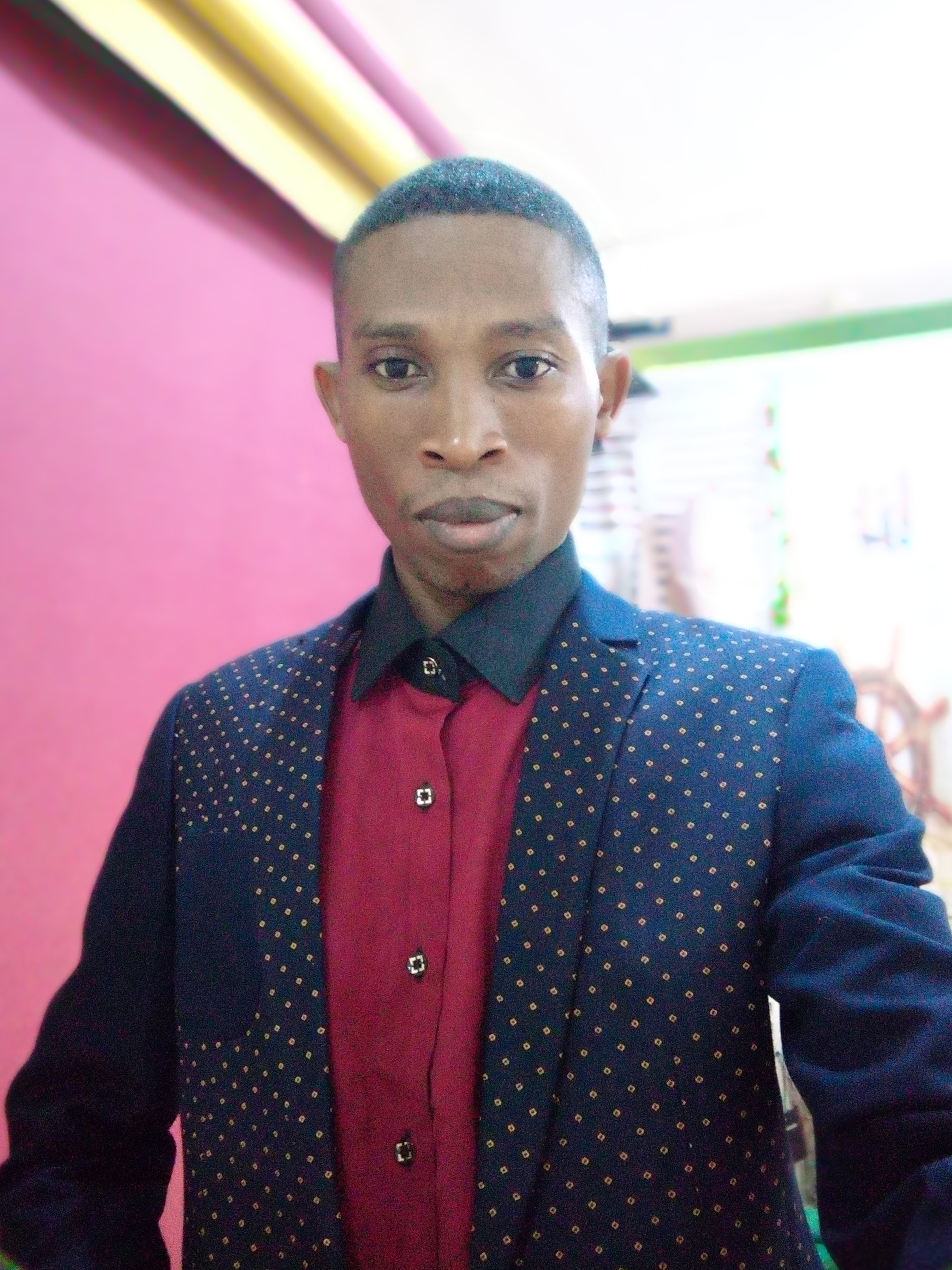 Emmanuel Abimbola is a creative freelance writer, blogger, and web designer. He is a devout Christian with an uncompromising faith who hails from Ondo State in Nigeria, West Africa. As a lover of kids, Emmanuel runs a small elementary school in Arigidi, Nigeria.
---
---