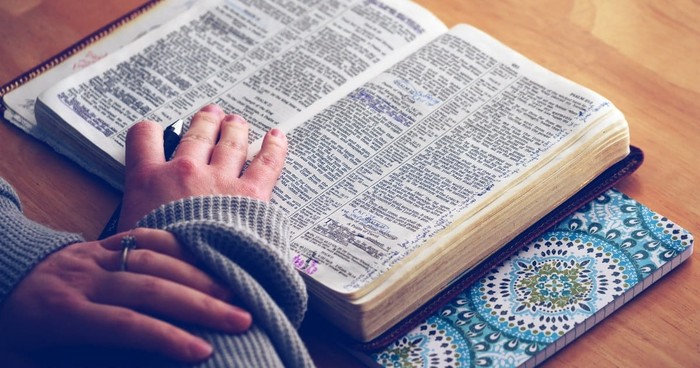 Having a quiet time isn't about perfectly following a list of rules or expectations, it's about knowing and connecting with God.
Growing up in church, I often heard about "having a quiet time with God." It seemed to consist of a list of abstract rules that included prayer and an open Bible and usually a devotional of some sort to guide you. Our leaders always made it sound so ideal and simple—why on earth would I not have one every day?
Yet as a teenager, it was hard to make this happen. There were tests to study for and friends to meet up with and alarms that didn't go off on time. I wanted to make God a priority, but I always had this "I screwed up" mentality in the back of my mind when I would miss several days in a row. Or a slow pride that would sneak up on me when I did have one several days in a row.
The perfect quiet time always seemed just out of reach. I figured once I got older, I'd be more consistent.
But then I became a wife and a mother, and realized I was even busier. The truth is, there's no such thing as a perfect quiet time because there's no such thing as a perfect woman.
As mothers, wives, sisters and daughters, we've got to take the expectation off ourselves to do everything perfectly. The enemy loves to slip in with condemnation, and before we know it, we're not even trying to spend time with God at all.
If you're having a rough morning, come to the Lord with your complaints and your fears. If you're having a good day, come to Him with praise and thanksgiving. If you're having a hectic morning, open your Bible and grab one verse from Psalms to meditate on throughout rush hour or car pool line. Whatever is on your heart is okay to bring before Him—He sees, He cares, and He's not waiting with judgment to condemn your efforts.
Come as you are.
I have two kids now in two different schools, a husband who leaves for work at the crack of dawn, and a full time job to make it to before 8 a.m. Thankfully, we have amazing neighbors who have kids in the same school as my stepdaughter. Most days, I walk her next door and they carpool together. The other morning when I dropped her off, I saw my neighbor sitting at the long picnic bench in her kitchen, breakfast dishes scattered, surrounded by four children scarfing down muffins, and was calmly reading highlighted passages of Scripture—in her pajamas.
There's no such thing as a perfect quiet time.
Some mornings, my quiet time with the Lord involves coffee and fresh pens and is Instagram worthy. Other mornings it might be completely nonexistent because I overslept and am rushing to get out the door. Still other mornings it's distant, or interrupted by my family needing me. Other times, it's not in the morning at all, but at night before I crash into bed.
Last week, my husband came into our room and caught me with my Bible propped open on a pillow next to my face, my hand still resting on a verse in Habakkuk while I snored away.
There's no such thing as a perfect quiet time.
It's hard, especially on us women as homemakers and moms and wives. There's so many distractions, whether it's our families needing us or our own bodies demanding sleep. More often than not, regardless of the time of day, we have a litany of random thoughts dancing through our minds, colliding into each other.  The next thing we know, ten minutes have passed and we're still staring at the same paragraph in Hebrews, wondering why our coffee is cold and why we don't feel connected to the Lord.
There's no such thing as a perfect quiet time.
However, while it's crucial to lay down condemnation and unrealistic expectations of perfection, it's equally crucial to realize that time with God is to our benefit and to our family's benefit. We're better moms, daughters, wives, sisters and friends when we draw near to the Lord.
We have to make time with Jesus a priority in our lives—and we have to give us ourselves permission to have that play out in ways we might not expect.
Here are a few tips to having a good—not perfect—quiet time!
1. Drop the expectations. Any effort is better than none at all. Stop judging yourself, because no one else is judging you. Go to the Lord however you can, for as long as you can.
2. Think quality, not quantity. There's been many times that I've received more encouragement and conviction from a single verse, than from the times I sat down and read an entire chapter. God can work with just a little bit, trust me! His Word never returns void.
3. Remember that interruptions can be Divine Appointments. It's tempting to snap at our kids when they ask for juice in the middle of our prayer time—but if we were just praying for patience, that might be the way God chooses to build it up in us. Sometimes, interruptions can be opportunities to minister to someone else around us, and that's glorifying to the Lord.
4. Make the most of your "white space".We all have white space in our day—when we're in the shower, sitting in traffic or carpool line, waiting on kids to get out of school or ballet,waiting on the pasta to boil…take advantage of that space. Quote Scripture. Pray. Acknowledge the Lord and ask Him to reset your emotions and thoughts. Hum a worship song. You'd be surprised how those small efforts can keep you centered all day.
5. Journal your prayers or what the Lord reveals to you. If you write it down, it helps you focus, especially if you're sleepy. Also, doing so provides an opportunity to go back and see how the Lord spoke to you. This will always fan the flame inside to want more!
Remember, perfect doesn't exist outside of Jesus. Having a quiet time isn't about perfectly following a list of rules or expectations, it's about connecting with your Savior, fueling up for the day in the morning, or processing the day by night. It's about worship and confession and conviction. It's about relationship.
He loves you, and He's waiting for you to come in all your imperfection.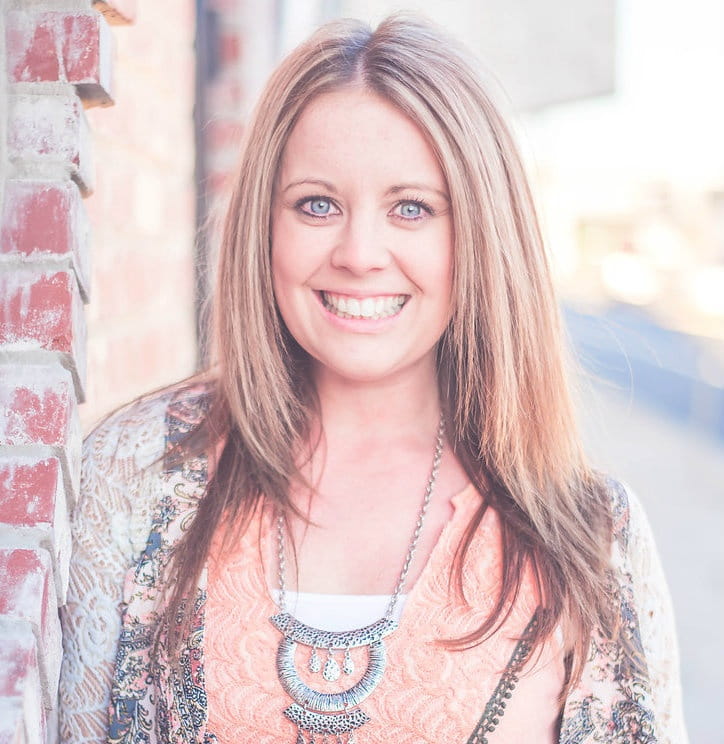 Betsy St. Amant Haddox is the author of fourteen inspirational romance novels and novellas. She resides in north Louisiana with her newlywed hubby, two story-telling young daughters, a collection of Austen novels, and an impressive stash of Pickle Pringles. Betsy has a B.A. in Communications and a deep-rooted passion for seeing women restored in Christ. When she's not composing her next book or trying to prove unicorns are real, Betsy can usually be found somewhere in the vicinity of a white-chocolate mocha. Look for her latest novel with HarperCollins, LOVE ARRIVES IN PIECES, and POCKET PRAYERS FOR FRIENDS with Max Lucado. Visit her at http://www.betsystamant.com./
---
---