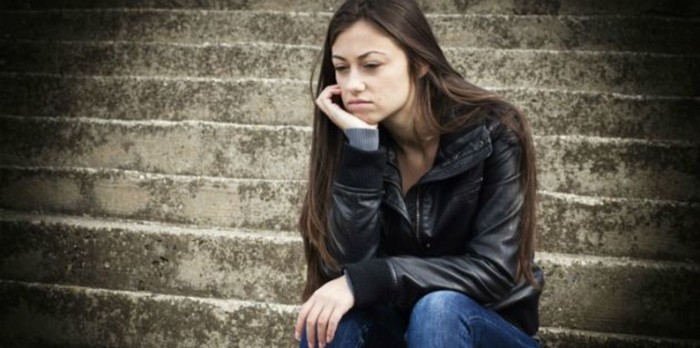 The longer I stayed away from church, the easier it was for me to continue to do so. And the truth is, my journey back into God's house was a long, hard one.
I grew up in the Deep South in the middle of the Bible belt. Going to church was a way of life for us. We went to church every Sunday and most Wednesdays. And almost everyone I knew did the same. Interestingly, however, my parents rarely went with me. From the time I can remember, I was driven to the front door of the church and dropped off, then picked up after services were done. As I grew older, this made me very uncomfortable. All of my friends had their parents with them. Why couldn't mine just come to church, too?!
One Sunday, the pastor delivered a message on families and the importance of staying strong, staying in the Word, and supporting one another. He wanted to pray over families and invited us all to the front of the church to spread across the altar and stage for prayer time together, as a family. My twin sister and I, who were only about ten at the time, slowly walked forward. We sat next to each other and watched as other families – real families, complete families – prayed with each other. We sat alone, embarrassed. I could not wait for service to be over so that I could bolt out the front door. I am certain I was every shade of red, as I hurriedly rushed to my father's car.
I finally mustered up the courage to ask him why he never attended church. He explained that after my mother died, he swore he would never go back to church. (My mother was killed by a drunk driver on a Sunday morning while driving to church). He insisted, however, that it was very important for me to go. I walked away from that conversation confused, hurt, and angry. Over the next several years, I continued to attend church without my father, but after having two children outside marriage, I, too, fell away. My excuses were many:
The church is full of hypocrites.
I don't fit in. There's no one else like me.
I have a close relationship with God and don't need church.
I study the Bible on my own at home.
The church will judge me.
The longer I stayed away from church, the easier it was for me to continue to do so. And the truth is, my journey back into God's house was a long, hard one. It was only after examining my life at a very dark and lonely time that I made the decision to return. Even then, the urge to withdraw was strong. I convinced myself that I did not fit in, no one understood, and others would judge.
There isn't one who will read this who hasn't come dangerously close to falling away from church or actually doing so. John 10:10 tells us that the enemy comes to steal, kill, and destroy. Do we really understand that? Do we understand that the very existence of Satan is to destroy our hope? To kill our confidence? To steal our fellowship? He would like nothing more than to convince us that we do not need the church. Yet, Hebrews 10:24-25 is clear. We are to look for ways to motivate one another in Christ and not avoid church. Why is that? Can we not love the Lord if we do not attend church? Does church attendance in some way make us more saved? Of course not. We know God's grace through Jesus' blood saves us. But if we do not gather together, how do we get edified, encouraged, and challenged? How do we remain accountable? The organized gathering together of God's people is his design for our Christian growth. We need it.
With droves of teens falling away from church, single parents remaining one of the biggest unchurched people groups in our country, and thousands of others claiming no religion at all, it is crucial that the body of Christ stay connected to the house and become passionate about getting others there. Church attendance doesn't save you. But life is found in God's house. It's where encouragement is found. Friendships are formed. Lives are challenged.
Stay connected.


Jennifer Maggio is considered one of the nation's leading authorities on single moms and womens' issues. She is an award-winning author and speaker who has a God-given passion to see women walking in total freedom. She is founder of The Life of a Single Mom Ministries and has been featured in countless media venues. 
---
---