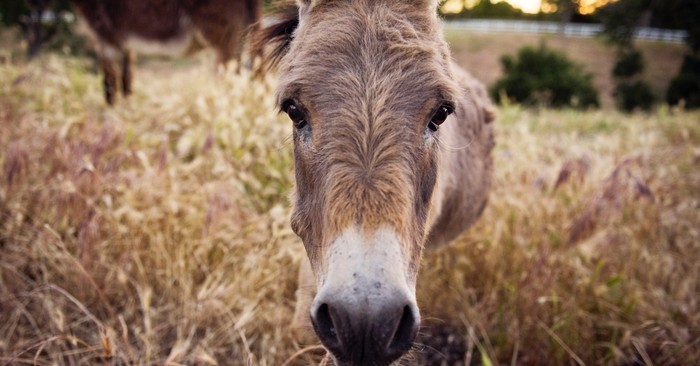 Jesus traveled to Jerusalem several times, yet until Palm Sunday we never hear of Him riding any animal. So why did Jesus ride a donkey this time? Like everything Jesus did, it had a purpose.
Palm Sunday is quickly approaching and with it a common question: Why did Jesus choose to ride a donkey into Jerusalem? When we read the Bible, we see that Jesus traveled to Jerusalem several times throughout his life, yet we never hear of Him riding a donkey or any other animal. As was common in those days, Jesus walked.
So why did Jesus ride a donkey this time? Like everything Jesus did, it was on purpose. He was making a statement.
When Did Jesus Ride a Donkey?
In the past, Jesus may have been able to slip in and out of Jerusalem unnoticed. Not this time. There's a reason we call this entry the Triumphal Entry.
The news that Jesus was heading for Jerusalem spread, and people came out en masse. A huge crowd laid their cloaks on the road in front of Him. Others cut palm branches and laid them on the road along with the cloaks. Others followed behind Jesus and the donkey He was riding. Everyone was shouting "Hosanna to the Son of David!" and "Blessed is he who comes in the name of the Lord!" and "Hosanna in the highest heaven!"
When Jesus and the donkey finally made it into Jerusalem, the whole city was stirred up and asked who this man was. The crowd of people accompanying Jesus answered, "This is Jesus, the prophet from Nazareth in Galilee." (Matthew 21:8-11)
Why Did Jesus Choose to Ride a Donkey into Jerusalem?
There was no doubt Jesus had arrived in Jerusalem and that He had come for a purpose. But what was that purpose? And why did Jesus ride a donkey and not some other animal like a horse? In "Why Did Jesus Ride a Donkey for His Triumphant Entry?" Stephen Baker makes three observations about Jesus' choice. Baker writes that Jesus' transportation choice showed that:
Jesus is king
Jesus came as a king of Peace
Jesus was not the king people wanted
By riding a donkey, specifically a colt, Jesus was declaring His role as king. Zechariah 9:9 states, "Rejoice greatly, Daughter Zion! Shout, Daughter Jerusalem! See, your king comes to you, righteous and victorious, lowly and riding on a donkey, on a colt, the foal of a donkey." This is a specific prophecy that the Jewish people would remember as they awaited the coming Messiah.
But what significance does a donkey have? Doug Bookman tells us, "The donkey was a royal steed in the Old Testament. The king rode on a donkey, that's very, very important. Not a horse, because then He'd have to be a conqueror, but because He was in charge here, He rode on a donkey."
Melissa Henderson further explains, "Donkeys were portrayed in Scripture as symbols of service, humility, suffering, and peace. Therefore, riding a donkey symbolized the arrival of peace."
Riding a horse would have symbolized war, but Jesus was declaring peace. By riding a colt, Jesus was essentially saying, "Yes, I am your king. The time you've been waiting for has arrived. But things aren't going to happen as you expect." The people welcoming Jesus into Jerusalem on Palm Sunday expected Him to bring peace to their circumstances through a military victory over the Romans. Jesus came to bring peace between humans and God. He also gives us peace here on earth amid difficult circumstances.
Why did Jesus ride a donkey? Because He's our King of Peace in a world that desperately needs Him.
How Did Jesus Bring Us Peace?
Jesus brought us peace with warnings, promises, and the ultimate sacrifice of His life that brings us peace with God. Let's take a look at what Scripture has to say about our life here on earth and how Jesus brings us peace.
Jesus' Warnings and Promises
"If the world hates you, keep in mind that it hated me first. If you belonged to the world, it would love you as its own. As it is, you do not belong to the world, but I have chosen you out of the world. That is why the world hates you. Remember what I told you: 'A servant is not greater than his master.' If they persecuted me, they will persecute you also." John 15:18-20, NIV

"Very truly I tell you, you will weep and mourn while the world rejoices. You will grieve, but your grief will turn to joy." John 16:20 NIV

"Peace I leave with you; my peace I give you. I do not give to you as the world gives. Do not let your hearts be troubled and do not be afraid." John 14:27 NIV

"I have told you these things, so that in me you may have peace. In this world you will have trouble. But take heart! I have overcome the world." John 16:33 NIV
Jesus' Messages of Sacrifice and Peace
"For God so loved the world that he gave his one and only Son, that whoever believes in him shall not perish but have eternal life. For God did not send his Son into the world to condemn the world, but to save the world through him." John 3:16-17 NIV

"Therefore, since we have been justified through faith, we have peace with God through our Lord Jesus Christ, through whom we have gained access by faith into this grace in which we now stand. And we boast in the hope of the glory of God. Not only so, but we also glory in our sufferings, because we know that suffering produces perseverance; perseverance, character; and character, hope. And hope does not put us to shame, because God's love has been poured out into our hearts through the Holy Spirit, who has been given to us. You see, at just the right time, when we were still powerless, Christ died for the ungodly." Romans 5:1-6 NIV

"Follow God's example, therefore, as dearly loved children and walk in the way of love, just as Christ loved us and gave himself up for us as a fragrant offering and sacrifice to God." Ephesians 5:1-2 NIV
Scripture makes it very clear that we will experience trials, tribulations, hardships, and suffering here on earth. But there is hope because Jesus rode into Jerusalem on a donkey, suffered and died for our sins, and rose from the dead conquering sin and death once and for all. He is our King of Peace and when we walk with Him here on earth, He will give us peace amid all the trials this life offers. When we place our faith in Him, our eternity is secure and we can live with joy and experience peace even when the world is falling down around us.
How Can We Remember the Peace Jesus Brings Today?
The world we live in is not at peace, yet our spirit can be at peace because of Jesus. In a world where we're constantly being bombarded by bad news and new trials, how can we remember the peace Jesus brings? The answer is found in God's Word. Philippians 4:4-9 lays out a step-by-step guide for living in peace. Read with me:
"Rejoice in the Lord always. I will say it again: Rejoice! Let your gentleness be evident to all. The Lord is near. Do not be anxious about anything, but in every situation, by prayer and petition, with thanksgiving, present your requests to God. And the peace of God, which transcends all understanding, will guard your hearts and your minds in Christ Jesus. Finally, brothers and sisters, whatever is true, whatever is noble, whatever is right, whatever is pure, whatever is lovely, whatever is admirable—if anything is excellent or praiseworthy—think about such things. Whatever you have learned or received or heard from me, or seen in me—put it into practice. And the God of peace will be with you."
Wow! If we did this each day, how would our lives change? What kind of peace would fill our hearts? Let's read through those verses again and turn them into a prayer.
Prayer to Jesus King of Peace
Lord God,
I rejoice in You. I will say it again: I rejoice in You! Help me live a life of gentleness in a harsh world so that others can see You in my life. Thank You, Lord, for being near today. God, I admit that I feel anxious about so many things, but I give those feelings to You. In my trials and suffering today, I am still thankful for You. Please exchange my anxious feelings for Your peace. Thank you that Your peace, God, Your incredible peace that transcends and surpasses all of my human understanding, guards my heart and my mind in Christ Jesus today. Help me remember to walk in unity with You, Jesus, and allow me feel Your peace today. And God, help me think about things that are of You today, things that will fill my heart with peace. I choose to intentionally think about things that are true, noble, right, pure, lovely, admirable, excellent, and praiseworthy. God, thank You that Your peace is with me as I go about my day today. I love You, Lord!
Amen.
Author's Note: If you would like to take a unique look at the story of Palm Sunday from the perspective of the donkey Jesus chose to ride into Jerusalem, I invite you to read my award-winning picture book, Howie's Broken Hee-Haw. Children (and their adults) will laugh through silly hee-haws, feel sad with Howie when he sees himself as a failure, and cheer him on as he faces his fears and carries Jesus into Jerusalem. Readers will learn they aren't broken either, but unique and of great value, because Jesus made them. Available on Amazon and directly from End Game Press.
Photo Credit: Unsplash/Tim Mossholder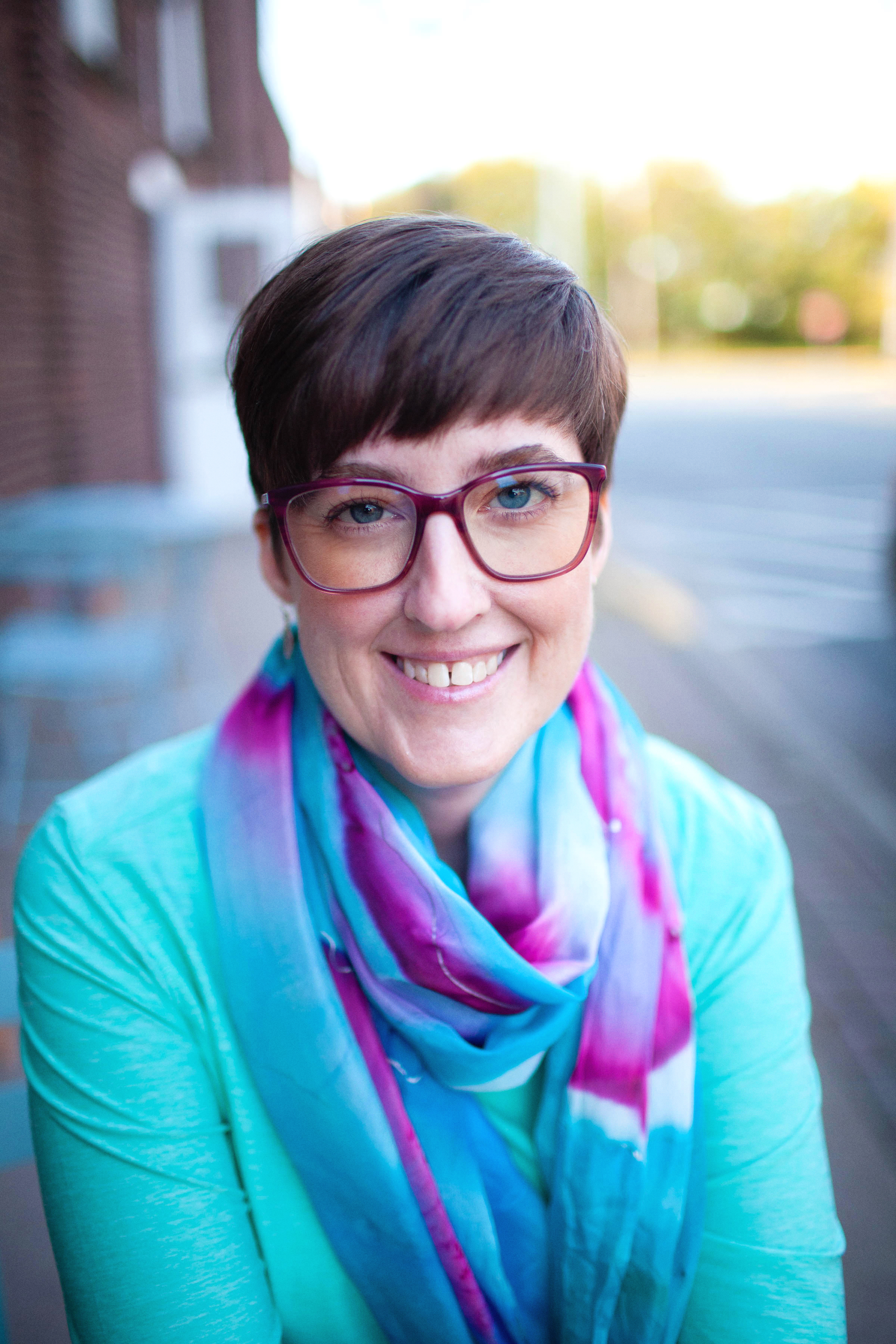 Passionate about helping people find joy for their journey, Josie Siler, a small-town Wisconsin girl, has big dreams. As an author and photographer, Josie shares God's gifts of beauty, hope, and adventure with people who are overwhelmed by life's circumstances, encouraging them to walk in the freedom and joy found in Jesus. Josie is the author of the award-winning picture book, Howie's Broken Hee-Haw, published by End Game Press. She's also a chronic illness warrior who believes every day is a gift that should be celebrated. When she's not writing or taking pictures, you'll find Josie looking for adventure, curled up with a good book, or cuddling her teddy bear dog Ruby Mae (a.k.a. The Scruffy Princess). Connect with Josie at JosieSiler.com.
---
---