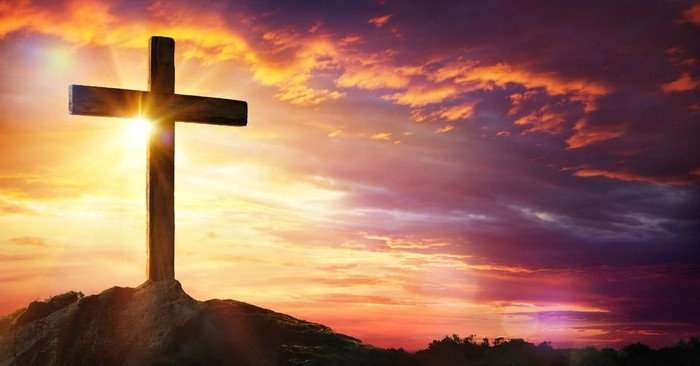 One of the most amazing facts about Jesus dying on a cross was that he died on a tree. This was significant because sin and death began at a tree, and sin was defeated on a tree.
Philippians 2:8 - "And being found in human form, he humbled himself by becoming obedient to the point of death, even death on a cross."
As I was reading and pondering this verse, I thought about that phrase even death on a cross. Did Jesus have to die on a cross? Was there a reason God chose to display His ultimate love for us on a cross? What was the purpose of this decision? Today we are going to look deeper into why Jesus died on a cross according to Philippians 2:8.
"
Even Death on a Cross"
To die on a cross in the day of Christ was a form of Roman humiliation and torture. It was one thing to die, it was another to be killed naked in front of a crowd.
Elizabeth Klein from Faith and Culture shares, "Let there be no mistake: Christ's suffering was perfect, and it was the greatest suffering ever endured – Christ did not suffer the worst death that he could possibly have come up with from all eternity, but he suffered the worst death that we could come up with in the time and place when Christ walked the earth."
In other words, Jesus died the worst death humanity could come up with at the time of His earthly ministry.
The Law required death. Adam and Eve's sins in the beginning meant that there had to be a perfect sacrifice for forgiveness and reconciliation with the Creator. They were not able to have a "redo;" they could not take back their decision. But God could make a way back to Himself.
The Tree
One of the most amazing facts about Jesus dying on a cross was that he died on a tree. This was significant because sin and death began at a tree, and sin was defeated on a tree. The tree of knowledge of good and evil (Genesis 2:17) and the tree at Golgotha. (Matthew 27:33) The story of sin and death began and ended with a tree.
Just like Adam and Eve had a choice in partaking in the first tree, we all have a decision to decide if we will receive the fruit of the second tree, the cross. The fruit of salvation and the gift of the Holy Spirit is given to all who believe in Jesus. He lived the perfect life that we could not live, He died the perfect death that we could not die. He never once sinned, and He conquered Satan once and for all.
The Witnesses
Have you ever thought about how Jesus' death was purposefully public? Jesus could have been stabbed in seclusion or poisoned in secret by an enemy, but he was clearly and brutally killed in front of a crowd. He was placed on a trial in front of His people, charged guilty without cause, and mocked. Christ was showing the world that He legitimately died. There is also specific mention that Jesus' death was confirmed when the soldier pierced His side and blood and water came out.
John 19:33-36 - "But when they came to Jesus and saw that he was already dead, they did not break his legs. But one of the soldiers pierced his side with a spear, and at once there came out blood and water. He who saw it has borne witness — his testimony is true, and he knows that he is telling the truth — that you also may believe. For these things took place that the Scripture might be fulfilled: 'Not one of his bones will be broken.'"
There was no question that Jesus died in this way. It was historically proven and recorded by multiple sources. And in the same way (although not as widely acknowledged) Jesus' resurrection was also confirmed by many. According to the Bible alone, over 500 people saw Jesus after His resurrection. This time, He intentionally visited the people He selected to reveal Himself to share this message of the gospel into the world: His dearest friends, men, women, a variety of races, and people of different ages. Jesus made it clear that He had defeated the cross for everyone who believes in Him.
Fulfilling All Prophecies
And in case there were still questions and doubts, Jesus' death and resurrection fulfill all Old Testament prophecies. Take a look at Jesus Film's break down of 55 of the 300+ prophecies of Jesus from the Old Testament. They share that Peter Stoner reveals the mathematical probability for just eight of the Old Testament prophecies to be fulfilled in one man would be 1 in 10 (to the 17th power).
In Science Speaks, he described it like this:
"Let us try to visualize this chance. If you mark one of ten tickets, and place all of the tickets in a hat, and thoroughly stir them, and then ask a blindfolded man to draw one, his chance of getting the right ticket is one in ten. Suppose that we take 1017 silver dollars and lay them on the face of Texas. They will cover all of the state two feet deep. Now mark one of these silver dollars and stir the whole mass thoroughly, all over the state. Blindfold a man and tell him that he can travel as far as he wishes, but he must pick up one silver dollar and say that this is the right one. What chance would he have of getting the right one? Just the same chance that the prophets would have had of writing these eight prophecies and having them all come true in any one man, from their day to the present time, providing they wrote using their own wisdom."
This is inspiring. Their example just covers eight prophecies, however Jesus fulfilled more than 300! The odds were completely against Jesus, but He is God and He came down to us to defeat what appeared hopeless. More than the odds of prophecies, humanity's separation from God was impossible for us to repair. It could only be by the Lord coming to us. Jesus is the Way. It is not by our works, only by His sacrifice can we receive eternal life in Him (John 14:6 and Ephesians 2:8-9).
Jesus endured "even death on a cross" in order for His message to speak loud and clear to this world. He was willing to die in an excruciating and humiliating way to publicly display His great love and pursuit of us, even while we were still sinners. He was born in humility, He was perfectly God and perfectly man, and He fulfilled a life of obedience to the Father without wavering in His choices. He accomplished it, it is finished and Philippians 2:8 reminds us of this great victory.
Photo credit: ©Getty Images/Romolo Tavani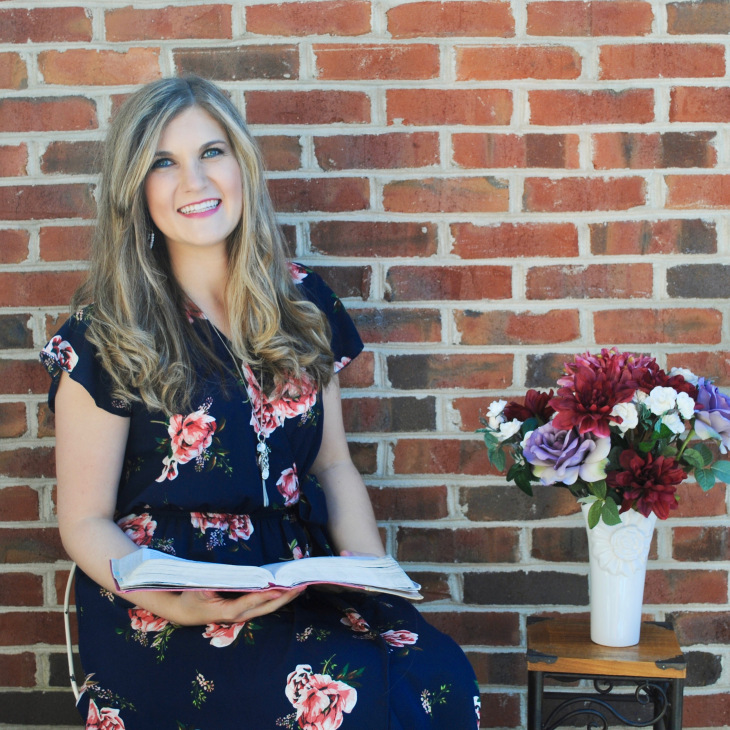 Emma Danzey's mission in life stems from Ephesians 3:20-21, inspiring young women to embrace the extraordinary. One of her greatest joys is to journey with the Lord in His Scriptures. She is wife to Drew for over two years and mom to baby Graham. Drew and Emma serve with Upstate CRU college ministry in South Carolina. Emma is an avid writer for Salem Web Network and provides articles on the Bible, life questions, and on the Christian lifestyle. Her article on Interracial Marriage was the number 1 viewed article on Crosswalk for the year 2021. All the glory to the Lord! She had the joy of hosting Her Many Hats podcast where she explored the many roles that women play while serving One God. Most recently, Emma has released her first Bible Study Book, Wildflower: Blooming Through Singleness.
Emma enjoys singing/songwriting, fitness classes, trying new recipes, home makeover shows, and drinking tea! During her ministry career, Emma recorded two worship EP albums, founded and led Polished Conference Ministries, ran the Refined Magazine, and served in music education for early childhood. Emma also had the privilege of having been a national spokesperson for Mukti Mission based out of India. Mukti has been working to restore shattered lives in India for over 120 years. You can view her articles through her blog at emmadanzey.wordpress.com and check out her Bible Study videos on Instagram @Emmadanzey.
---
---