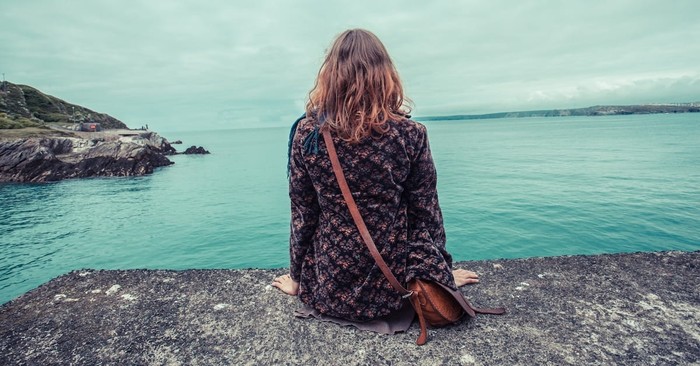 What should a Christian do when she can't "feel" God? Remember that what we feel isn't always the truth about our situation.
*The original post first appeared on the writer's blog in June 10, 2016. This version has been updated and edited for content and length.
When a Christian dies, it's not uncommon to hear people talk about the peace of God that surpasses all understanding. Growing up, I always thought of this peace as a sense of warmth, calmness, and nearness to God. It was something very tangible, supernaturally settling, and emotionally comforting.
Then I sat in a hospital room and watched one of my best friends breathe her final breaths.
After her passing, I heard others describe the incredible warmth and tangible peace of God they experienced during those last hours of her life. They described the overwhelming calmness and comfort that God provided in such a dark hour. Not just one, but multiple people recounted feeling the same overwhelming sense of peace as they said their goodbyes to our sweet friend.
I listened intently to their recollection of that night. I thought about my own experience of those very same hours. If I was supposed to feel God in that moment, I didn't. Peace was a nice thought, but it was not my reality.
Why had I not felt the same presence of God? What was wrong with me? Was I less spiritually mature than them? Or even worse, was God turning me away?
When Everyone "Feels" God, but You Don't
I still believed that God was good. I still believed He had a greater purpose than anything we could understand in this life. I still believed that He loved us, and I still saw evidence of His goodness and mercy all around me. But I couldn't feel Him.
When I had expected to feel His warmth, I felt cold. When I had expected to feel peace, I felt fear and anger. When I had expected to feel His presence, I felt emptiness.
These feelings persisted for over two years. Despite all the blessings God continued pouring into my life, despite the overwhelminggratefulness I held in my heart for all that God redeemed, I still struggled to feel God's presence.
When I sat in church, I often felt one of three things: numb, on the verge of tears, or burning anger. When I attended women's Bible studies where some perfectly-put-together speaker referred to "bad days" as having the rain mess up her hair or running out of hot water, I wanted to scream. When I prayed for God's protection over my children, a stab of fear hit my stomach. When I sat down to read my Bible, I felt numb.
Continuing to turn to God during this season of life required every bit of faith within me. Intentionally choosing faith when the exhaustion and fog of grief set in became a daily fight. Eventually, though, the weight began to lift and the tangible peace of God returned once more.
Choosing Faith Despite What You're Feeling
If grief or suffering has left you feeling separated from God, please know it doesn't mean God is actually far away. It doesn't mean something is wrong with you, or that He's turning his back on you!
As long as we live on this Earth, suffering will happen. Deep, unbearable pain will hit—probably multiple times—in every person's lifetime.
Some of those times the supernatural, all-consuming peace of God will wash over us in ways more tangible than words can explain. I promise that is real—I have experienced it multiple times in my life even if it wasn't what I felt in that season. It's not just some nice thought that Christians use to make each other feel better. It is a true peace that brings more stillness and comfort to my soul than any other comfort I've known.
But, sometimes God leads us through seasons where His presence is less emotionally and physically tangible in order to strengthen us and mature our faith in ways we might not otherwise experience if He always "felt" close.
I don't know about you, but I've found these spiritually colder seasons require much more intentionality from my faith.
Choosing to place my hope in Christ when the pain of grief far outweighs all the cliché things well-meaning Christians say…
Choosing to rest in God's sovereignty when I feel anxiety wreaking havoc on my body and mind…
Choosing to trust Him when my heart tells me it's too dangerous…
Choosing to love Him when my wounds tell me to build walls…
Choosing to never give up when the enemy whispers that hope is pointless…
Choosing to believe God's here with me even when the enemy tells me God has turned his back on me…
Choosing to lean into Christ's love even when I can't feel Him nearby…
Intentionally choosing faith in spite of everything I'm feeling—those are the moments my faith is made real. Those are the times my endurance grows. Those are the days my faith is stripped raw, my hope is tested, and the only thing that matters is knowing Christ conquered it all and—no matter how close or how far He "feels" today—His redeeming love triumphs in the end.
I may not always have peace in the moment. But at the end of the day I sleep knowing that no matter what happens tomorrow, Christ has overcome death and one day even my deepest sorrows will be made new in him.
Revelation 21:1-5:
Then I saw "a new heaven and a new earth,"for the first heaven and the first earth had passed away, and there was no longer any sea. I saw the Holy City, the new Jerusalem, coming down out of heaven from God, prepared as a bride beautifully dressed for her husband. And I heard a loud voice from the throne saying, "Look! God's dwelling place is now among the people, and he will dwell with them. They will be his people, and God himself will be with them and be their God. 'He will wipe every tear from their eyes. There will be no more death'or mourning or crying or pain, for the old order of things has passed away."
He who was seated on the throne said, "I am making everything new!"
Image: Unsplash.com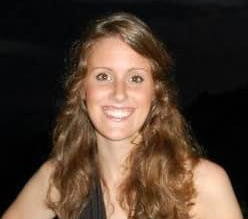 Kimberly Carroll is a military spouse, mother of toddlers, and graduate of UNC Chapel Hill. She has a heart for the weary and broken-hearted, holds tightly to her eternal hope in Christ, and values vulnerability over perfection any day. Follow Kimberly on Facebook and her blog as she discusses mental illness, body image, community, faith, and the importance of never giving up.
---
---