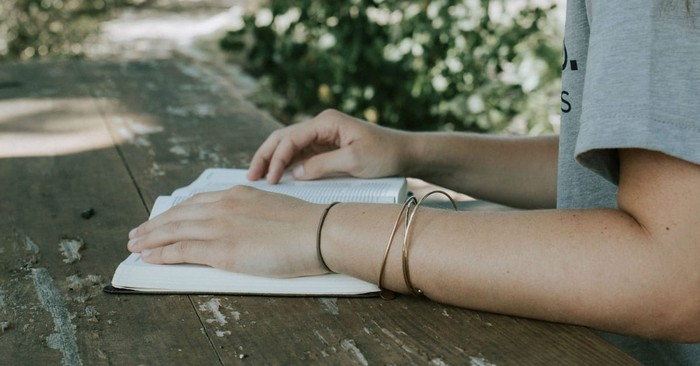 The book of Psalms contains some of the most quoted verses in the entire Bible. Psalms flows with words of praise, prayers, and heartfelt thoughts about life and God. Emotions range widely from crying out to God while facing the depths of despair, to praying for His Sovereign help and protection, to celebrating His goodness with joy and thankfulness.
And maybe that's one reason many of us love it so much, because that is real life. I can relate. Maybe you can too. Some days are just hard. We may wonder where God is when we're facing the toughest of times or may struggle with feeling like we've been left on our own in the heat of hard circumstances. Other days we're reminded of His constant goodness and care; His praise is evident through our lives.
The book of Psalms is packed with powerful verses to continually fill our hearts and minds by memorizing and meditating on them. They offer light and truth for our days. They help to encourage a close walk with God. They give us hope, comfort, and peace for even the most difficult of times. And they provide praises, songs, and faith-filled prayers. If you've never read through this entire book, or even if you've read it through many times, it's always well worth our time to give focus and attention to these words of treasure and wisdom for our lives.
Photo Credit: Unsplash/Christin Hume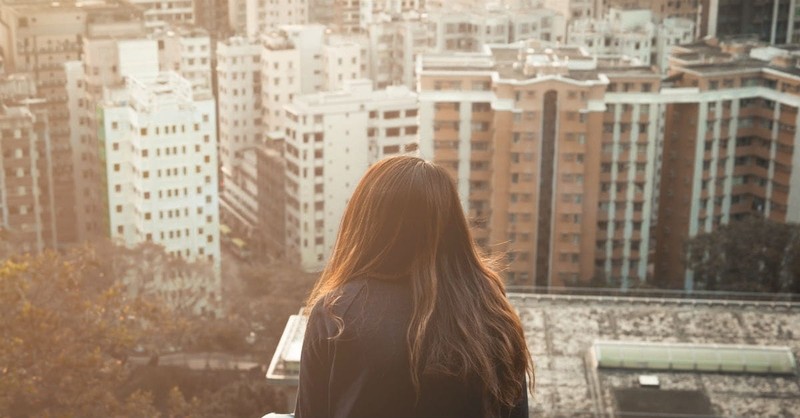 Facts about the Book of Psalms You May Not Have Known:
The book of Psalms was written and constructed as a book of Hebrew poetry, containing 150 chapters, making it the longest book in the entire Bible.

The root meaning of the word Psalms means "a melody of praise," or "songs of praise," and has been referred to as "the practice of singing to musical accompaniment or playing musical instruments." The book of Psalms is like a hymnal written for worship services for God's people.

It was written by more than seven authors, some of them unknown, and David was the author of at least 73 chapters.

It has the shortest and longest chapters of the entire Bible – Psalm 117 is the shortest and Psalm 119 is the longest.
Photo Credit: Unsplash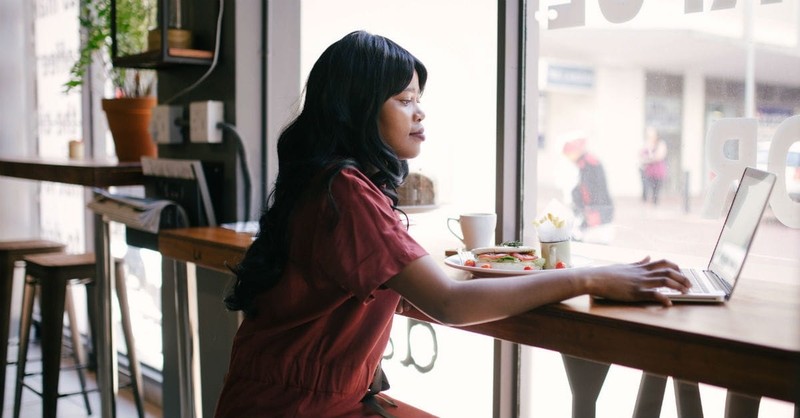 More Facts!
Psalm 118 is the middle chapter of the Bible and Psalm 118:8 is the exact middle verse. This is not only the center of the Bible, but also the central truth needed for our lives: "It is better to take refuge in the Lord than to trust in man."

There are 594 chapters in the entire Bible before Psalm 118 and 594 chapters in the Bible after Psalm 118, once again pointing to what many believe is the center of the Bible – Psalm 118:8. (Though some scholars have disagreed on the exact middle verse of the Bible, depending on the version being discussed.)

The most popular Psalm and verses are from Chapter 23.
Photo Credit: Pexels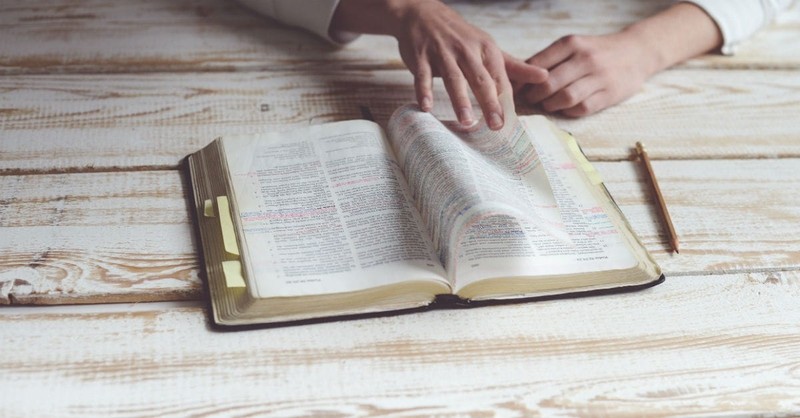 The entire book is divided into 5 sections – each paralleling the first 5 books of the Bible:
1.  Psalm 1-41: Written mainly by David, these first Psalms are reflective of the book of Genesis, written about the creation of man, the fall into sin, and the promise of redemption by God.

2.  Psalm 42-72: Written mainly by David and the sons of Korah. Who were they? The sons of Korah were essentially the sons of a rebel. But God still had great purpose for their family line. The prophet Samuel came from the line of Korah, and many of the descendants of Korah were mighty warriors with King David as well as worship leaders and doorkeepers of the tabernacle. These Psalms reflect the book of Exodus, how God rescued the nation of Israel and so rescues us even today.

3.  Psalm 73-89: Written mainly by a man named Asaph or his descendants, these chapters parallel the book of Leviticus. Many of these Psalms talk about God's holiness, the tabernacle, God's power and the truth that He is deserving of our worship.
Photo Credit: Unsplash/KiwiHug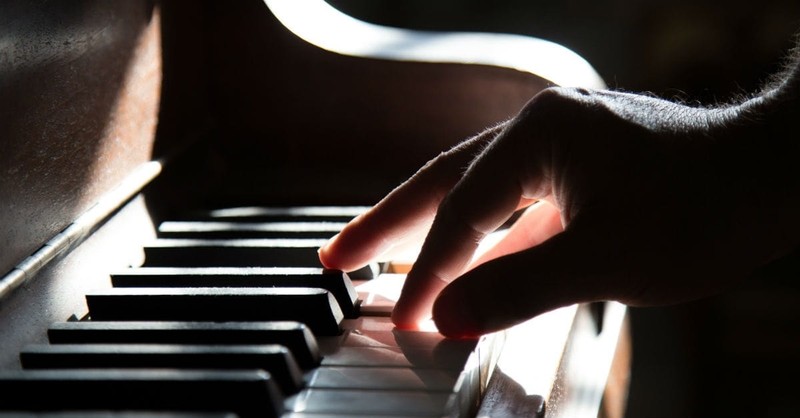 "Many of our greatest and most well-known worship songs stem from the words found here."
4. Psalm 90-106: Written mainly by unknown authors, these books point to the themes and truths of Numbers, where we see the relationship Israel has with other nations. In these chapters of Psalms, the relationship of God's kingdom with the troubles we face on earth are given a similar perspective, making us aware of His sovereignty and power.
5. Psalm 107-150: The last of the Psalms were mainly written by David, and are reflective of the book of Deuteronomy, giving voice to songs of praise and thanksgiving about God and His Word. Many of our greatest and most well-known worship songs stem from the words found here in these chapters – Psalm 108, 113, 118, 121, 136, 140, 145, 149, among many others.
Photo Credit: Unsplash/Nathan Dumalao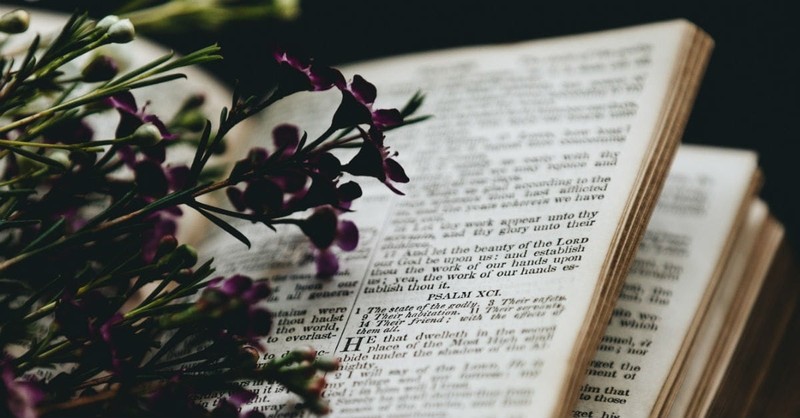 Ways to read through the Psalms:
Read 1 Psalm a day over 5 months: Read consecutively through each chapter until you complete the entire book. This method gives time to devote to meditating on each scripture, studying words and verses more deeply, and memorization of verses and some key chapters. Write out the verses that are most meaningful to you in a journal or highlight in your Bible as you journey through.
 
Read 2 Psalms a day over 2 ½ months: Read consecutively through with 2 chapters per day or take a Psalm from the beginning and one from the end until you meet in the middle. For example, Day 1, read Psa. 1 and Psa. 150, for Day 2, read Psa. 2 and Psa. 149.
 
Read 5 Psalms a day in 30 days: Read 5 per day consecutively. Or another option many follow while reading through is to read a Psalm, skip 30, read another, skip 30, read another, until you've read 5 for that day. For example, Day 1, you'd read Psa. 1, Psa. 31, Psa. 61, Psa. 91, Psa. 121, and so on. This gives you a viewpoint of the many facets and truths expressed through the Psalms in just one day's reading.
Photo Credit: Unsplash/Nathan Dumalao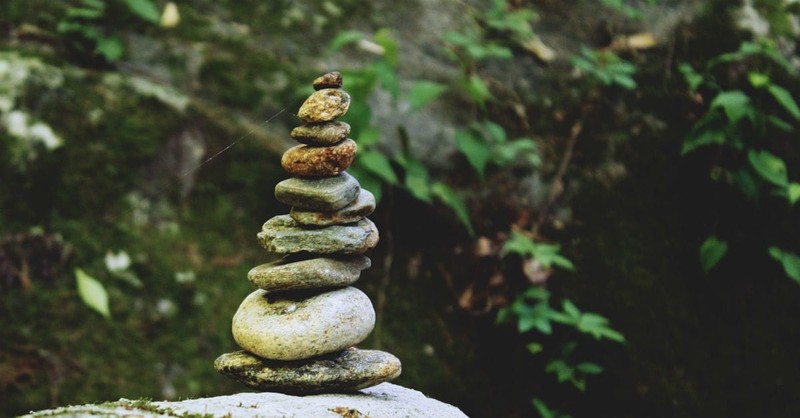 More Ways!
Read the entire book of Psalms in just 5 days: Focus on reading the book by sections as described above, each paralleling the first books of the Old Testament. It would follow this pattern - Day 1 – Chapters 1- 41, Day 2 – Chapters 42 - 72, Day 3 – Chapters 73 – 89, Day 4 - Chapters 90 – 106, Day 5 – Chapters 107 – 150.
 
Read Psalms chronologically with the stories that surrounded them: Read 2 Samuel 13-15 to know what happened between King David and his son Absalom, then you can read David's feelings and prayers about the situation in Psalm 3. Reading through the Psalms chronologically gives you a wider scope to better understand the heart behind Psalms. Check out this reading plan on BiblestudyTools.com for more examples.
Photo Credit: Unsplash/Brandi Redd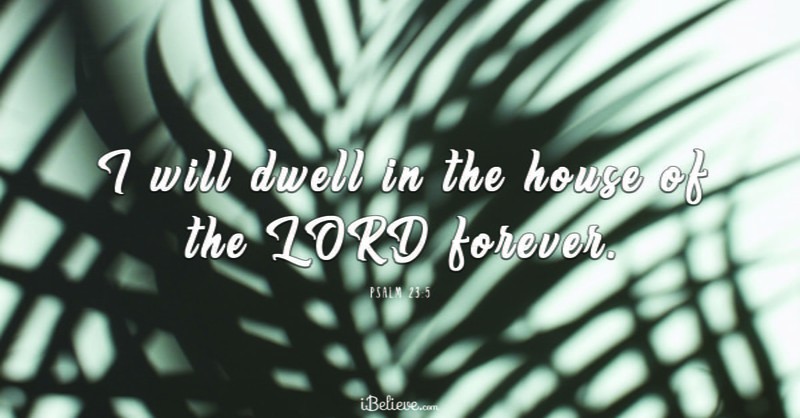 Top 3 Most Popular Chapters from Psalms:
This beautiful Psalm that David wrote reminds us that God is our constant caring shepherd and faithful guide. In Him alone do we have hope, both in this life and through eternity. It's considered to be the most well-known and popular Psalm of all.
"The LORD is my shepherd, I lack nothing. He makes me lie down in green pastures, he leads me beside quiet waters, he refreshes my soul. He guides me along the right paths for his name's sake. Even though I walk through the darkest valley, I will fear no evil, for you are with me; your rod and your staff, they comfort me. You prepare a table before me in the presence of my enemies. You anoint my head with oil; my cup overflows. Surely your goodness and love will follow me all the days of my life, and I will dwell in the house of the LORD forever." Psalm 23:1-6
Design Credit: Rachel Dawson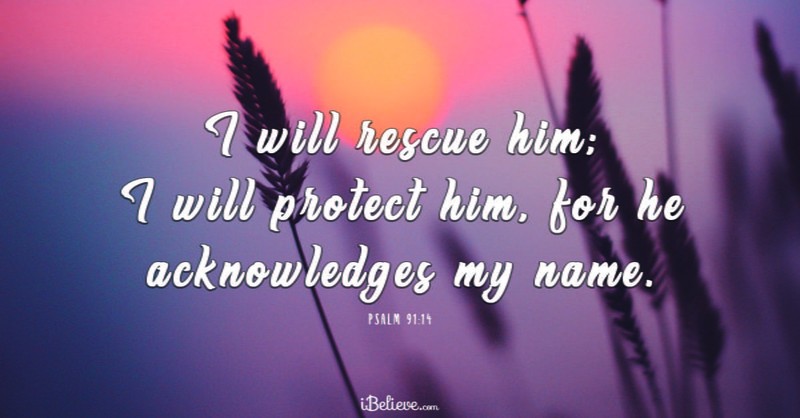 Psalm 91
This powerful Psalm, like all Scripture, is God-breathed, though it's not known who actually penned the words. It has often been referred to the as the 9-1-1 call to God, the one we frequently go to when praying for God's protection and help in time of need.

"Whoever dwells in the shelter of the Most High will rest in the shadow of the Almighty. I will say of the LORD, "He is my refuge and my fortress, my God, in whom I trust." Surely he will save you from the fowler's snare and from the deadly pestilence. He will cover you with his feathers, and under his wings you will find refuge; his faithfulness will be your shield and rampart. You will not fear the terror of night, nor the arrow that flies by day, nor the pestilence that stalks in the darkness, nor the plague that destroys at midday. A thousand may fall at your side, ten thousand at your right hand, but it will not come near you. You will only observe with your eyes and see the punishment of the wicked. If you say, "The LORD is my refuge," and you make the Most High your dwelling, no harm will overtake you, no disaster will come near your tent. For he will command his angels concerning you to guard you in all your ways; they will lift you up in their hands, so that you will not strike your foot against a stone. You will tread on the lion and the cobra; you will trample the great lion and the serpent. "Because he loves me," says the LORD, "I will rescue him; I will protect him, for he acknowledges my name. He will call on me, and I will answer him; I will be with him in trouble, I will deliver him and honor him. With long life I will satisfy him and show him my salvation." Psalm 91:1-16
Design Credit: Rachel Dawson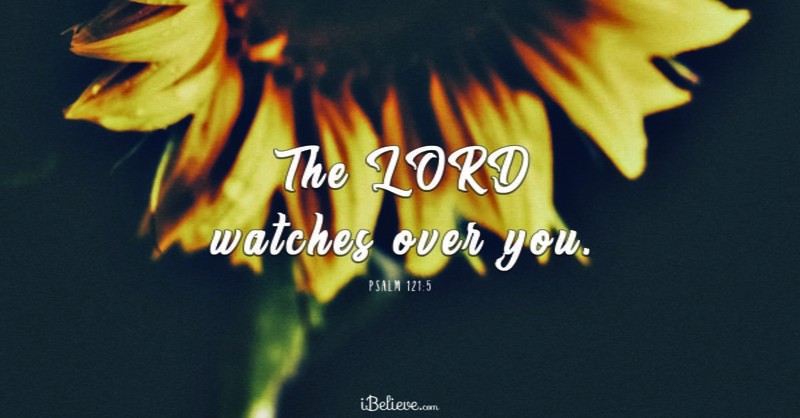 Psalm 121
This Psalm is a hope-filled reminder that we can fully depend on God for help, that He is constantly watching over us, protecting our coming and going. Though not fully known, some Bible scholars have suggested that Hezekiah, also known as the praying king, is the one who authored this chapter.

"I lift up my eyes to the mountains— where does my help come from? My help comes from the LORD, the Maker of heaven and earth. He will not let your foot slip— he who watches over you will not slumber; indeed, he who watches over Israel will neither slumber nor sleep. The LORD watches over you— the LORD is your shade at your right hand; the sun will not harm you by day, nor the moon by night. The LORD will keep you from all harm— he will watch over your life; the LORD will watch over your coming and going both now and forevermore." Psalm 121:1-8
Debbie McDaniel is a writer, pastor's wife, mom to three amazing kids (and a lot of pets). Join her each morning on Fresh Day Ahead's Facebook page, for daily encouragement in living strong, free, hope-filled lives. Find her also on Twitter and at her blog www.debbiemcdaniel.com.