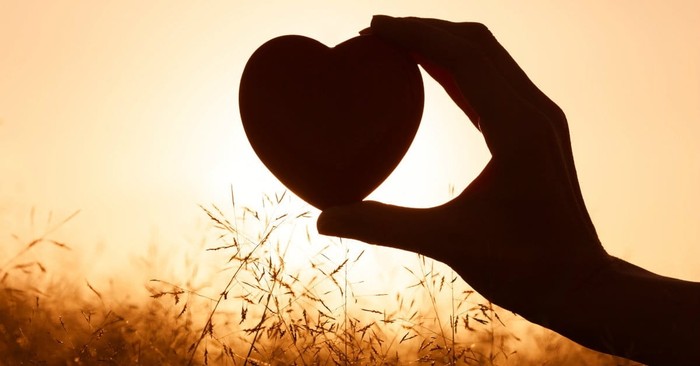 Plus
Loving the wrong things in life is easy. They are seductive, enticing, and temporarily pleasurable. But loving the right things in life, while they may not always be easy, are eternal, life-giving, and eternally satisfying. Choose your worship wisely.
At an early age, I fell in love with animals the way someone falls in love with things they enjoy. I am not sure what it was about their stature or personality, but I quickly became obsessed.
By the age of twelve, I volunteered at the Humane Society every weekend, collected items to donate for food drives, and educated people on why they should not wear fur. I even went so far as to become a member of the Humane Society of the United States, where I spoke in Washington, D.C. to legislators on their behalf. Thinking I would become a veterinarian, the pattern went on until I was sixteen.
One evening, as I was writing articles for my high school newspaper, The Trailblazer, the Spirit said this: "Amber, you know all those things you do and write for animals? Why don't you do that for me?" And He was right. Because the Holy Spirit always is and always will be right even when He convicts us in the hard and vulnerable places.
Over the next month, the Lord slowly pried my fingers from something I loved and showed me what I needed to love more.
When He called me to be a writer, I obeyed.
When He took refocused my desire to help animals and replaced it with sharing the Gospel, I never looked back.
When He stripped my heart of dreams and ambitions, He superseded them with something more magnificent.
But none of that ever would have happened if I did not learn how to love the right thing.
Loving the Wrong Thing
In 1 Kings 11, I believe Solomon illustrates what it means to love the wrong thing. While his father David was a man after God's own heart, that did not mean that he himself would be exempt from sin. As David sinned with Bathsheba, so Solomon sinned with his many wives.
Scripture tells us that Solomon knew and was warned to not take wives from foreign lands, but "nevertheless," he held fast to them in love:
"King Solomon, however, loved many foreign women besides Pharaoh's daughter—Moabites, Ammonites, Edomites, Sidonians and Hittites.
They were from nations about which the Lord had told the Israelites, 'You must not intermarry with them, because they will surely turn your hearts after their gods.' Nevertheless, Solomon held fast to them in love.
He had seven hundred wives of royal birth and three hundred concubines, and his wives led him astray.
As Solomon grew old, his wives turned his heart after other gods, and his heart was not fully devoted to the Lord his God, as the heart of David his father had been.
He followed Ashtoreth the goddess of the Sidonians, and Molek the detestable god of the Ammonites.
So Solomon did evil in the eyes of the Lord; he did not follow the Lord completely, as David his father had done" (1 Kings 11:1-6, NIV).
But while we are tempted to think we would never disobey the Lord as Solomon or David did, we must think again. We are humans living in a fallen world, and all have fallen short of the glory of God. His Word tells us to abandon our idols.
highlights these things: Exodus 20:3
"You shall have no other gods before me. "You shall not make for yourself an image in the form of anything in heaven above or on the earth beneath or in the waters below. You shall not bow down to them or worship them; for I, the Lord your God, am a jealous God, punishing the children for the sin of the parents to the third and fourth generation of those who hate me, but showing love to a thousand generations of those who love me and keep my commandments." (Exodus 20:3-17, NIV).
But my obsession with animals was an idol.
My desire to have a boyfriend was an idol.
The demons of exercise and healthy dieting masked themselves as foreign gods.
I worshipped those things that infiltrated my heart, and I didn't even know it.
We worship the things that preoccupy our time, talents, and energy, and if Jesus doesn't come out on top, all those other things are just as sinful as Solomon's many wives.
When Solomon chose to have many wives, the Scriptures tell us he had 700 of royal birth and 300 concubines that led him astray. This was not a "little" sin, as if sin could be little. Nor was it one white lie. It was deliberate disobedience, and it damaged his faith. It even eternally turned him away from the Lord (1 Kings 11:4-6, NIV).
Loving the Right Thing
The Hebrew word for "clung" or held fast is to be united, keep, cling to, overtake, cleave, press hard upon, joined fast, be stuck together, and overtake. And when verse two said Solomon "clung to these in love," the Hebrew of love here is 'āhaḇ, meaning to like, love, be a friend, ally, or refer to love of friendship, family, romance, or covenant loyalty.
This is the same love Solomon was called to in 1 Kings 8 or his forefathers in Deuteronomy 6:5;11:1;11:13;13:3 and 30:6. It is the same love God calls each of us to today.
"And thou shalt love the LORD thy God with all thine heart, and with all thy soul, and with all thy might" (Deuteronomy 6:5, KJV).
"Therefore thou shalt love the LORD thy God, and keep his charge, and his statutes, and his judgments, and his commandments, always (Deuteronomy 11:1, KJV).
Because loving the right thing means loving God first and everything else second. It means loving your neighbor as yourself but seeking first His Kingdom and His righteousness, even though you would prefer having a new house, updated phone, or secure finances first.
How quickly Solomon loved the wrong thing in 1 Kings 11, but the right thing in 1 Kings 8. How quickly we love the faulty, perishable, and idolatrous today, without thought of how they will harm us for eternity.
Three Steps to Loving the Right Thing
Today, I want to encourage you with three steps one can take towards loving the right thing. It will not be easy and painless, but it will be worth it.
1. Confess Your Heart
Jesus tells us in Matthew 6:33 of the English Standard Version that our hearts need to be aligned with His. When I was obsessed with animals, or when I still struggle with sin today, it is crucial to confess what is in my heart. It doesn't matter if it is messy, ugly, or dark. What matters is that we tell God, and then ask Him to change us. For where the treasure and preoccupations of our hearts are, everything else will follow.
"But seek first the kingdom of God and his righteousness, and all these things will be added to you" (Matthew 6:33, ESV).
"For where your treasure is, there your heart will be also" (Matthew 6:21, NIV).
2. Surrender the Wrong
Once we have confessed our hearts to the Lord as they are, we then have to surrender the wrong. Out of all three steps, this is perhaps the hardest because it requires admitting we were wrong.
For myself, I hate being wrong. Especially as a perfectionist, it feels like the perfect opportunity for Satan to tell me I'm worthless when I mess up. But Jesus says that when we surrender our mistakes and incapabilities to Him, the Devil has to flee.
"Submit yourselves therefore to God. Resist the devil, and he will flee from you" (James 4:7, ESV).
Surrender and submission to God mean placing His will for your life above your will for your life.
I could have been a veterinarian, but that would not have been within the Lord's calling. The more we listen to His voice, the easier surrender becomes. Not because surrender is easy, but because we know His way is best.
"And he said to all, "If anyone would come after me, let him deny himself and take up his cross daily and follow me. For whoever would save his life will lose it, but whoever loses his life for my sake will save it" (Luke 9:23-24, ESV).
3. Accept the Right
Once we have confessed our hearts to God and surrendered our plans in exchange for His, we can accept the right things He has planned for us. Accepting the right means being open to His will, His way, and acknowledging that we are not in control. It requires a step of humble obedience, and what 1 Peter 5:6-10 calls submission to the mighty hand of God. It requires looking at our lives and making sure nothing else stands in the way of our relationship with Him. And if something does, it requires following these three steps all over again:
"Humble yourselves, therefore, under the mighty hand of God so that at the proper time he may exalt you, casting all your anxieties on him, because he cares for you. Be sober-minded; be watchful. Your adversary the devil prowls around like a roaring lion, seeking someone to devour. Resist him, firm in your faith, knowing that the same kinds of suffering are being experienced by your brotherhood throughout the world. And after you have suffered a little while, the God of all grace, who has called you to his eternal glory in Christ, will himself restore, confirm, strengthen, and establish you" (1 Peter 5:6-10, ESV).
Loving the wrong things in life is easy. They are seductive, enticing, and temporarily pleasurable.
But loving the right things in life, while they may not always be easy, are eternal, life-giving, and eternally satisfying.
Choose your worship wisely.
Agape, Amber
Photo Credit: ©SWN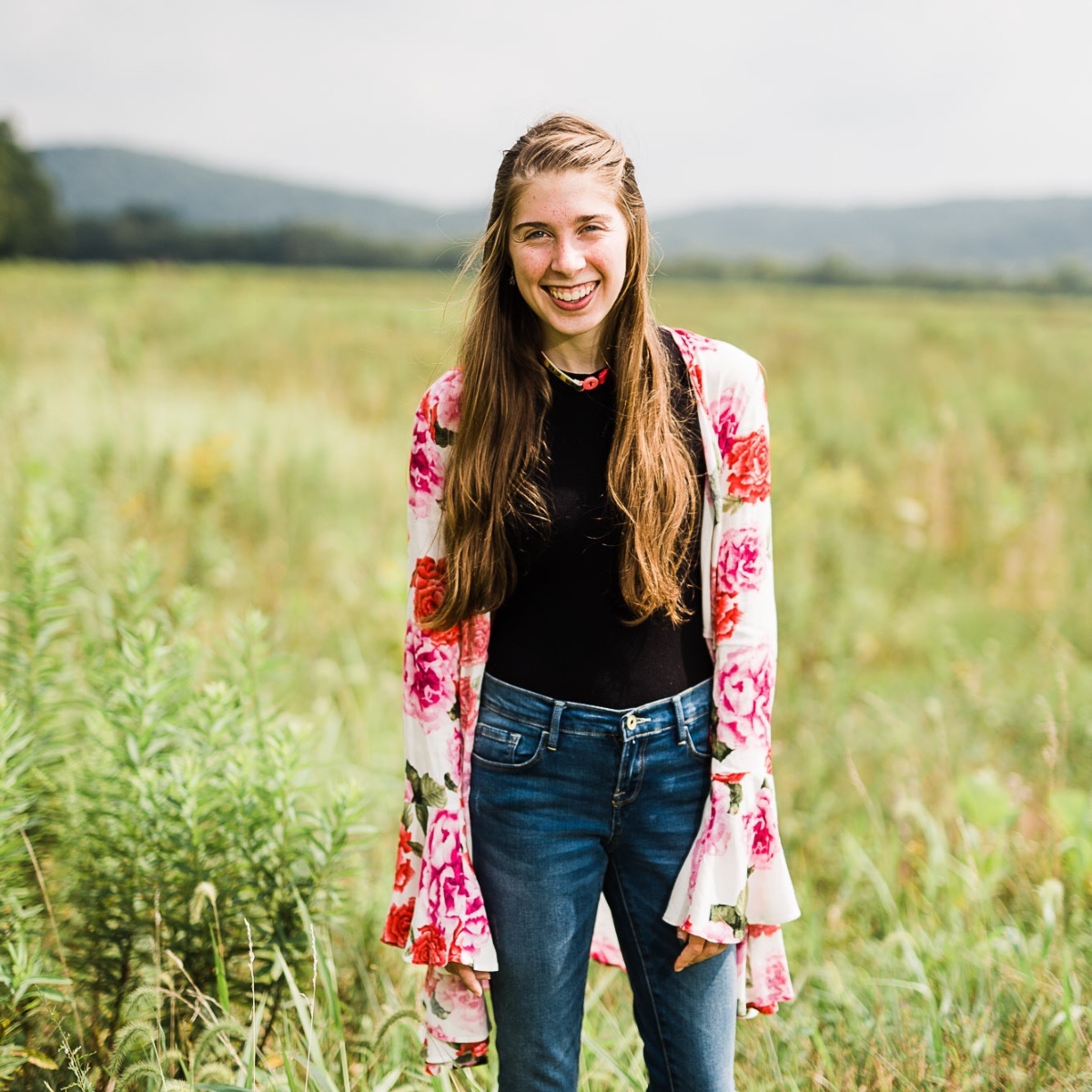 Amber Ginter is a young adult writer that currently works as an English teacher in Chillicothe, Ohio, and has a passionate desire to impact the world for Jesus through her love for writing, aesthetics, health/fitness, and ministry. Amber seeks to proclaim her love for Christ and the Gospel through her writing, aesthetic worship arts, and volunteer roles. She is enrolled in the YWW Author Conservatory to become a full-time author and is a featured writer for Crosswalk, ibelieve, Salem Web Network, The Rebelution, Daughter of Delight, Kallos, Anchored Passion, No Small Life, and Darling Magazine. In the past, she's also contributed to Called Christian Writers, Southern Ohio Today News, Ohio Christian University, and The Circleville Herald. Visit her website at amberginter.com.
---
---