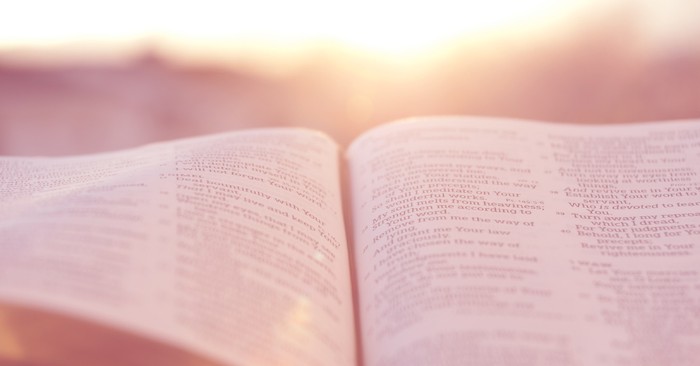 Today, no matter how busy or hectic our schedules may be, let's pledge our obedience to start purposefully, daily, giving thanks for how He has blessed us and for who He is.
Give thanks to the Lord, for He is good;
His love endures forever. Psalm 107:1
With our hectic schedules, with life coming at us at mach speed, and the ever present need to problem-solve from sun up to sundown, life quickly becomes exhausting and overwhelming. And with that exhaustion and overwhelm often comes a forgetfulness of the good things in our lives.
We've been focused on the hard stuff, the urgent stuff, the not-so-good stuff and have missed opportunities to give thanks. But when we purposefully and consciously take the time daily to stop and give Him thanks, we're able to put life into perspective.
Let's look at what the Bible says about giving thanks and why purposefully doing so is important in the lives of believers.
Giving thanks is His will for us.
Rejoice always, pray continually, give thanks in all circumstances; for this is God's will for you in Christ Jesus.1 Thessalonians 5:18
As believers, we know we should give thanks to God because He is good and worthy of our praise and because of what He did through His Son on the cross. But Scripture states that we are to live a life of thanksgiving because it is His will for us. And when we truly love God and want to live a Christ-like life, we long to be obedient to Him, not because we have to but because we love Him so much.
Obeying His Word blesses us, strengthens our relationship with Him, and allows Him to continue transforming us into the image of Christ. When we truly understand the heart of God, that He loves us with a love that endures forever, it becomes clear that a thankful heart is what He desires for us because it's what's best for us.
To help you in thanking God, we created a 30 Days of Gratitude Prayer Guide HERE. Download and print this guide to keep with you as a reminder of God's love and promises.
Giving thanks is good for us.
Consider it pure joy, my brothers and sisters,whenever you face trials of many kinds, because you know that the testing of your faith produces perseverance. Let perseverance finish its work so that you may be mature and complete, not lacking anything. James 1:2-4
Something tells me that I don't have to tell you that everyday life can be hard and full of annoyances. But even so, we are to thank God in all circumstances. Yes, even in the midst of the hard stuff. According to the book of James, it's these everyday irritants—even those irritants that come in human form—that He uses to further develop patience in us.
While our fleshly desire is to complain and even rant, Philippians 2:14-15 tells us that we're to encounter these tests without grumbling and murmuring, "so that [we] may prove [ourselves] to be blameless and guileless, innocent and uncontaminated, children of God without blemish." Ever tried to praise and protest at the same time? It's pretty much impossible, right? The two simply don't go together. So if our hearts, minds, and mouths are full of thanksgiving, there will be no room left for complaining and faultfinding.
When we profess our gratefulness in all circumstances without complaining, we're not only more like Christ, we're also exercising power over darkness. The enemy longs to get us frustrated and discouraged so that praising God is the last thing we feel like doing. He wants us to give into our flesh and lose our joy and peace. We must remember that the enemy comes to only steal, kill, and destroy and that giving thanks to God opens a door for His presence and blessings in our lives while slamming it in the enemy's face. Giving thanks helps enable us to exercise power over the enemy.
Giving thanks is a reminder to us.
Every good and perfect gift is from above, coming down from the Father of the heavenly lights, who does not change like shifting shadows. James 1:17
Though today's world seems scary and uncertain, when we show our gratitude to God for all He is, all He's given, all He continues to provide, we're reminded of His faithfulness. When we offer up prayers of thanksgiving, our minds are opened to recall times when we've trusted Him and He saw us through that difficult time. His was faithful and He will be faithful. When we give thanks, we're further made aware of how every good and perfect thing we're blessed with is from Him.
No matter how shaky the ground seems or how much the sands shift beneath us, He holds it all together in His hand. He is unchanging. Though our days ahead look daunting, He is still the same and is still in control. Philippians 4:6-7 reminds us that we need not be worried and for our prayers to be full of praises as we trust in Him. The more we give thanks, the more we are reminded that we can trust Him to provide all that we need, just as He has done in our past.
Be anxious for nothing, but in everything by prayer and supplication, with thanksgiving, let your requests be made known to God; and the peace of God, which surpasses all understanding, will guard your hearts and minds through Christ Jesus. Philippians 4:6-7
God is a loving Father who wants the very best for us. He yearns for our hearts to be full of praise and thanksgiving, because He knows that when that's not the case we're prone to discontentment. And a heart that is discontent leads to a life of strife, jealousy, and ultimately makes us more vulnerable to the schemes of the enemy.
Today, no matter how busy or hectic our schedules may be, let's pledge our obedience to start purposefully, daily, giving thanks for how He has blessed us and for who He is.
---
Writer by day, transcriber by night, Renée is a former educator, boy mom, PPD survivor, and recovering fear-a-holic. She lives on Christ and caffeine as she attempts to finally transcend mediocrity and live the life Jesus died for her to have. When not tied to her desktop and swimming in coffee, the Floridian can be found wherever the water is salty, spending time with her son and husband of 15 years.
She's a contributor to The Good Men Project, iBelieve, and, most recently, The Washington Post. You can learn more about Renee's journey and her passion for helping women find their worth in the Word, not the world, at The Stay@Home Scribe.
Photo Credit: ©GettyImages
---
---