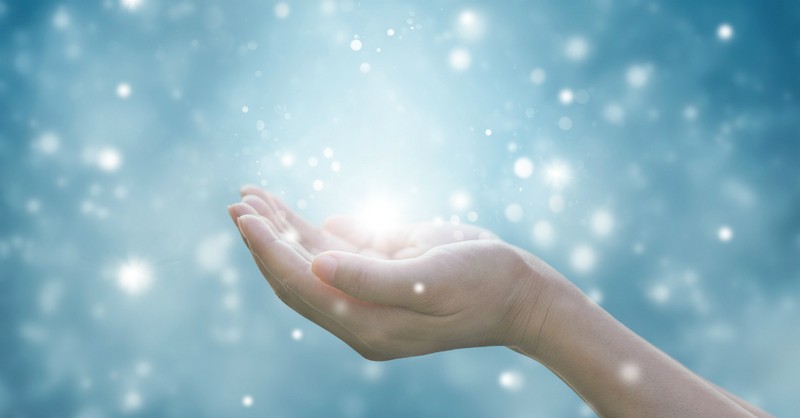 What the Bible Really Mean by "You Have Not Because You Ask Not"
Meg Bucher

Writer and Author
We may be asking, but in the wrong way, with the wrong countenance of heart. What is it, then, that we have not because we ask not?
"You desire and do not have, so you murder. You covet and cannot obtain, so you fight and quarrel. You do not have, because you do not ask." – James 4:2
Tragedy and shock often prompt us to panic, when it should prompt us to pray. The most powerful weapon we've been given to wield often gets shelved for worry, manipulation, and comparison. We sometimes make plans on this earth and ask God to bless them, instead of waking up to wonder what plans God has for us each morning we wake to breathe. "Your Father loves to answer your prayers with his glory," Marshall Segal wrote in "God Wants You to Ask Again."
Human nature becomes consumed with goals and next steps in accumulating wealth and prosperity, distracted by what "we have not," only to miss the connection with the One True God who satisfies our souls. We may be asking, but in the wrong way, with the wrong countenance of heart. What is it, then, that we have not because we ask not?
Photo Credit: © Getty Images/ipopba
What Does "You Have Not Because You Ask Not" Mean?
"And this is the confidence that we have toward him, that if we ask anything according to his will he hears us. And if we know that he hears us in whatever we ask, we know that we have the requests that we have asked of him." (1 John 5:14-15)
Prayer is powerful. God hears our prayers, and He undoubtably answers us. No matter how genuine we are in our prayer, the most important point James made is to pray, and pray often! The word ask, in its original Greek and in the context of Scripture, often refers to prayer to God. James wrote, under the authority and divine influence of the Holy Spirit who translates our prayers to God, of the genuine nature of our prayers. "In prayer," The Mounce Expository Dictionary defines, "we are to trust that God is a loving, caring Father who delights in giving what we ask for."
James implored the recipients of his letter to ask according to God's will, not our plans. God is good, and His plans for us are good. When we trust who God is and His good plans for our lives, we can approach Him in full confidence that He will answer all prayers according to His will. "As children in the family of God, our allegiance is to Him as the supreme authority in our lives, as our only true protector, and as the only one who can provide for our needs," Ligonier Ministries enlightens, "It is, therefore, foolish of us to put our confidence in the world instead of going to the Lord to give us wisdom and strength to overcome our enemies."
So you murder, or in other translations, so you kill, is hyperbole James used in reference to teachers James' readers would have been familiar with. "Sinful desires and affections stop prayer," wrote Matthew Henry, "and the working of our desires toward God." There were some who suggested killing as an acceptable means to an end, or a means to acquire one's wealth (NIV Cultural Backgrounds Study Bible).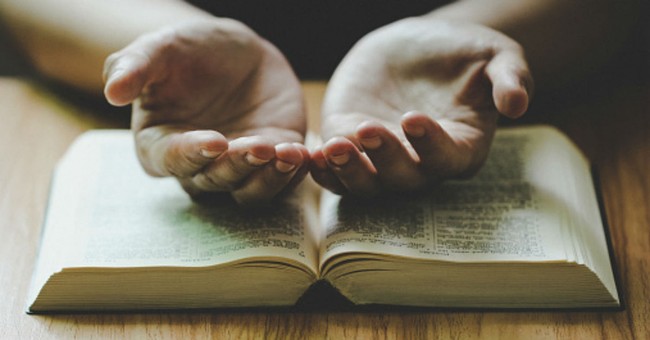 Why Did James Say "You Have Not Because You Ask Not"?
"Is not this the carpenter's son? Is not his mother called Mary? And are not his brothers James and Joseph and Simon and Judas?" (Matthew 13:55)
James was the brother (most likely the oldest) of Jesus. (NIV Study Bible) Though he grew up with the Savior of the world, Jesus was just another brother to him. He failed to see, and even confronted Jesus about who he was. "it is virtually certain that James' conversion to Christianity did not occur until after the resurrection of Christ" (New International Encyclopedia of Bible Characters).
Their are many skeptics who convert to Christianity, proving our faith can be poked and prodded and remain rock solid and true. Perhaps that kind of conviction drove James' Spirit-inspired pen as he wrote to the Jewish converts about what the Christian life should look like. We all need a good friend in the faith to hold us accountable and call us out when we are wrong. I believe James' character reflected a truth-telling nature. James sent this letter to clarify and encourage early Christians. "He doesn't want us to focus on conditions and qualification but on the one simple truth that prayer works," Ligonier Ministries explains.
Photo Credit: © Getty Images/Wenping Zheng
How Can Christ Followers Live This Truth to Their Daily Lives?
"Ask and it will be given to you; seek and you will find; knock and the door will be opened to you." (Matthew 7:7)
We can apply James 4:2 to our daily lives as modern day Christians by living out Matthew 7:7—by being earnest, honest, and humble in our prayers, seeking God's will over what we want. God has always been after the allegiance of our hearts. God loves to bless us, yet we seek other sources of provision and happiness outside our very Creator.
This sin—idolatry—leads to destruction. Putting anything before God, the definition of idolatry throws the structure of the human heart into a tailspin. We were made to seek Him first, and bring glory to His name through His purpose for our lives on this earth. We are a royal priesthood in Christ. We live with a dignity that cannot be stripped from us, yet only fully realized in Christ.
To apply these verses to our daily lives, we must first instill a habit of praying! As we do, we'll learn to, as defined above, love what God loves. "Prayer is for satisfying the desires of people who are devoted to God's desires," John Piper explains. Heartfelt prayer requires us to quiet our racing minds for a moment, shelve the plans we are constructing, and ask God, "What comes next for me?"
There is no one other than God who knows the number of our days. This isn't license to live frivolously, but to submit each day to the Author of our lives, prayerfully. His purpose is grander than anything we could ask for or imagine. Rooting each day in prayer and Scripture as we awake, an example Jesus Himself set, allows God to prepare our hearts for what only He knows is coming our way. Instead of asking God to bless plans, give Him room and space to speak.
Photo Credit: © Getty Images/GaudiLab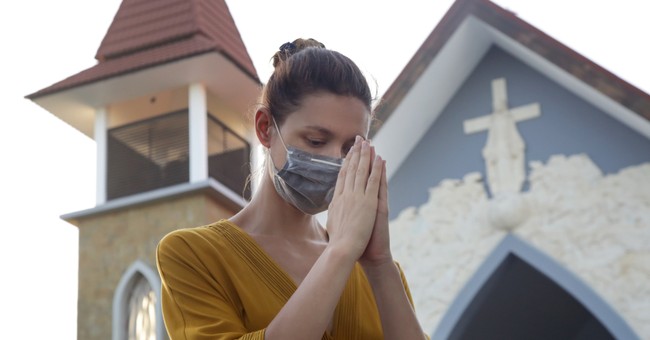 Jesus, Himself, left us instruction on how to pray:
"Our Father in heaven,
hallowed be your name,
your kingdom come,
your will be done,
on earth as it is in heaven.
Give us today our daily bread.
And forgive us our debts,
as we also have forgiven our debtors.
And lead us not into temptation, but deliver us from the evil one."
There will always be things we need and things we wish to have. God is trustworthy to provide for us in every way, from our basic needs to the most extravagant blessings. If we get caught up in comparison and jealousy over what others have, and set our expectations according to what the world says is acceptable and good, we will be continually disappointed.
The Voice paraphrase of The Lord's Prayer reads,
"Our Father in heaven,
let Your name remain holy.
Bring about Your kingdom.
Manifest Your will here on earth,
as it is manifest in heaven.
Give us each day that day's bread- no more, no less-
And forgive us our debts
as we forgive those who owe us something.
Lead us not into temptation,
but deliver us from evil.
[But let Your kingdom be,
and let it be powerful
and glorious forever.Amen.]
James wrote to confront the hearts of Jewish converts to Christianity, who were prone to re-adopting elements of legalism. No longer did they, nor do we, have to worry about earning God's love or His approval. We can abide in His presence, through Christ. Our prayers, the things we ask for and the lives we lead, should reflect the grace-filled lives Jesus died for us to live. "God gets glory when we bear much fruit because we have prayed and God has answered," John Piper explains.
Photo Credit: © Getty Images/triocean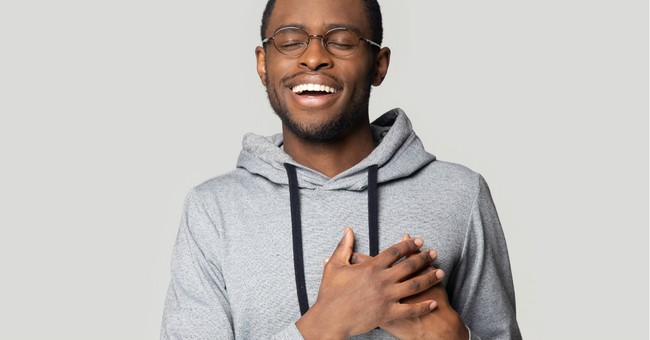 A Prayer for Greater Trust in God
Father,
Praise You for this day and Your divine purpose for it. Thank Your the supernatural ability to communicate with You through prayer! Increase our trust in You, Father, so that when we pray, it is Your will we are focused on. Create in us honest, pure hearts that run to You with all of our sufferings and celebrations. Jesus, You call us friends! May we open the door of our hearts to You, and allow our lives to glorify and honor our Father in heaven as we were meant to do. No matter what the day brings, we pray for Your will to reign over our lives.
In Jesus' Name,
Amen
Conclusion
"If you abide in me, and my words abide in you, ask whatever you wish, and it will be done for you." (John 15:7)
Faith isn't a magical wish list we turn into God, but a living and breathing part of who we are. As we grow in Christ, our hearts change. God matures and grows us in His wisdom, until the day we arrive home to Him in heaven. When we realize life isn't about us, it's about Him, our "ask" is aligned to His will, not our agenda. That makes all the difference. This is what James was writing to the early Christians, and the divinely inspired wisdom we can apply to our lives today. Just look out into the world at what happens when we seek our own way, at the corrupt manipulation, fighting, jealousy and comparison, figurative and literal murder. When we submit our longings to our great and good God, we discover they are satisfied only in Christ.
Photo Credit: © Getty Images/fizkes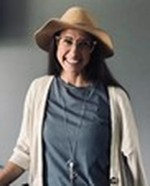 Meg, freelance writer and blogger at Sunny&80, is the author of "Friends with Everyone, Friendship within the Love of Christ," and "Surface, Unlocking the Gift of Sensitivity," She writes about everyday life within the love of Christ. Meg earned a Marketing/PR degree from Ashland University but stepped out of the business world to stay at home and raise her two daughters, which led her to pursue her passion to write. She has led a Bible Study for Women and serves as a Youth Ministry leader in her community. Meg, a Cleveland native and lifelong Browns fan, lives by the shore of Lake Erie in Northern Ohio with her husband, two daughters, and golden doodle.
---
This article is part of our larger resource library of popular Bible verse phrases and quotes. We want to provide easy to read articles that answer your questions about the meaning, origin, and history of specific verses within Scripture's context. It is our hope that these will help you better understand the meaning and purpose of God's Word in relation to your life today.
This Is the Day the Lord Has Made
Iron Sharpens Iron
Blessed Are the Peacemakers
Faith without Works Is Dead
Be Anxious for Nothing
Comments
---
---