I like to think that I stay on top of tasks and deadlines. However, there come certain times and circumstances in our lives that demand we lighten our load before we lose our mind! Just this week, I had to call and cancel my daughter's orthodontist consultation for the second time. Actually, the call went something like this:
"Hi, Marline. This is Brooke Cooney. I am scheduled to bring my daughter in tomorrow for her orthodontist consultation. Last week I called to cancel because I hadn't sent in the paperwork beforehand and also, we had a guest with us all week. Today, I am calling to cancel because I not only didn't send in the paperwork, but now I can't find it. Last week one child ran a fever and had a virus all week. This week my younger child woke up with a fever and has the virus too. Also, we are in the middle of an adoption and have just come off a weekend with family in town. I am sorry, but I will need to cancel and just stop by when everyone is well to fill out the paperwork and reschedule."
Needless to say, Marline received more information than necessary, and was fine with me rescheduling. She was a little baffled that I lost the paperwork, and quite frankly so was I—the yellow folder containing all the paperwork will show up eventually. Cue the power of positive thinking!
I am a Type A woman, and Type A women like myself often want to function out of our own strength. We don't usually ask for help, and when we are offered help, we hesitate to take it. Additionally, we'd rather not raise the white flag and admit we can't make all things go according to schedule or as planned.
Right now, my family is walking through an emotionally difficult time as we are walking the slow path of adoption. Further, my husband's mother is in the second half of a year-long chemo and radiation round to address breast cancer. To top those two situations off, the demands of homeschool, ministry, and work don't cease. I feel like I am constantly giving and am at times to the point of completely poured out. I know my husband often feels the same.
Maybe the end of me, the end of us collectively, is exactly where God wants us so that we learn to rely on His strength.
All of us, regardless of personality type, are weakened when we face emotional struggles. Emotional stress can lead to weakness in every area: spiritually, emotionally, our thoughts, actions, and consequently our relationships.
My husband refers to these areas of our persona as our S.E.A.T. Think of it as four legs of a chair with each leg representing four aspects of you: your spiritual (what you believe), emotional (how you feel), actions (what you do), and thoughts (how you think). When one leg of your S.E.A.T. is off, it affects the balance of every part of you. Your thoughts may be negative or downcast, you may become more easily agitated, you may be falling behind in your daily life and quite time, and emotionally, you may cry, whine, or lash out at tiny things that wouldn't normally affect you. These are just a few cues that our S.E.A.T. may need to be evaluated.
Let's assume you know that the emotional component is what is throwing your S.E.A.T. off-balance. How can we address our emotions in a healthy way that will affect our actions, thoughts, and spiritual well-being?
How can we admit our weaknesses and seek God's strength when our situations seem to require all of our time and energy? An investigative look at a well-worn passage is what I propose.
Let the peace of Christ rule in your hearts, since as members of one body you were called to peace. And be thankful. Let the message of Christ dwell among you richly as you teach and admonish one another with all wisdom through psalms, hymns, and songs from the Spirit, singing to God with gratitude in your hearts. And whatever you do, whether in word or deed, do it all in the name of the Lord Jesus, giving thanks to God the Father through him (Colossians 3:15-17, NIV).
1. Let the peace of Christ rule in our hearts. Christ's peace comes from the reading of His word, the Bible, and the seeking of the guidance of the Holy Spirit through prayer.
2. And be thankful. We must pause to give thanks and count our blessings so we will not slip into despair nor a disgruntled attitude.
3. Let the message of Christ dwell among you richly as you teach and admonish one another with all wisdom…We cannot neglect the ministries of everyday interactions or weekly commitments because we don't feel like it. That is the thing the Enemy wants most: for us to neglect the missional mandate of Christ Jesus to make disciples and to neglect meeting together. Additionally, admonishing one another is two-fold. When we admonish one another, we are all encouraged because our struggles are not uncommon to man. We can empathize and comfort one another in community.
4. Through psalms, hymns, and songs from the Spirit, singing to God with gratitude in your hearts. Worship is integral to combatting emotional weakness. Praising God rightly puts into perspective who God is and His love towards us. When we pause to praise, or, praise as we go, we are reminded that God is bigger than our circumstances and faithful for all time.
5. And whatever you do, whether in word or deed, do it all in the name of the Lord Jesus, giving thanks to God the Father through him. We are to do all things in the name of the Lord Jesus. On stressful or stress-free days, we must remember that all labor is for the Lord. Perhaps it is noteworthy that whatever you do was included here. It may be that times of emotional stress, and certainly physical stress, require scaling back on some commitments or appointments that can be revisited once the situations at hand cease.
Sure, we aren't always going to mirror the above mandate of Scriptures, but that is our aim. Thankfully, God's grace is greater than all our sins of worry, words, and anything that may hurt our witness when we forget or neglect to allow God's peace to radiate from our spirit as we praise, petition, seek, and serve. Finally, we can feel confident that most people can empathize with us in our struggles…even if it happens to be the receptionist at our orthodontist's office.
Related Video: How can I overcome my fears and flaws?
iBelieve.com: How Can I Overcome My Fears and Flaws? - Nicole Unice from ibelievedotcom on GodTube.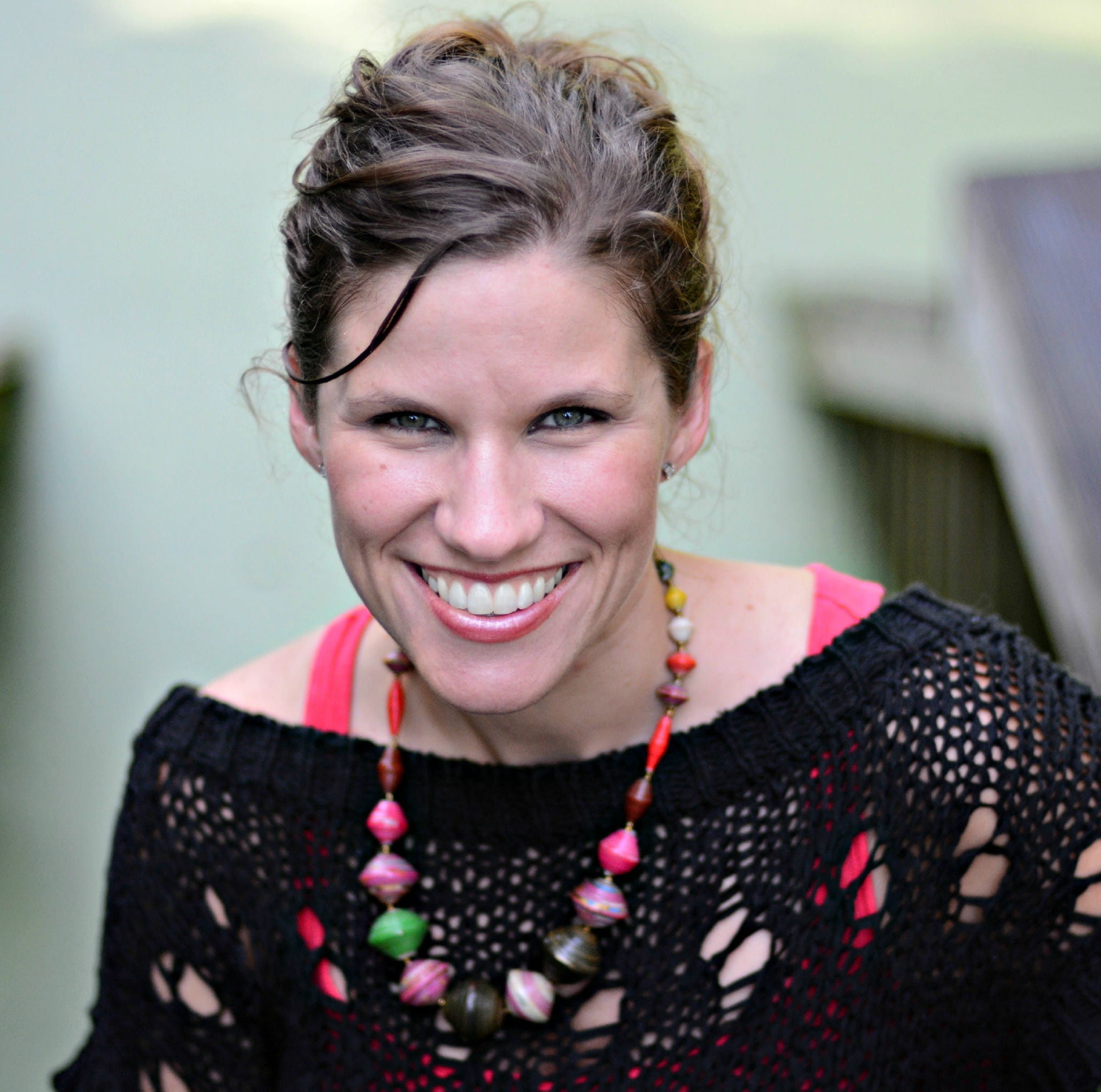 Brooke Cooney is a pastor's wife, mother of two, and foster-mom of one. To capture the eternal in the everyday, she blogs about family, faith, and lessons along the journey at ThisTemporaryHome.com.