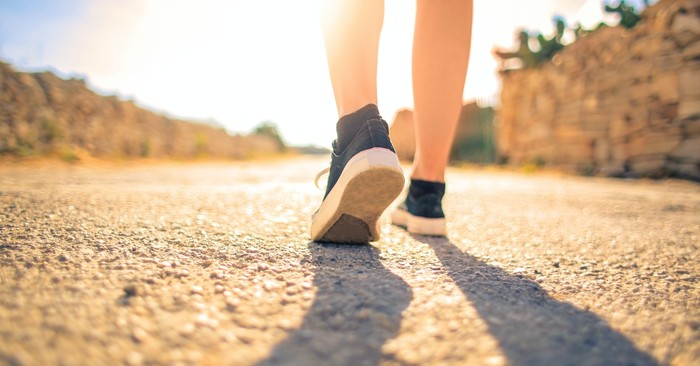 We represent Christ's light in dark places and serve where God has called us using our gifts for God's glory. In a world of appealing and competing distractions, following Jesus can be unpopular, lonely, and pull us completely out of our comfort zones. But what does it cost us and what will it take to truly follow Jesus with our whole hearts?
Do you remember how you felt when you first said "yes" to following Jesus? Were you excited about this new life in Christ that awaited you, but still had more questions than answers? Every day, we make a decision to surrender our ways to His will. We are made new in Christ, as we make room in our hearts for our former life to be washed away and sins to be forgiven. We say, "Here I am Lord, send me." We represent Christ's light in dark places and serve where God has called us using our gifts for God's glory. In a world of appealing and competing distractions, following Jesus can be unpopular, lonely, and pull us completely out of our comfort zones. However, God calls us anyway.
With each new "yes" we say to follow Jesus, God is leading, guiding, and strengthening us during each step along the way.
But what does it cost us and what will it take to truly follow Jesus with our whole hearts?
1. Following Jesus Takes Courage
Following Jesus and being a Christian takes incredible courage, for it calls us to stand up for what is right in the face of opposition. It requires for us to follow Jesus to unexpected places, unforeseen assignments, and minister to diverse groups of people. When Jesus called the first disciples Simon Peter and Andrew to follow Jesus, "At once, they left their nets and followed him" (Matthew 4:20). It took courage to leave their jobs as fishermen and follow Jesus to an unknown place. When many others don't stand for righteousness, we must continue to courageously stand up against injustices for the oppressed or marginalized. Living courageously for Jesus also means that we have to be willing to stand alone, and trust that God will provide us with what we need to live with courage.
Courage may require for us to have difficult conversations or break away from the norm and minister to and with unfamiliar and different groups. Despite opposition or discomfort, I invite you to be courageous as you continue to follow Jesus. God is with you as you continue to walk forward with boldness for Him.
2. Following Jesus Takes Commitment
Following Jesus requires an ongoing commitment and daily dedication to staying connected, renewed, and refreshed with our God-given purposes. Oftentimes, when God calls us to serve in a specific ministry or move, we don't always feel like it. During difficult or challenging seasons, it is easy to want to quit or question our purpose. In the moments when we don't feel like it, God calls us to represent Him and be the light of Christ. Our commitment and desire to want to glorify God should supersede our feelings.
As we continue to follow Jesus, and we find our commitment level decreasing, we may need to pause and re-charge. Taking a brief sabbatical or taking some things off your plate is essential to renewing your physical, mental, and emotional health or reducing stress.
Our commitment has to be continually renewed and strengthened by God. When we grow weary or overwhelmed, God desires for us to run to Him to be reminded of what matters most. We should renew our ultimate commitment to God, and know that God will lead us as we follow Him, providing us with everything we need.
3. Following Jesus Takes Trust and Surrender
Following Jesus requires us to trust God with our lives, hearts, and direction. We have to surrender our desire to want to control, know the outcome, and have all the details figured out. When life doesn't go according to plan or how we envisioned, we have to trust that God's plan is best. God's plan is always to prosper and not to harm us (Jeremiah 29:11). Many times, our limited human understanding will leave us frustrated, confused, or questioning God.
However, when we commit to trusting and surrendering to God more, we will begin to have greater peace knowing that God is leading the way. Proverbs 3:5-6 states "Trust in the Lord with all your heart and lean not on your own understanding, acknowledge Him in all your ways and He will direct your path." As you continue to follow Christ, I invite you to trust and surrender to God more. God loves us so much that He will never lead us astray.
4. Following Jesus Takes Faith
Faith is believing in what we do not see. Hebrews 11:1 states, "Now faith is the substance of things hoped for, and the evidence of things unseen." As we follow Jesus, having unwavering faith is believing in God's promises, more than focusing on our immediate circumstances. As we continue to mature in Christ and navigate through different seasons, our faith will be challenged, tested, and matured. Despite our faith being tested, God still desires for us to believe in Him, His Word, and sovereignty. We may experience the manifestation of our faith during our lifetime, and it may be for the next generation.
Many people in the Bible were recipients of the previous generation's faith. Without faith, it is impossible to please God (Hebrews 11:6). If life has knocked you down, I invite and encourage you to ask God to help increase and renew your faith in our loving, consistent, and trustworthy God.
5. Following Jesus Takes A Sense of Humor
Having a sense of humor is important as we continue to follow Jesus. At times, life can be tough and we don't always know what each day will bring. We may feel like we have one day under control and the next day presents a new set of adjustments and challenges. We should practice smiling and laughing more to lighten the mood and relax our spirits. Proverbs 17:22 states "A cheerful heart is good medicine, but a crushed spirit dries up the bones." Following Jesus shouldn't be a laundry list of checked-off boxes, but an open invitation for God to lead, guide and direct us to fulfill God's purposes. Today, I invite you to laugh and enjoy life more because God wants us to live full and abundant lives.
If you are new in Christ or have been following Jesus for several years, I invite you to be encouraged in your walk, renewed in your faith and reminded that God has not forgotten about you. Continue to pray to God for bold courage, consistent commitment, a renewed desire to trust and surrender, unwavering faith, and a sense of humor. As we continue to say yes to Jesus and follow Him, God will equip and empower us to glorify Him more and use our gifts to minister to others. Our "yes" to Jesus will go through different seasons, but one thing will remain the same: God's faithfulness.
Photo Credit: © Pexels/Andrea Piacquadio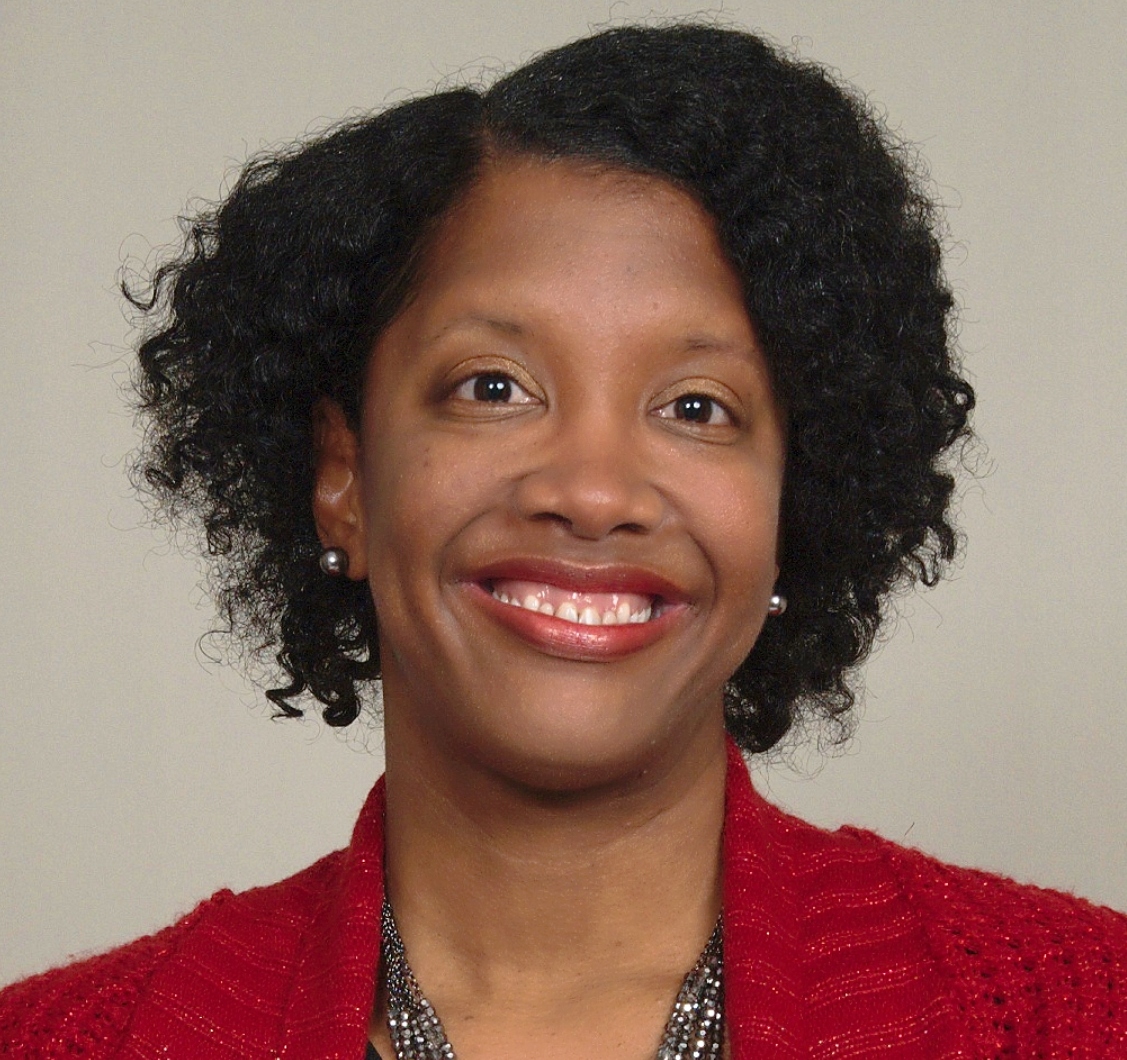 Kirstyn Mayden is a Christian blogger who writes devotionals that empower and equip believers in their everyday lives. She is a wife, Mom, and loves Jesus. She has a Master of Divinity degree from Emory University in Atlanta, GA. For the last 20 years, Kirstyn has served in several ministry capacities. She has a passion to serve with women empowering them to grow and live out their God-given purpose. Currently, she serves alongside her husband in ministry in West Virginia. She is the author of Merciful Moments: A Devotional Journal for Moving Forward with Grace Each Day. Connect with Kirstyn's blog here.
---
Want more interaction with the women of iBelieve? Join our fans, writers, and editors at the iBelieve Facebook group, Together in Faith, for more videos, stories, testimonies, prayers and more. Visit here to join the community!
---
---