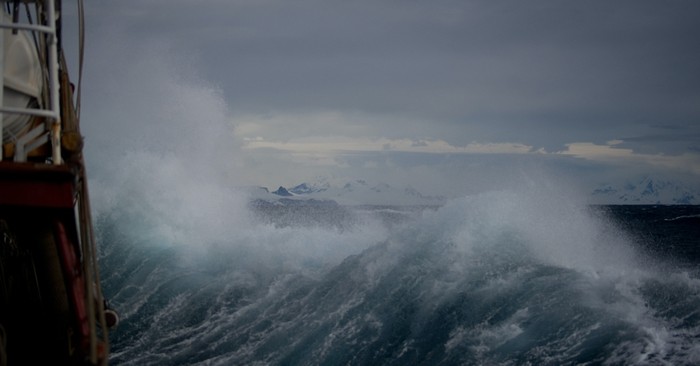 Faith reassures us that while things may seem scary and out of control, our God is still with us and in control.
On our ten-year anniversary, my husband and I had the amazing opportunity to leave our little ladies (they were 4 and 6 at the time) with my parents and take a dream vacation to Hawaii. We did a sightseeing helicopter ride, walked close to a volcano, attended a luau party, and renewed our vows on the beach. It was truly incredible! Okay, I know what you are thinking…that sounds nice and all, but what does this have to do with faith, or even fear for that matter?
Well, on that trip, we decided to do an excursion and take a sunset cruise. Sounds simply romantic, right? We thought so too. It was our last evening, and we wanted one last memorable event, and this seemed absolutely perfect. So, while we were soaking in all the beautiful sights from a different vantage point, and just finished a lovely dinner, we walked out to the veranda to see the gorgeous sunset. As I was reminiscing over the past week and exclaiming how I wasn't ready to go home, my sweet hubby seemed distracted, then a concerned look came across his face. Pretty soon this eerie silence crept over the boat, and as I looked around, everyone seemed restless and puzzled.
Then the captain came over the loudspeaker to tell us that the engine had stopped, and they were concerned we were taking on water. A wave of panic immediately washed over me. I went from joyful to completely fearful in a nanosecond. A few moments later, in a rather calm voice, the captain added that they were in the process of trying to get another boat to come and help. At this point, it was beginning to get dark, and we couldn't even see land.
*Let me just add a side note here: I have a huge fear of drowning and being in open water. Not only that, but I am highly claustrophobic, so I sort of freaked out. Fear came on in a way that caused me to freeze, clouding my judgment. I began running through various scenes of Titanic, which fed my fears, and I just wanted off that boat!
Have you ever had a moment like that where fear gripped your heart and practically crippled you from moving forward? For those of you who tend to gravitate toward fear and easily hit the panic button, let's take a deeper look at both of the concepts and, maybe in the end, find out what it really means to have faith over fear.
Fear Is a Natural Response
Alright my friend, I am going to get a little scientific; hope that's okay with you. But, if we truly want to know what it means to place our faith over fear, we need to understand fear and the physical, emotional, and mental effects that stem from it.
First off, fear is a natural reaction. It is known to be the survival response. While fear comes in many shapes in sizes, the top three generate from the fear of the unknown, the fear of abandonment, and the fear of failure. Of course, there are many little fears that fall into each of these categories, but when we experience fear, it causes a ripple effect. For starters, our brain immediately alerts our nervous system, which then triggers our body to react and kick into hyperdrive, causing the stress hormones (cortisol and adrenaline) to be released. Then our blood pressure and heart rate begin to rise, and instantaneously, the body goes into "fight or flight" mode.
Due to these rapid changes, fear obviously causes our normal response to everyday situations to become flawed and impaired. Decision-making skills are null or void, as our minds become rather foggy and unclear. Some find it hard to physically move while others display anger. Yes, that is a disguise to fear. So, while fear is a common and natural human response, it still comes with some rather nasty negative consequences, so we need to understand how to cope with it and manage it in a healthy way.
Fear Is Good… and Bad!
Alright, if fear is a natural human response, it may beg to question, is fear a bad thing? Worse yet, is it sinful? We must understand that the Bible points out two types of fear. The first type of fear is that of "fearing" the Lord. This comes with acknowledging Who God is and posturing our hearts in proper respect, reverence, and devotion to His authority and power. It is standing in awe of our God's majestic ways (Psalm 33:8), trusting Him with our whole heart (Psalm 40:3), and knowing that He is the giver of this life (Proverbs 14:27). This fear is encouraged as it is the beginning of wisdom, proving that our God is righteous and will conquer and defeat all evil (Luke 1:37, Deuteronomy 20:4, 2 Thessalonians 3:3).
The second fear mentioned in the Bible is, unfortunately, one that can bend us toward sin. 2 Timothy 1:7 mentions that we are to not have a "spirit of fear," and that timidity does not come from God. The truth is that God has given us (as His faithful children) the spirit of power, love, and self-discipline. That means we are to rely on the power of God, lean into His love, and practice restraint when it comes to fearful situations, trusting that God is in control. In other words, when we do not exhibit self-control and seek God's love and power, fear will no doubt, conquer us.
Faith Is Stronger Than Fear
Friend, let me be very clear here. God does not expect perfection; He wants surrender. He is not asking us to be completely unaware of the current dangers of this world or be a Pollyanna and pretend that nothing bad or scary ever happens. We must understand that fear is a part of this life, but it's our choice in how we react to it that matters!
Whether fear derives from trauma, sadness, regret, a natural response to a situation that could bring harm, or something that stokes us to go down a rabbit hole of mind-blowing concerns, we must trust God! We can easily open our hearts in prayer, asking for Him to show us where we need to surrender and know that no matter what happens, He is in control. And, something that may bring comfort is this: supposedly, 95% of the stuff we are fearful of never even happens, or at least not to the degree in which we conjure it up in our minds. Phew! Because our minds sure can tend to think the worst, right?
But, regardless of how bad things get, or how fear may sneak in, the truth is that our faith is stronger. We must know that our God is so much greater than any fear we will ever face. God warns us 365 times throughout His Word (basically a warning for each day of the year) not to be afraid. Furthermore, we are called to be strong because we have the spirit of power, love, and discipline that comes from the Holy Spirit (2 Timothy 1:7). We are told that the Lord will fight our fears and battles (Deuteronomy 3:22), that we must have confidence that the Lord is our Helper in times of fear (Hebrews 13:6), and that God takes our hand and leads us through dark and fearful times (Isaiah 31:13).
Cultivating Faith Over Fear
So, how can we put our faith into action and truly place it over our fear? Here are ten simple ways to choose faith over fear:
1. Read His Word out loud.
2. Pray and ask God to give you strength, power, and a spirit of courage.
3. Surround yourself with friends who will hold you accountable to seek truth over fear.
4. Create boundaries against things that draw you away from God.
5. Guard your heart and mind by being intentional about what you watch and listen to.
6. Get out of your comfort zone and try something new by letting God lead you in a new adventure with confidence.
7. Seek a peaceful place to soak in His goodness and let Him calm your soul.
8. Memorize verses on fear that you can recite often.
9. Journal or write down your fears and then crumble them up and throw them away (or burn them) as a physical reminder that you don't want them to hang around anymore.
10. Be patient and realize that your human nature will naturally want to bend to fear, so be sensitive to the voice and presence of God and seek Him daily with a soft heart.
Going back to the "not-so-romantic cruise" story from the beginning. Obviously, we made it back to shore. But, what happened exactly? Well, we were fortunate enough to have a passenger on board who was a mechanic and was able to get the engine running again. Praise God! We managed to get close enough to see the glow of lights from the rescue boat, and they took us back the rest of the way safely. I don't really know what happened to that other boat, but I am so thankful that God was with us. Even though I quickly bent to fear, God remained so faithful.
I tell you this story because so often we are just like a lost passenger on a sinking ship when it comes to fear. Instead of reaching for our life preserver found in our God, we allow fear to take us down, and before we know it, we are drowning in a turbulent sea of messy lies. But faith takes all that and wraps us in a comforting blanket of peace. Faith reassures us that while things may seem scary and out of control, our God is still with us and in control.
"So do not fear, for I am with you; do not be dismayed, for I am your God. I will strengthen you and help you; I will uphold you with my righteous right hand." Isaiah 41:10
Photo Credit: ©Unsplash/Torsten Dederichs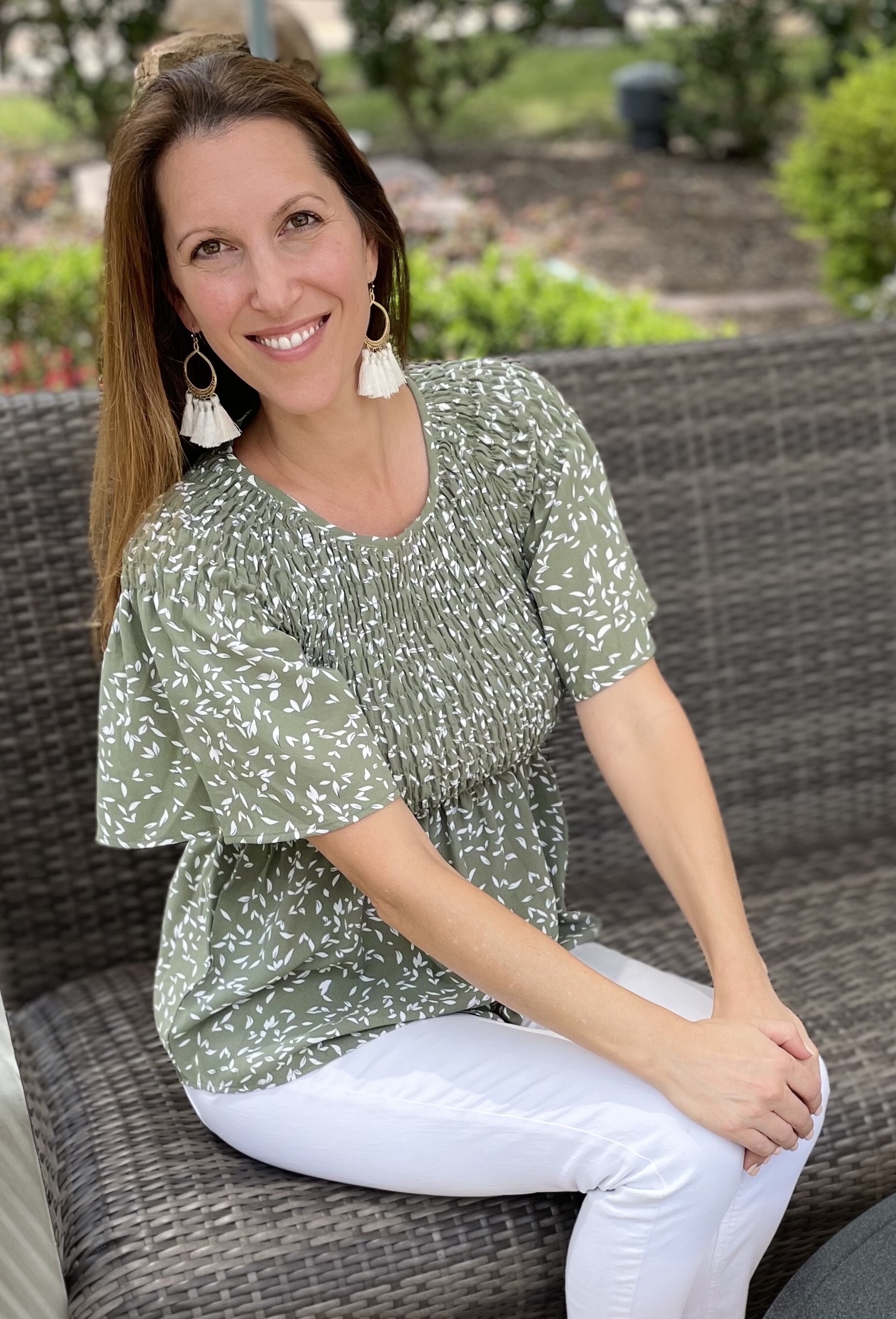 Alicia Searl is a devotional author, blogger, and speaker that is passionate about pouring out her heart and pointing ladies of all ages back to Jesus. She has an education background and master's in literacy. Her favorite people call her Mom, which is why much of her time is spent cheering them on at a softball game or dance class. She is married to her heartthrob (a tall, spiky-haired blond) who can whip up a mean latte. She sips that goodness while writing her heart on a page while her puppy licks her feet. Visit her website at aliciasearl.com and connect with her on Instagram and Facebook.
---
---