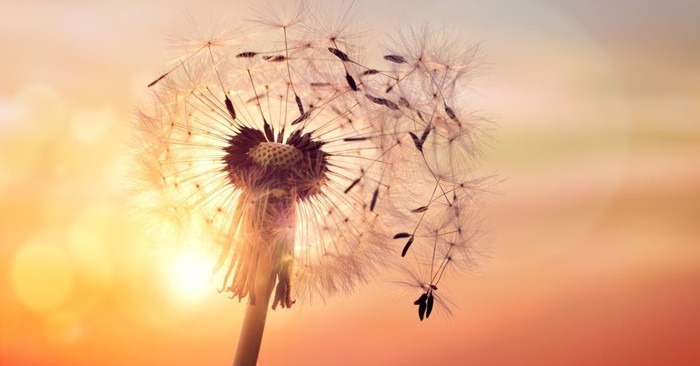 We long for wonder. There is a mystery to this vast universe that is beyond what we can explain, and we were made to revel in that. This mystery is more majestic and terrifying than anything that can be bound by our thoughts, yet it feels intimate. So intimate that many have heard this knowable unknown calling to their hearts and souls—and what a joy it is when blinded eyes begin to see that the longing was always there to lead them to the Almighty God.
However, over time Christians are tempted to forget the awe and wonder first ignited by their faith.
For many, it is not an obvious temptation but a slow progression. It begins in the heart: worship becomes a little easier to critique, sermons are often scrutinized, and the joy of sharing the hope we have in Christ Jesus becomes more chore than celebration.
The enemy of our souls will be patient and attack us stealthily, stealing our wonder and our witness.
If our wonder is gone, we should feel soulfully unsettled. We must act. We miss too much of God if we are lacking the awe and wonder that comes from knowing who he truly is; but how do we find it again? The following are some great places to start.
Photo Credit: GettyImages/BrianAJackson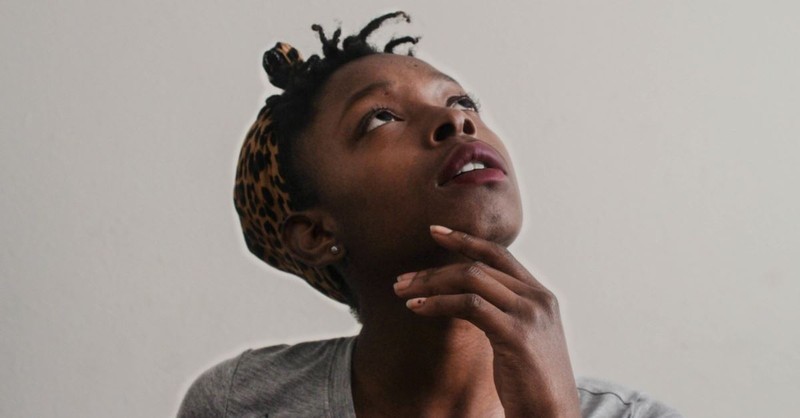 1. Humble Yourself
The first step toward wonder is a simple one. The higher the opinion you have of yourself, the less you will recognize the greatness of God. When we live our lives like John the Baptist, we understand "He [Jesus] must become greater; I must become less" (John 3:30).
So we take our eyes off ourselves and place them on Jesus. We also become more aware of what separates us from him the more we get to know him. But where we see our failure, we also see his forgiveness and begin to experience freedom. When we submit our will to the one who created us, we begin to see the never-ending splendor of God's glory.
Photo Credit: Pixabay/Free-Photos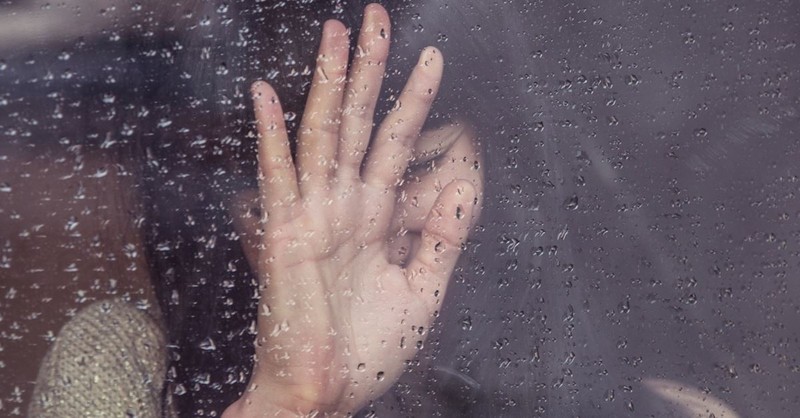 2. Let Things Get Messy
Wonder and vulnerability go hand in hand as we open ourselves up to seeing God move. The storms of life can tempt us to numb the depth of struggle we feel, but doing so makes life seem less real—less awesome. When we try to harden our hearts to present a false stability, we forget to seek healing for our pain.
Like Alia Joy says in Glorious Weakness, "So often when we are hurting in church, we put our masks back on and pretend everything is fine because we think our testimony is supposed to be our faithfulness. But our testimony is only ever how God is faithful to us, not the other way around."
We were not saved to pretend we are perfect but redeemed by the righteous one for his glory. The great news is that Jesus saw us as worth saving. When we bring all of who we are to him and his purposes, we see deliverance reach into our darkest places. He is faithful to meet, comfort, and heal us in the midst of the mess, and that should lead us to awe.
Photo Credit: Pixabay/Free-Photos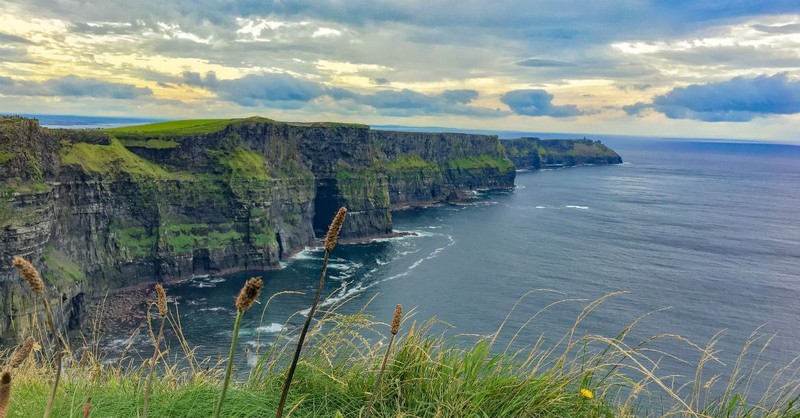 3. Witness Nature's Declaration
The more entertainment there is at our fingertips, the easier it is to stay indoors. Stepping outside summons wonder, because the creativity, color, and power that exist in creation forces us to see outside of ourselves.
When we gaze out into the heights of the sky and the depths of the oceans we sense how much is vastly out of our reach, our control, and our understanding. We try to allow our troubles to be whisked away by these grand aspects of creation, and the longer we look at how they declare the glory of God, the more tension begins to release. There is freedom in knowing we are not the center of the universe.
Job 12:7-10 lets us into the mind of a man mired in sorrow but still filled with wonder: "But ask the animals, and they will teach you, or the birds in the sky, and they will tell you; or speak to the earth, and it will teach you, or let the fish in the sea inform you. Which of all these does not know that the hand of the LORD has done this? In his hand is the life of every creature and the breath of all mankind."
Photo Credit: unsplash/leighton-smith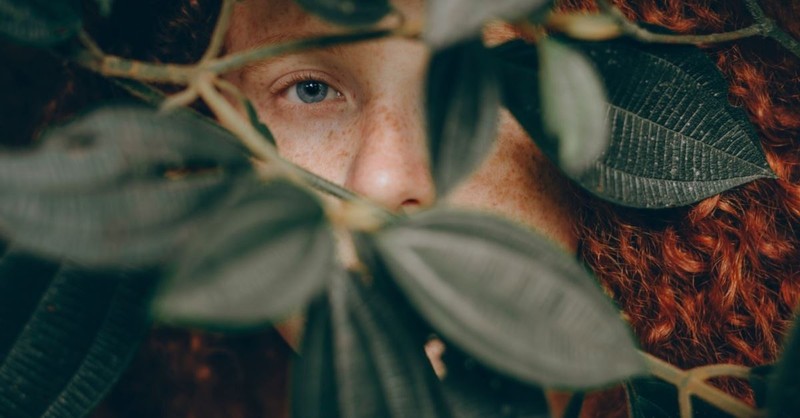 4. Bring Your Questions and Your Doubts
Tell God what you have been afraid to tell him. Tell him your doubts, fears, and the questions that linger. Ask him for help, ask him to comfort, and ask him to teach. Do not try and hide because it obscures your view of God.
When we try to make it so he can't see us, it is only we who lose sight of him.
"Nothing in all creation is hidden from God's sight. Everything is uncovered and laid bare before the eyes of him to whom we must give account." (Hebrews 4:13)
We will have questions; doubt will try to take hold. And if we refuse to let Scripture take us back to truth—if we begin to withdraw from the local church out of fear that they will see our struggle or that our questions will spread, we will only become more discouraged.
Jesus never feared the questions others posed. He was patient with Thomas, the woman at the well, and the father who cried out, "I do believe; help me overcome my unbelief'" (Mark 9:24). He will also be patient with you.
Photo Credit: Pexels/Rafael-Barros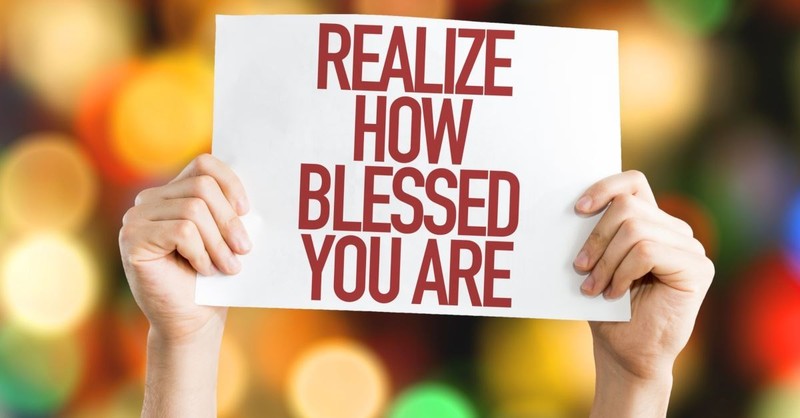 5. Cultivate Gratitude
Gratitude is hard to come by when screens are constantly offering false versions of satisfaction, purpose, and joy. When our minds constantly receive useless input or spin around what we do not have instead of offering thankfulness for what we do, dissatisfaction reigns.
Discontentment is a quick and brutal thief of wonder because it drags us away from acknowledging the blessings that surround us. Even when the blessings are hard to spot, they are there. Salvation, eternal life, a place in the family of God, and the Spirit of God are all given to every believer and cannot be taken by circumstances or trials.
"Therefore, since we are receiving a kingdom that cannot be shaken, let us be thankful, and so worship God acceptably with reverence and awe." (Hebrews 12:28).
Photo Credit: GettyImages/gustavofrazao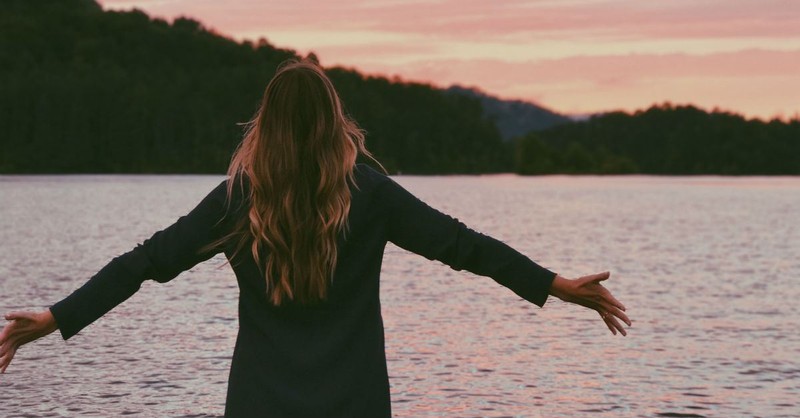 6. Dream Kingdom Dreams
We too often limit God with our own imagination in our prayers, our lives, and our hopes for the future. God cares about the desires of our hearts, and even our smallest dreams are seen by him. But self-focused dreams are often insufficient to act as a catalyst for lasting wonder.
In contrast, kingdom dreams seek to reach past this temporary life and into the eternal. Dreams of seeing the good news preached, broken hearts bound up, and captives set free should inspire our goals and hopes for our life. When we seek these things, we are given the divine privilege of watching God at work.
We should take the time to answer the questions Michael Yaconelli asks in Dangerous Wonder, "Shouldn't Christians be known by the fire in their souls, the wide-eyed gratitude in their faces, the twinkle in their eyes, and a holy mischief in their demeanors? Shouldn't Christianity be considered dangerous--unpredictable, threatening to the status quo, living outside the lines, uncontrollable, fearless, wild, beyond categorization or definition? Shouldn't those who call themselves Christians be filled with awe, astonishment, and amazement?"
As we seek to marvel and stand in awe of our Savior, may our thoughts forever dwell on the truths of Ephesians 3:20-21: "Now to him who is able to do immeasurably more than all we ask or imagine, according to his power that is at work within us, to him be glory in the church and in Christ Jesus throughout all generations, for ever and ever! Amen."
---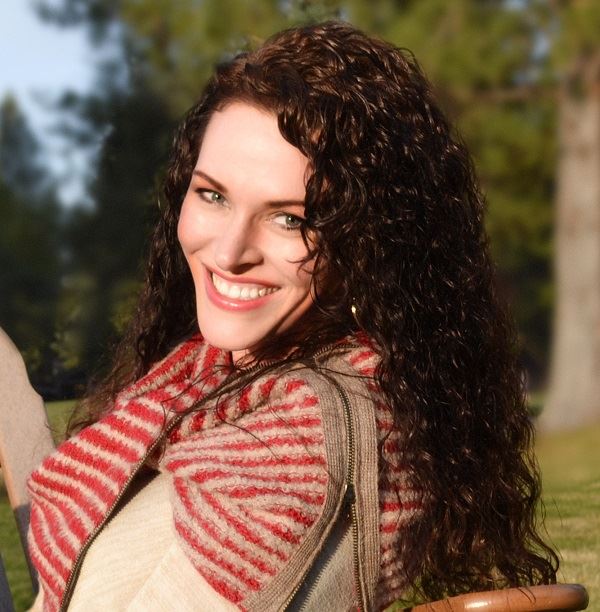 Chara Donahue is a co-author of the Bible study 1, 2 & 3 John: Experiencing Transformation and is working on her next book. She enjoys serving as a biblical counselor, speaking to women, and savoring coffee when her four kids are out playing with dad. She holds an MSEd from Corban University, is passionate about seeing people set free through God's truths, and is the founder and editor of Anchored Voices. Get in touch with her on Facebook or Twitter.
Photo Credit: unsplash
Originally published Monday, 13 May 2019.
---
---