8 Ways the Bible Teaches Us to Develop Patience
Patience is a fruit of the Spirit that comes as we learn to yield to the Holy Spirit. Developing and growing in patience is a process that cultivates and shapes our character, taking us from our human nature, into our heavenly nature and into the likeness of Christ.
Here are 8 ways the Bible teaches us to develop and grow our patience: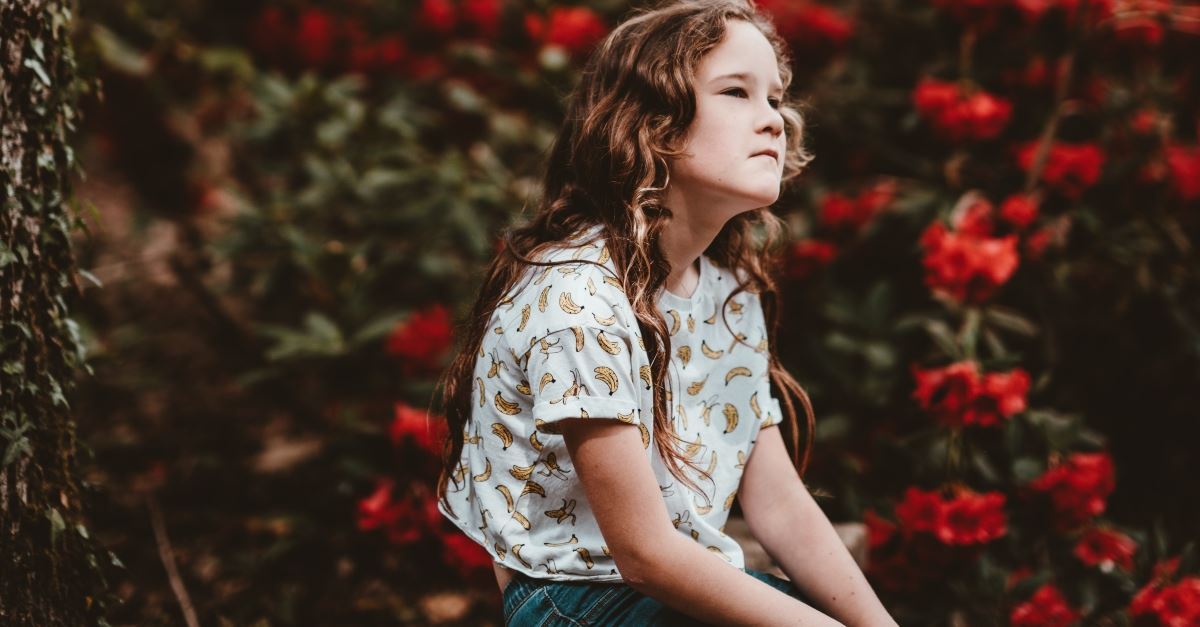 Patience is a fruit of the Spirit that comes as we learn to yield to the Holy Spirit. Developing and growing in patience is a process that cultivates and shapes our character, taking us from our human nature, into our heavenly nature and into the likeness of Christ.
But did you know that we can learn to develop and grow our level of patience? The process of learning patience is truly within the journey.
I am in the process of learning to have this kind of patience, and do you know how the Lord is teaching me specifically? He's showing me that I can trust Him. He's showing me that He's got me, that my life is in His perfectly capable hands. I am learning to realize the true reality of Jeremiah 29:11:
"For I know the plans I have for you…"
He truly does, and when we can come to the revelation of this realization, we can truly "let go" and have unexplainable patience and peace as we wait upon Him, as we trust in His sovereignty and in His timing. We are then able to practice patience with heavenly expectation.
So how do we develop and grow into a deeper level of patience?
Here are 8 ways the Bible teaches us to develop and grow our patience:
1. Yielding to the Holy Spirit
Patience requires power – Holy Spirit power. The Holy Spirit inside of us gives us the ability to practice patience, and to grow our capacity for patience.
"But the Holy Spirit produces this kind of fruit in our lives: love, joy, peace, patience, kindness, goodness, faithfulness, gentleness, and self-control. There is no law against these things!" (Galatians 5:22-23 NLT)
As we grow in the Spirit, and as we learn to yield to the Holy Spirit, we begin to gain the capacity for patience, and we become more like Jesus.
2. Longsuffering with a Heart of Thanksgiving
In the midst of trials and challenges, we can choose to strengthen and encourage ourselves in the Lord, or we can choose to complain and risk hardening our hearts. Maintaining a heart of thanksgiving in the mist of longsuffering is an opportunity to for the Lord to do a "perfecting work" of patience in us. As we spend time in His presence, we grow in patience.
"And then as your endurance grows even stronger it will release perfection into every part of your being until there is nothing missing and nothing lacking." (James 1:4 TPT)
"Through whom we have gained access by faith into this grace in which we now stand. And we boast in the hope of the glory of God. Not only so, but we also glory in our sufferings, because we know that suffering produces perseverance; perseverance, character; and character, hope." (Romans 5:2–4 NIV)
Job did not lose his faith in his time of suffering. God restored Job in the end. "For I know that my redeemer lives and at last he will stand upon the earth" (Job 19:25 ESV). As we obediently maintain a heart of thanksgiving, we will be able to keep the faith and even rejoice while enduring longsuffering.
3. Enduring Uncomfortable Circumstances by Depending on His Strength
Sometimes our Heavenly Father will nudge us out of our comfort zone, but He always does it with our best in mind. It is through these uncomfortable circumstances and situations that the Lord can teach us to depend on His strength to help us endure. Patience has as lot to do with learning to trust God through such difficult or uncomfortable circumstances. Through everything, keep your mind on Him.
"You keep him in perfect peace whose mind is stayed on you, because he trusts in you." (Isaiah 26:3 ESV)
4. Times of Waiting Expectantly
It's amazing to me how God uses time, and yet He, Himself is not bound by it. He uses time for a purpose. When we practice hope in times of waiting, we are developing patience, and we are cultivating our character, growing in dependence on God, and growing into the likeness of Jesus.
"So because our hope is set on what is yet to be seen, we patiently keep on waiting for its fulfillment." (Romans 8:25 TPT)
Waiting with a hopeful and expectant heart produces opportunity for the Lord to move in a powerful way.
5. The Example of Jesus
We can see the perfect example of patience as we observe the way Jesus treated His disciples.
"Jesus answered: "Don't you know me, Philip, even after I have been among you such a long time? Anyone who has seen me has seen the Father. How can you say, 'Show us the Father'?" (John 14:9 NIV)
We can see His loving example of patience in the way He endured the cross for us. Aren't you so thankful for His loving patience, that He would endure the cross for us?
"But for that very reason I was shown mercy so that in me, the worst of sinners, Christ Jesus might display his immense patience as an example for those who would believe in him and receive eternal life." (1 Timothy 1:16 NIV)
6. Be Still and Remember His Loving Faithfulness
"Be still before the Lord and wait patiently for him; do not fret when people succeed in their ways when they carry out their wicked schemes." (Psalm 37:7 NIV)
"The Lord will fight for you; you need only to be still." (Exodus 14:14 NIV)
As we learn to "be still" before the Lord, He will fill us with the patience and the peace that we need to face whatever circumstance is before us. Patience is learning to accept the things we cannot change as we lay them down at the foot of the cross, placing our trust in our Heavenly Father. We can trust that He has good things in store for those who place their love and trust in Him.
"And we know that for those who love God all things work together for good, for those who are called according to his purpose." (Romans 8:28 ESV)
7. The Joy of Running into Jesus
The time of process we endure with the Lord is rich – it is in this place of painful process that we get to experience Him in an incredible way. As we discover ourselves running right into Jesus during times of waiting, we find that the processes of life are all worth it.
"The LORD is good to those who wait for him, to the soul who seeks him." (Lamentations 3:25 ESV)
"And the LORD passed by before him, and proclaimed, The LORD, The LORD God, merciful and gracious, longsuffering, and abundant in goodness and truth," (Exodus 34:6 KJV)
8. God's Loving Example of Patience
Our Heavenly Father is patient with us because He loves us.His love is patient. His nature is patience. As we encounter and experience God's incredible patience with us, we are changed because of the encounter with His love.
"The Lord is not slack concerning his promise, as some men count slackness; but is longsuffering to us-ward, not willing that any should perish, but that all should come to repentance." (2 Peter 3:9 KJV)
"What if God, desiring to show his wrath and to make known his power, has endured with much patiencevessels of wrath prepared for destruction, in order to make known the riches of his glory for vessels of mercy, which he has prepared beforehand for glory—" (Romans 9:22-23 ESV)
God patiently gives us opportunity for repentance. "Don't you see how wonderfully kind, tolerant, and patient God is with you? Does this mean nothing to you? Can't you see that his kindness is intended to turn you from your sin?" (Romans 2:4 NLT)
"Know this, my beloved brothers: let every person be quick to hear, slow to speak, slow to anger" (James 1:19 ESV)
By practicing patience through the power of the Holy Spirit, we learn to follow His example of grace towards us and reflect that grace and patience toward others.
Father, thank You for being patient with me! Transform me with Your love and with Your Spirit, that I may grow in capacity for patience. I yield to You, Holy Spirit. Help me to handle any situation that comes my way with grace and patience, kindness and graciousness. Help me to remember that patience comes from a loving heart, and that You have been so patient with me because of Your love for me. Help me to grow in capacity so that I can love patiently, and patiently love. Thank you, Lord!
In Jesus Name,
Amen.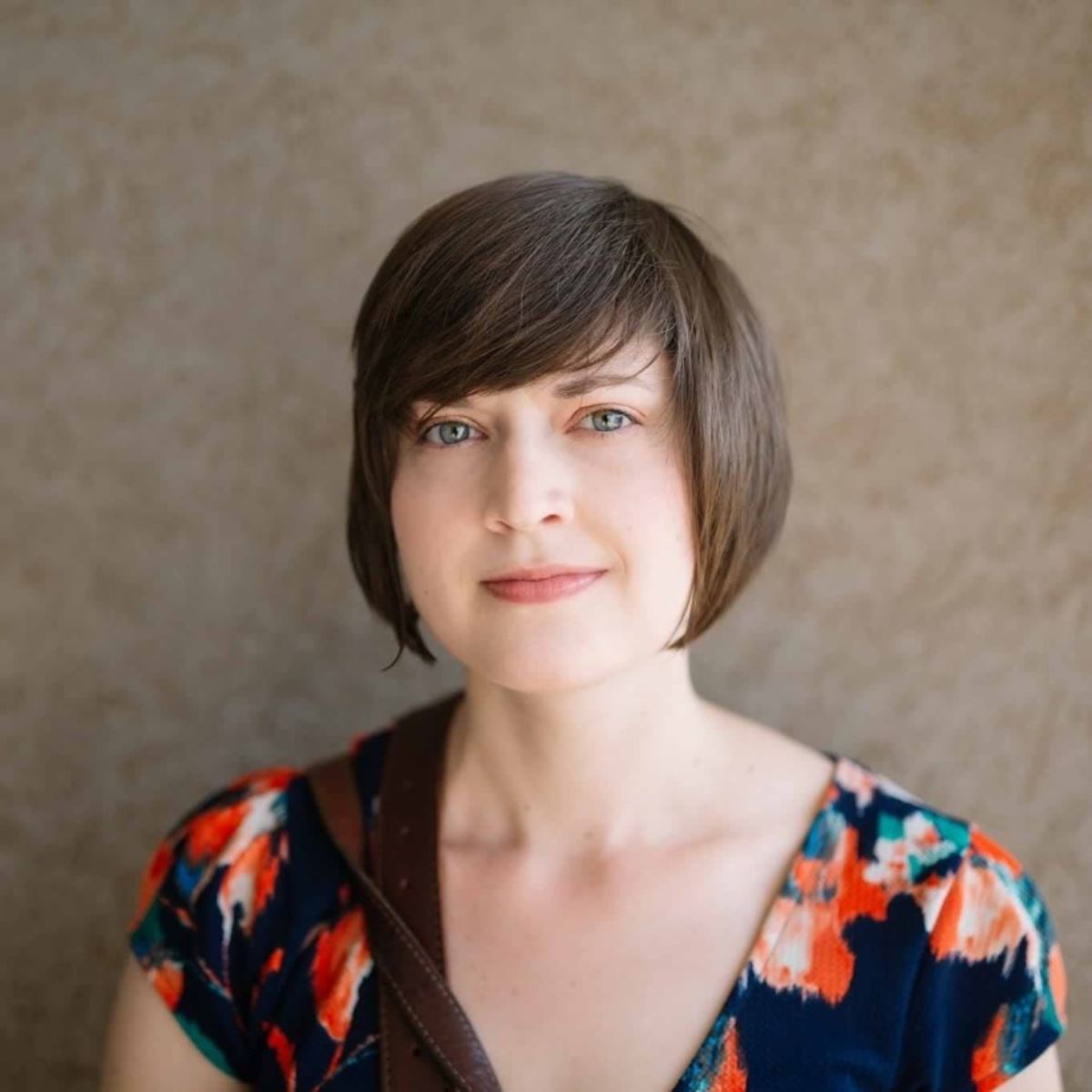 Heather Barr is a simple country girl living in North Carolina alongside her husband, Jason. They have two Blue Heeler pups, two cats, and eight chickens. Heather enjoys photography, spending time in the garden, and curling up with a good book. Heather loves writing about her journey into the Father's heart, as she faces her fears, discovers who she is in Christ, and learns how to live life in the Secret Place of His presence. You can follow her daily journal at Life in the Secret Place, and connect with her on Instagram and Facebook.
Photo Credit: Unsplash/Annie Spratt
Comments