God won't let our faith fail.
I know. The statement sounds almost counterintuitive, right? Our Creator made us with free will and the ability to make our own decisions, so we have a choice whether or not to exercise our faith. We see this premise in the garden, when the serpent deceives Eve and she decides to believe his word over God's.
And yet, the more we get to know Him, the more we see Him saving us from the worst version of ourselves. We see Him chasing after the sheep who's gone astray, leaving the ninety-nine in search of the one.
Last week, several friends and I shared how we battled heavy discouragement in multiple areas of our lives. When one friend asked for prayer requests, a few of us were slow to respond because we got lost in a thick fog of weariness and ambiguity over God's direction. Some, like myself, thought He was asking us to take a specific step of faith, but the results were not what we'd anticipated. Instead of an open path, we hit a wall, and our only choice was to wait.
"Where's this all going?" one person asked.
I thought about how many times I'd asked the same question. I remembered seasons where I wanted a road map charting the way I should go, with each possible detour indicated in clear text. But life doesn't often work out this way, does it?
We long for clarity, but God wants confidence. Confidence He'll lead us and move on our behalf, even when all we see are roadblocks and obstacles to overcome.
What happens when our trust falters? When we lose our footing, and sometimes even question whether God hears and sees us?
If we look at Scripture, we see the answer repeated throughout. We may give up on God, but He never gives up on us. Here are 3 ways God fights for our faith and doesn't let it die.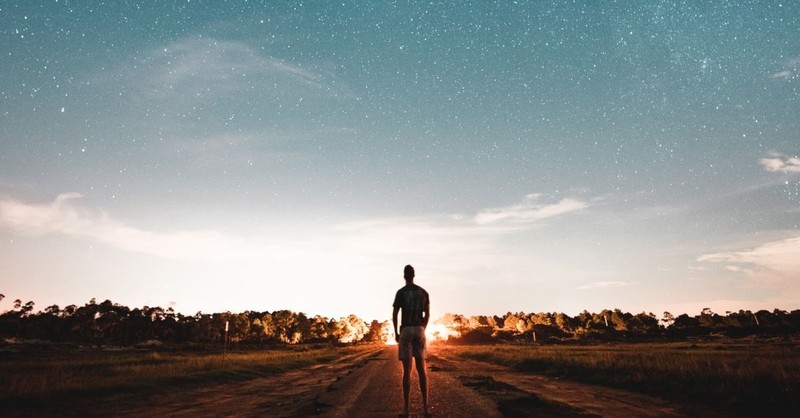 1. He prays for us.
One of the boldest, most vigilant disciples we see in the gospels is Peter. He tells Jesus he will die for him. When soldiers led by Judas come to take Jesus away and eventually kill him, Peter cuts off one person's ear. This fierce loyalty is something Jesus even has to rebuke him for at one point (Matthew 16:23). And yet, during his darkest hour he loses his courage. He fails Jesus and denies he even knows him.
But this turn was no surprise to Jesus, who knew it was going to happen. This is why he says, "But I have prayed for you, Simon, that your faith may not fail. And when you have turned back, strengthen your brothers" (Luke 22:32 NIV).
Notice he doesn't say, "If you turn back." He says, "When you turn back." Jesus knew that although Simon Peter would fail him in his current life, he would be restored after the resurrection. He would be given a new name, which meant, "The Rock," and on that rock he would build his church. And as Peter, he would go on to change lives for eternity and give his own life for the sake of the gospel.
Peter went from fearful to fearless, and his transformation is a beautiful example of what is possible for us as followers of Jesus. Because even though Jesus left this earth to sit at the right hand of the Father, he sent a Counselor, Helper and Friend to take his place: The Holy Spirit. And in the same way Jesus prayed for Peter, the Holy Spirit intercedes for us.
"In the same way, the Spirit helps us in our weakness. We do not know what we ought to pray for, but the Spirit himself intercedes for us through wordless groans." (Romans 8:26 NIV)
Photo Credit: Unsplash/Rhand McCoy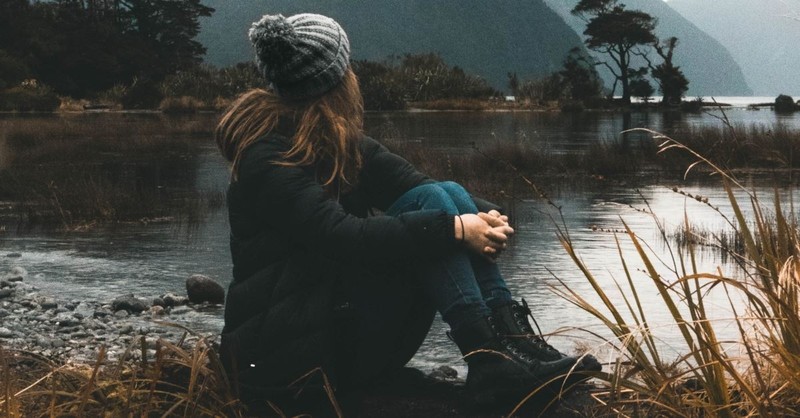 2. He is faithful, even when we're not.
When we fail, it's easy to think God is disappointed in us or doesn't want to hear from us. We tend to project human characteristics onto a holy, perfect God. Although we're created in God's image, our thoughts are still marred by sin. Our expectations and point of view in this lifetime will mislead us at times, because we live in a fallen world. While the Holy Spirit will guide us and transform us, giving us glimpses of what's to come, we will not behold God in his fullness until we leave this earth.
Often, our inability to see what's ahead causes fear and discouragement. We live in a culture that idolizes certainty and results. All a person needs to do is peruse the self-help section of a bookstore to see this. Want to fast track your career, weight loss plan or retirement? Follow steps A, B and C.
While our world idolizes certainty, God values belief in his sovereignty.
When he called Moses, he didn't give him a GPS or present him with a screenshot of the Promised Land. He said, "Go from your country, your people and your father's household to the land I will show you" (Genesis 12:1 NIV).
And you know what? Moses messed up, questioned God multiple times, and had someone else do what God called him to do before he stepped up and did it himself (Exodus 4:16). But where Moses saw a flawed person with no speaking ability, God saw a leader. Where Moses saw obstacles, God saw a sea parted and a nation taking hold of what was theirs. Even when Moses failed, God did not.
"if we are faithless, he remains faithful—
for he cannot deny himself." (1 Timothy 2:13 NIV)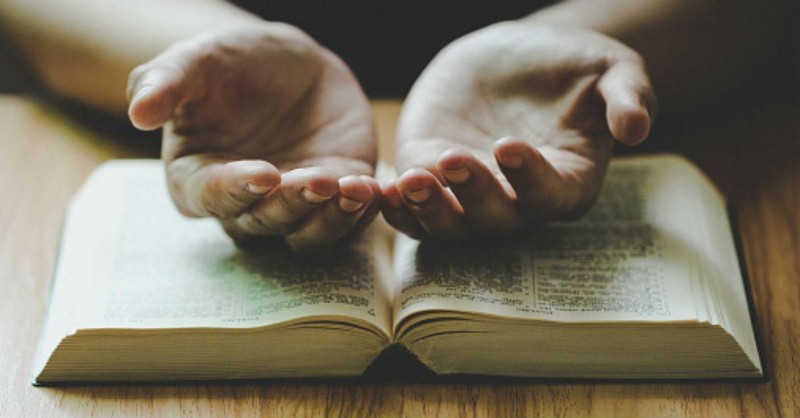 3. He reminds us of the truth.
The enemy would like us to believe the truth changes over time. Sometimes we base the truth on our feelings, circumstances or even whether we've had enough sleep. But when we slip and are tempted to believe lies, the Holy Spirit is there to remind us what's unchanging, constant, and true. Although our emotions may tell us God is absent from our struggle or he's turned away, the one Jesus described as our Advocate never leaves. He battles for us when we're weary. He brings God's word to our memory when we need it most.
When Jesus left this earth to be with the Father, he gave his disciples clear instruction to wait for the arrival of the Holy Spirit before ministering to others.
"I am going to send you what my Father has promised; but stay in the city until you have been clothed with power from on high." (Luke 24:49 NIV)
The Savior knew it would be impossible for them to endure the extreme tests their faith would face without a Helper. They would need someone to remind them of Jesus' teachings when they were threatened, imprisoned, and ridiculed. On their own, the weight of oppression would have been too great, but with the Spirit's help, anything was possible.
Many times, we succumb to lies because we don't ask for the Spirit's help. We believe we can handle a situation on our own, and when we realize we can't, it's often after chaos has wreaked havoc on our lives. The good news is that it's never too late to ask for counsel from the God who speaks through the Spirit. His wisdom and grace are there to guide us. But we have to seek him first. He will not force his way into our lives.
Are you in a place where you believe your faith has failed? No matter how many times you've stumbled, a tiny seed can still thrive, if it's given the right sustenance. Come into God's presence and give it the nourishment it needs to flourish today. He is fighting for your faith, even when it seems small. He wants to see it grow into a beautiful oak of righteousness, unmoved by the changing winds of the world.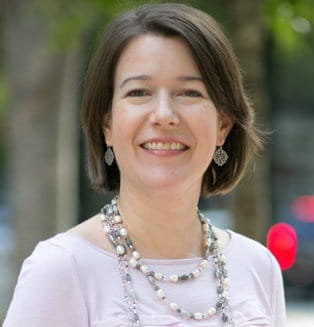 Abby McDonald is a blogger, speaker, wife and mom whose work has been featured on Proverbs 31 Ministries, (in)Courage, For Every Mom, and more. Her passion is to empower women to grow in faith and hope, even when life is messy. She earned a Bachelor's Degree in English from the University of South Carolina, and loves to teach about writing at conferences each year. Abby lives with her husband and three children in western Maryland. You can connect with her at abbymcdonald.organd on Facebook. 
Photo Credit: Thinkstock 
Originally published Thursday, 23 May 2019.
---
---