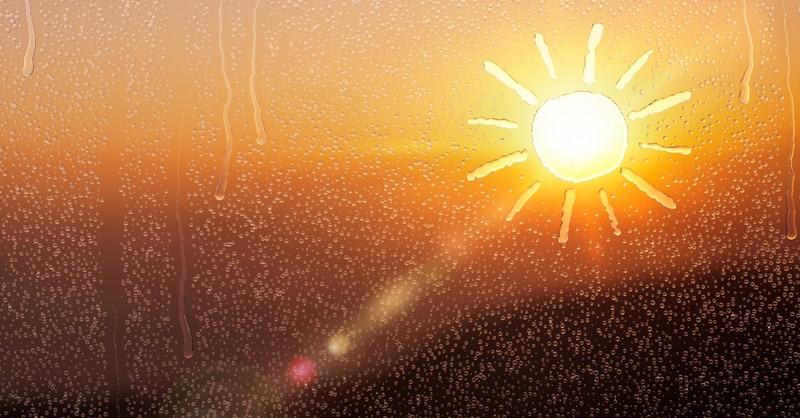 25 Verses about God's Astonishing Goodness
Tamela Turbeville

iBelieve Contributor
Here are 25 verses that describe God's goodness, praise His goodness, and Scripture that shows how He pours out His goodness in our lives.
Need some powerful Bible verses about goodness? We've compiled some below.
When the rich man in Mark 10 called Jesus a "good teacher," Jesus asked him why? Did the rich young ruler recognize Jesus as the Messiah or Immanuel? Possibly, but more likely, the man recognized His character.
"Why do you call me good?" (Mark 10:18a NIV) By calling Jesus good and without knowing, the rich man acknowledged not only His character but Jesus' divine nature. Jesus is God among us. As Jesus admonished, "No one is good—except God alone" (Mark 10:18b).
What is goodness? Goodness is love in action and is perfected in God's giving and forgiving nature. Through His mercy, compassion and provision, God shows his goodness.
God is not sometimes good. He is wholly and infinitely good, always. When tough circumstances arise, God's goodness gives comfort. When our needs are beyond our resources, God's goodness provides. When sin threatens our relationship with God, because He is good, His forgiveness rescues and restores. The ultimate act of His goodness is Jesus. "But God demonstrates his own love for us in this: While we were still sinners, Christ died for us" (Romans 5:8).
God's goodness does not come from His doing good, but because He himself is good. Goodness is His character and nature. A.W. Tozer wrote, "The goodness of God is infinitely more wonderful than we will ever be able to comprehend."
As His children, on the other hand, we bear goodness only through God. On our own, we cannot be truly good. With the help of the Holy Spirit, we develop goodness and other spiritual fruit that includes love, joy, peace, patience, and kindness, along with faithfulness, gentleness, and self-control (Galatians 5:22-23).
Even in a tumultuous world filled with pain and despair, God is good. David, who feared Saul would kill him, wrote often with praise about God's goodness, protection, and provision. In Scripture, God goodness is described as a rock and refuge. His goodness is compassionate and never fails. Every good thing is given by God and our response is always gratitude and praise.
Here are 25 verses Bible verses about goodness, praise God's goodness, and Scripture that shows how He pours out His goodness into our lives.
Photo Credit: © Getty Images/phive2015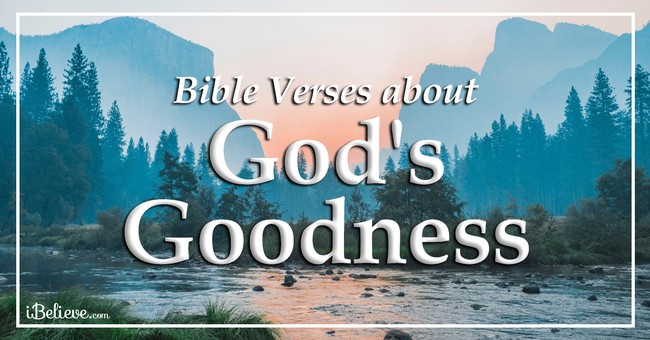 God's Goodness Is Infinite and Filled with Love
You prepare a table before me in the presence of my enemies. You anoint my head with oil; my cup overflows. Surely your goodness and love will follow me all the days of my life, and I will dwell in the house of the Lord forever. (Psalm 23:5-6)
The Lord is upright; He is my rock, and there is no unrighteousness in Him. (Psalm 92:15)
The Lord is good, a refuge in times of trouble. He cares for those who trust in him. (Nahum 1:7)
You gave your good Spirit to instruct them. You did not withhold your manna from their mouths, and you gave them water for their thirst. For forty years you sustained them in the wilderness; they lacked nothing, their clothes did not wear out nor did their feet become swollen. (Nehemiah 9:20-21)
Oh, how great is Your goodness, which You have laid up for those who fear You, which You have prepared for those who trust in You in the presence of the sons of men! You shall hide them in the secret place of Your presence from the plots of man; You shall keep them secretly in a pavilion from the strife of tongues. (Psalm 31:19-20)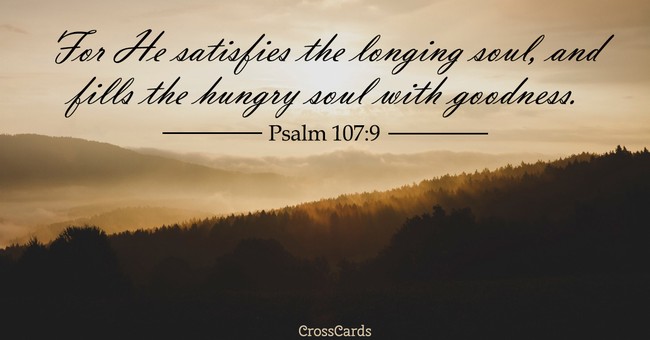 Oh, that men would give thanks to the Lord for His goodness, and for His wonderful works to the children of men! For He satisfies the longing soul, and fills the hungry soul with goodness. (Psalm 107:8-9)
But you, Sovereign Lord, help me for your name's sake; out of the goodness of your love, deliver me. (Psalm 109: 21)
For I know the plans I have for you," declares the Lord, "plans to prosper you and not to harm you, plans to give you hope and a future. Then you will call on me and come and pray to me, and I will listen to you. You will seek me and find me when you seek me with all your heart. (Jeremiah 29:11-13)
For everything God created is good, and nothing is to be rejected if it is received with thanksgiving, because it is consecrated by the word of God and prayer. (1 Timothy 4:4-5)
The Only Response to His Goodness Is Praise
How great is the goodness you have stored up for those who fear you. You lavish it on those who come to you for protection, blessing them before the watching world. (Psalm 31:19)
Oh, taste and see that the Lord is good; blessed is the man who trusts in Him! (Psalm 34:8)
When we were overwhelmed by sins, you forgave our transgressions. Blessed are those you choose and bring near to live in your courts! We are filled with the good things of your house, of your holy temple. (Psalm 65:3-4)
Be thankful to Him, and bless His name. For the Lord is good; His mercy is everlasting. (Psalm 100:4-5)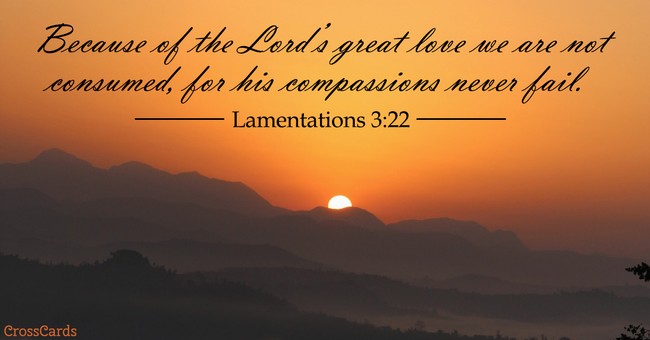 Give thanks to the LORD, for he is good; his love endures forever. (Psalm 107:1)
They tell of the power of your awesome works—and I will proclaim your great deeds. They celebrate your abundant goodness and joyfully sing of your righteousness. (Psalm 145:6-7)
The Lord is good to all; He has compassion on all he has made. All your works praise you, Lord; your faithful people extol you. (Psalm 145:9-10)
The sounds of joy and gladness, the voices of the bride and bridegroom, and the voices of those bringing thank offerings into the house of the LORD, saying: 'Give thanks to the LORD of Hosts, for the LORD is good; His loving devotion endures forever.' For I will restore the land from captivity as in former times, says the LORD." (Jeremiah 33:11)
God Pours Out His Goodness in Our Lives
As for you, you meant evil against me, but God meant it for good, to bring it about that many people should be kept alive, as they are today. (Genesis 50:20)
Because of the Lord's great love we are not consumed, for his compassions never fail. They are new every morning; great is your faithfulness. (Lamentations 3:22-26)
How great is the goodness you have stored up for those who fear you. You lavish it on those who come to you for protection, blessing them before the watching world. (Psalm 31:19)
And we know that in all things God works for the good of those who love him, who have been called according to his purpose. (Romans 8:28)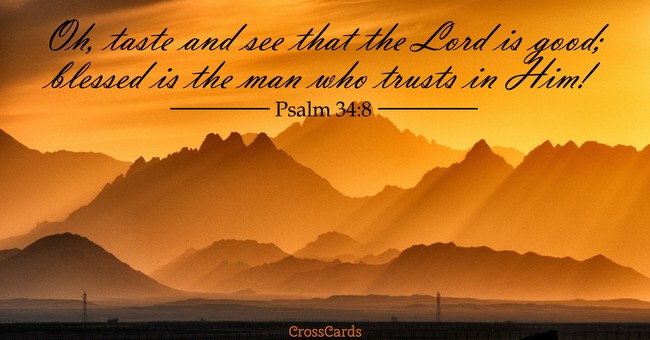 But the fruit of the Spirit is love, joy, peace, patience, kindness, goodness, faithfulness, gentleness, self-control; against such things there is no law. (Galatians 5:22-23)
For God so loved the world, that he gave his only begotten Son, that whosoever believeth in him should not perish, but have everlasting life. (John 3:16)
Therefore, if anyone is in Christ, the new creation has come: The old has gone, the new is here! (2 Corinthians 5:17)
And God is able to bless you abundantly, so that in all things at all times, having all that you need, you will abound in every good work. (2 Corinthians 9:8)
According to the Expository Dictionary of Bible Words, the Hebrew word for "goodness" indicates "perfection" or "completeness." Other words used for goodness include generosity, grace, honesty, mercy, righteousness, and superiority. There is only One who exemplifies these characteristics. There is only One Who is good. That is God (Mark 10:18b NLT).
Design Credit: © SWN/Bethany Pyle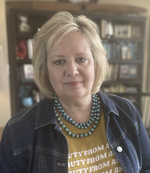 Tamela Turbeville wants every woman to know God loves them, no matter what their past looks like. She lives in Arkansas and while writing she is surrounded by her six rescue dogs who are usually sleeping. She began her website and blog, Living One Word, to share how God redeems even the most broken lives. You can read more from Tamela at www.livingoneword.com, on Facebook, and Instagram. Her new book, A Rescued Life, is now available on Amazon.
---
Want more interaction with the women of iBelieve? Join our fans, writers, and editors at the iBelieve Facebook group, Together in Faith, for more videos, stories, testimonies, prayers and more. Visit here to join the community!
---