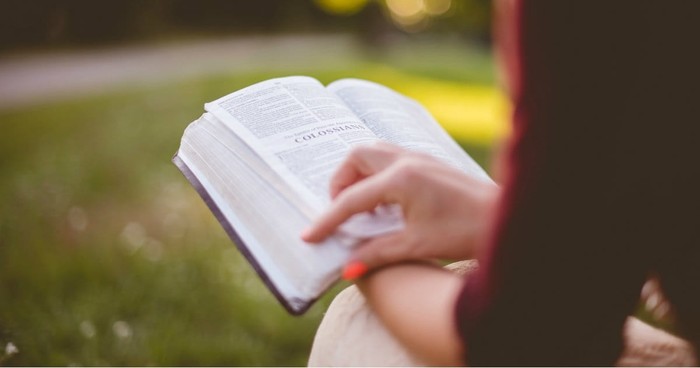 Some days I simply don't know what to read or where to start. The mountain of words, verses, and books of the Bible bring rise to an overwhelmed stare. A few books of the Bible rush to the rescue for situations like these.
I wish I didn't face the challenge from time to time, but I do. Maybe you do, too?
Sometimes my Bible reading is alive and full – somewhat like a scenic picture bursting with color. The reds, blues, and greens of Scripture jump straight to the heart. Not an audible word is cast, but my heart houses no doubt God speaks clearly there. I cherish those times with Him and wish it were an everyday affair.
But it isn't.
Some days my Bible reading grows stale. It sits in front of my eyes, void of vibrancy, coated in a wash of monotone grey – which seems almost sacrilegious to admit! With spiritual cotton stuffed in my ears, the crescendo of deafening white noise proves hard to bear.
But it happens.
And some days I simply don't know what to read or where to start. The mountain of words, verses, and books of the Bible bring rise to an overwhelmed stare.
A few books of the Bible rush to the rescue for situations like these. They help us grow. Consider the options below.
1. Calling New and Old Christians Alike!
Twelve disciples + 1 Messiah make for four fabulous Gospels. If you're new to the Bible, why not start at the beginning of the New Testament? Seasoned Christian? It's a solid review as well.
Allow the pages to flip to Matthew, Mark, Luke, or John. Start at the beginning, and work your way to the end.
Find Jesus in these four books, John the Baptist, too. Involve yourself in a successful escape alongside the Magi. Cheer for Jesus as He faces and fights temptation. Watch as worry is addressed, judging others, too. Note black sheep grazing, disciples walking, and a few measly fish multiplying to feed thousands in these gospels. And, of course, celebrate with the resurrection.
Jesus answered, "The greatest is, 'Hear, Israel, the Lord our God, the Lord is one:  you shall love the Lord your God with all your heart, and with all your soul, and with all your mind, and with all your strength.' This is the first commandment. Mark 12:29-30 WEB
2. No Time to Read?
Sometimes life's schedule fills with work responsibilities, kids' activities, workouts, a sick family member, and more. The calendar bursts at its seams. Bible reading becomes somewhat of a lost art in the mix.
In those times, what's a person to do? Consider a short book of the Bible, one containing six or fewer chapters.
Galatians, Ephesians, Philippians, and Colossians are my go-to when the schedule overflows. They read with ease, packing power and applicable instruction in their short length. James, 1st , 2nd, and 3rd John, the Peters, and Jude read likewise.
In their chapters, armor, unity, and freedom dance to life. God's love does as well. Encouragement to press on toward the goal cheers for readers. Rules for Christian households opens wide for acceptance. Everyday application awaits.
You also, as living stones, are built up as a spiritual house, to be a holy priesthood, to offer up spiritual sacrifices, acceptable to God through Jesus Christ. 1 Peter 2:5 WEB
3. A Plan Sounds Great. Help!
You want a plan. You try to plan. You're simply out of time to organize a plan. Sounds like the perfect time to consider Proverbs.
Proverbs contains 31 chapters, one for each day of the month. How easy, right? If it's the 14th of the month, read Proverbs 14, Proverbs 15 on the 15th, and so forth. No bookmark needed!
The bonus? This method helps readers keep track of the date, too!  
Proverbs contains wisdom applicable for daily life. It's a double win situation. We win because we're back in the Bible versus simply staring at an outside cover. We also win by gathering godly counsel for everyday living as we read these wisdom-packed words.
After all, look at these gems available within a simple 31-day tour:
Don't let uncertainty stop you. The Bible, with its exciting adventures and life-changing wisdom, awaits. Hold firm and keep reading when God's Word grows stale. I'll do the same, okay? Whether it's Proverbs, one of the Gospels, or a short book in the New Testament, God's word is applicable, alive, and available for every season of life.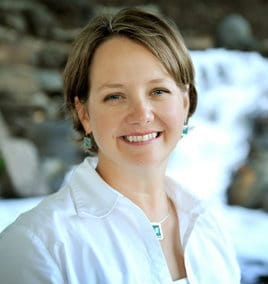 Kristi Woods, writer and speaker, is passionate about women walking deeper with God. She clicks words of encouragement at http://www.KristiWoods.net and is published in both Chicken Soup for the Soul: Dreams and Premonitions and Military Families as well as on Proverbs 31 Encouragement for Today. Kristi, her husband, and their three children survived a nomadic, military lifestyle, and have set roots in Oklahoma. Connect with Kristi here: Facebook, Instagram, and Pinterest.
---
---