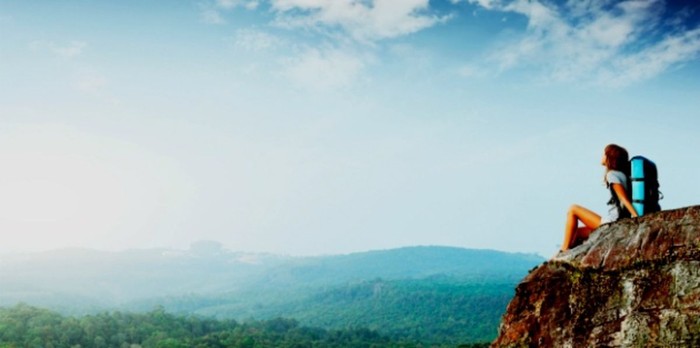 I'm between dreams at the moment. I'm not sure what to dream for next. But I chose to believe God's not done with me yet.
I am a dreamer. My whole life I've dreamed of what's next. But recently I have struggled. I've wrestled within the silence. A lot of silence—to the point of shattering hope for what's next, including my dreams. To dream or not to dream—that is the question I believe God asks when I cannot see Him, feel Him, hear Him, or touch Him. It's tough.
I want to believe.
I want to dream.
I want to move forward.
I know I must keep holding on. A story that has encouraged me through the past few months not to give up was written by a Phil Vischer—creator of VeggieTales®. He was a man who dreamed big dreams. He also watched his big dreams quickly crumble. In his biography Me, Myself, & Bob, Phil writes, "What kind of God would stand back and watch a dream–a good dream, for ministry and impact–fall apart?"
I devoured his 80,000-words in less than half a day. They seriously couldn't have come at a better time. Phil continues:
"Why would God want us to let go of our dreams? Because anything I am unwilling to let go of is an idol, and I am in sin. The more I thought about my intense drive to build Big Idea and change the world, the more I realized I had let my 'good work' became an idol that defined me. Rather than finding my identity in my relationship with God, I was finding it in my drive to do 'good work.'"
Writing had become my idol. My identity. It was as if Phil was speaking directly to me. How did he know I was struggling with my writing dreams?
He didn't.
But God did!
God wanted me to remember what it was like to dream with Him, and let Him worry about the outcome. I was just to be obedient. That's easier to say when you're five years old or in junior high. My problem now is that my title, paycheck, and encouragement (praise from others) are tied to my dreams of becoming—and staying—a writer.
Somewhere along the line I forgot that it's God who inspires big dreams.
Not me.
Not through my efforts.
My worth is in God alone. My identity is found in Christ, not in what other people say (or don't say about me).
I wonder: what are your big dreams? Are you still in the planning stages? Are you waiting for God to birth them and bring them to life? Or like me—have you watched them crumple up and die? Like Phil, have you learned that it's not about what you can do for God, but simply because you are worthy?
I don't want to care anymore. I want my heart to stop hurting. It's definitely not comfortable to feel I'm in between dreams. Maybe, like Phil, I'll have another 'big idea.' Maybe not. For now I choose to serve with integrity, not pretending to be somebody I'm not.
I'm a dreamer because God created me to be a dreamer. I also love to write and encourage others. I don't know about you, but I want to be used by God. I just want to be obedient (there's that word again)—no matter if my dreams are resurrected or not.
Maybe you're a dreamer.
Maybe you're more on the practical side.
No matter if you're still hopeful or grieving the loss of a dream—I want you to know that God created you for a purpose (Proverbs 19:21, Jeremiah 29:11).
It's not enough to dream—you have to believe (Mark 9:23). I don't know about you, but the older I get I find it easier to doubt my dreams. I succumb to fear. I rationalize the impossible, and give up before even starting. In Mark 9, Jesus heals a boy with an impure spirit. The disciples were arguing with the father about why they couldn't cast out his son's spirit.
Jesus said, "You unbelieving generation. How long shall I stay with you? How long shall I put up with you? Bring the boy to me" (Mark 9:19).
The father told Jesus "if you can do anything, take pity on us and help us." I just love Jesus' response. He says, "If you can? Everything is possible for one who believes." Then the father gives his famous response, "I do believe; help me overcome my unbelief" (Mark 9:21-23)!
Like I said earlier, I'm between dreams at the moment. Everything I've prayed for—God has answered. What? I'm still pinching myself that everything I dreamed big about has come true—including getting married and publishing a few books.
And now?
I'm actually not quite sure what to dream for next. I feel weird saying that because I'm a dreamer, remember? God and I have been dreaming and scheming together since I turned 5 on June 24th, 1987, the day I asked Jesus to come into my heart. However, I understand that it takes time to birth new dreams. I choose to believe God's not done with me yet.
What about you?
Do you believe God can help you overcome so that you can have the freedom to dream?
Mind if I pray for us?
Dear Dream Giver Jesus, Thank You for helping us thus far to do so much already. Please teach us how to dream again. Don't let us miss out because of unbelief. Father, we want to believe again—help us overcome our unbelief! Amen.
What is your big dream? Is this an easy or a difficult question? Why or why not?
Related Posts:
Daring Dreams
Will My Dreams Come True?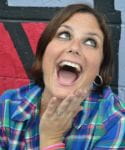 Renee Fisher is an adoring wife to Marc and mom to their pit bull named Star. She is a spirited speaker and author of four books, including Forgiving Others, Forgiving Me (Harvest House, 2013). Renee is the editor and founder of DevotionalDiva.com, and loves nothing more than to spur others forward. She is on the Advisory Board for ChristianMingle, creator of Quarter Life Conference, and a Biola University graduate. Renee lives in CA and loves running on sunny days. Connect with her at ReneeFisher.com.
---
---