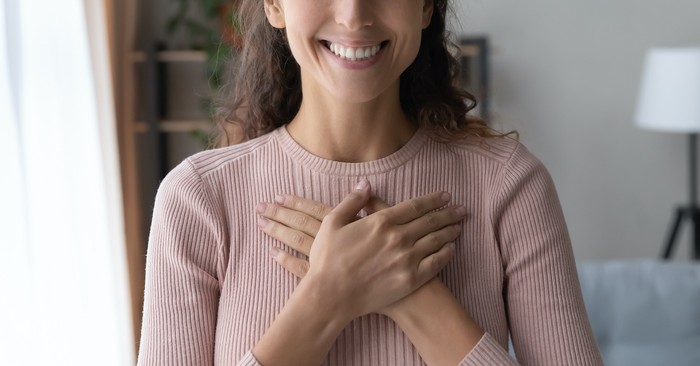 The phrase "Thy word I have hidden in my heart" appears beautifully in Psalm 119:11. As Christians we are called to shine for Christ, so why would God tells us to hide His Word?
The phrase "Thy word I have hidden in my heart" appears beautifully in Psalm 119:11. As Christians, we are called to shine for Christ, so why would God tells us to hide His Word? Today we are going to study the meaning behind "thy Word I have hidden in my heart" and discover the benefits of reading and memorizing Scripture.
What Does 'Thy Word Have I Hidden in My Heart' Mean?
When I think about something that is hidden, I imagine the concept of a treasure buried. A treasure is hidden because it is of great worth, it is special, and it is personal. In the same ways we keep the Word of God hidden in our hearts because it is of great worth, special, and personal to us. This is not out of selfishness to keep others from having the truth of the Bible. In fact, they have the same access to this treasure and can hide it in their hearts as well.
Leigh Ann Thomas from Bible Study Tools says it well, "The living word of God is not for us to simply think fondly or emotionally about, like a family antique or heirloom, but a treasure of infinite value and substance that will transform our lives and equip us to live victoriously for Christ."
Ephesians 6:17 tells us that the Word of God is the "sword of the Spirit." Hebrews 4:12 says that the Word of God is living and active; it is sharp, and it divides truth. We hide Scripture in our hearts because the Bible is powerful and is an offensive weapon against the enemy. When we hold onto this sword, we have constant access to using its truths to combat the enemy.
Annette Griffin from Christianity shares, "Not only is Scripture direct communication from the Creator of all things… it doesn't just divide soul and spirit, joints and marrow, and judge the thoughts and attitudes of the heart. On top of all these things, God's word is alive and active."
What Is the Context of Psalm 119 and 'Thy Word Have I Hidden in My Heart'?
Psalm 119 is the longest chapter in the entire Bible with 176 verses. It is written in an acrostic poem, which means, "The verses of each stanza begin with the same letter of each of the Hebrew alphabet" (Debbie McDaniel from Crosswalk). She goes on to share that no one knows the exact author, but many believe it to be Ezra.
The context of Psalm 119 is sharing the significance of knowing God's Word and keeping His commands. If the Lord spent more verses on this concept than any other, we best pay attention. Throughout Psalm 119 we see "word" mentioned 29 times. God's word helps us to live according to His ways, prevents us from sinning, brings us delight, reminds us that we can trust the Lord, and gives us hope. The word is not only described as a treasure but also sweeter than honey and a lamp unto our feet. The Psalmist is making the important point in this chapter that God's word is the guide of our paths, the weapon for our battles, and the treasure of our hearts.
How Does Hiding the Word in Our Hearts Prevent Sinful Behavior?
The second and equally important part of "thy word I have hidden in my heart." The verse continues by saying that we not only cherish Scripture in our hearts, but we do so in order that we will not sin against God. One of the most beneficial purposes of learning and loving the Bible is that we will be strengthened in our faith and grounded in the truth. This will enable us to desire to live God's best and avoid sin at all costs.
When I cherish something, I take care of it, I uphold it with respect, and I think about it. As we hide the word of God that reveals truth in our lives, part of that means that His word will unveil our eyes to the sin in our own lives. This will cause us to desire to repent and walk His narrow path. Even thinking about how a Scripture verse that is hidden in a heart could come to mind in a pivotal moment of decision. The word of the Lord can be the spiritual prompting against evil and sin. It can motivate us to flee like Joseph from sin. It can encourage us to walk in the ways of the Lord. It can remind us of the mercies that are new each morning.
As our desire to know the Bible grows, ultimately our desire to know Christ more is growing. We are reading and pondering the word from God Himself and getting to know our Savior through every verse. The more that we hide Scripture in our hearts, the more we are increasing our love for the Lord. This causes us to be filled with the hope to honor Him with our choices. Out of His abundant love, we desire to love Him in return.
How to Hide God's Word in Your Heart Today
There are many ways to hide Scriptures in your heart. I think when we ponder the word, "treasure" or the word "cherish," we think deeper on the subject. Reading a Bible verse is one thing but cherishing that verse in our hearts is another. As you think about ways you personally could ponder the word of God, think about how you connect with Him.
Maybe you are musical, and you would find delight and depth in singing or listening to a worship song with that verse as a focus? Perhaps you love putting up sticky notes with a Bible verse to ponder it everywhere you go whether you are in the bathroom or in your car? You might love art, you could paint a picture that represents the Bible verse you are reflecting on. Feel free to find ways to connect with the Lord and His word.
"Thy Word I have hidden in my heart," is not generic. The Word can be cherished and upheld in a variety of ways. God created us all uniquely and we each have a special relationship with Him. Try not to box yourself into doing things a certain way, but rather exploring how to enrich your life with the word of God.
Meg Bucher from Crosswalk shares some practical ways of hiding God's Word such as reading the Bible, journaling, praying Scripture, listening to podcasts or worship music, and reading Christian books.
Whether you are just starting out on your faith journey, or you have been walking with Christ for a long time, we are all called to hide His Word in our hearts. When I think about the word heart, I think about how the Bible tells us that the heart is deceitful above all things. (Jeremiah 17:9) With Psalm 119:11, the Lord is instructing us to invite His truth into our emotional hearts to ground us on His narrow path. It is a true treasure to have the truth come to reveal the areas of deception within us. We not only have His truth; we have His sword to battle the enemy, and the ultimate joy, which is knowing the perfect heart of our Savior. How are you hiding the word of God in your heart today? May we all cherish His words more every day.
Further Reading
Why Should We Hide God's Word in Our Hearts?
What Does it Mean to Hide God's Word in Your Heart?
3 Practical Ways to Transfer God's Word from Your Bible to Your Heart
Photo credit: ©GettyImages/fizkes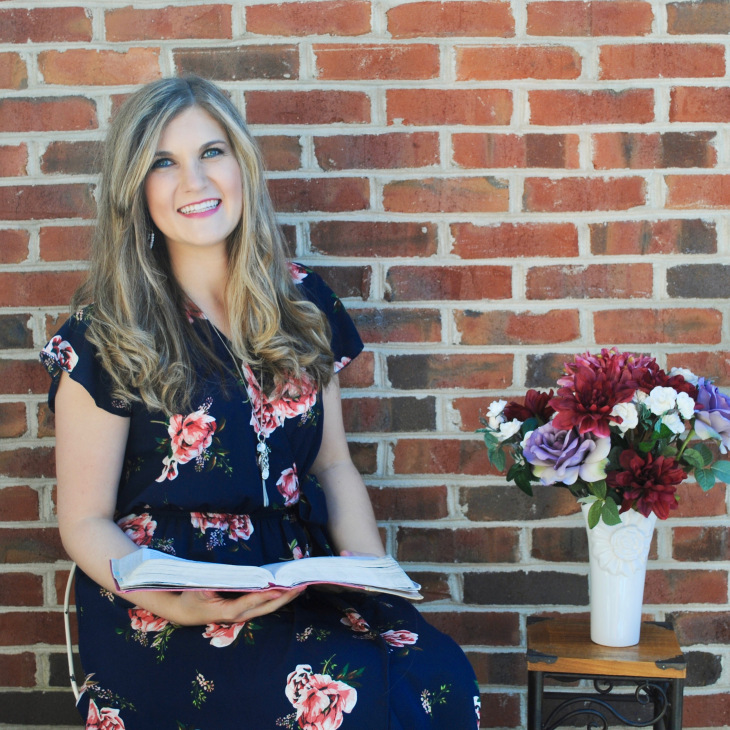 Emma Danzey's mission in life stems from Ephesians 3:20-21, inspiring young women to embrace the extraordinary. One of her greatest joys is to journey with the Lord in His Scriptures. She is wife to Drew for over two years and mom to baby Graham. Drew and Emma serve with Upstate CRU college ministry in South Carolina. Emma is an avid writer for Salem Web Network and provides articles on the Bible, life questions, and on the Christian lifestyle. Her article on Interracial Marriage was the number 1 viewed article on Crosswalk for the year 2021. All the glory to the Lord! She had the joy of hosting Her Many Hats podcast where she explored the many roles that women play while serving One God. Most recently, Emma has released her first Bible Study Book, Wildflower: Blooming Through Singleness.
Emma enjoys singing/songwriting, fitness classes, trying new recipes, home makeover shows, and drinking tea! During her ministry career, Emma recorded two worship EP albums, founded and led Polished Conference Ministries, ran the Refined Magazine, and served in music education for early childhood. Emma also had the privilege of having been a national spokesperson for Mukti Mission based out of India. Mukti has been working to restore shattered lives in India for over 120 years. You can view her articles through her blog at emmadanzey.wordpress.com and check out her Bible Study videos on Instagram @Emmadanzey.
---
This article is part of our larger resource library of popular Bible verse phrases and quotes. We want to provide easy to read articles that answer your questions about the meaning, origin, and history of specific verses within Scripture's context. It is our hope that these will help you better understand the meaning and purpose of God's Word in relation to your life today.
This Is the Day the Lord Has Made
Iron Sharpens Iron
Blessed Are the Peacemakers
Faith without Works Is Dead
Be Anxious for Nothing
Listen to our Daily Bible Verse Podcast Now!
The views and opinions expressed in this podcast are those of the speakers and do not necessarily reflect the views or positions of Salem Web Network and Salem Media Group.
---
---