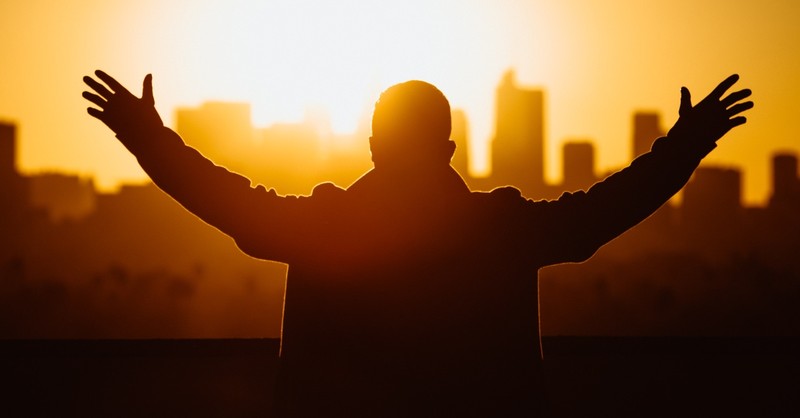 5 Things the World Needs to Know about God's Kingdom Right Now
Aaron Brown

GodTube Contributing Author
With the uncertain state of the world, we can easily find ourselves tossed to and fro as Paul described in Ephesians 4:14. That is, when we anchor ourselves in people and things instead of in God.
But for Christians, our ultimate authority is the one above all. God.
Much like the believers of old, we recognize that God's presence is near, not far away. No matter the situation, God has promised to not abandon His children (Isaiah 41:10). Not only will He remain by our side, but He promises to deliver us from our troubles.
When we stand confidently in these truths and the promises of God, this makes a statement to the world.
Here are 5 things the world needs to know about God's Kingdom now.
Photo Credit: © Unsplash/Nathan Dumlao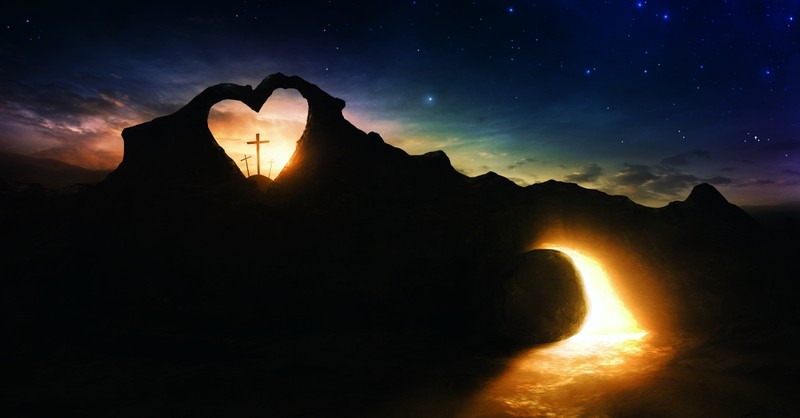 1. God's Kingdom Is Built on Love
Jesus made clear a very important truth, that our second greatest commandment as Christians is to love others as we love ourselves.
"The second is like it: Love your neighbor as yourself." (Matthew 22:39)
Notice, Jesus didn't just say to love others. He specified how. We love by the same measure we love ourselves. Natural to the human ability is self-preservation. We take care of our needs such as food, shelter, clothing, using the bathroom. We know how to put in the time and effort to look after ourselves.
Of course there are always exceptions, but Jesus is pointing to the fact that how we treat ourselves has an impact on how we treat others. And looking after ourselves comes much more naturally than tending to someone else.
Jesus' words are always important, but right now serve as a convicting reminder that everyone is deserving of love. There are some who agree with loving others, but discriminate in who they love. This is adverse to Jesus' teaching. He was asked by a lawyer to determine who Jesus considered to be the others or the "neighbor" in His commandment (Luke 10:29).
To answer, Jesus told him the Parable of the Good Samaritan (Luke 10:25-37).
This story of two different people living in two different cultures, but still being able to express love is powerful. The Samaritans and the Jews were socialized into despising one another, and yet Jesus says that the Samaritan showcased love.
The Kingdom of God recognizes the need to love people regardless of political party, skin color, sexual orientation, gender identity, or even past mistakes.
God loves us all and we should show the same love to each other.
2. In God's Kingdom We Seek Understanding
"My dear brothers and sisters, understand this: Everyone should be quick to listen, slow to speak, and slow to anger, for human anger does not accomplish God's righteousness." (James 1:19-20)
"Pleasant words are a honeycomb: sweet to the taste and health to the body." (Proverbs 16:24)
If the year of 2020 revealed any uncomfortable truth to us, we saw that many have an uncanny knack for putting down others. Discussions about politics have been rendered into shouting matches and seeing who can insult the best.
This way of conversing has infiltrated families and even the church, as people try best to posture themselves as more virtuous than the other. Whenever we fall into this pit of poor communication, we have lost the Christian ideal. And non-believers should take note and call us out.
Scripture makes clear that human anger cannot go about accomplishing God's will, not when that anger is used to deal out wrath to others. Using violence instead of soft words, or speaking instead of listening, creates negative effects.
When Christians display God's Kingdom on Earth in conversation, we listen well even in instances of disagreement. We use our words to foster mutually beneficial talks, we comprise, we use words to heal, and we show love to those with whom we engage.
Photo Credit: © iStock/Getty Images Plus/kevron2001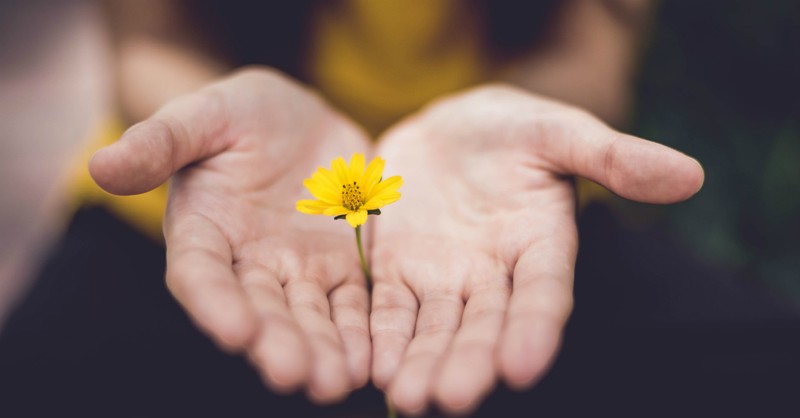 3. God's Kingdom Invites Forgiveness
"For if you forgive others their offenses, your heavenly Father will forgive you as well. But if you don't forgive others, your Father will not forgive your offenses." (Matthew 6:14-15)
The reason entities such as cancel culture cannot exist within God's Kingdom is because we are instructed to forgive one another. God does not forgive those who do not forgive.
Everyone makes mistakes. Additionally, everyone sins and has fallen short of living perfectly (Romans 3:23).
That being said, God is able and fully willing to forgive us. Christians must first forgive the people in their lives who have in some way caused harm or offense.
We live in a time where some people are comfortable rallying against one another either for past mistakes or assumptions about how someone will act. Christians know that we are all more alike than we care to admit: flawed, insecure, and in desperate need of a Savior.
When we forgive, we acknowledge our similarities rather than our differences.
4. God's Kingdom Banishes Fear
"For God has not given us a spirit of fear, but one of power, love, and sound judgment." (2 Timothy 1:7)
The Bible has stories and multiple reminders of the truth that God will never leave His followers. This means that we as Christians do not have to live in fear when faced with pandemics or even political unrest.
God did not promise an easy life, in fact we were told life would certainly have difficulty (John 16:33).
When God is by our side though, we can practice love, power, and sound judgment. God has equipped us with what we need to be successful, and what we do not know now we can always learn (James 1:5).
Being a Christian does not mean we should not take certain issues seriously – we should – but we should also not live afraid that we won't see tomorrow.
Photo Credit: © Unsplash/Lina Trochez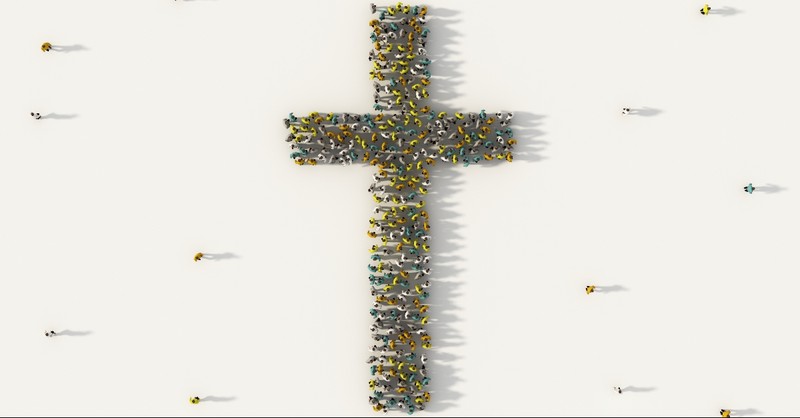 5. God's Kingdom Is Unified because of Jesus
"Now as we have many parts in one body, and all the parts do not have the same function, in the same way we who are many are one body in Christ and individually members of one another." (Romans 12:4-5)
The church cannot rejoice when its members are not standing in solidarity. We as Christians believe in unity and are instructed in the Bible to be unified.
We should be called out when we try to act in solidarity with politics or any other sort of movement when we ourselves are not together. The only way that we can bring oneness anywhere else is if we first start the practice from within.
God's Kingdom Is Now
As Christians are called to emulate Christ-like behavior. Jesus wants us to be unified and to aspire to the other ideals as well. Through our manner of being, people will be able to recognize Christ in us. When we live out these ideals, we fulfill that second greatest commandment: loving others the way we want to be loved. This is what Jesus desires.
"By this everyone will know that you are my disciples, if you love one another." (John 13:35)
There will be times now and later when we as believers stray from these ideals. We are not Christians because we are perfect. We hold the status of Christians because we recognize our flawed sinful nature and strive to be better.
Not only are we to hold ourselves accountable in our church communities, small groups, families, but those whom we share the gospel with should also keep us accountable.
We should not be allowed to talk about someone else's need for Jesus Christ without recognizing our own.
When love begins to show inside the church and outside, the world will not be able to do anything but look at God's Kingdom with awe. Some may doubt, but others will seek to be a part of the kingdom. Then God's influence on the world grows, and we begin to bear greater fruits of our faith.
Photo Credit: © iStock/Getty Images Plus/tampatra
---
---