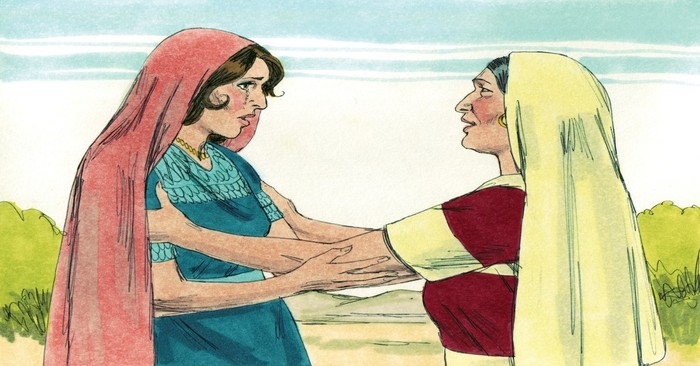 We are meant to spread the good news of our Lord Jesus Christ. Anna was overjoyed and told everyone she knew about the Messiah. We are called to do the same.
There are so many extraordinary women in the Bible. And while we may be able to rattle off some of the most common ladies and their stories with ease, there are a few lesser-known women who made a rather bold impact as well. These women weaved throughout Scripture reveal the truth of who God says we are – unique and beautiful, designed in a way to live intentionally and purposefully.
Some of these ladies only grace the precious pages of His Word in simple form or remain nameless, such as "the woman at the well," yet their one-of-a-kind stories are awe-inspiring and can touch our hearts in such a relatable way. Their courage, humility, and precious encounters with Jesus shed light on His love, acceptance, and redemption. So powerful!
Today, I will attempt to address five women. But, oh, this merely scratches the surface. So, I encourage you to dig in. Read more. Discover these women and so many others scattered throughout Scripture and grow (and gleam) from their stories. All the while, invite Jesus into that intimate time, allowing Him to reveal a message He has just for you.
So, are you ready, my friend? Well, let's just jump right in and discover some of the most overlooked women in the Bible and what we can learn from them.
Jochebed
We meet this rather brave and faithful woman in the book of Exodus. Jochebed was the daughter of Levi, wife to Amram, and mother to Aaron, Miriam, and Moses (Exodus 6:20). Jochebed's family lived in a trying time of a paranoid pharaoh, who feared the Israelites. He saw their growing number as a threat to his kingdom, so he sent out an order to have all the baby boys thrown into the Nile River (Exodus 1:22).
Moses was born during this brutal time. But, Jochebed was successfully able to hide her precious son for three months (Exodus 2:2). However, as he grew and got a little harder to "hide," a plan was devised to protect him. As the story goes, Moses was sent off into the river in a tar basket, with his sweet sister, Miriam, standing on the side as his guardian. Then Pharaoh's daughter spots the basket, and upon opening it up, oh my! Her heart skips a beat, and she is immediately wooed over by his cuteness! Miriam rushes in to help and tells the princess she knows of someone that could nurse him – wink, wink (Exodus 2:5-10).
Miriam's boldness and willingness to keep watch over her brother denotes her bravery as well. She must have taken after her mother. We also see how both women placed their faith in God over their fear of "what if's." They trusted God to care for their baby and family during trying and shaky times.
Takeaways from Jochebed:
-We can trust God to lead us when it comes to our family and children. How else could Jochebed have hidden Moses for three months without relying on God?
-We can elicit help when needed because we aren't meant to do life alone. She had her daughter play a vital role in saving her brother's life.
-Our actions and reactions are on full display for our children. They will often react the way we do. We see this play out with this mother and daughter.
Deborah
Before Israel had a king, judges ruled and helped lead the people. Deborah was one of these judges. Yet, it is not the counsel that she gave that she is known for in particular, but her incredible bravery. Unfortunately, the Israelites had bent towards sin and began doing evil in the eyes of the Lord (Judges 4:1). Jabin, a king from Canaan, began ruling over the Israelites, and let's just say things got ugly. But, after twenty years of cruelty and oppression, Deborah received a message from the Lord that He would free the people.
Barak was the soldier commander of the Israelite army and was told to fight Sisera, the soldier commander of the Canaan army. So, he and Deborah obeyed God and went to war with the Canaanites. There are many details that unfold in Judges 4, some rather gruesome, as we meet another brave woman named Jael, who charms Sisera only to end up driving a tent peg into his temple, killing him (Judges 4:21). Ewww.
In the end – God won! Like He always does! And Deborah portrayed boldness in her willingness to offer wisdom and advice to the people of God and then submit to God's call to fight on their behalf.
Takeaways from Deborah:
-Women can be called to leadership. When we take time to seek God's will, He can (and will) use us in mighty ways. Deborah was not only a woman judge, but a prophetess and a warrior!
-Our communication with God is invaluable. When we seek God through praise, prayer, and digging into His Word, He will meet with us; we just have to open our hearts to listen.
-We can be confident in the abilities God gives us. Deborah called herself the mother of Israel in Judges 5:7 because she knew who she was and what God called her to do.
Anna
Anna is a prophetess mentioned in the Gospel of Luke. While her story is short, it is quite powerful. It says in Luke 2:36 that she was the daughter of Phanuel, of the tribe of Asher. Names and origins noted throughout the Bible are often important as it helps us understand lineage and the genealogy of the families. In Anna's case, her father is only mentioned once in Scripture, but we know he was the eighth son of Jacob and became one of the twelve tribes of Israel. Their tribe was known for their prosperity and good food. And while they encountered trials and misfortunes, they were abundantly blessed by the Lord.
Knowing a bit of her background helps set the stage for understanding Anna's story. At a young age, she became a widow. And it was from that point that she devoted her life to God and lived in the temple, fasting, praying, and worshipping the Lord, day and night (Luke 2:36-37).
During this time in the temple, she spoke about the coming Messiah, the One her God told her about (Luke 2:38). When she was 84, she got to witness baby Jesus when He was presented at the temple with Mary and Joseph. What a huge honor! Could you imagine? From that point on, she spread the news that she met the child who had come to rescue them!
Takeaways from Anna:
-We can patiently wait upon the Lord. Our timing is unlike that of our God, and Anna shows us that when we are in constant prayer, praise, and fast in our waiting, He can bring us peace.
-We are meant to spread the good news of our Lord Jesus Christ. Anna was overjoyed and told everyone she knew about the Messiah. We are called to do the same.
The Two Tamars
The first Tamar we meet is in the book of Genesis. This poor woman became the wife of Er in a pre-arranged marriage. However, this man was wicked in the sight of the Lord, and so the Lord put him to death (Genesis 38:6). Now, it was Oman's obligation, the next younger brother, to care for Tamar, the widow. However, his heart was torn, and he couldn't bear the thought of lying with his "brother's wife" and having children with her. The Lord saw that he did not care for Tamar and put him to death also (Genesis 38:8-10). Now she was to be given to the third son, but Judah, the father, refused.
After some time, Judah's wife passed, and Tamar took it upon herself to disguise herself and present herself to Judah. Being that she was still a widow and childless and Judah did not fulfill his rightful obligation to give her a son to carry on their family name, she slept with him and became pregnant (Genesis 38:18). Whoa!
Once Judah realized it was Tamar, he was riddled with guilt and shame. However, he confessed his sin, and Tamar eventually gave birth to twin boys, Perez and Zerah. Two boys! The symbolism here is beautiful; it's as if God's grace lavished down upon them both, blessing them in the wake of sinful choices. But, if that isn't amazing enough, Judah and Tamar actually become a part of the lineage of Jesus (Matthew 1:3)!
Then, there is the other Tamar we meet in the Bible. The daughter of David, yes, King David. Like the first Tamar, she was put in a rather bad situation, and the men around her remained silent, retreated, or fell into violence rather than giving her a safe refuge and protecting her. Tamar was young, beautiful, and innocent, yet her half-brother, Amnon, glanced at her with lustful eyes. You see where this is going – not good... Well, since she was so pure at heart, he pretended to be ill so she would come and "serve him" (2 Samuel 13:7-8). Unfortunately, he forced her into his bed and raped her.
When Tamar's other brother, Absalom, discovered this news, he was furious and hid his sister for two years. In the meantime, he devised a plan to kill his brother for revenge. And how did King David react when hearing such news? Apparently, he was angry, yet he seemed unwilling to address the issue with Amnon, only filling Absalom with more rage and rebellion (2 Samuel 13:21).
In the end, due to his fury, Absalom tried to take the kingdom and gain control, which ended in a battle that didn't go too well, and he lost. David mourned for his family and felt the heavy burden of guilt that came with not addressing sin head-on.
But whatever happened to Tamar? Sadly, the text doesn't reveal that. However, there are a few possible outcomes. She could have stayed in hiding after her brother went off to war, or maybe she went back to live with her father, most likely in hiding. In either case, this woman lived with severe emotional scars and abandonment issues. But her story teaches us that we must speak out against injustice and intercede on behalf of those we care about with love and tenderness.
Takeaways from the Two Tamars:
-We must pray for the men in our lives to be bold and courageous leaders while demonstrating love and offering safety and protection. There is a lack of male leadership in both of these stories, and we see how that comes with grave consequences.
-Our sexuality is a gift from God and should be seen as such. When we go outside the confines of a marriage and introduce sexual sin, it will bring many emotional scars. But our God is the God of grace and mercy, and when we hand over our impurities to Him, He brings forth healing and restoration.
-When we are wrongly mistreated or feel abandoned by others, our God has not forgotten us. God can mend our wounds and heal our broken hearts; we must hand our pain over to Him.
There are so many women like this scattered throughout the pages of God's Word. Read and learn more about them and get to know them. Relate to them. Because while they may be unknown to you, they were always known by our Father. And if nothing else, may their stories give you hope today that you are fully known and deeply loved!
Photo Credit: ©Getty Images/BibleArtLibrary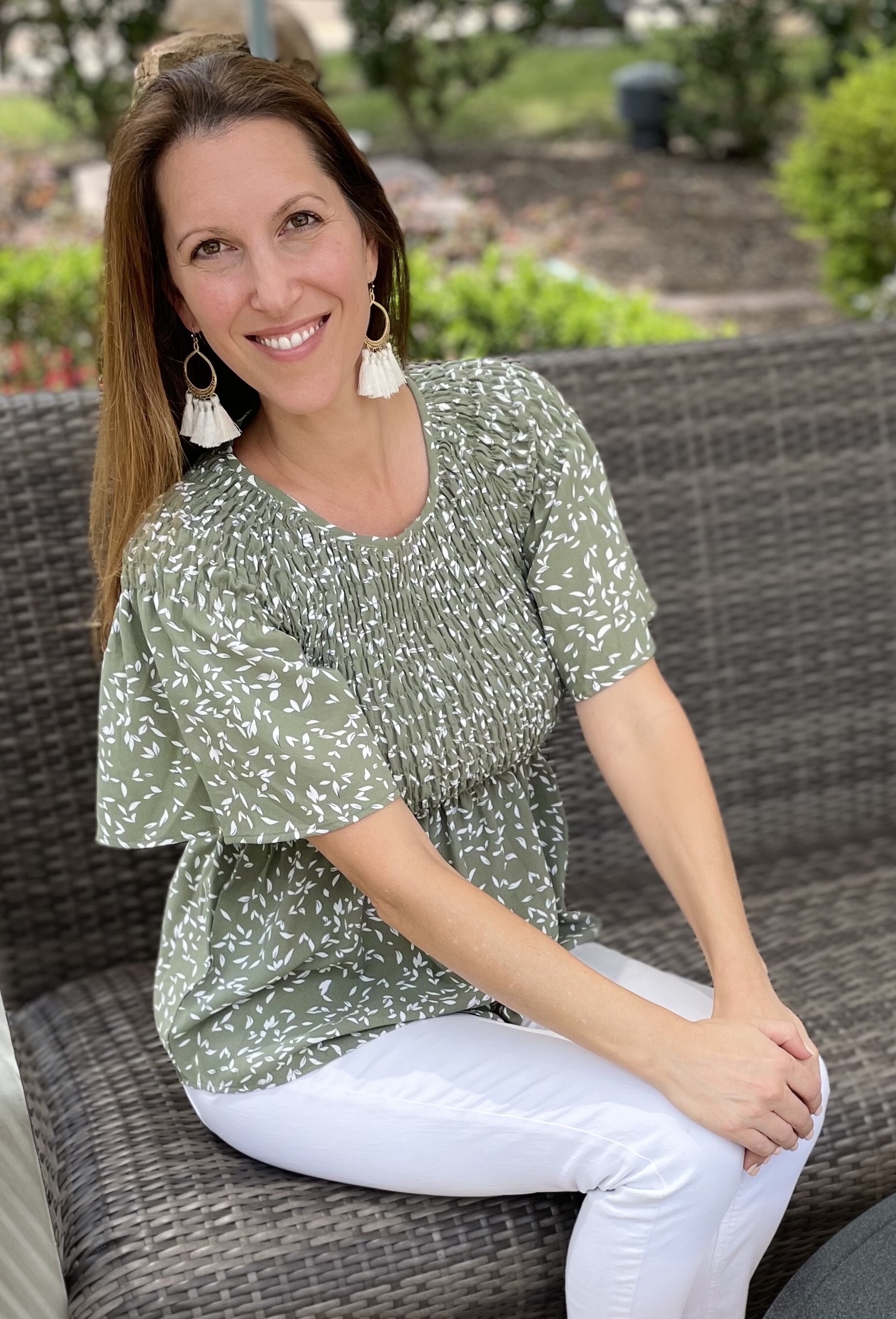 Alicia Searl is a devotional author, blogger, and speaker that is passionate about pouring out her heart and pointing ladies of all ages back to Jesus. She has an education background and master's in literacy. Her favorite people call her Mom, which is why much of her time is spent cheering them on at a softball game or dance class. She is married to her heartthrob (a tall, spiky-haired blond) who can whip up a mean latte. She sips that goodness while writing her heart on a page while her puppy licks her feet. Visit her website at aliciasearl.com and connect with her on Instagram and Facebook.
---
---