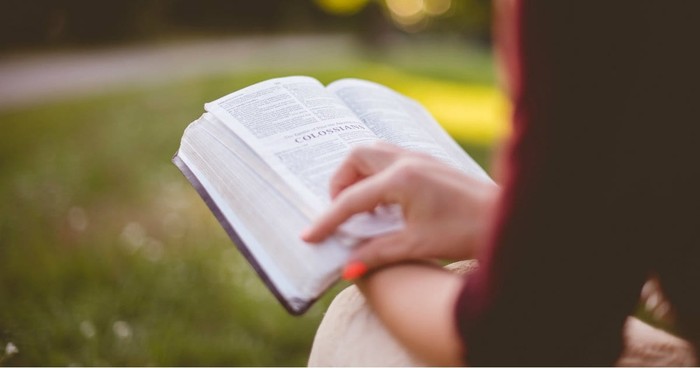 Only when I started becoming truthful about how my quiet times made me feel, about how much time I had to spend, and about the pain in my past did I start joyfully connecting to Jesus.
I had the bestiest of best intentions when I bought the One Year Bible. I'd neglected a regular quiet time since college. The all-in-one reading plan seemed like the perfect way to dive back into daily time with God andScripture.
I did pretty well—for a while. But little by little, I fell horribly behind. Finally, with a knot in my throat, I put the One-Year Bible on a shelf.
That One-Year Bible was just one of many "get-back-in-the-saddle" devotional moments. For almost a decade of my faith walk, it felt like I was trying to succeed more often than I actually succeeded.
I wondered what was wrong with me. Why did I get bored so easily? Why did I put off crucial time with the Lord? Where did my usual self-discipline go when it came time to crack open my Bible?
Years after shelving that One-Year Bible, I no longer feel like I'm failing at daily quiet times. Indeed, my relationship with Jesus, which once filled me with guilt, now feels awash in intimacy and dependence on the Holy Spirit.
Let me confess something. That sea change didn't happen because I started getting more disciplined about quiet times.
What transformed my quiet times was honesty.
Only when I started becoming truthful about how my quiet times made me feel, about how much time I had to spend, and about the pain in my past did I start joyfully connecting to Jesus.
Having an honest attitude about my devotionals happened in three different areas.
I Got Honest About What Kind of Devotionals Worked for Me
I first started regular quiet times while part of a parachurch ministry. They emphasized deep scriptural study, time, and free-form prayer. Their method deeply resonated with me. Without really thinking, I decided that devotional was the only one that counted.
So for the next ten years, I insisted my time with God fit that pattern, even if I didn't actually do the devotionals.
Later, after reading Phyllis Tickle's spiritual memoir, I bought the Book of Common Prayer. Fitfully, and then more regularly, I used the daily devotions inside.
I thought it wasn't "enough." It was absurdly short, low on effort, high on repetition. It was simple.
But over time, the words worked their way into my subconscious. I memorized the scripture verses without trying. The ancient prayers popped into my head just when I was desperate for God's comfort.
What I felt sure was too simple actually broke open my heart.
The truth was that I honestly enjoyed and resonated with the simplicity of that devotional practice. It fit my time and my temperament. It fed me.
As soon as I stopped caring about doing quiet times correctly, I started coming to God with my authentic, honest, self.
It wasn't hard. It was just humbling.
Since then, I've found many other honest, humble, lovely ways of spending time with God: listening to music, taking long walks, spending time in silence, creating art out of scripture.
As soon as I let go of my rules about devotions, I realized what actually "counted" wasn't my effort—it was God's presence.
I Got Honest About My Limitations
Part of humbling myself about quiet time was being honest about the stage of life I was in.
When my kids were small, I barely had time to shower, much less page through concordances.
But I ignored my limitations. I shamed myself over and over for not squeezing my spare seconds into formal devotionals.
Recently, I opened up my friend Catherine's new book, Long Days of Small Things, about the spiritual discipline of motherhood.
I found myself in tears as I read her words: "If [mothers'] daily experiences [of child-rearing] are so entirely singular, why shouldn't our spiritual disciplines be uniquely suited to us as well?"
God formed so many of His gifts in me as I rocked and nursed and soothed my babies. So what if I didn't read a Bible chapter every day?
I deeply regret how hard I was on myself back then.
Caregivers' time with God will look different than at other life stages. The same is true for those who are ill, grieving, or going through other major transitions.
That's normal. Our Creator made seasons—animals that hibernate, a moon that waxes and wanes, water that freezes and flows. We can celebrate God in fallow times and trust He'll bring us to life again when the sun comes out.
I Got Honest About My Past
My struggle to regularly read the Bible grieved me for a long time. I love books; I love study. So why didn't I love Bible study?
About three years ago, I finally understood. Writing about my early faith, I realized my very first youth pastor had been abusive—using my love for Jesus as a way to control me. The next few years of Christian fellowship were also littered with related traumas.
My formative years—indeed, the very years I'd first tried to do "quiet times"—had scarred me. I had never really grieved that pain.
Understandably, I'd associated the Bible with pain, manipulation, and shame ever since.
Once I talked about that grief, processed it in therapy and in prayer, and started understanding the Bible in a new way, God healed those wounds.
Sometimes our experiences can associate the Bible or other spiritual things with dark emotions. We shy away from them for fear of re-experiencing our pain.
God invites us to dig deeper to find the truth at the root of our avoidance. He is Lord over our past, our pain, and our scars, and he can redeem every broken thing.
From a Checkboxes to Communion
I'm grateful at how much freedom Jesus has given us. He has made each of us so different, and each stage of our live so different, that "what works" to connect us to Him will vary. Some of us will find joy in consistency, others in flexibility. The method we use, the time we spend, or whether we simply pray while up in the night may well change in each season of our lives.
God calls us to communion, not checkboxes. Communion means intimacy, dependence, and trust. Its bedrock is deep honesty about what we need, what we feel, and who we are.
God created you and me, and placed us in this present moment. He knows how we can connect with Him, and He makes it easy—meeting us just as we are.
He joyfully awaits us, with arms outstretched.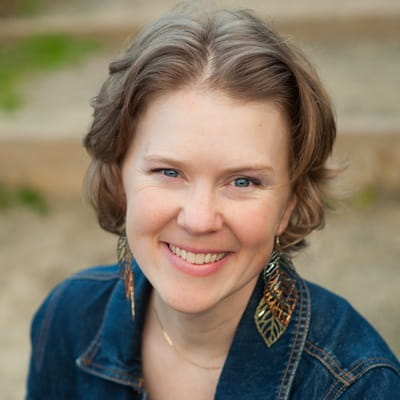 Heather Caliri is a writer from San Diego who uses tiny, joyful yeses to free herself from anxiety. Tired of anxiety controlling your life? Try her mini-course, "Five Tiny Ideas for Managing Anxiety," for free here.
---
---