We must remember: personalities aren't sanctified. God does want us to change the parts of ourselves that aren't in step with the Spirit.
Our culture's attraction, even obsession, with personality types, temperament tests, Enneagram numbers and any other way we can define and categorize ourselves is nothing new, and Christians certainly aren't immune to the craze. It feels good to know we're not alone, that others see and experience the world like we do. It also feels good to be different than others, to feel set apart and unique.
There's nothing inherently wrong with thinking about your personality and how it affects your life. Understanding the ways we're naturally wired helps us see why we're prone to certain reactions, how we relate to others, our character strengths and weaknesses, and so on.
The problem with personality tests is that we almost always use them stroke our own egos or explain away our shortcomings. And neither of those things does any sanctifying work in our lives. We must remember: personalities aren't sanctified. God does want us to change the parts of ourselves that aren't in step with the Spirit.
As Christians, we're called to a transformed life, to become holy, putting to death the sinful nature in order to become more and more like Christ. As we grow in awareness of our shortcomings, we confess them and actively pursue righteous living. As we grow in awareness of our strengths, we use those strengths to bless God and others.
But personality tests often encourage the opposite – they encourage us to boast in the qualities we feel proud of, and excuse away the qualities of which we're not so proud. They also encourage us to constantly compare ourselves to others, sending us on an emotional roller coaster of inflated ego or deflated pride, depending on whether or not we think the person to whom we're comparing ourselves is "better" than us. More seriously, we begin to place a lot of our identity in being a certain "type" of person, leaving little room for God to convict, humble and transform us.
So the question remains: is there a way to use personality tests that actually helps us become more Christ-like? I believe there is, but you need an "answer key" of sorts – a thing that clarifies the results of the test. That key is the fruit of the Spirit.
Love, joy, peace, patience, kindness, goodness, faithfulness, gentleness, self-control. These are the positive attributes of godly character, all of which were displayed in Jesus and all of which we are called to display. Introvert, extrovert, feeler, thinker, melancholy, sanguine – all of us, no matter our personality, are called to bear the fruit of the Spirit in our lives. To the degree that we do bear this fruit indicates how much we are walking by the Spirit. To the degree that we don't bear this fruit reveals how much we are still gratifying the desires of the flesh (Galatians 5:16).
And so we must see our personalities through the lens of the fruit of the Spirit. In other words, it's okay to be an introvert until we use our introverted tendencies as an excuse to back out of obligations (unfaithful) or ignore/snub others (unkind). (Full disclosure, this is me. I struggle with this, big time).
It's okay for to be an extrovert until we use our extroverted tendencies as an excuse to mindlessly talk someone's ear off (lacking self-control) or steamroll others in decisions (lacking gentleness).
It's okay to have a sarcastic sense of humor until we use it to cut others down (lacking love). It's okay to be wired a little more cynically than others until we disparage them for their cheerfulness (lacking joy).
To whatever degree I use my personality as an excuse for a lack of the fruit of the Spirit should indicate to me that I'm being driven by selfishness and ego and not transformed and walking in the Spirit.
I love how The Message paraphrases Romans 12:1-2, Paul's exhortation to put to death sinfulness and live a transformed life:
"So here's what I want you to do, God helping you: Take your everyday, ordinary life—your sleeping, eating, going-to-work, and walking-around life—and place it before God as an offering. Embracing what God does for you is the best thing you can do for him. Don't become so well-adjusted to your culture that you fit into it without even thinking. Instead, fix your attention on God. You'll be changed from the inside out. Readily recognize what he wants from you, and quickly respond to it. Unlike the culture around you, always dragging you down to its level of immaturity, God brings the best out of you, develops well-formed maturity in you."
If we're serious about our faith, we will be serious about walking by the Spirit and putting to death every part of ourselves that doesn't bring glory to God, our personalities included.
Photo Courtesy: Thinkstock.com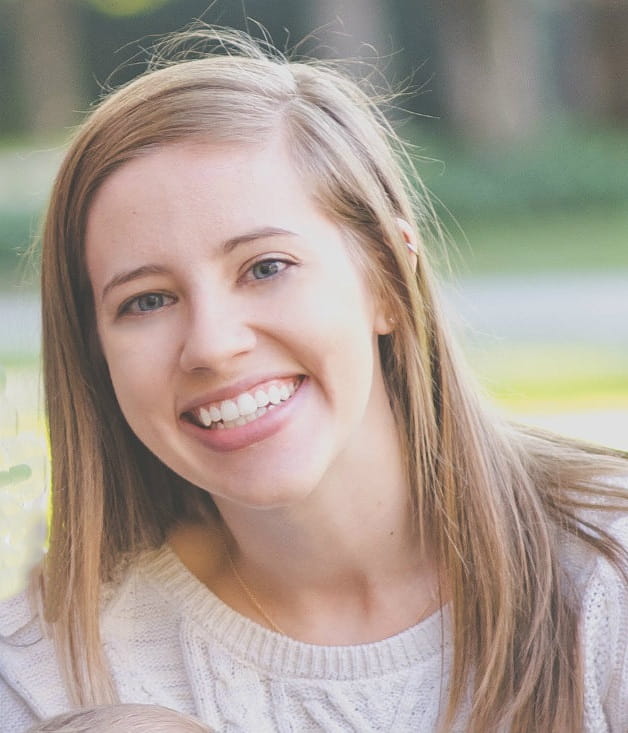 Kelly Givens is the editor of iBelieve. She lives in Richmond, Virginia with her husband and enjoys reading, writing, and spending time in the great outdoors.
---
---