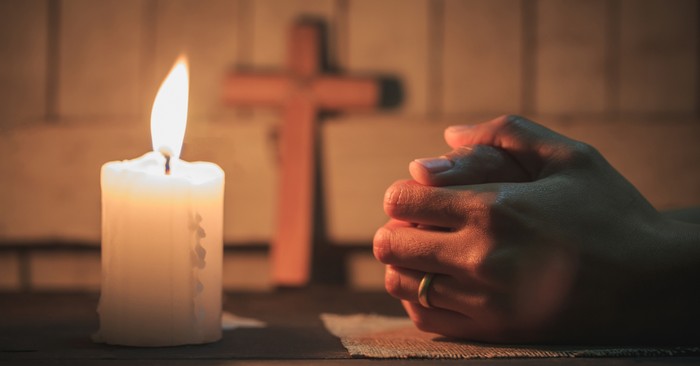 In grief, silence can be deafening. As our thoughts are filled with pain and sorrow, we can feel overwhelmed to the point that we have nothing left to pray. Thankfully, we have a Savior who faithfully intercedes on our behalf. Even when we don't know what to say, His Spirit intercedes for us with groans that cannot be expressed.
"In the same way, the Spirit helps us in our weakness. We do not know what we ought to pray for, but the Spirit himself intercedes for us through wordless groans. And he who searches our hearts knows the mind of the Spirit, because the Spirit intercedes for God's people in accordance with the will of God." (Romans 8:26-27)
What a comforting passage this is for those in the throes of grief! Throughout the pages of Scripture, we find beautiful words of hope - words that help us navigate seasons of pain and sorrow.
Along with God's Word, there are songs that serve as anthems of hope as we work through the different stages of grief. Both music and lyrics work together to bring comfort to the hurting heart.
Though the list is endless, here are 5 songs you can count on to help you pray in times of grief.
Photo Credit: © Getty Images/Tinnakorn Jorruang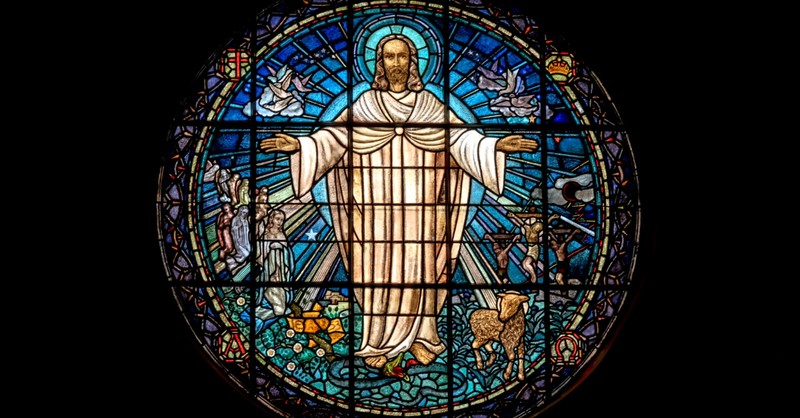 Come to Jesus by Chris Rice
Singer-songwriter, Chris Rice, penned these beautiful words that can help you through your season of grief:
Sometimes the way is lonely
And steep and filled with pain
So if your sky is dark and pours the rain
Then cry to Jesus
Cry to Jesus
Cry to Jesus and live
The relatable imagery we find in this song is both comforting and encouraging as it points us to the One who experienced the deepest form of grief ever known. Our Savior walked lonely roads that were steep and filled with pain. He witnessed the darkest of skies that poured down the rain of our sin and shame upon His shoulders. And still, He loved us enough to go through with the ultimate sacrifice.
Crying to Jesus in our grief is healing and restorative. Come to Jesus is a song that will help you pray for guidance and comfort.
Let's pray.
Lord Jesus, we come to You today in our grief, without knowing exactly what to say. Thank You for going through what You did just for us. We know we can cry out to You and know You understand us completely. We admit our way is often lonely and filled with pain. We need You, Lord. We need Your healing touch today. We look to You through dark skies, hoping for a ray of light to comfort us in our grief. Thank You for hearing our prayer.
In Your name we pray, amen.
Source: Chris Rice
You Are My Hiding Place by Selah
This timeless classic was written from Psalm 32 that says, "Therefore let all the faithful pray to you while you may be found; surely the rising of the mighty waters will not reach them. You are my hiding place; you will protect me from trouble and surround me with songs of deliverance."
In times of grief, we know that God can and will be found. He is our life raft when the waters of despair rise to unimaginable heights. He is our hiding place, our refuge, and our trust. In our weakness, He is strong.
As you grieve, go to God—Your hiding place. Find refuge in Him and know that He is holding You in His hand.
Let's pray.
Holy God, thank You so much for being our hiding place during a time when we need peace and protection. We are weary, Lord, and in You, we find refuge. Please comfort us with beautiful songs of deliverance—deliverance from the searing pain of grief. We trust You.
In Jesus' name, amen.
Photo Credit: © Unsplash
Source: TheSelahVideos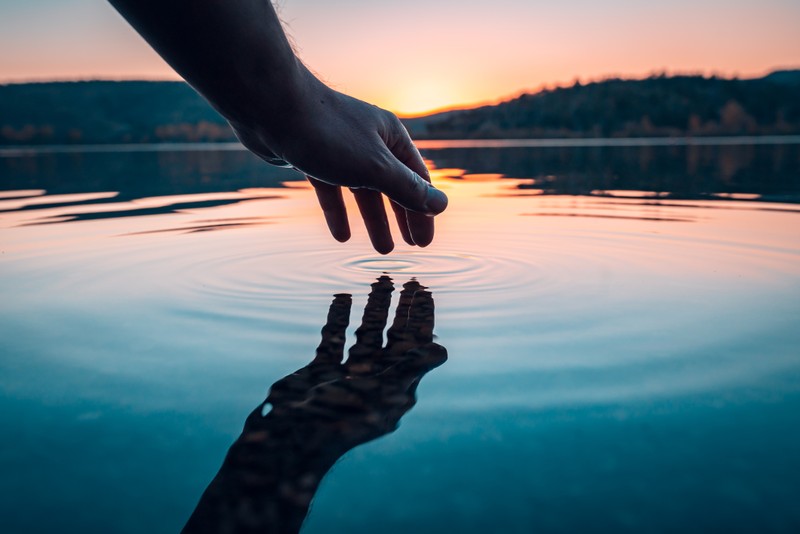 It Is Well by Kristene DiMarco
This modern worship song includes a portion of the original hymn written by Horatio Spafford, "It Is Well with My Soul." He knew all too well the waves of grief that fell upon him when he lost his wife and four daughters on a ship that sank in the Atlantic Ocean.
The fact that he was able to pen the words in the midst of such pain and grief is nothing short of remarkable. From the deep well of faith within, Mr. Spafford was still able to praise the Lord of heaven and earth despite his great loss.
The repetitive chorus throughout "It Is Well" reminds us that God is with us every step of the way.
Through it all, through it all
My eyes are on You
And through it all, through it all
It is well
And through it all, through it all
My eyes are on You
And it is well with me
The key is to keep your eyes on the Lord. Though it seems impossible to recover from grief, God will lead you through it as you abide in Him. And through it all, He will guide you.
Let's pray.
Heavenly Father, please keep our eyes on You through this difficult trial. Our hearts are broken, God, but we know You are the great Mender. Through it all, we trust that You are sovereign and just. Ultimately, we rest in the words, "It is well with my soul."
In the name of Your Son, Jesus, amen.
Source: Bethel Music
Is He Worthy by Andrew Peterson
The beauty of this song brings comfort to the soul. Through honest lyrics that ask thought-provoking questions and give awe-inspiring answers, you can't help but pray and worship as this song is played.
The song begins with words that touch the heart of every person experiencing grief on any level:
Do you feel the world is broken?
(We do)
Do you feel the shadows deepen?
(We do)
But do you know that all the dark won't
Stop the light from getting through?
(We do)
Do you wish that you could see it all made new?
(We do)
As the song continues, it points to the Lion of Judah who conquered the grave—a shining example of the restorative nature of our God. Is He Worthy will lead you into a time of precious prayer and worship as you lay your grief at the feet of the Lord.
Let's pray.
Gracious God, we come to You heart-broken and unable to find the words to pray. Please receive the cry of our hearts today. Everything around us feels so dark. We long to see Your light! Please make all things new and remind us that You have, indeed, conquered the grave!
In the mighty name of Jesus, amen.
Photo Credit: © Getty Images/SHODOgraphy
Source: Andrew Peterson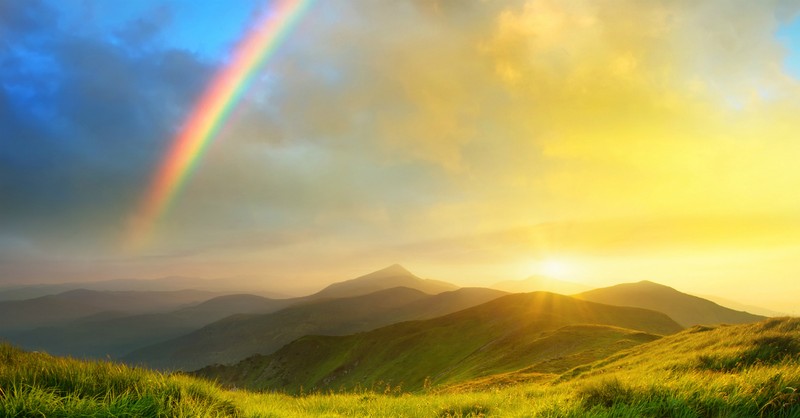 There Will Be A Day by Jeremy Camp
It can be difficult to look to the future when the grip of grief has such a tight hold on us. That's why this song helps us remember:
There will be a day with no more tears
No more pain and no more fears
There will be a day
When the burdens of this place
Will be no more
We'll see Jesus face to face
But until that day
We'll hold on to you always
We'll hold on to Jesus, even with the slightest thread of hope for the future, because as we hold fast to Him, He holds fast to us with the greatest strength to ever exist. Think about that for a moment. Holding on to Jesus by a thread is enough, and when we feel as though the thread might break, His power is made perfect in our weakness.
There will be a day when grief will no longer exists. It will no longer have the power to overcome us or steal our prayers. And in that day, we will look forward to eternity with the Savior—speaking to Him face to face—filled with words of praise and glory for the One who overcame.
Let's pray.
Heavenly Father, in our current circumstance, we are finding it difficult to look to a bright and beautiful future with You. In our grief, give us even the smallest glimpse of heaven where there is no more pain or tears. Please give us strength to keep holding on to Jesus—no matter how weak our grip. And in our weakness, Lord, show Your mighty strength. We look to You today in this season and beyond.
In Jesus' name, amen.
Photo Credit: © Getty Images/Biletskiy Evgeniy
Source: JeremyCampMusic
Originally published Wednesday, 22 September 2021.
---
---