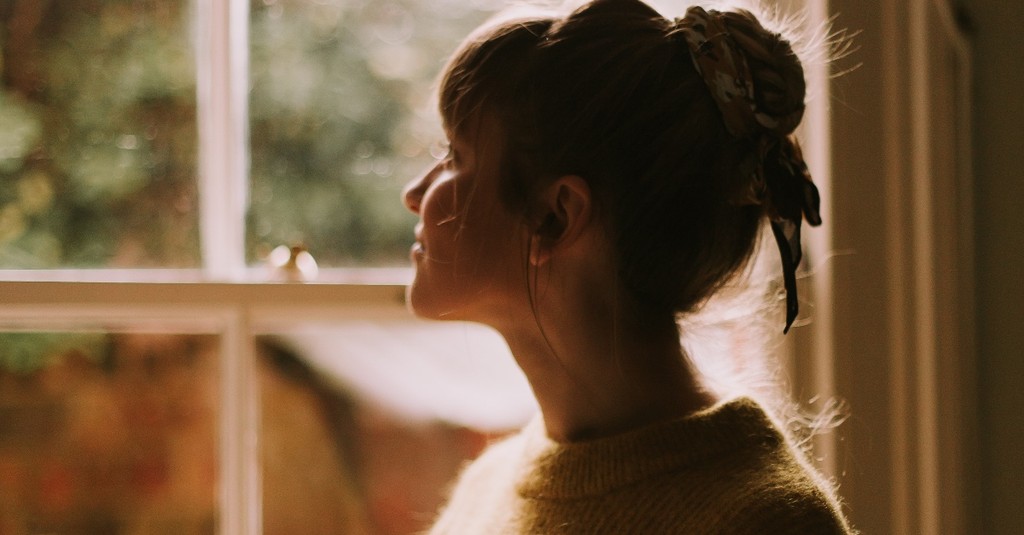 What is faith?
My fiancé broke up with me three weeks before our wedding. Devastated at the age of nineteen, I had no other goals except to get married and have children. I depended on God but my trust needed to grow deeper. By spending the next few months focusing on my Heavenly Father through Scripture, prayer, and leaning on other believers, it did strengthen me. He carried me through to the place of praising Him for protecting me from a wrong relationship.
The writer of Hebrews describes faith as, "The assurance of things hoped for, the conviction of things not seen" (Hebrews 11:1). In verse 6, the writer of Hebrews states "Without faith it is impossible to please Him, for whoever would draw near to God must believe that He exists and that He rewards those who seek Him" (Hebrews 11:6).
It's not wishful thinking or hoping for the best, but rather knowing God exists though we can't see Him. It's believing He's good and loving, including when bad things happen. It's trusting we'll be with Him in heaven because Jesus Christ died and rose again. Once we've believed in Him and God's Spirit lives in us, the strength or weakness of our faith affects how we live. It leads to victory or spiritual defeat. Having confidence in Christ empowers our prayer life and determines when or if we'll take risks in obeying Him. A weak faith can leave us living in fear while strong faith gives us confidence whatever happens.
Here are 10 simple things we can start today to grow stronger in faith:
Photo Credit: © Unsplash/Daiga Ellaby
Slide 1 of 5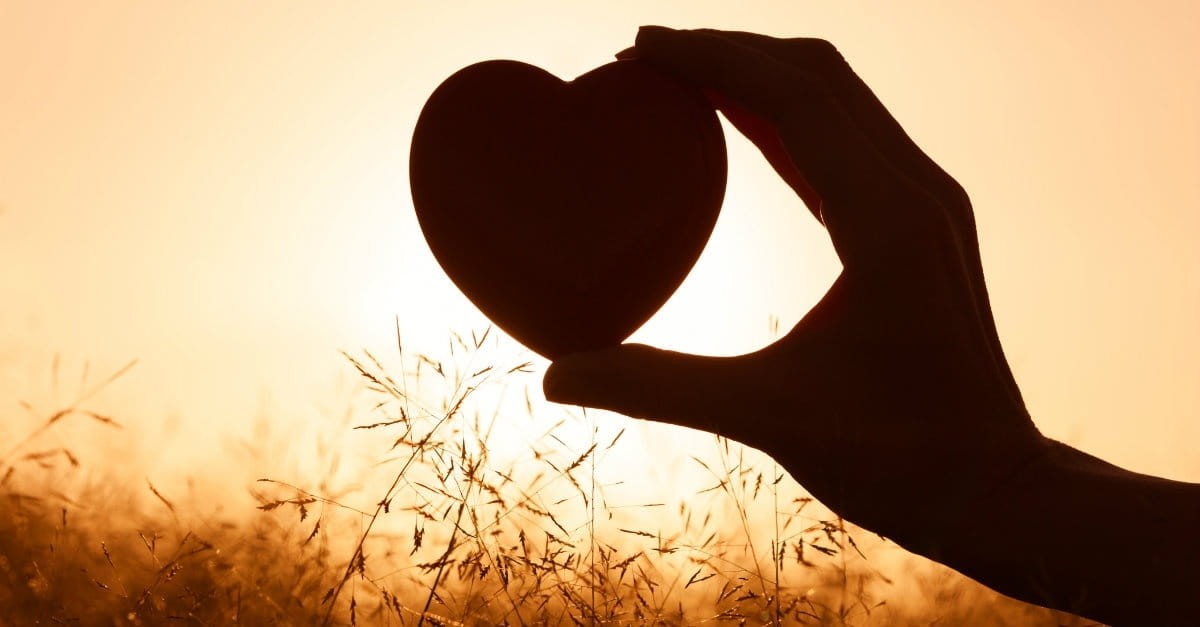 1. Begin your day praising God with a thankful heart.
When you wake up, think about who God is and all He has given you and express your gratitude. Here's a sample prayer, but let the Holy Spirit lead you in praying:
Good morning Father! Thank You for giving me another day to live. Thank You for the sun which rises without fail. Thank You that my soul is secure in You and You will never leave me. I praise You Father and worship You. I believe there's a reason I'm alive, so use me for Your glory. Show me if there's someone You want me to help today. Thank You for breath in my lungs and the ability to think and know You. Praise You for Your unfailing love!
Start with a few minutes if time is an issue. Set a notification to remind you when needed. Consider praising Him in song or playing praise music on a phone app. Switch your alarm to music that uplifts your soul.
2. Ask God to search your heart and reveal anything hindering your relationship with Him.
Be willing to hear whatever He tells you. Ask Him to show you where you need to change and to give you strength to overcome what causes you to stumble.
King David, who lived in Old Testament times, prayed this way: "Search me, God, and know my heart; test me and know my anxious thoughts. See if there is any offensive way in me, and lead me in the way everlasting" (Psalm 139:23-24).
Photo Credit: © SWN
Slide 2 of 5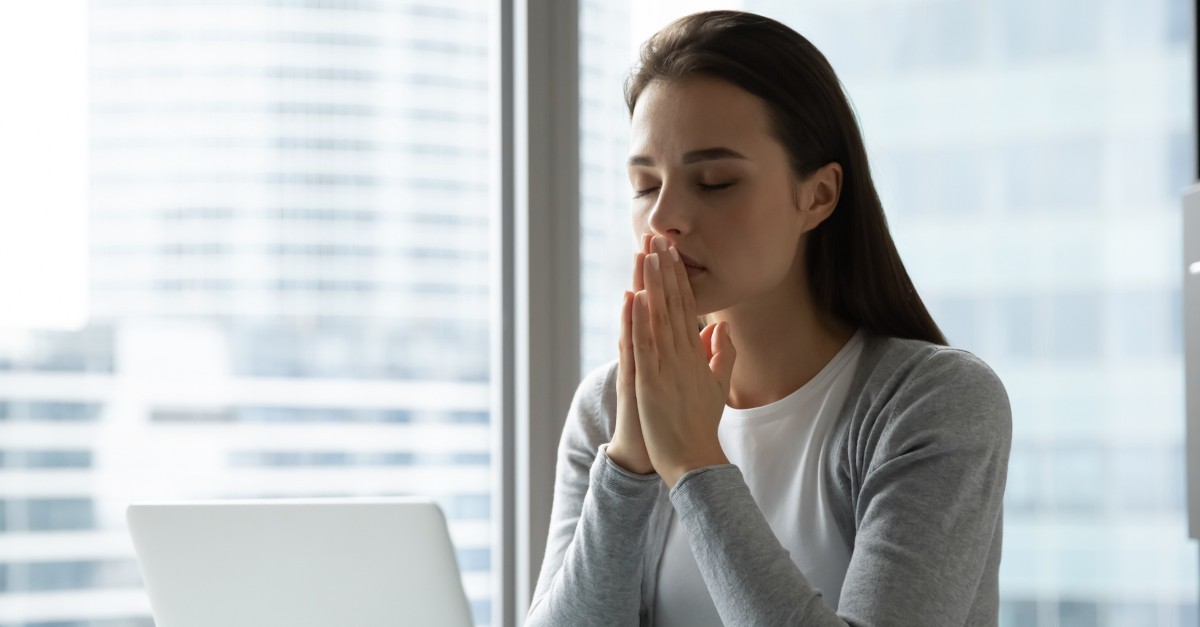 3. Pray throughout the day.
When anxiety attacks, stop and pray. Scripture tells us, "Don't worry about anything; instead pray about everything" (Philippians 4:6a). If you feel convicted about an attitude or action, confess it to God immediately and be cleansed. John, called Jesus's beloved disciple, wrote, "If we confess our sins, He is faithful and just and will forgive us our sins and purify us from all unrighteousness" (1 John 1:9). When someone comes to mind, say a quick prayer for them. As the Apostle Paul wrote to fellow believers, "And pray in the Spirit on all occasions with all kinds of prayers and requests. With this in mind, be alert and always keep on praying for all the Lord's people" (Ephesians 6:18).
Begin documenting answered prayer. Write them down in a prayer journal or diary. Share the experience with a friend. Remembering how God has responded in the past enables us to keep believing now. When I was in my late 30's, I began to think I would never have children. My husband and I had been married for 10 years and I had faced continual roadblocks to my dream of being a mom. Then God gave us our son through a miracle adoption. This memory always buoy's my faith. It was an amazing, underserved gift which came completely from His grace. Though it happened years ago, I still hold to this demonstration of God's unconditional love, especially when concerns for loved ones arise.
3 Simple Prayers You Need to Pray Regularly
Photo Credit: © Getty Images/fizkes
Slide 3 of 5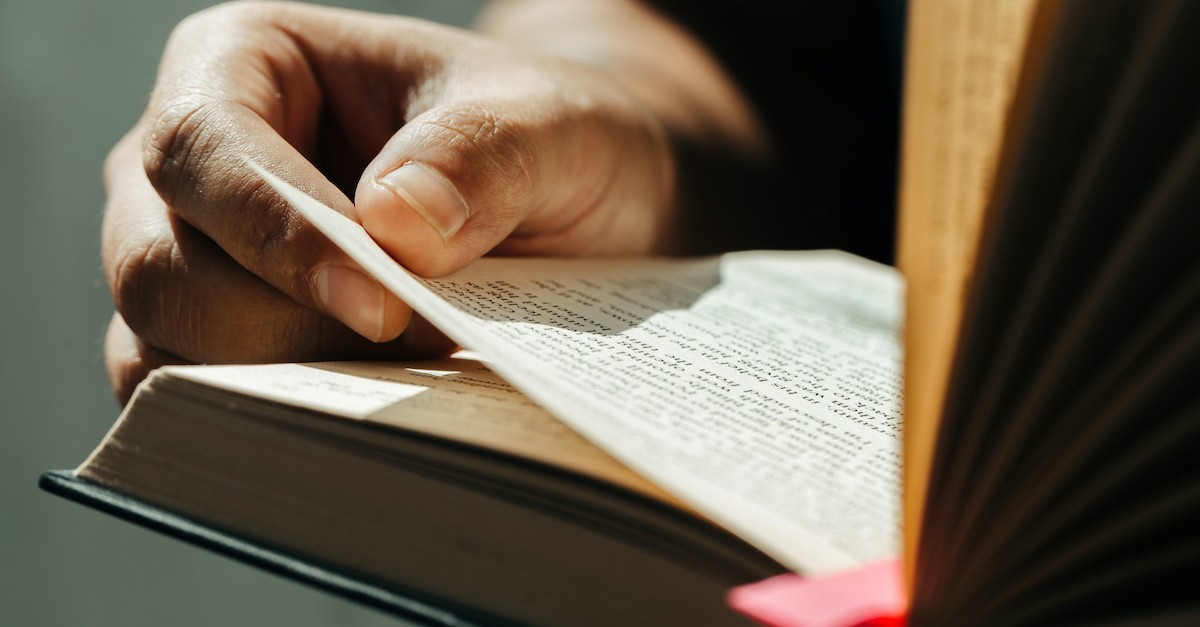 4. Read the Bible.
Commit to reading Scripture for at least five minutes each day. There are many devotional apps, books, and online resources which can increase your understanding of the Bible. You can even listen while you drive or cook dinner. The book of Psalms or John would be a great place to begin. Ask God to speak to you as you read and look for promises or descriptions of who God is. Once you establish a habit, gradually increase the amount you read. Find one verse to meditate on each day and turn it into a prayer. Think about all it means. Be sure to read the verse in context to better understand its true meaning.
Manage your expectations. About eight years ago, I was inspired to start using the SOAP method of Bible study. Excitedly, I thought, "This will change my life!" I was anticipating an immediate powerful experience. But instead I learned it's what you do every day that changes your life. As I read Scripture daily for years, truth embedded itself in my heart and mind. Spiritual growth is a journey and occurs over time because of daily choices. The writer of the book of Hebrews taught, "For the word of God is alive and active. Sharper than any double-edged sword, it penetrates even to dividing soul and spirit, joints and marrow; it judges the thoughts and attitudes of the heart" (Hebrews 4:12).
Photo Credit: © Getty Images/pcess609
Slide 4 of 5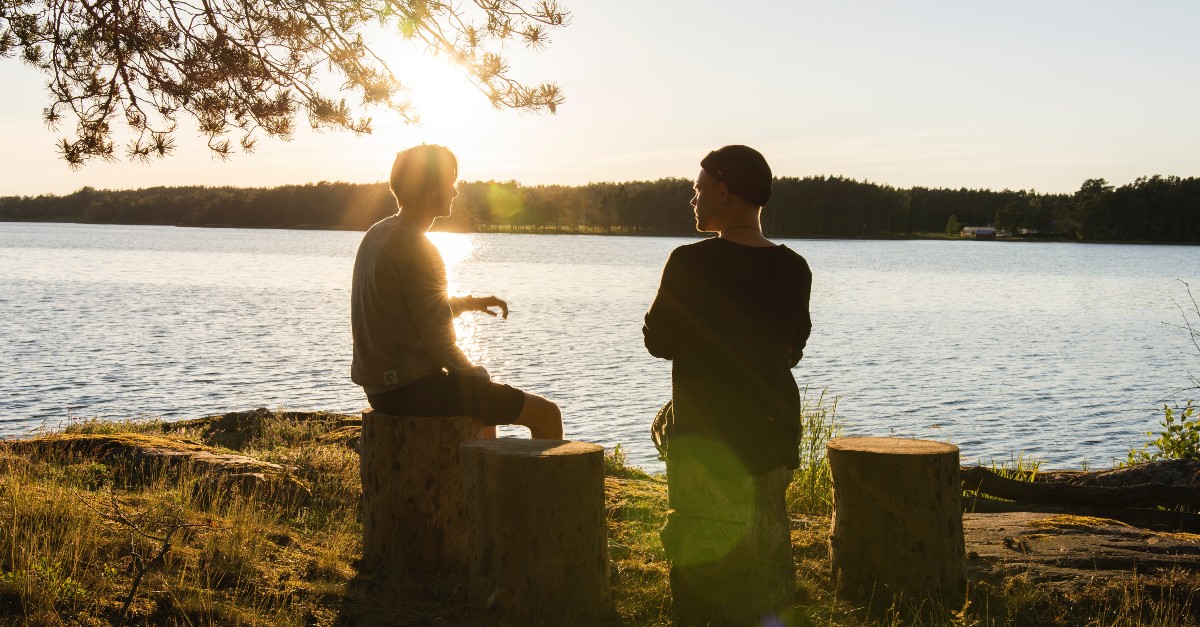 5. Share your beliefs with other Christians.
We need each other. Talk to another believer about something you learned recently. Ask for prayer. Prayerfully seek a spiritually strong mentor and spend time with them. If you don't know anyone, ask God to bring someone into your life. Discussing your questions and what you're learning from Scripture strengthens your faith.
The ancient King Solomon, known to be the wisest king during Old Testament times, taught: "Two are better than one, because they have a good return for their labor: If either of them falls down, one can help the other up. But pity anyone who falls and has no one to help them up" (Ecclesiastes 4:9-10). I have a friend who loves Jesus but because of hard times she was doubting God's love and wondered if she was being punished. I was able to speak truth into her life reassuring her of God's unconditional love. She needed someone to help her through that valley. At other times, she has helped me to see truth in my life.
I've been a Christian for over 50 years and I'm still learning I simply can't mature in Christ by myself. God designed us to live in community. We can only go so far in our faith if we operate alone. The times I've stayed in isolation, I grew weaker, not stronger.
6. Attend a church where grace and truth are offered.
As stated before, we need other Christians and the best place to find Christian friends is in a Bible-believing church. Be sure to look at the statement of belief and assure that salvation through Jesus Christ is taught. Also, verify that they offer grace and love and value accepting people where they are and helping them become more like Jesus. Hebrews 10:24-25 teaches us "And let us consider how we may spur one another on toward love and good deeds, not giving up meeting together, as some are in the habit of doing, but encouraging one another—and all the more as you see the Day approaching." This means attending church or spending time with other believers is crucial to our spiritual life.
Photo Credit: © Unsplash
Slide 5 of 5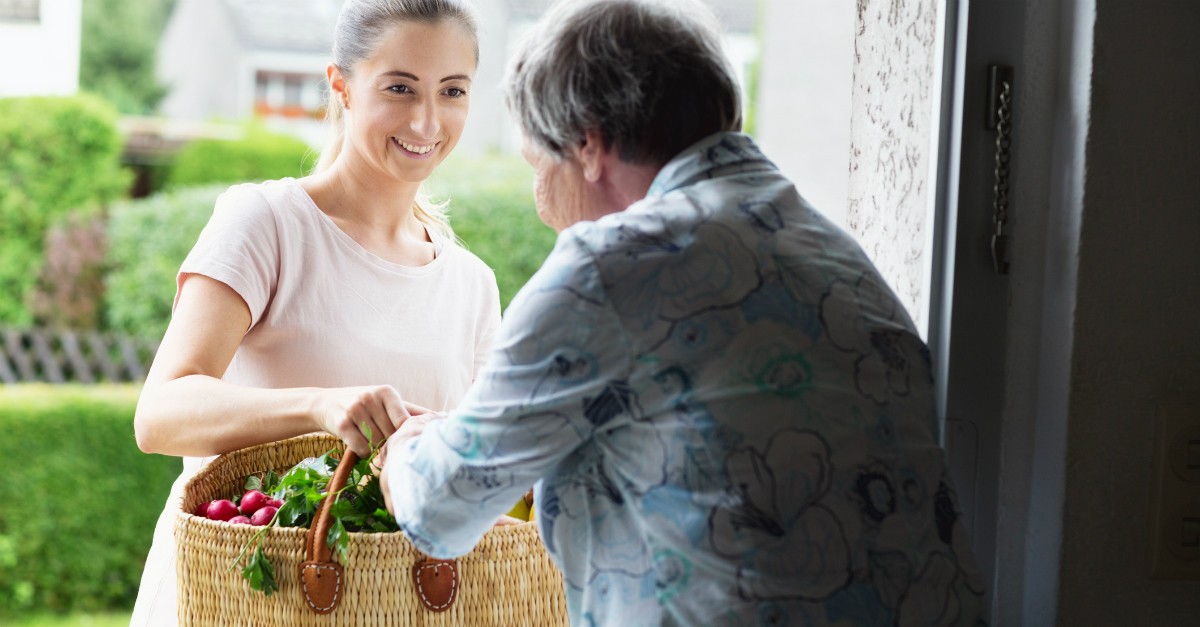 7. Serve in some way however small.
When we help others, we often receive the most benefit. Look for places in your church or community where you can help those in need. Practice acts of kindness. When we share the gospel and help those with a weaker or more immature faith, ours grows. Peter, perhaps Jesus's most well-known disciple, gave this instruction: "Each of you should use whatever gift you have received to serve others, as faithful stewards of God's grace in its various forms" (1 Peter 4:10).
8. Read an encouraging book or listen to a Christian podcast or message.
There are hundreds of great books and messages available. Start by asking for recommendations from Christians you trust or talk to a pastor at your church.
Learning about Christian heroes from the past always encourages me. Find a book at the library or online about someone who was strong in faith and persevered to find inspiration.
Check out Crosswalk's top Christian Podcasts here.
9. Don't be afraid to ask questions.
We all have times we when we question what we believe and seek truth. God welcomes our questions and wants to answer. Scripture tells us in James 1:5-6a, "If any of you lacks wisdom, you should ask God, who gives generously to all without finding fault, and it will be given to you. But when you ask, you must believe and not doubt." When experiencing doubt, also ask your pastor, counselor, or another mature Christian you're acquainted with for help.
10. Be willing to obey God when it's scary or uncomfortable.
The more you're required to depend on God, the more your faith will mature.
Take action on something you know God is asking you to do and trust Him to help you. This might be speaking to someone about Him, writing an encouraging letter, serving in a new ministry, giving your testimony, or some other risk. As resistance exercises strengthen physical muscles, so our spiritual muscles increase when challenged. If we remain in our safe haven, we don't advance in confidence. This also deepens my trust in Christ. In order to know God will catch me when I jump, I have to be willing to take the leap.
Each new level of faith eventually becomes a place of comfort we're called to leave. I don't believe God will ever tell us to take it easy and get comfortable because we've reached our peak. As long as we're on earth, He will call us to a deeper life with Him and to new opportunities requiring dependence on Him. I'm speaking to myself here. I like being where I feel safe and know what to expect. I pray God will increase my willingness to take the next step, stirring me to fully rely on Him.
Father, please help each of us grow stronger in faith. May we be willing to seek You first each day listening for Your guidance and obeying You despite being afraid or facing what seems impossible. We believe in You Lord! We know You reward those who seek You and You love us with an everlasting love! Please be glorified through us every day.
Photo Credit: © Getty Images/Silvia Jansen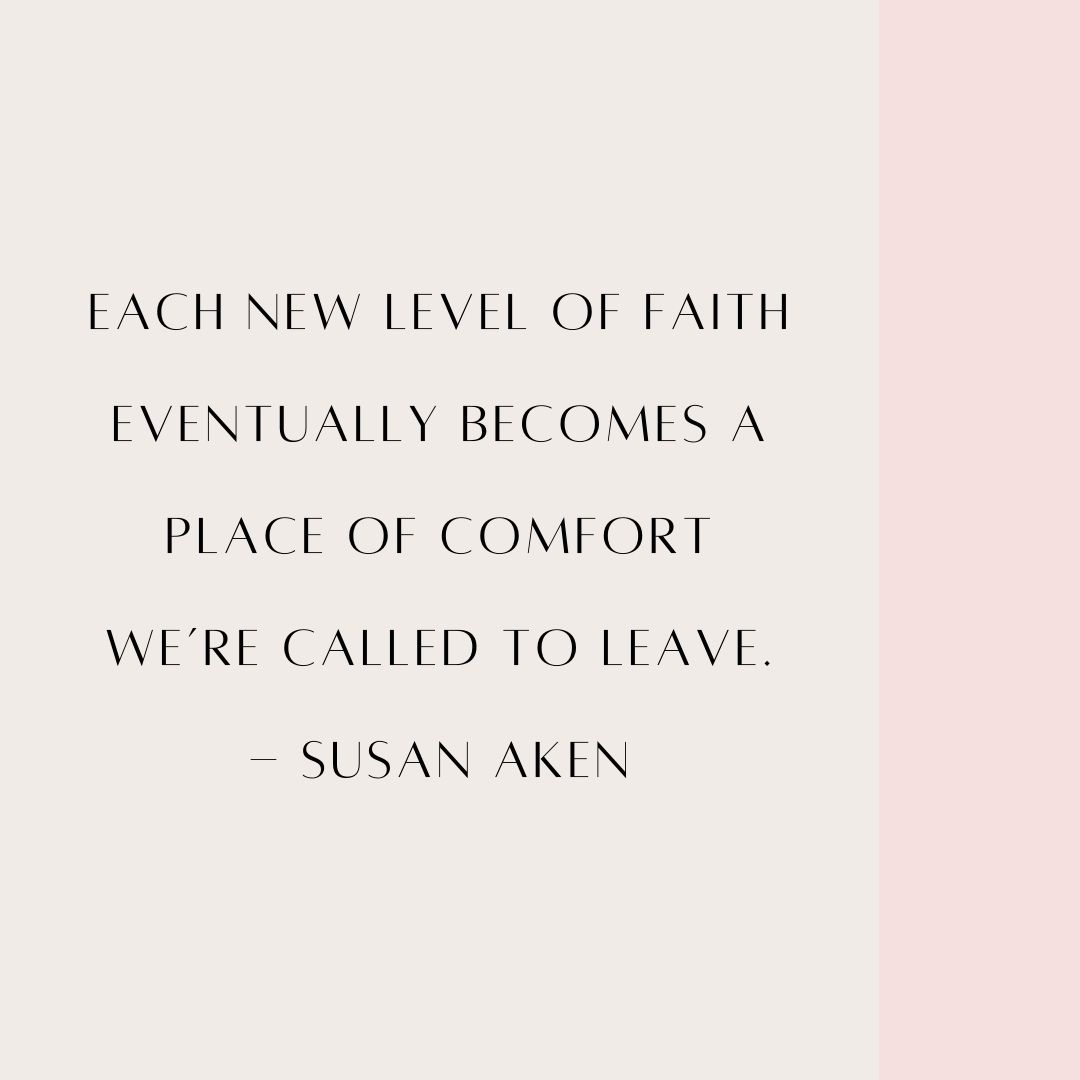 Design Credit: © SWN/Sarah Martin
Originally published Thursday, 18 March 2021.