5 Prayers to Silence Lies and Seize New Life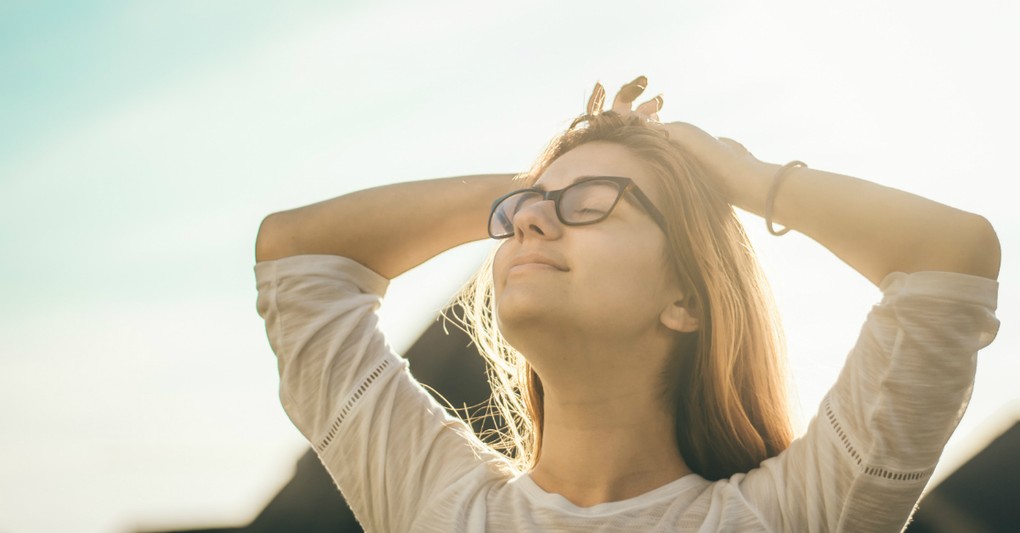 The enemy will use whatever it takes to make us believe his lies. It's to his benefit to convince you that you are behind, not good enough, not pretty enough or incapable of doing the very thing God is calling you to do. The enemy reminds us of our limitation in an effort to steal our joy and weaken our faith.
1 Peter 5:8 reminds us how we are to be alert because the enemy is constantly on the move looking for ways to devour us. He awaits the right time to make us doubt and believe the lies he tries to feed us. He is crafty, yet we must remember that the schemes he pulls are nothing new. He uses the same tricks repeatedly, but it is up to us to make a decision that enough is enough.
As long as we continue to listen to lies, we will allow the enemy's voice to ring louder than God's word. The enemy will twist words to make them sound like the truth in an effort to cater to his plan. So we have to choose to believe what God has said about us over what the enemy says.
Here are 5 prayers to help silence the lies of the enemy and seize the new life God wants for you:
Photo Credit: © Unsplash/Radu Florin
1. A prayer to trust God as the author of your story.

Slide 1 of 5

No matter what comes our way, we have to remember that God is in control. He knows what we need far more than we do as He is our Creator. When He created us, He knew every tear we'd cry, every detour we would make and He loves us through it all. We have to make a decision to trust Him through the good and the bad knowing that nothing is wasted. When you find yourself in moments where your trust is fading, pray:

Father, I ask for your help in trusting You when I can't see or fully comprehend Your hand at work. Help me to trust that You know what is best and you will work it out for my good. Help me to trust the process and know that You are with me through it all.

Photo Credit: © Getty Images/digitalskillet

2. A prayer to remember that you are enough.

Slide 2 of 5

Jesus Christ is enough for us. He was intentional to create us from His image and we need to trust that how we were outwardly created was for a reason and how we have been inwardly created was to worship Him. We were created to be in community with Him. If we allow the world to disconnect us from our Creator, then we will miss the beauty of His creation.

Father, thank You for the reminder that I am enough. You created me in Your image and as Your wonderful creation, I am enough in You. I no longer want to see with my eyes which have been tainted by the world, but help me to see through the spiritual eyes You have given me. Help me to see myself the way You see me.

Photo Credit: © Getty Images/Fantom rd

3. A prayer to remember the gift of grace.

Slide 3 of 5

Hebrews 4:16 says let us approach the throne of grace with boldness, so that we may receive mercy and find grace to help us in time of need. Grace has been given to us through Jesus' death on the cross. We do not deserve the grace we have been given but we have it as children of God. This grace we have been given is something we have to give to ourselves as we seize a new life.

Father, thank You for your Son Jesus Christ who died for me. I am not worthy of this grace, yet You loved me enough to gift it to me anyways. Help me to remember Your grace every day. I know I cannot be perfect, nor should I strive to be, but help me to give myself grace on this journey, especially when things do not go as I think they should.

Photo Credit: © Getty Images/kieferpix

4. A prayer to walk in obedience no matter what it looks like.

Slide 4 of 5

One of my favorite stories in the bible is found in Luke 2, the birth of Jesus. When it comes to walking in obedience, I think about when the angels appeared to the shepherds to let them know that their Savior was born. They were initially afraid yet they responded in obedience. In Luke 2:15, the shepherds said "let's go straight to Bethlehem" and they hurried off to find the birth of their Savior. That is a beautiful picture of obedience. When God asks us to do something, it may not make complete sense to us in the moment, but there's a reason behind it all. Let's commit to immediate obedience with whatever He entrusts us with. Pray:

Father, You have a plan for our lives and although I may not understand it all, help me to walk in obedience. Not questioning what You are asking from me but immediately putting one foot in front of the other while trusting You along the way. You have entrusted me to partner with You to build Your kingdom. Let me walk swiftly in obedience.

Photo Credit: © Getty Images/Zbynek Pospisil

5. A prayer to enjoy the journey.

Slide 5 of 5

The journey is never smooth. It always includes some sharp turns and unexpected stops along the way, but the journey is necessary. It is where we grow and mature (James 1:2-4). It is in the journey where we lean on God to see us through. As you seize new life, pray to enjoy the journey especially when things are gray, here's a place to start in prayer:

Father, thank You for the journey, whether I'm on the mountain or walking through the valley, help me to enjoy the process knowing that You are doing a good work inside me. I desire to trust You through it all, but help me to never miss an opportunity to thank You along the way. You are with me through the journey, help me to never forget.

No matter what the enemy may throw your way this year, let's be committed to recognizing his schemes, and choosing to turn to the word of God to combat every lie before it finds a home in our hearts.

Remember That You Are Not Unequipped

God has already prepared us to fight against the enemy's attack, which is why He reminds us of His armor. He tells us to put on the full armor of God so that we can stand against the enemy (Ephesians 6:11). The full armor has been given to us as followers of Christ because He knew we would need it to help get through life.

Stand firm then, with the belt of truth buckled around your waist, with the breastplate of righteousness in place, and with your feet fitted with the readiness that comes from the gospel of peace. In addition to all this, take up the shield of faith, with which you can extinguish all the flaming arrows of the evil one. Take the helmet of salvation and the sword of the Spirit, which is the word of God. And pray in the Spirit on all occasions with all kinds of prayers and requests. With this in mind, be alert and always keep on praying for all the Lord's people. (Ephesians 6:14-18)

We can never underestimate the power of prayer. Ask the Holy Spirit to search your heart and be your guide every single day. Remember, He works everything out for our good (Romans 8:28).

Commit to being obedient in whatever He is leading and trust Him to carry you through. Life is never easy, but we have been granted tools to help us during the good and bad times.

Don't allow the enemy's voice to be louder than the truth of God's word. Choose to follow Him and not give into the lies, but instead to take hold of every gift God wants to give you.

Who will you listen to today?

Photo Credit: © Getty Images/Rawpixel