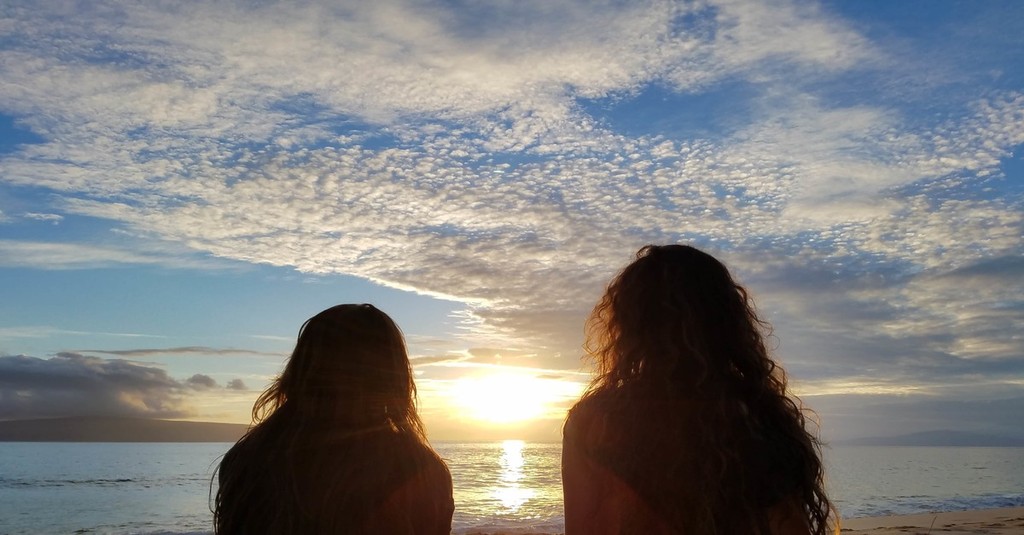 If your friend needs strength, pray for them to receive spiritual strength and comfort from God. May these prayers for a friend help to express your gratitude and support for those close to you needing strength.
Prayer is the way we communicate with God. It indicates a back and forth dialogue—a time of listening and a time of speaking. It's the place where we worship, confess, repent, and make requests.
I have a consistent running dialogue in my head and heart with the Lord. I tell him my hurts and my questions along with my wonder—over the sunset and the iridescent colors revealed when the sun flashes on the pheasant's feathers.
I tell him my failings and share my struggles over climbing this next mountain. I share my fears about whether or when the storms will abate. Simply put, prayer is something I begin at the start of the day and don't say amen until I fall asleep.
We hope these 7 beautiful prayers for a friend bring comfort and strength.
Photo Credit: ©GettyImages/Debbie Helbing
Slide 1 of 8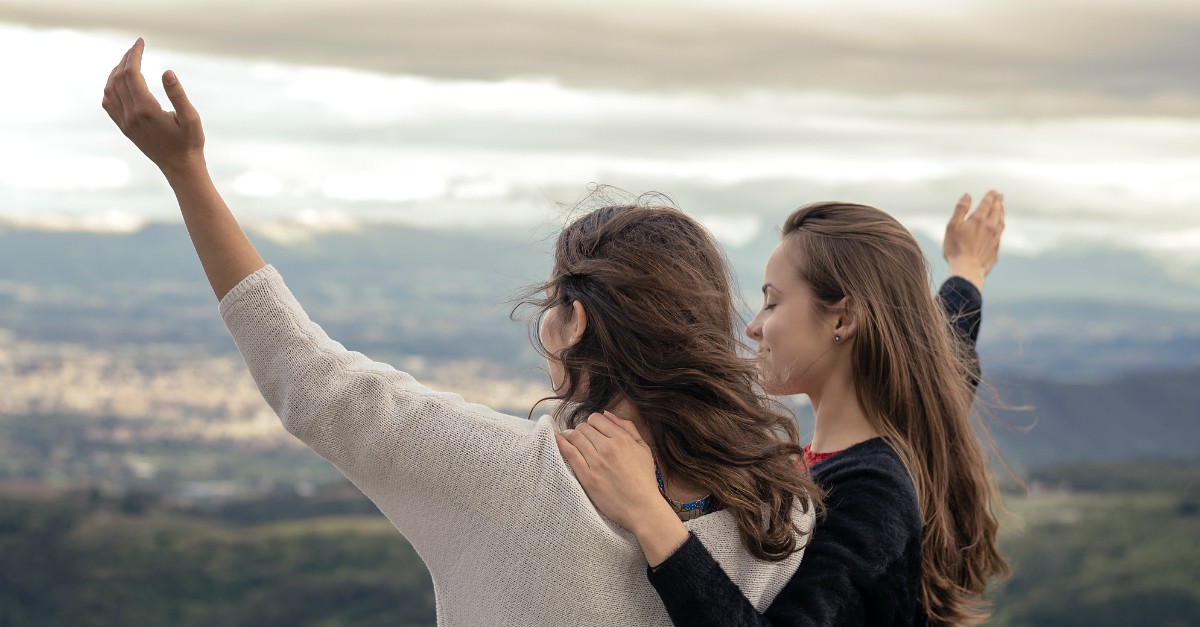 The Power of Praying for a Friend
Prayer for strength is one of many forms of prayers. Many people pray for strength because it seems as though there is much in this life that drains strength away. The news, tensions between people, choices my loved ones make, fears, and doubts.
We're not alone in our need—our friends need prayers for strength, too. We all share the common need for strength to make it through each day.
Friendships bless and enrich our life. God's word clearly lays out the importance of community and togetherness. We're stronger when we face life together. Our joys multiply and our griefs divide when we walk with a friend through life.
Galatians 6:2 reminds us that bearing one another's burdens fulfills the law of Christ. Many of our friends need prayers for strength when they grieve, struggle in relationships, or suffer in their physical body.
These issues create inner turmoil that can weaken hope, faith, peace, and joy...which is why we need prayers for strength.
Photo Credit: ©GettyImages/Simon Lehmann
Slide 2 of 8
1. Prayer for a Friend Who Is Grieving
Lord, be with my friend as her sorrows threaten to overwhelm her. Be her rock that she stands on and her refuge that she hides herself in. Lord, you are mighty to save and I pray that she would find you to be the best hiding place of all. Meet her in her sorrow and give her strength to bear the grief. Walk with her through it and carry her when she cannot take another step. You give strength to the ones weary with sorrow. Be her strength as she trusts in you. Amen.
Psalm 34:18, "The Lord is close to the brokenhearted and saves those crushed in spirit."
Psalm 147:3, "He heals the brokenhearted and binds up their wounds."
Matthew 5:4, "Blessed are those who mourn, for they will be comforted."
Photo Credit: ©Unsplash/Alvin Mahmudov
Slide 3 of 8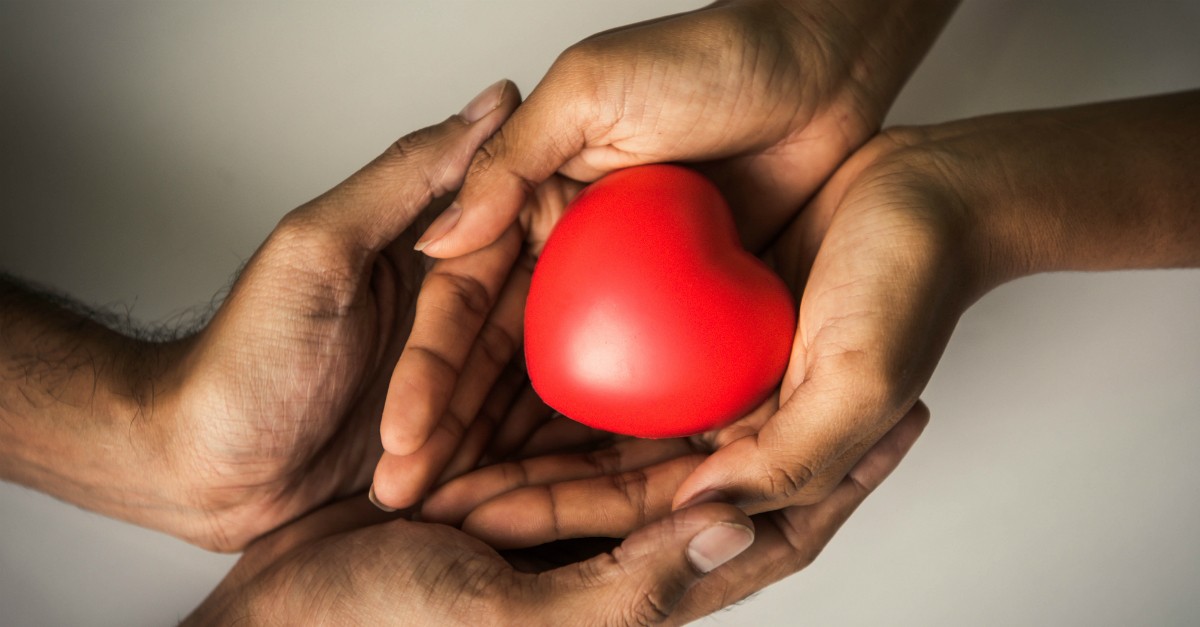 2. Prayer for Strength for a Friend in Their Relationships
Lord, relationships of all kinds fill our lives, but when we experience one or more fractured relationships, we struggle. Give my friend the strength she needs in her relationships to know how to love, how to speak the truth in love, and how to stand firm in her beliefs. Give her wisdom to know when to speak and when to stay silent. Strengthen her relationships as she walks with you, trusting that you will accomplish your will in her relationships. Amen.
Ecclesiastes 4:9-10, "Two are better than one, because they have a good return for their work: if one falls down, his friend can help him up. But pity the man who falls and has no one to help him up!"
1 Thessalonians 5:2, "We always thank God for all of you, mentioning you in our prayers."
Romans 12:17: "Do not repay anyone evil for evil. Be careful to do what is right in the eyes of everybody."
Photo Credit: ©GettyImages/Shutter2U
Slide 4 of 8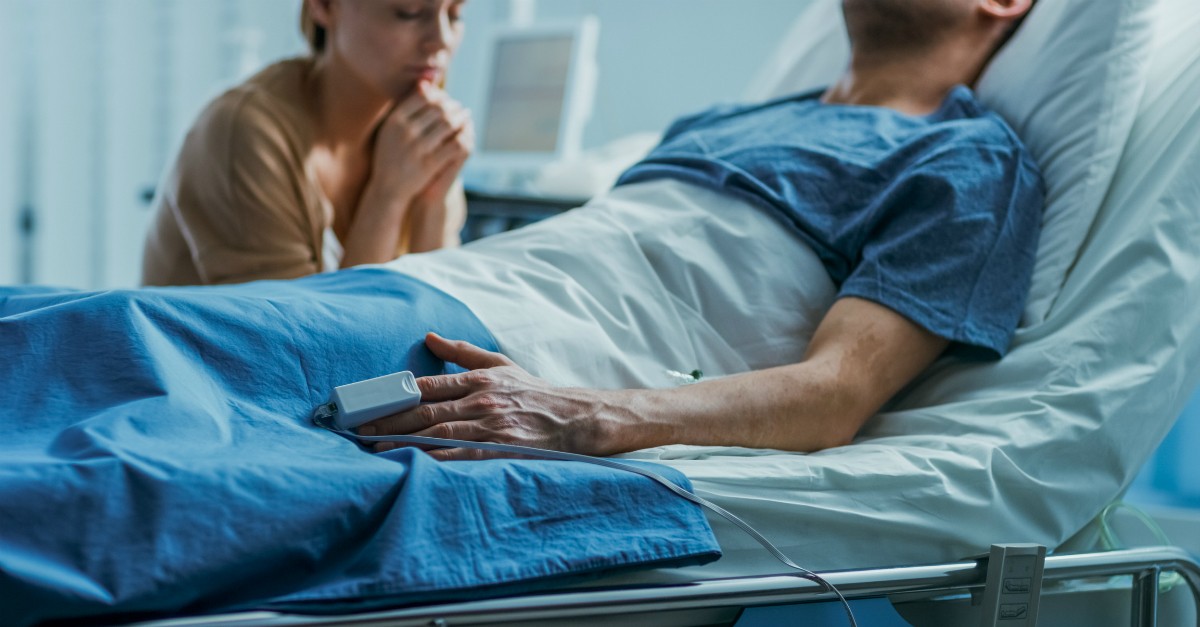 3. Prayer for a Friend's Physical Strength and Health
Lord, You are the great physician. I pray that you would be with my friend in his physical struggles. That his daily pain wouldn't overwhelm him, but that your presence would cover him. In your great mercy, I ask that you, for your glory, would heal my friend of his illness. Give him the endurance to face each day with joy in his heart because of who you are. You are righteous and merciful and full of healing. Amen.
Isaiah 53:4-5, "Surely he took up our infirmities and carried our sorrows, yet we considered him stricken by God, smitten by him, and afflicted. But he was pierced for our transgressions, he was crushed for our iniquities; the punishment that brought us peace was upon him, and by his wounds we are healed."
3 John 1:2, "Dear friend, I pray that you may enjoy good health and that all may go well with you, even as your soul is getting along well."
Philippians 4:19, "And my God will meet all your needs according to his glorious riches in Christ Jesus."
Photo Credit: ©GettyImages/gorodenkoff
Slide 5 of 8
4. Prayer for a Friend to Find Hope
Holy God, you are our hope, but sometimes it's easy to lose hope in the midst of difficult circumstances. Strengthen my friend in hope as he walks this life's journey. May he know the assurance that comes from knowing you. Let him revel in you as he walks in hope that defies his situation. Give him the strength to fix his eyes on you as he endures, grows in character, and develops hope. Give him the hope he needs to navigate his circumstances. Amen.
Isaiah 40:31, "But those who hope in the Lord will renew their strength. They will soar on wings like eagles; they will run and not grow weary, they will walk and not faint."
Romans 5:5, "And hope does not disappoint us, because God has poured out his love into our hearts by the Holy Spirit, whom he has given us."
Romans 15:13, "May the God of hope fill you with all joy and peace as you trust in him, so that you may overflow with hope by the power of the Holy Spirit."
Photo Credit: ©GettyImages/Design Pics
Slide 6 of 8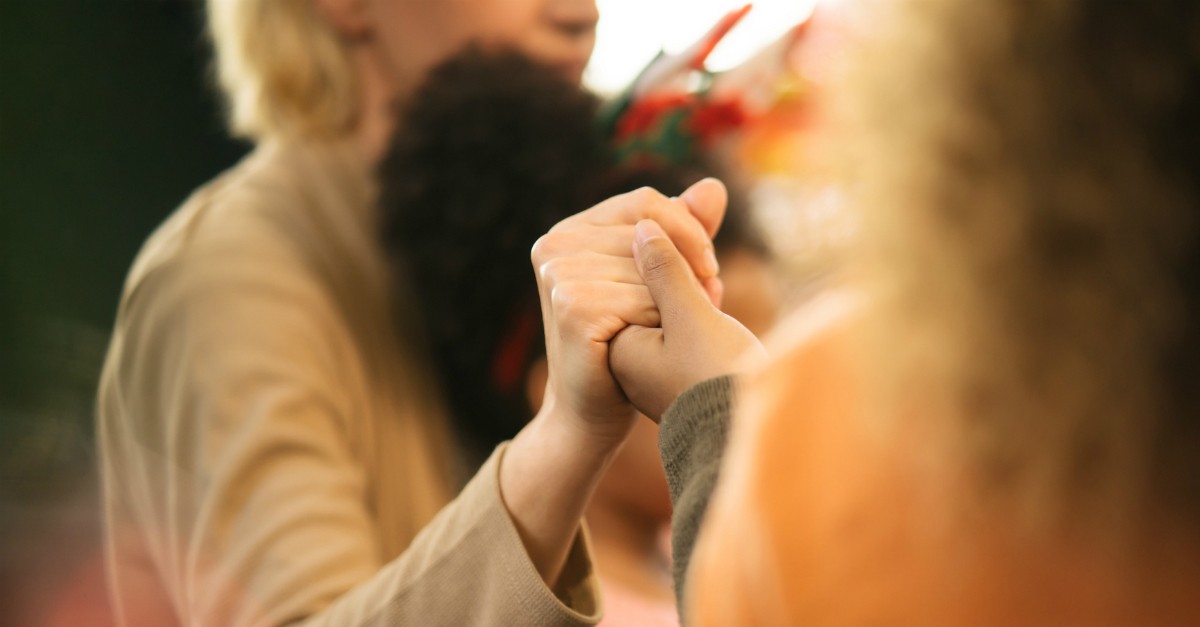 5. Prayer for a Friend to Experience Peace
Lord, Peace sometimes feels elusive—as though it's a vapor that doesn't linger long enough. But Lord, you say that your peace is a peace that passes all understanding. Fill my friend with peace. Let her mind be at rest, her heartbeat steady, and her body still as she rests in you. Flood her from the top of her head to the tips of her toes. As she takes baby steps forward into her future, let the gospel of peace cover her feet and may her way be firm. Amen.
Philippians 4:7, "And the peace of God, which transcends all understanding, will guard your hearts and your minds in Christ Jesus."
Isaiah 26:3, "You will keep in perfect peace him whose mind is steadfast, because he trusts in you."
John 16:33, "I have told you these things, so that in me you may have peace. In this world you will have trouble. But take heart! I have overcome the world."
Photo Credit: ©GettyImages/Undefined undefined
Slide 7 of 8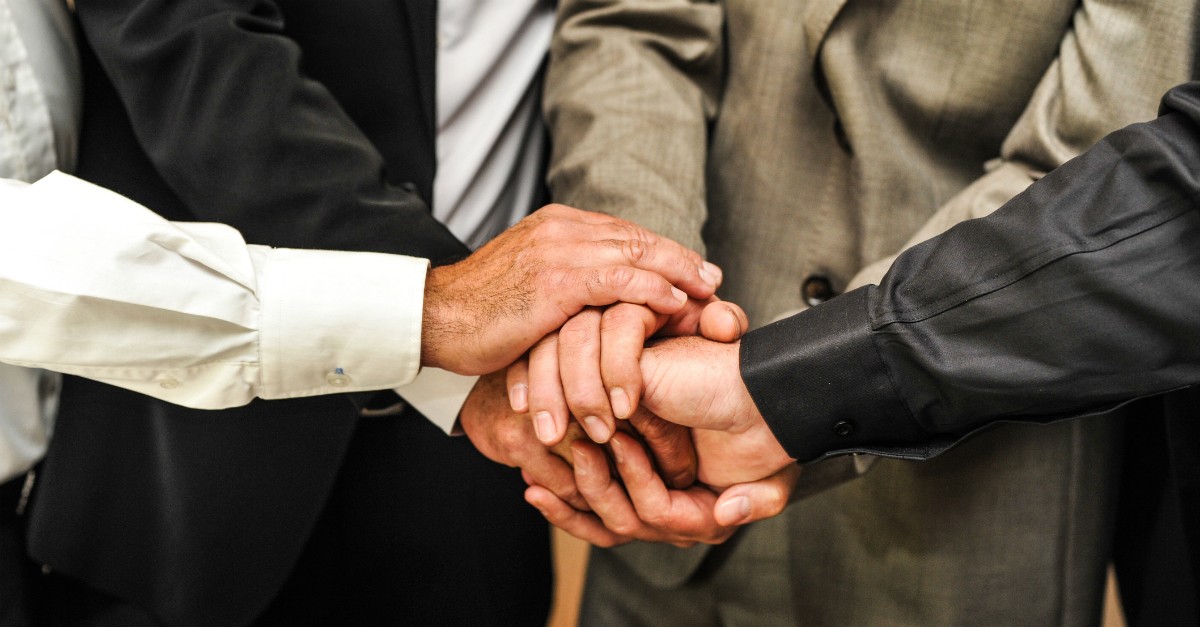 6. Prayer to Strengthen a Friend's Faith
Holy Father, strengthen my friend's faith so that he may walk humbly, love mercy, and do what is right. Give my friend the faith that he needs to stand tall, not in his own strengths and abilities, but because of you. You are faithful and everlasting. Give my friend the strength he needs to grow in his faith in you. Show up for him in ways that surprise him and reveal your heart for him. Amen.
Psalm 119:30, "I have chosen the way of truth; I have set my heart on your laws."
Romans10:10, "For it is with your heart that you believe and are justified, and it is with your mouth that you confess and are saved."
Ephesians 3:16-17, "I pray that out of his glorious riches he may strengthen you with power through his Spirit in your inner being, so that Christ may dwell in your hearts through faith. And I pray that you, being rooted and established in love."
Photo Credit: ©GettyImages/sgolan20
Slide 8 of 8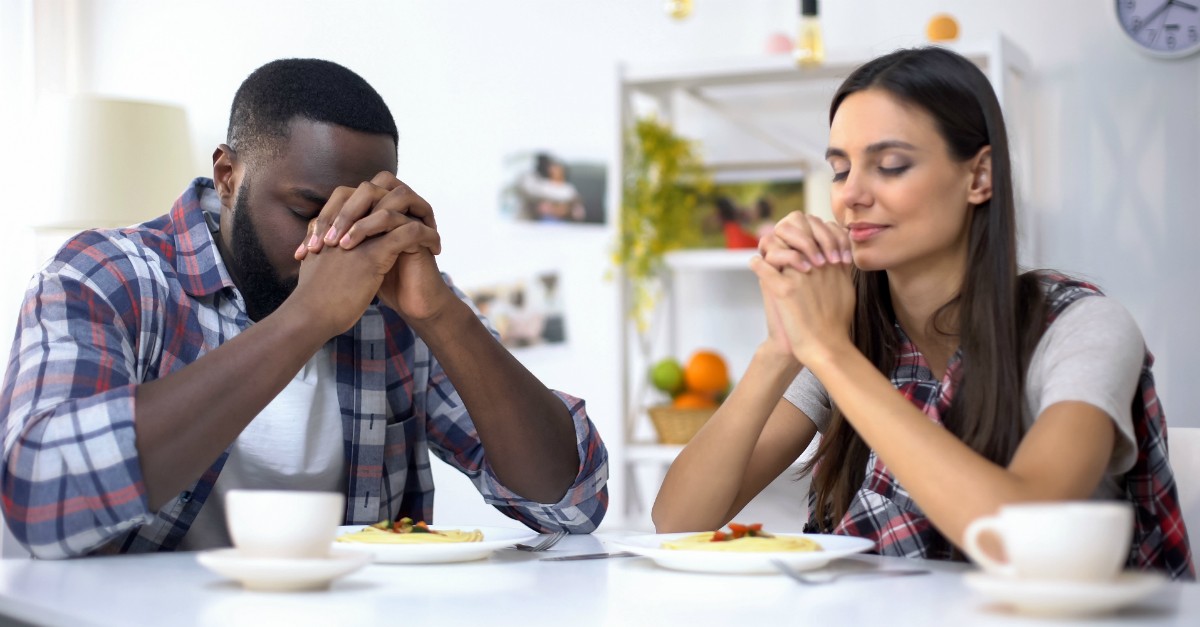 7. Prayer for a Friend Who Feels Lonely
Lord, it's amazing how we can be surrounded by people and still feel incredibly lonely. Be with my friend in her loneliness. Help her to feel your presence surrounding her. Be her companion in a new way and let her turn to you with every cry of her heart. Bring her a friend to speak words of life into her heart just when she needs them and let her find the ability to have fellowship in her desperate loneliness. Amen.
Deuteronomy 31:6, "Be strong and courageous. Do not be afraid or terrified because of them, for the Lord your God goes with you; he will never leave you nor forsake you."
Psalm 27:10, "Though my father and mother forsake me, the Lord will receive me."
Isaiah 41:10. "So do not fear, for I am with you; do not be dismayed, for I am your god. I will strengthen you and help you; I will uphold you with my righteous right hand."
Prayer strengthens bonds between believers and as we pray for our friends, our hearts knit together in new ways. It is a privilege to pray for one another, whether we know exact needs or not, we can still bring prayer and petitions before the Lord on our friends behalf. We can provide strength for our friends through the prayers we pray.
Photo Credit: ©GettyImages/Motortion
Originally published Thursday, 25 June 2020.