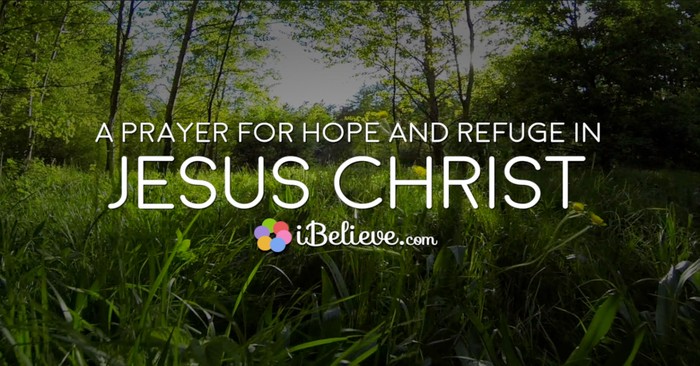 "May the God of hope fill you with all joy and peace in believing, so that by the power of the Holy Spirit you may abound in hope." - Romans 15:13
"May the God of hope fill you with all joy and peace in believing, so that by the power of the Holy Spirit you may abound in hope." - Romans 15:13
Subscribe and click the 🔔 for notifications of new prayer videos!
My Hope and Refuge
Oh, Lord God, Holy Lover of my soul, when you come into my soul, all that is within me will rejoice. You are my glory and the exultation of my heart. You are my hope and refuge in the day of my trouble. Set me free from all evil passions, and heal my heart of all unrighteous affections, cure and cleanse me within, that I may be made fit to love, courageous to suffer, steady to persevere. Nothing is sweeter than love, nothing more courageous, nothing fuller nor better in heaven and earth; because love is born of God, and cannot rest but in God, above all created things. Let me love you more than myself, and love myself except for you, and in you all that truly love you, as the law of love commands, shining out from yourself. In Jesus' Name, Amen.
Bible Verses about Hope and Refuge
Jeremiah 29:11
For I know the plans I have for you, declares the Lord, plans for welfare and not for evil, to give you a future and a hope.
Romans 15:13
May the God of hope fill you with all joy and peace in believing, so that by the power of the Holy Spirit you may abound in hope.
Romans 12:12
Rejoice in hope, be patient in tribulation, be constant in prayer.
Hebrews 11:1
Now faith is the assurance of things hoped for, the conviction of things not seen.
Isaiah 40:31
But they who wait for the Lord shall renew their strength; they shall mount up with wings like eagles; they shall run and not be weary; they shall walk and not faint.
Psalm 62:8
Trust in him at all times, O people; pour out your heart before him; God is a refuge for us. Selah
John 3:16-17
"For God so loved the world, that he gave his only Son, that whoever believes in him should not perish but have eternal life. For God did not send his Son into the world to condemn the world, but in order that the world might be saved through him.
Psalm 27:5
For he will hide me in his shelter in the day of trouble; he will conceal me under the cover of his tent; he will lift me high upon a rock.
Psalm 91:4
He will cover you with his pinions, and under his wings you will find refuge; his faithfulness is a shield and buckler.
Psalm 18:30
This God—his way is perfect; the word of the Lord proves true; he is a shield for all those who take refuge in him.
Photo credit: ©SalemDesign
Originally published Saturday, 18 September 2021.