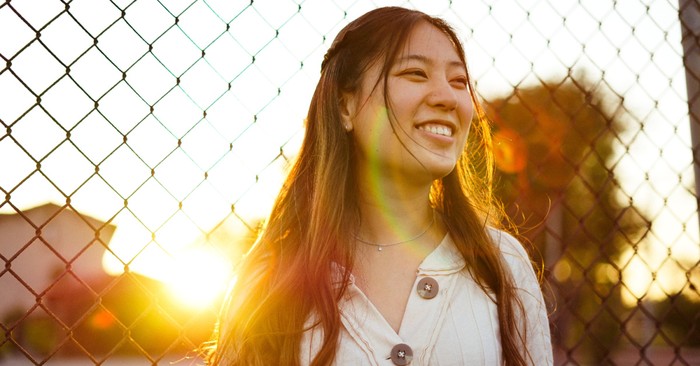 Plus
He makes beauty from ashes, brings the dead to life, and springs forth a wealth of first fruit favor when we choose to ask for the wisdom to understand His purpose amid pain. Praise is the password.
Have you ever forgotten the password to your computer or the code to your house? At that moment, the second anxiety sets in, is joy your first response? What about when you realize, uh oh, maybe you really did lock your keys in the car; how do you feel? Or what about the forgotten Facebook password account? What feelings flood your soul?
For most of us, passwords are a normal part of everyday life. We nonchalantly type them without thought and go on our merry way. And, if we are using Google Sync, we may not even have to type them in; the computer just remembers them for us!
But what if the passwords we committed to memory or Google Sync brought us immediate joy? What if every time we typed or wrote a password down we were granted immediate and everlasting happiness deeper than our souls?
In James chapter 1, James, a slave of God, writes a letter of encouragement to the twelve scattered tribes. Through a challenge, he asks these brothers and sisters of Christ to see crises as opportunities for growth and praise as the password for joy amid troubling circumstances:
"My fellow believers, when it seems as though you are facing nothing but difficulties, see it as an invaluable opportunity to experience the greatest joy that you can! For you know that when your faith is tested it stirs up in you the power of endurance. And then as your endurance grows even stronger, it will release perfection into every part of your being until there is nothing missing and nothing lacking" (James 1:2-4, The Passion Translation).
As Psalm 100:4 furthers, "You can pass through his open gates with the password of praise. Come right into his presence with thanksgiving. Come bring your thank offering to him and affectionately bless his beautiful name"! (The Passion Translation).
But if I am honest, the Lord convicted me lately that my ability to see trials as a reason for joy is not natural. I am the one to grow fearful at the first sight of trouble. I fear enjoying good mental or physical health days because I am scared that somehow I will quickly grow worrisome or faint from them.
Though I have walked through so many fiery, uphill battles lately, I honestly feel that the Lord has been refining my faith amid it all. Yet I still feel unsettled with how I can learn to see trials as a reason for praise.
Beyond the caveat that God is good and deserves our praise regardless of the circumstances in our external world, James 1 presents a fresh idea. A belief that facing these hardships through the testing of our faith develops perseverance, and to be mature, complete, and lacking no good thing, perseverance must finish its course.
Think about it this way: when we face a difficult test, situation, or problem, we persevere, grit our teeth, endure, study, and make it through. The same goes for our trials, but, instead, we use prayer, supplication, reading the Scriptures, and relying on Christ.
Persevering is not giving up halfway; it is enduring through the end, and that is what the Lord asks of us in word, deed, and the earthly battles we face. Sometimes God allows us to experience hard things not to make life hard or to punish us, but to make us more like Him. When Jesus Christ died on the cross for our sins, He endured the most significant trial the world would ever know. Yet, in this grave difficulty, He overcame the grave and conquered death; His perseverance that He calls us to today was made complete on that day. And any time we persevere, that is a password to praise.
The word "perseverance" comprises many roots, and as an English Teacher, I am drawn to the notion that it includes the segment "sever," meaning severe.
Many trials often feel severe, and we do not like that one bit! If we are honest, we would rather have Google Sync automatically fill our passwords with praise instead of us mustering enough strength to do it ourselves. But by suffering, we can press on confident in the faith that He will fulfill the same purposes for us today (James 1:1-4).
The next time I face trials, which seem like a daily to-conquer list that never ends, I am encouraged to ask God for the wisdom to understand the place I am in and believe that He will reveal that knowledge so I may grow and flourish in the faith to completion (James 1:5-8).
"And if anyone longs to be wise, ask God for wisdom and he will give it! He won't see your lack of wisdom as an opportunity to scold you over your failures but he will overwhelm your failures with his generous grace. Just make sure you ask empowered by confident faith without doubting that you will receive. For the ambivalent person believes one minute and doubts the next. Being undecided makes you become like the rough seas driven and tossed by the wind. You're up one minute and tossed down the next. When you are half-hearted and wavering it leaves you unstable. Can you really expect to receive anything from the Lord when you're in that condition?" (James 1:5-8, TPT).
Even Jesus, while hanging on the cross, cried out, "My God, my God, why have you forsaken me?" (Matthew 27:46, New International Translation). He longed for wisdom, and in exchange for His suffering perseverance, received a crown of glory in eternity, a crown He offers us to partake in through salvation alone today. But when He asked these questions, He came with an expectation that God would answer Him. And this is why James 1 verses 7-8 note that we must believe to receive His precious promises. We must have confidence that we will receive it even when we haven't received it yet.
"When you are half-hearted and wavering it leaves you unstable. Can you really expect to receive anything from the Lord when you're in that condition?" (James 1:7-8, New Living Translation).
Jesus trusted the plan of the Father when He said, "...nevertheless, not my will, but thine, be done," amid agony, pain, confusion, and doubt (Luke 22:42, King James Version). He asks us to do the same.
Though Jesus was low in social status (humble), He was high in the position that mattered (eternity) (James 1:9).
"The believer who is poor still has reasons to boast, for he has been placed on high. But those who are rich should boast in how God has brought them low and humbled them, for all their earthly glory will one day fade away like a wildflower in the meadow" (James 1:9-10, NLT).
Unfortunately, too many people, including myself, underestimate or do not understand the value of being poor in monetary wealth but rich in the grace of what hardships can teach us. It is those who are rich here on earth (without trials, for example,) that are truly poor, and thus lack the understanding to grow to full maturity (James 1:10).
At the end of all our days, it is the poor who will reap the reward of their persevered trials and the rich that will wish they had asked for wisdom to grow rather than merely fade away.
"For the sun rises with scorching heat and withers the plant; its blossom falls and its beauty is destroyed. In the same way, the rich will fade away even while they go about their business. Blessed is the one who perseveres under trial because, having stood the test, that person will receive the crown of life that the Lord has promised to those who love him" (James 1:11-12, New International Version).
Amid trials and temptations, we are all given a choice, but that choice depends on our ability to persevere and the view we choose to perceive it.
"When tempted, no one should say, 'God is tempting me.' For God cannot be tempted by evil, nor does he tempt anyone; but each person is tempted when they are dragged away by their own evil desire and enticed. Then, after desire has conceived, it gives birth to sin; and sin, when it is full-grown, gives birth to death. Don't be deceived, my dear brothers and sisters. Every good and perfect gift is from above, coming down from the Father of the heavenly lights, who does not change like shifting shadows. He chose to give us birth through the word of truth, that we might be a kind of first fruits of all he created" (James 1:13-18, New International Version).
God gave Jesus every good and perfect gift, Himself, and He gave the same to us. He makes beauty from ashes, brings the dead to life, and springs forth a wealth of first fruit favor when we choose to ask for the wisdom to understand His purpose amid pain. Praise is the password. I encourage you to call out today.
Photo Credit: ©Conner Ching/Unsplash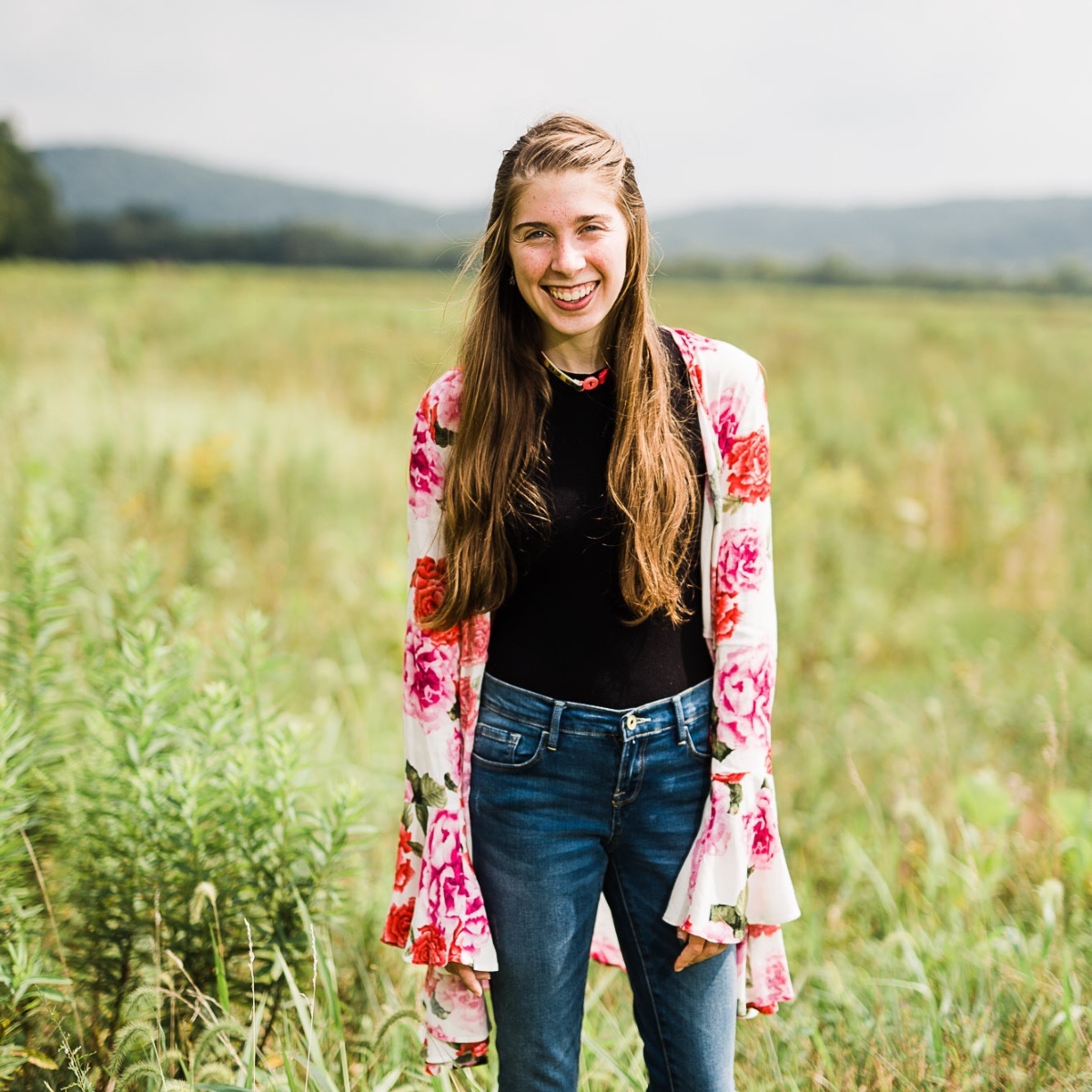 Amber Ginter is a young adult writer that currently works as an English teacher in Chillicothe, Ohio, and has a passionate desire to impact the world for Jesus through her love for writing, aesthetics, health/fitness, and ministry. Amber seeks to proclaim her love for Christ and the Gospel through her writing, aesthetic worship arts, and volunteer roles. She is enrolled in the YWW Author Conservatory to become a full-time author and is a featured writer for Crosswalk, ibelieve, Salem Web Network, The Rebelution, Daughter of Delight, Kallos, Anchored Passion, No Small Life, and Darling Magazine. In the past, she's also contributed to Called Christian Writers, Southern Ohio Today News, Ohio Christian University, and The Circleville Herald. Visit her website at amberginter.com.
---
---