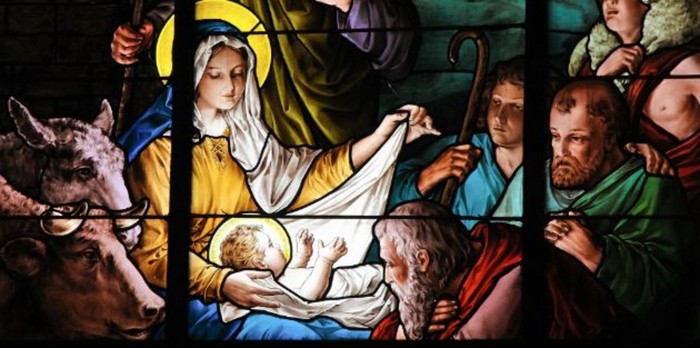 It's no accident that when the heavenly host came to earth, they sought the company of shepherds, not kings.
Here's the hard truth: when Jesus was born he was for a brief time homeless.Though he would grow up with four walls around him in Nazareth, he would become homeless again as an adult when his ministry began in earnest: "Foxes have dens and birds have nests, but the Son of Man has no place to lay his head" (Luke 9:58). From beginning to end he was poor, with few material goods to call his own.
The Lord chose to be born into poverty, to identify with the unseen of society—the unkempt, the unpopular, the undernourished. His earthly parents had nothing the world counts as valuable. Matthew Henry observed, "Had they been rich, room would have been made for them." Instead, they were poor, yet they made room in their hearts for God.
On that day in Bethlehem absolute abasement was bathed in breathtaking glory. Born the lowest of the low, the infant Jesus was the highest of the high.
What is God saying to us? The rich cannot depend on their riches. The mature must become like children. Those who are full of themselves must be emptied for their Savior to enter in. It's no accident that when the heavenly host came to earth, they sought the company of shepherds, not kings.
And there were shepherds living out in the fields nearby,… Luke 2:8
An obvious and fitting choice. David was a shepherd, Jesus is called our Shepherd, and "we are his people, the sheep of his pasture" (Psalm 100:3).
But here's the thing: shepherds were despised. They couldn't keep the ceremonial laws while traveling about the hills, they were often regarded as thieves, and because they were considered unreliable, they were not permitted to give evidence in court.
Yet this was whom God chose for his witnesses and entrusted with his good news. Men of humble means, they too were homeless, living outside "under the open sky" (amp) near Bethlehem. Even in the winter the animals meant to be used for temple sacrifices were kept out in the fields.
One November morning I looked down on those grazing lands outside Bethlehem, where Ruth gleaned and Boaz redeemed, where a boy named David once tended his father's sheep. A broad hillside with an expansive view, it must have provided an ideal vantage point for these shepherds. At that late hour the fields might have been awash in moonlight as the men pulled their cloaks around them for warmth.
…keeping watch over their flocks at night. Luke 2:8
Since shepherding was done around the clock, the men worked "in shifts" (amp), some sleeping while others guarded the flocks from robbers and predatory animals. As they peered into the darkness, their ears tuned to the bleating of the sheep, heaven came down to earth.
An angel of the Lord appeared to them,… Luke 2:9
The shepherds were surely taken aback, perhaps were even speechless, as this messenger "stood before them" (dra) either on the ground or poised above it.
…and the glory of the Lord shone around them,… Luke 2:9
Who could say a word while the "the brightness of the Lord's glory flashed" (cev) and the "shining-greatness of the Lord" (nlv), blinding in its brilliance, "blazed around them" (Phillips). On that holiest of nights, we can almost hear a clear-voiced tenor singing, "Fall on your knees!" Maybe the shepherds did just that.
…and they were terrified. Luke 2:9
If "the fear of the Lord is the beginning of wisdom" (Proverbs 9:10), these were the true wise men that night, for the shepherds "were sore afraid" (asv). The phrase is amplified in the Greek: "they dreaded with great dread" (wyc).
But the angel said to them, "Do not be afraid." Luke 2:10
Four times in our story God's messenger was quick to say, "Fear not!" (we), offering encouragement to a frightened soul. God whispers those words to his children as well whenever we lose heart or give fear a toehold. "Don't be afraid!" (cev).
The shepherds were about to discover that God didn't send an angel to destroy them but to bless them.
"I bring you good news that will cause great joy for all the people." Luke 2:10
This "wonderful, joyous news" (ceb), these "glad tidings of great joy" (gnv) were meant for "all the people," a phrase in the Greek that "usually refers to 'the whole people of Israel.'"God's people, then and now.
"Today in the town of David…" Luke 2:11
On "this very day" (cjb), as Isaiah had prophesied, a momentous event had taken place "in Bethlehem, the city of David!" (nlt). The shepherds must have looked at one another, mouths agape, leaning on their staffs to keep from fainting. Here? In our town?
"…a Savior has been born to you;…" Luke 2:11
An infant, and already he was "a Deliverer" (cjb), "a Liberator" (Voice). Then came the biggest and best news of all. He had not merely come to rescue the Israelites someday as the general of an army or the leader of their nation. Oh no. Far more than that.
"…he is the Messiah, the Lord." Luke 2:11
So many names and titles have been given to "the promised Anointed One, the Supreme Authority!" (Voice). He is worthy of them all. For God's people the wait was finally over. As Matthew Henry wrote, "Long-looked for is come at last."
———
Excerpted from The Women of Christmas by Liz Curtis Higgs Copyright © 2013 by Liz Curtis Higgs. Excerpted by permission of WaterBrook Press, a division of Penguin Random House, Inc. All rights reserved. No part of this excerpt may be reproduced or reprinted without permission in writing from the publisher.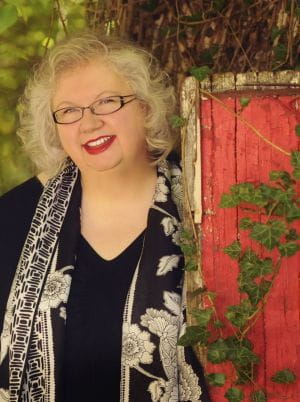 Liz Curtis Higgs is the author of more than 30 books, with 4.5 million copies in print, including her nonfiction bestsellers, Bad Girls of the Bible: And What We Can Learn from Them and The Girl's Still Got It: Take a Walk with Ruth and the God Who Rocked Her World. Liz has presented more than 1,700 inspirational programs in all 50 United States and 14 foreign countries, including New Zealand, Thailand, and South Africa. She's been honored to be a speaker with Women of Faith this year, bringing a message of hope from her latest book, The Women of Christmas: Experience the Season Afresh with Elizabeth, Mary, and Anna. Visit Liz's website: http://www.LizCurtisHiggs.com.
---
---