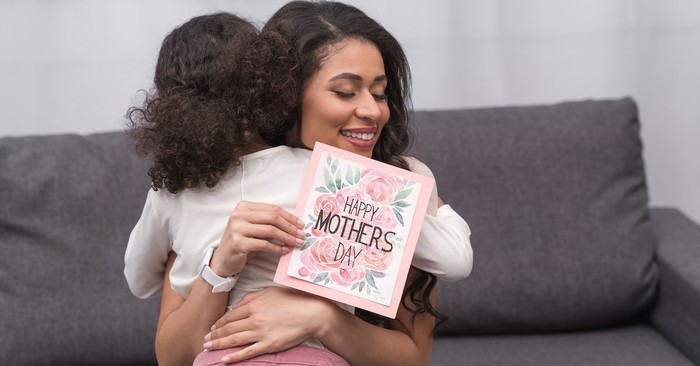 Mother's Day is the annual celebration of motherhood and the amazing moms providing strength, love and guidance everyday. Here we have collected the best Bible verses for showing your appreciation this Mother's Day. Share these loving scripture quotes with the Mothers in your life as a gift of God's love and wisdom. The word of God displays the timeless importance and relevance that mothers have in creating a peaceful society and beautiful world to live in. God bless all mothers of the world, and may these Bible verses help to share your love!
Learn about the Top 10 Most Extraordinary Mothers of the Bible and be inspired by their stories!
Mother's Day Bible Verses
Proverbs 22:6 - Teach your children to choose the right path, and when they are older, they will remain upon it.
Ephesians 6:1-3 - Children, obey your parents in the Lord, because this is right. Honor your father and mother which is the first commandment with a promise - that it may go well with you and that you may have a long life.
Proverbs 11:16 - A kindhearted woman gains respect.
Proverbs 23:25 - May she who gave you birth be happy.
1 Corinthians 13:4-7 - Love is patient; love is kind. Love is not jealous; is not proud; is not conceited; does not act foolishly; is not selfish; is not easily provoked to anger; keeps no record of wrongs; takes no pleasure in unrighteousness, but rejoices in the truth; love bears all things, believes all things, hopes all things, and endures all things.
Proverbs 14:1 - The wise woman builds her house, but with her own hands the foolish one tears hers down.
Discover more E-Cards for Mother's Day on CrossCards.com
Scriptures for Mother's Day
1 Peter 3:4 - You should be known for the beauty that comes from within, the unfading beauty of a gentle and quiet spirit, which is so precious to God.
Proverbs 31:10-12 - A wife of noble character who can find? She is worth far more than rubies. Her husband has full confidence in her and lacks nothing of value. She brings him good, not harm all the days of her life.
Proverbs 31:25-31 - She is clothed with strength and dignity; she can laugh at the days to come. She speaks with wisdom, and faithful instruction is on her tongue. She watches over the affairs of her household and does not eat the bread of idleness. Her children arise and call her blessed;her husband also, and he praises her: "Many women do noble things,but you surpass them all." Charm is deceptive, and beauty is fleeting; but a woman who fears the LORD is to be praised. Give her the reward she has earned, and let her works bring her praise at the city gate.
Proverbs 14:1 - The wise woman builds her house, but with her own hands the foolish one tears hers down.
Isaiah 66:13 - As one whom his mother comforts, so I will comfort you; you shall be comforted in Jerusalem.
Psalm 147:11 - The Lord delights in those who fear him, who put their hope in His unfailing love.
Discover more E-Cards for Mother's Day on CrossCards.com
Bible Quotes on Motherly Love - Mother's Day Bible Verses
1 Peter 4:8 - Above all, keep loving one another earnestly, since love covers a multitude of sins.
Luke 2:51 - And his mother treasured up all these things in her heart.
3 John 1:4 - I have no greater joy than to hear that my children are walking in the truth.
1 Corinthians 13:13 - So now faith, hope, and love abide, these three; but the greatest of these is love.
2 Kings 4:30 - Then the mother of the child said, 'As the Lord lives and as you yourself live, I will not leave you.' So he arose and followed her.
Beautiful Mother's Day Prayers to Pray over Your Mother
Dear God, Some days feel too hard. We're hurting. Struggling. Fighting fear and worry at every turn. Thank you in the midst of it all, you haven't left us to fend for ourselves. Forgive us for doubting you are there. Forgive us for thinking you've forgotten. Forgive us for believing we somehow know the better way. You are fully trustworthy. You are All Powerful. You are Able. You are Lord over every situation no matter how difficult it may seem. You are Healer and will never waste the grief we carry today. You will use all things for good in some way. Anything is possible with you. Nothing is too difficult for you. We pray for those who grieve today. We ask for your comfort to surround those who weep. We pray for the peace of your presence to cover our minds and thoughts, as you remind us, the enemy can never steal us out of your hands. He never has the final say over our lives. We are kept safe in your presence forever, whether in life or in death. We thank you that your ways are higher than our ways and your thoughts are bigger than our thoughts. We lay it all down at your feet, every burden, every care. Believing that is the safest place for it to be. We love you Lord, we need your fresh grace.In the Powerful Name of Jesus, Amen. - Debbie McDaniel
Lord, thank You that I can turn to You always, whether I'm happy or hurting. Fill me with Your peace and presence, and help me bring comfort to others in the way You've comforted me. In Jesus' Name, Amen. - Stephanie Raquel
Father God, You are the best One to comfort and care for us in our times of need. But we thank You for mothers and how they can be an extended arm of Your grace, love and mercy. Please help me to be a mama who loves like You do so my children and those around me see Christ in me. For those who are hurting today, for whatever the reason, please love them beyond what an earthly mother can give so they will feel wholly loved and completely Yours. In Jesus' Name, Amen! - Dawn Mast
Lord Jesus, we thank You for adopting us all into Your family. Thank You for loving me with tenderness and strength. Help me be a blessing to my mom and the children in my sphere of influence. I ask for Your comfort, peace and rest. Thank You for those who have been a godly example to me through the years. May I bless other women, loving and encouraging them today. In Jesus' Name, Amen. - Arlene Pellicane
Lord God, sometimes I wonder how I will accomplish the tasks at hand. I have felt overwhelmed and underqualified. Yet I know You are with me, and that makes all the difference in the world. May I experience Your power in my life today. Make me into a mighty warrior for Your glory. In Jesus' Name, Amen. - Arlene Pellicane
This Mother's Day, bless mothers or women in your life with words of encouragement and prayers. So often motherhood can be a thankless job, and so we want to remember and encourage the beautiful mothers in our lives today.
Further Reading
40 Best Mothers Day Bible Verses
40 Mother's Day Bible Verses - Thank Your Mom and Encourage Her
Photo credit: ©GettyImages/LightFieldStudios
---
---