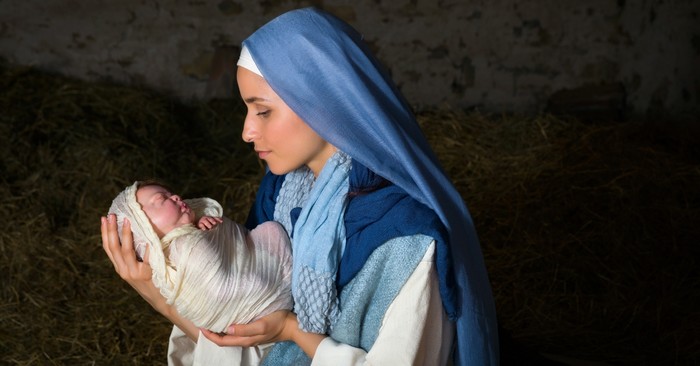 God is always in the business of using the humble to shame the proud and showing up where we think He doesn't belong.
Growing up, I always thought of Mary as a quiet, submissive, and lowly woman of God. She was the woman who gave birth to Jesus in a manger and wept at the foot of His cross. She was a teenager who conceived a child although she'd never been intimate with a man. She was blessed by generations though equality did not belong to women at the time.
And while she was most of these things, she certainly was not the timid, acquiescent fiancée that the misinterpreted nativity story defines.
Because Mary, the Mother of Jesus, was more like her Son than we realize. She was a counter-cultural revolutionary prophesying the Savior of the world. A woman speaking during this century? Unheard of and a bit controversial. Accepting the Holy Spirit's gift of a virgin birth, knowing you would be judged by society for your pregnancy? Bold and radical faith.
In her Magnificant, Mary ponders the extreme influence Jesus' birth will have on the world. Not only does she keep the song to herself, but she lives out its declaration. And as a virgin, she defies all odds and cultural customs by proclaiming dangerous confidence in someone she cannot even see.
"And Mary said: "My soul glorifies the Lord and my spirit rejoices in God my Savior, for he has been mindful of the humble state of his servant. From now on all generations will call me blessed, for the Mighty One has done great things for me—holy is his name. His mercy extends to those who fear him, from generation to generation. He has performed mighty deeds with his arm; he has scattered those who are proud in their inmost thoughts. He has brought down rulers from their thrones but has lifted up the humble. He has filled the hungry with good things but has sent the rich away empty. He has helped his servant Israel, remembering to be merciful to Abraham and his descendants forever, just as he promised our ancestors" (Luke 1:46-55, New International Version).
Today, Mary's response teaches us three things:
1. Jesus is our Savior
While it might seem obvious, Mary's ability to call Jesus the Savior of the world was a threat to all humanity. No man on earth could declare that He was the Son of God or have the ability to save people from their sins except God Himself. This is why Pharisees and religious Saudecees despised people like John the Baptist and Jesus because they countered a religion the church leaders had always known. Mary's boldness in singing this truth revealed that she cared more about what God said than what a religious list of rules told her.
Mary was the first recorded person to call Jesus Savior. Not only does she rejoice in God as her Creator, but as Life-Giver and Savior. The Passion Translation of verses 46-47 writes it this way: "And Mary sang this song: 'My soul is ecstatic, overflowing with praises to God! My spirit bursts with joy over my life-giving God"' (Luke 1:46-47, TPT).
In our lives, we need to proudly communicate to ourselves and others that not only does Jesus save, but He is the only One worthy of all praise, glory, and honor. Through the Trinity, He is the One who was, and is, and is to come, and by Him, we live, move, and have our being. It was a radical declaration then, and it is a radical mandate now.
2. Jesus is the King of Kings
In Brandon Heath's song, King of Kings, he poetically writes the following stanza:
"Outside everything is fallin'
The leaves, the light, the snow
But inside every heart is longing
For a thrill of hope
You see that star up in the sky?
It's callin' out for us tonight
Come find the peace that passes understanding
Come see the reason all the angels sing
Come all ye hopeless and all ye faithful
Lyin' in a manger is the King of Kings
Lyin' in a manger is the King of Kings"
When Mary wrote that her baby boy would be the King of Kings, she prophesied Jesus' eternal reign on the throne in heaven. Similar to declaring that He was the Savior, declaring that someone was the King other than the present-day kings could result in death or punishment from the locals. Mary's willingness to accept the Holy Spirit's gift and call her Son King exemplified trust in Someone beyond herself.
As the Passion Translation expands, Luke records this view:
"For he set his tender gaze upon me, his lowly servant girl. And from here on, everyone will know that I have been favored and blessed. The Mighty One has worked a mighty miracle for me; holy is his name! Mercy kisses all who fear him, from one generation to the next. Mighty power flows from him to scatter all those who walk in pride. Powerful princes he tears from their thrones and he lifts up the lowly to take their place" (Luke 1:48-52, TPT).
To say that your child would "tear from their thrones and lift up the lowly to take their place" would accomplish both God's choice of using Mary as to how a baby would save the world and Jesus' ability to be fully man and fully God. Women were not valued in early society. To be a virgin pregnant with a child that was not your husband's was scandalous and scientifically impossible. Yet, Mary was willing to take that risk. In the same manner, God knew that a baby was not the King His people were expecting, but He chose to send His Son in a lowly state. God is always in the business of using the humble to shame the proud and showing up where we think He doesn't belong.
3. Jesus is the Bread of Life
Perhaps more than any other controversial statement, Mary telling society that her child would satisfy the hungry with good things was unsafe. No one could satisfy humanity except God Himself. Although this statement was true, Jesus was the Son of God, and God Himself, to make this claim would mean that others would have to accept Christ as He was (of which most did not).
In the New International Reader's Version of Luke 1:53-55, Mary's words blatantly made this statement: "He has filled with good things those who are hungry. But he has sent away empty those who are rich. He has helped the people of Israel, who serve him. He has always remembered to be kind to Abraham and his children down through the years. He has done it just as he promised to our people of long ago" (Luke 1:53-55, NIRV). As the TPT translation notes, "Those who hunger for him will always be filled, but the smug and self-satisfied he will send away empty. Because he can never forget to show mercy, he has helped his chosen servant, Israel, keeping his promises to Abraham and to his descendants forever" (Luke 1:53-55, NIR).
c. Hungering and thirsting for Jesus then and now is hard. We don't always crave reading our Bibles, praying, or going to church, but we must learn to press on even despite our lack of feelings. In the society we live in, it is much easier to seek media, people, and pleasures than it is to go to Jesus. After all, we can see wealth, riches, and our significant other, but Christ is not visible to the human eye. Snapchat, Venmo, and TikTok are all apps we can continually seek, but so is the Bible. Choosing Jesus as the bread of life and never-ending well daily will always satisfy those who seek Him. "Jesus said to them, 'I am the Bread of Life. Come every day to me and you will never be hungry. Believe in me and you will never be thirsty'" (John 6:35, TPT).
In all of her purposeful meanderings and rule-breaking, Mary invites us to declare Jesus Christ as Savior, King of Kings, and the Bread of Life. Not overflowing from the lives of our parents, family, and friends, but as a personal declaration that He is each of those things to us.
Agape, Amber
Photo Credit: ©Getty Images/Studio-Annika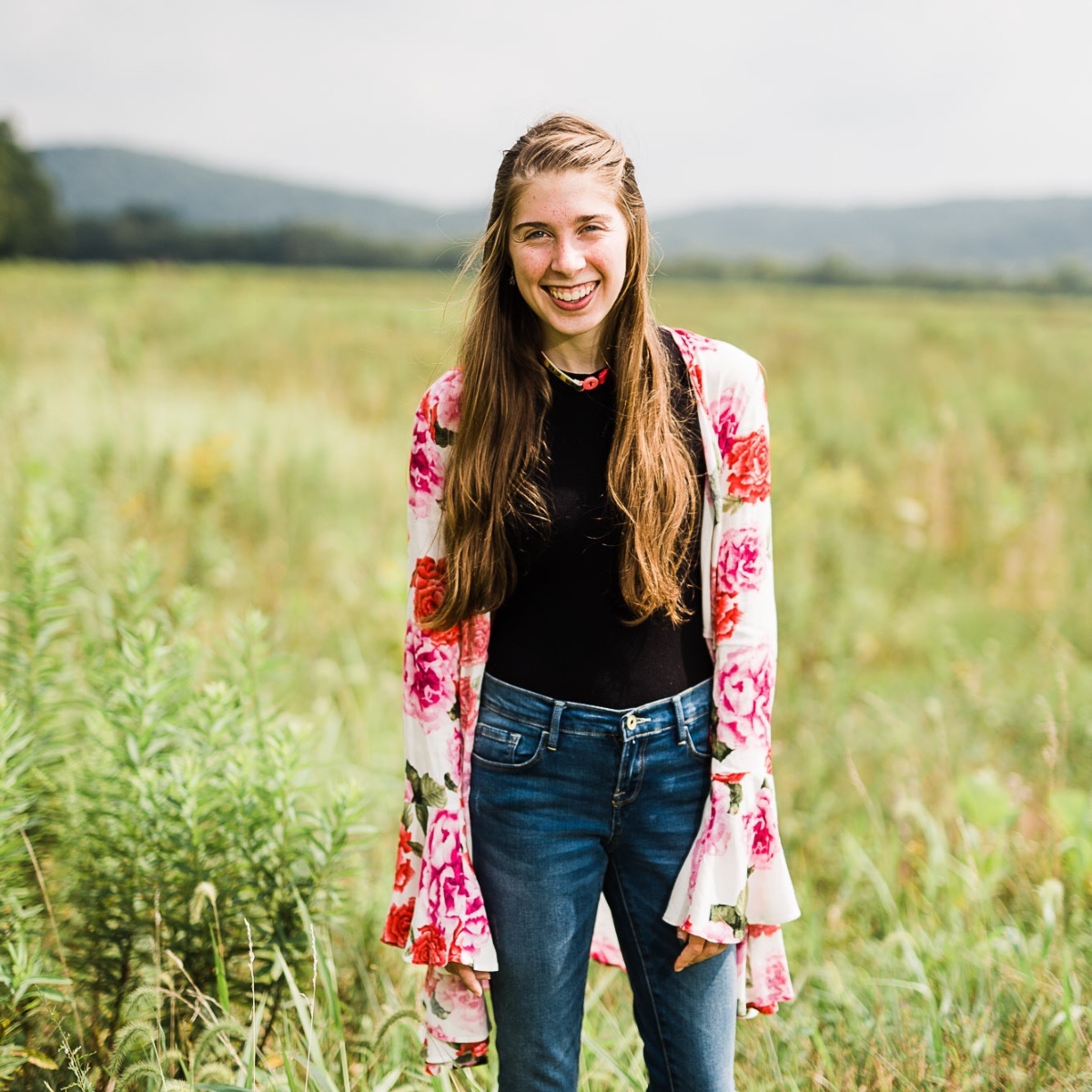 Amber Ginter is a teacher, author, blogger, and mental health activist who resides in the beautiful mountains and cornfields of Ohio. She loves Jesus, granola, singing, reading, dancing, running, her husband Ben, and participating in all things active. She's currently enrolled in the Author Conservatory Program and plans to pitch her book: Mental Health and the Modern Day Church for Young Adults, soon. Visit her website at amberginter.com.
Related podcast:
The views and opinions expressed in this podcast are those of the speakers and do not necessarily reflect the views or positions of Salem Web Network and Salem Media Group.
So when sin is not being confronted, or even viewed as sin at all, it's time to address it with the hope of gently helping to restore believers caught in its web. Here are 10 sins that often go overlooked in Christian community.
Stock Footage & Music Courtesy of Soundstripe.com Thumbnail by Getty Images
---
---