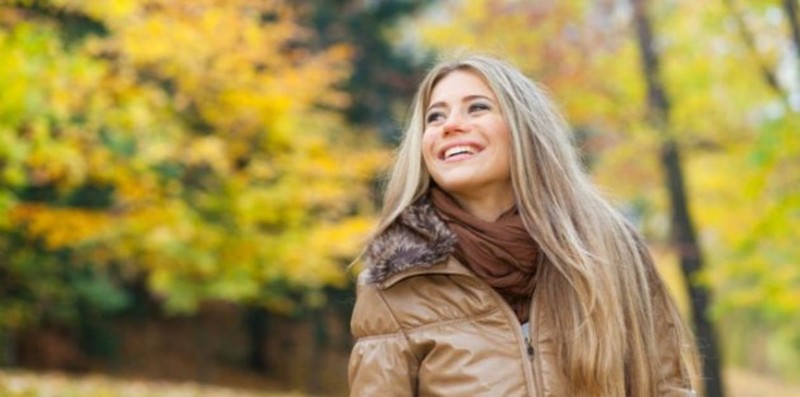 Love the Season You're In

In seasons of life where we know we need to seek God's presence but just don't know how, why not simply pray for a heart to see God's glory?
I have an affection for collecting autumn leaves. These jewels of gold, red, orange and deep purple don't last long in my collection, though. Too quickly do these little treasures whither or curl up or crisp away. But, it is the process of discovering little treats along the path that fills my eyes and heart with the goodness of this season, even if it is ever fleeting.
Capturing the essence of this present season on the calendar opens my heart to embrace my present life season––the place where God has me here and now. This is not an easy task for a girl who thrives on planning. No easy feat –– to stay put in the present –– for one whose mind constantly clicks two or three or four steps ahead looking toward the future. So, I deliberately slow down to a pace where I stop and pick up a beautiful fall leaf and love this season I am in.
A season of closed doors.
A season of waiting.
A season of home.
A season of taking deep breaths.
A season of seeking God's glory.
A season of expecting God's glory.
What life season do you find yourself in today?
I wonder if you, too, are in a season of waiting. Waiting on God to answer prayers for direction and a path to take. I wonder if you are in a season of pain. Looking to Jesus to lay His loving hand on your broken heart and mend it in ways only The Merciful One can. I wonder if you are in a season we might call a hamster wheel: racing in circles trying to catch up to expectations placed before you. Whatever season God has you, will you join me in a practice of loving the season you are in?
When we love the season we are in...
God meets us where we are with opportunities for growth and maturity...if we are open to it.
God shows us new things about Himself and His character when we slow down.
God tugs our heart in His direction––in His own grand plans verses our own agenda.
As I examine my collection of leaves and dig into why these colors and textures of crispy fallen jewels touch my heart so deeply, I'm reminded of a passage in the book of James.
My dearly loved brothers and sisters, don't be misled. Every good gift bestowed, every perfect gift received comes to us from above, courtesy of the Father of lights. He is consistent. He won't change His mind or play tricks in the shadows. (James 1:16-17 The Voice translation)
What strikes me in these holy words is the idea that even in the season of autumn, which is noted for foliage dying and falling from trees, there is beauty. When the air turns cold and crisp, the wind beats against our cheeks, God's goodness is never hidden in the autumn of life. This reminds me that when my world brings stress and drama, there is beauty around me to behold if only I put aside my pride or my hurt heart and take a deep breath of relief in God's truth.
Though seasons roll through the calendar, God is never shaken. God never changes. (Hebrews 12:27-28)
Though this present life season is too bitter, too cold to handle, God's consistent and never changing love brings good gifts of mercy and love and forgiveness.
Though the darkness of this present life season threatens our faith, our Lord's glory is ever present if we choose to seek after Him with all our heart. (Jeremiah 29:13)
Show Me Your Glory In This Season
As we embrace where the Lord has us here and now, may we continually seek His glory. May we look for His magnificence, not allowing our circumstances to cloud our heart and mind. Just as Moses begged God for guidance and direction as he lead the Israelites in their journey to the promise land, will we be bold enough to inquire of God...
Show me Your Glory! (Exodus 33:18)
In seasons of life where we know we need to seek God's presence but just don't know how, why not simply pray for a heart to see God's glory? Why not pray to the author and creator of our love to give us a heart for Him alone? Surely this is a prayer God would be quick to answer!
Minute by minute. Lord! Show us Your glory by molding our heart for You alone.
Day after day. Lord! Show us Your glory as we navigate the uncertain road ahead.
Season after season. Lord! Show us Your glory as we cling to You as life changes colors, for better and for worse.
How will you love the season you are in right here and right now?

Leave a comment...let's chat!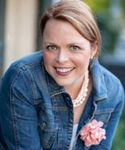 Sarah Martin loves encouraging young adult women to LIVE OUT! the Kingship of Christ in everyday life. She is the author of the book Stress Point: Thriving Through Your Twenties In A Decade Of Drama. Read more from Sarah at LIVE IT OUT! blog.
Comments
---
---