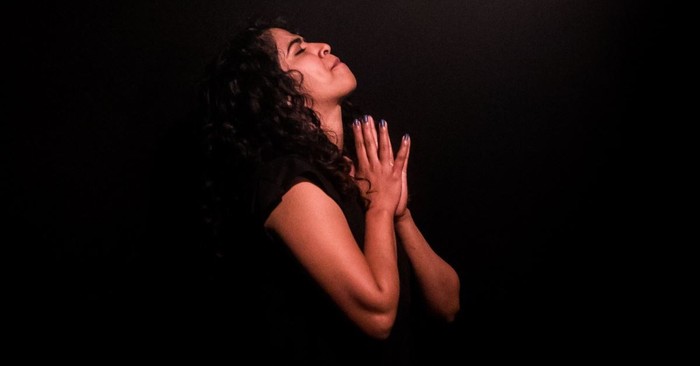 If you are wondering if you should be praying differently, check out these Biblical principles, and most of all, keep praying!
Prayer insecurity is a real issue that leaves many of us wondering if we are praying effectively, or the right way at all. When things don't turn out the way we expect, we begin to assume that God isn't hearing us. Doubts run through our minds, leaving us to wonder how we can pray better. Thoughts like these begin to form in our minds:
If only I would have prayed harder, things might have turned out differently.
Why isn't God answering? I must not be praying right.
My prayers must not be powerful enough to make a difference.
Fortunately, the Lord reminds us in 2 Corinthians 12:9, "My grace is sufficient for you, for My strength is made perfect in weakness."
The Lord knows exactly where we lack, and He is more than gracious to make up for it. And don't forget that the Bible guides us in every area of life—including prayer.
If you are wondering if you should be praying differently, check out these Biblical principles. You may find that you are already incorporating them, or, there might be a few you've missed. But in any case, remember that God's grace truly is sufficient for you. He knows your heart. He hears your prayers. Be encouraged by these principles, and most of all, keep praying!
1. Pray in Jesus' Name
And whatever you ask in My name, that I will do, that the Father may be glorified in the Son. If you ask anything in My name, I will do it. (John 14:13-14)
This prayer principle is, perhaps, the most important instruction of all. Jesus made it clear that asking anything of the Father should be done in His name. Of course, this doesn't mean we can ask God for a pot of gold to suddenly appear on our front step. It does mean, however, that when we ask for things that are glorifying to God, He will answer according to His perfect will.
Make sure every prayer you pray is spoken in the precious and powerful name of Jesus. Align your requests with the glory of the Father and His will for your life. This is one principle in which you cannot go wrong!
For more about praying in Jesus' name, check out this article, What Does it Mean to Pray in Jesus' Name?
2. Pray God's Will Is Done
For some of us, praying has become more like demanding that God act on our behalf. Especially when we feel the urgency of a situation, we may begin to exert our own will instead of the perfect will of the Father.
Now this is the confidence that we have in Him, that if we ask anything according to His will, He hears us. And if we know that He hears us, whatever we ask, we know that we have the petitions that we have asked of Him. (1 John 5:14-15)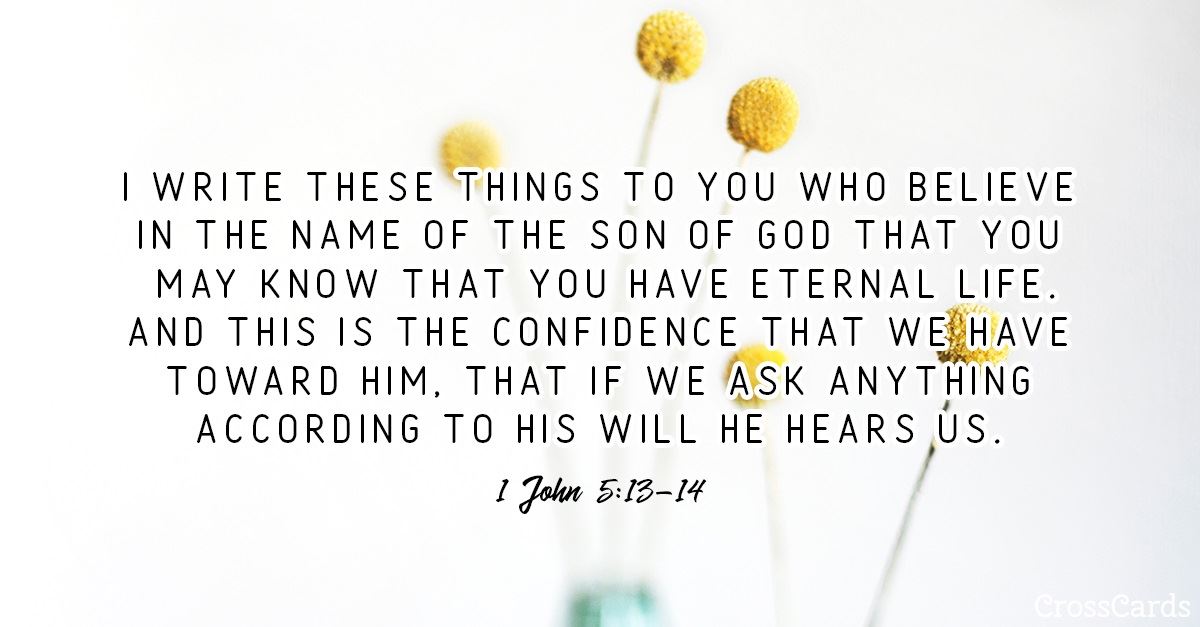 Even when we think we know what is best, we do not see the bigger picture. Only God knows the beginning and the end of a matter. His will is good, pleasing, and perfect. We can trust Him with every circumstance.
Present your requests to the Lord, but always follow them up with, "Not my will, but Thine be done." There is great peace and assurance in this prayer principle!
No matter how inadequate you feel, no matter what doubts you have, and no matter how weak you think your prayers are, keep praying!
Just like the parable of the persistent widow, we are encouraged not to give up. Remember how she continued to make her plea before an unjust judge, and because of her persistence, the judge finally granted her justice from her adversary.
In this parable, Jesus reminded his disciples that if an unjust judge was willing to grant the woman her petition, how much more would our righteous heavenly Father answer his children!
Then the Lord said, "Hear what the unjust judge said. And shall God not avenge His own elect who cry out day and night to Him, though He bears long with them? I tell you that He will avenge them speedily. (Luke 18:6-8)
Continue to pray, even when the answer seems a long time coming. Don't give up. Your prayers are rising like incense before the throne of God! (Revelation 8:4)
4. Pray with Others
Often, when we face hardships in life, we tend to isolate ourselves and brave through the trials alone. But God did not create us to do life alone! We need Him and we need each other.
I highly encourage you to gather 2-3 trusted friends to become part of your prayer team. Meet regularly to share your requests and pray together. You will not regret implementing this principle. As you call upon your prayer team more and more, you will likely experience the peace of God like never before.
 "For where two or three gather in my name, there am I with them." (Matthew 18:20)
5. Pray without Words
It might seem like a strange concept to pray without words, but at times, there are no words to be found. The beautiful part about communion with God is that He knows the thoughts of your heart before you even speak them. We can go to Him in complete silence and be assured that He searches the depths of our souls.
The Bible reminds us that God's Spirit intercedes for us with groans that we cannot express. What a comfort for us, as we cry out to God with wordless prayers and unspoken requests.
Again, we are reminded that God is sufficient in our weaknesses. When we do not know what to pray, He's got us covered.
Likewise the Spirit also helps in our weaknesses. For we do not know what we should pray for as we ought, but the Spirit Himself makes intercession for us with groanings which cannot be uttered. Now He who searches the hearts knows what the mind of the Spirit is, because He makes intercession for the saints according to the will of God. (Romans 8:26-27)
6. Pray in Your Prayer Closet
The movie, War Room, inspired many of us to find a designated place in our homes in which to pray. There is nothing quite like the sweet communion we have with the Lord when we know our prayers are completely private and unhindered.
If you've never prayed in a prayer closet before—a place where you can go and be uninterrupted—I encourage you to give it a try. Take your Bible with you, as well as a notepad and pen. The Lord may reveal something to you that you'll want to write down.
But when you pray, go away by yourself, shut the door behind you, and pray to your Father in private. Then your Father, who sees everything, will reward you. (Matthew 6:6)
Spending regular time in your prayer closet is one of the best ways to pray differently and be assured that God hears you.
7. Pray with Thankfulness
This prayer principle is easily forgotten amid our urgent requests. In times of trouble, we may go to the Lord in desperation, but lacking in gratefulness.
The Bible says that it is the will of God for us to give thanks in all circumstances. (1 Thessalonians 5:18) And though it may be difficult to thank the Lord in times of heartache and pain, there is blessing that comes when we follow this command.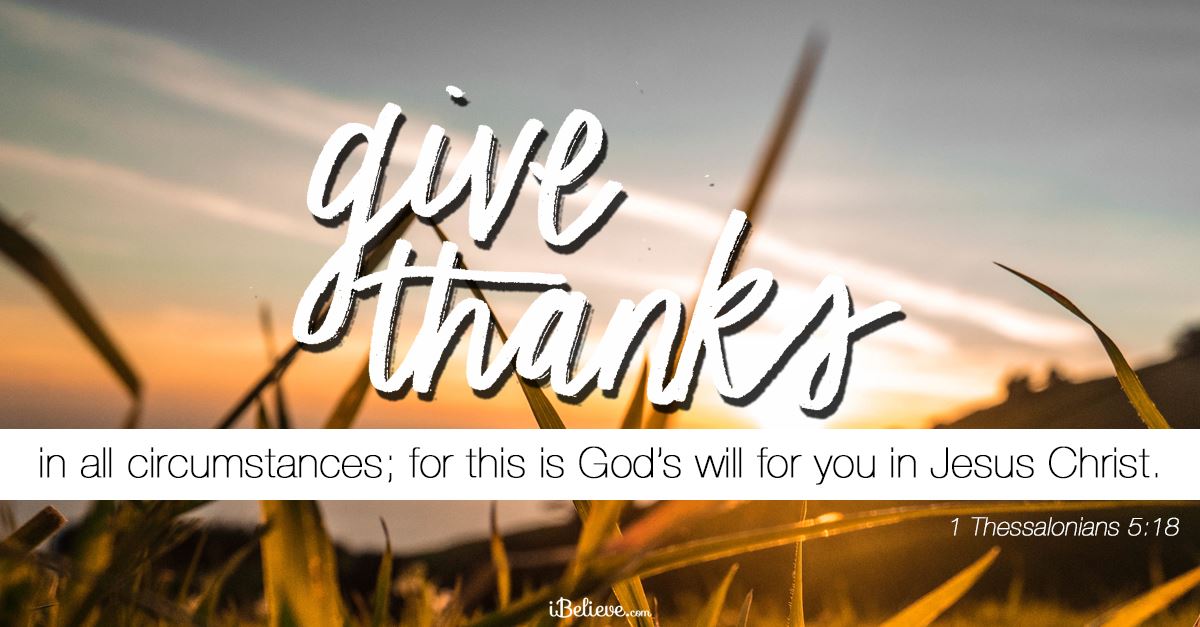 Get in the habit of thanking God at the start of every prayer. You don't have to thank Him for the circumstance, but rather in the circumstance. Thank Him for being with you in the trial and for guiding you through it.
I will give thanks to you, LORD, with all my heart; I will tell of all your wonderful deeds. (Psalm 9:1)
8. Pray the Word
When you simply don't know what to pray, and you're trying to cling to the truth of God's word, join them both into one beautiful act of worship.
Start in a chapter of the Psalms and begin praying it aloud. Praise Him for His truth. Declare His righteousness. Meditate on His commandments. This is a tried-and-true way of praying in the Spirit and in truth. Check out this article about why the book of Psalms is like no other biblical book.
If you've been wondering if you should be praying differently, I pray these principles have helped settle your heart. Above all, I hope they've motivated you to keep praying and not give up!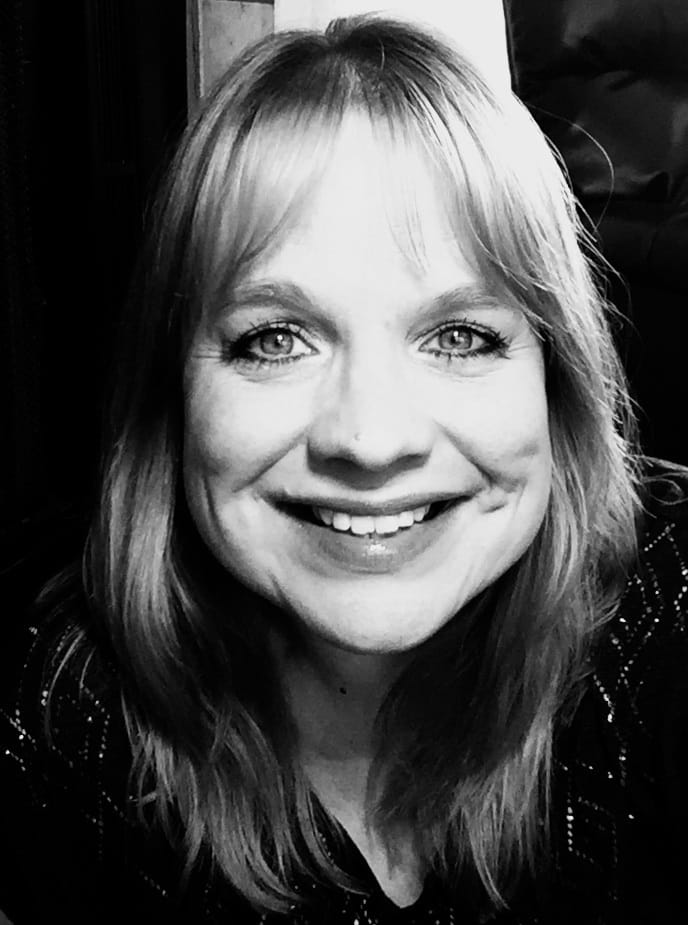 Jennifer Waddle considers herself a Kansas girl, married to a Colorado hunk, with a heart to encourage women everywhere. She is the author of several books, including Prayer WORRIER: Turning Every Worry into Powerful Prayer, and is a regular contributor for LifeWay, Crosswalk, Abide, and Christians Care International. Jennifer's online ministry is EncouragementMama.com where you can find her books and sign up for her weekly post, Discouragement Doesn't Win. She resides with her family near the foothills of the Rocky Mountains—her favorite place on earth. 
---
This article is part of our Prayers resource meant to inspire and encourage your prayer life when you face uncertain times. Visit our most popular prayers if you are wondering how to pray or what to pray. Remember, the Holy Spirit intercedes for us and God knows your heart even if you can't find the words to pray.
Serenity Prayer
The Lord's Prayer
Irish Blessings & Prayers
Morning Prayers
Good Night Prayers
Prayer for Healing
Prayer for Protection

Photo credit: ©Unsplash/rohit-guntur
---
---