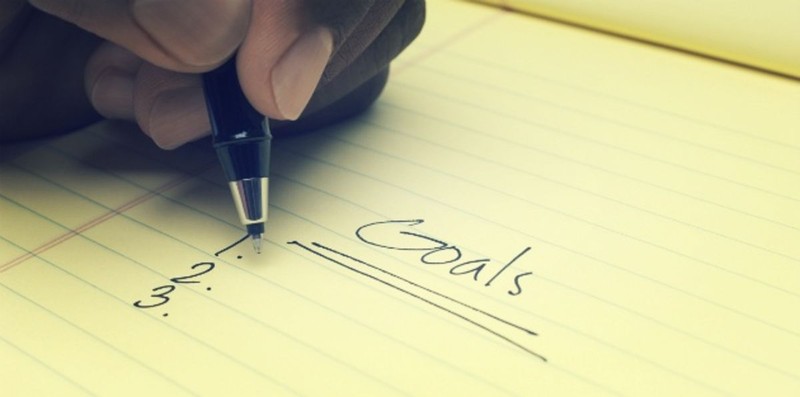 Is "Intentional" the Christian Woman's New Perfectionism?

In the past few years, the word "intentional" has gained popularity. But is our efforts to be intentional really just a mask for perfectionism?
In the past few years, with the increasing popularity of blogs and Pinterest, the word "intentional" has also gained popularity. To be honest, I can't recall using this word much until it showed up in my social media feeds. But suddenly there were articles and tutorials on how to be intentional in every area of your life – menu planning, gift giving, exercising, raising children, connecting with your spouse, buying ethically. You name it, and there was a way to be intentional with it.
I jumped on the bandwagon with the rest of the Christian women online. I began making mission statements and family goals. I used spreadsheets to organize my time each day.  I created detailed menu plans. I learned how to think through every decision.
In some ways my new habits of intentional living were helpful. I discovered areas of my life where I had been flippant and lazy. I realized that a dessert every day is probably not the healthiest choice and that my words to my husband often do come across as disrespectful.
However, there was another part of me that began to revert back to a pattern of behavior that I thought I had buried – a pattern of perfectionism. In my efforts to be intentional with my life, I started trying to control every aspect of it. I thought that the more intentional I was, the more smoothly my life would run.
Intentional living became a mask for perfectionism.
At first I didn't recognize it. After all, intentional living is something God calls us to do. Psalm 90:12 states; "Teach us to number our days, that we may gain a heart of wisdom." God wants us to remember that our time here on earth is finite so that we use every opportunity to glorify Him and bring others to Him. Like in the parable of the talents, we want God to say to us what the master said to his servant. "His master said to him, 'Well done, good and faithful servant. You have been faithful over a little; I will set you over much. Enter into the joy of your master'" (Matthew 25:21).
As a Christian, when we exhibit perfectionistic tendencies, we are negating the Cross of Jesus and trying to put ourselves in His place. We're striving to reach something we can never reach in our human nature, and then we're sentencing ourselves as worthless when we can't obtain it. Grace becomes unnecessary and even a hindrance because it slows us down from reaching our goal. Through our own power we try to accomplish only that with which Christ can accomplish through us.
This is what Colossians 1:27 calls the "mystery of Christ within you". Only through Christ within us are we able to be intentional with our lives. Therefore, there is only one area of life that we need focus on being intentional – our relationship with Jesus. Being intentional in other areas of our lives come from an overflow of our relationship with Him.
Perfectionism ensnares us because our focus is off the source of our sufficiency – Christ within us. "Not that we are sufficient in ourselves to claim anything as coming from us, but our sufficiency is from God" (2 Corinthians 3:5). When we work to check off boxes on spreadsheets and follow mission statements without it being from an overflow of our relationship with Jesus, we are trying to work from our own sufficiency.
Living intentionally has nothing to do with being perfect and everything to do with knowing who qualifies us. Colossians 1:12-13 says, "May you be strengthened with all power, according to his glorious might, for all endurance and patience with joy, giving thanks to the Father, who has qualified you to share in the inheritance of the saints in light." Our behavior or works never qualifies us. Only God qualifies us. When we know who qualifies us, then we are willingly and freely intentional in other areas of our lives without the bondage of perfectionism.
Since God qualifies us, we no longer have to focus on intentionality in all areas of our life, but just in our relationship with Jesus. This is made clear in Proverbs 9:10. "The fear of the LORD is the beginning of wisdom, and the knowledge of the Holy One is insight." To fear the Lord means to honor Him, to put Him first, to revere Him above all else. When we fear the Lord, we gain wisdom into how to be intentional in our lives. As Psalm 90:12 states above, wisdom comes from numbering our days. Numbering our days is being intentional in our relationship with Jesus because it acknowledges His sovereignty. The wisdom we gain from our intentional relationship with Him shows us how to be intentional in other areas of our lives. Proverbs 3:5-6, Proverbs 16:3, and Psalm 143:8 also explain that being intentional with God produces wisdom for being intentional in all areas of life.
If you're like me and have been busy trying to be "intentional" in your life, ask yourself if it is a mask for perfectionism. Anything we do in Jesus' name should bring us joy – not burden. I, however, experienced anything but joy. Instead, I felt anxious to produce the perfect system that in turn would produce the perfect results.
Today make a commitment to only be intentional in your relationship with Jesus. Allow intentionality in other areas of your life to be from the overflow of your relationship with Him.
Related Articles:
The Perfection Plague 
How You Can Avoid the Pinterest Perfection Trap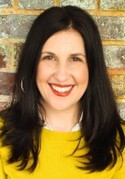 Brenda Rodgers considers herself a "recovering single" after years as a single woman chasing after marriage instead of chasing after Jesus. Now her passion is to mentor young women to live purposefully and grow in their relationship with God and others. Brenda has been married for five years to a heart transplant hero and is the mom of a toddler girl miracle. She is also the author of the eBook Fall for Him: 25 Challenges from a Recovering Single. You can also read more on Brenda's blog, www.TripleBraidedLife.com and follow her on Twitter and Facebook.
Comments
---
---