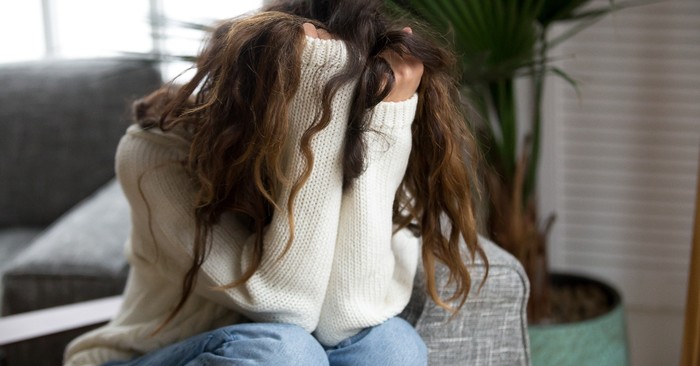 The words "do not fear" sound holy, but is it even possible to hold to this biblical teaching in our day and age?
The words "do not fear" sound holy, but is it even possible to hold to this biblical teaching in our day and age? After all, floods ravage portions of the world while fires and drought assault others. In some countries, people clamor for freedom—crowding the streets despite the threat of imprisonment, while social media giants in free countries attempt to squelch long-held liberties.
Even though Scripture exhorts us with the words "do not fear", a global pandemic, political tensions, and economic instability have caused an uptick in anxiety and depression. According to the Census Bureau, an unprecedented one-third of Americans now report symptoms of clinical anxiety or depression.
How is it possible to live beyond fear in a worry-driven world?
What Does 'Do Not Fear' Mean in the Bible?
According to the Merriam-Webster dictionary, fear is "an unpleasant, often strong emotion caused by anticipation or awareness of danger". Triggered by real or nonexistent situations, fear impacts people both emotionally and physically.
People who live in perpetual fear can develop several unhealthy outcomes. These include mental health struggles, physical health problems such as diabetes, heart disease, and chronic migraines, and relational issues.
God, who intimately fashioned man from dust, wants the best for His people. Scripture is filled with verses exhorting, "Do not fear."
If the Bible merely stopped with the command, we might shrug it off or respond with a simple, "Well, I just can't help myself." Scripture, though, continues beyond mere exhortations.
Let's examine a couple of these verses.
"This is what the Lord says to you: 'Do not be afraid or discouraged because of this vast army. For the battle is not yours, but God's" (2 Chronicles 20:15 NIV).
The command, "Do not be afraid or discouraged" is followed by the reminder that the battle belongs to God. Are you battling loss, relational hurts, depression, or disease? Is the enemy brandishing his weapon, while you whimper in fear? Stand strong. "This battle is not yours, but God's."
"Be strong and courageous. Do not be afraid or terrified because of them, for the Lord your God goes with you; he will never leave you nor forsake you" (Deuteronomy 31:6 NIV).
This passage contains two commands, a) be strong and courageous, and b) do not be afraid or terrified. Here, God was preparing Israel to take possession of the Promised Land and was offering comfort before they faced their greatest fears.
No matter our worries, God already has a plan and He never leaves us to fend for ourselves.
What Is the Context of Isaiah 41:10 and 'Fear Not/Do Not Fear'
Exiled for 70 years to a country hundreds of miles from their own, the people of Israel had experienced hardship, loss, and cumulative suffering.
They had been captured and enslaved by a tyrant who revoked personal privilege. Children were conscripted into servitude. Wealth and belongings were stripped. National honor was mocked. And God was demoted below a man-made statue.
Fear would have been a natural response to this sort of treatment. But as Israel's banishment to Babylon neared its end, the prophet Isaiah shared these encouraging words:
But you, Israel, my servant, Jacob, whom I have chosen, you descendants of Abraham my friend, I took you from the ends of the earth, from its farthest corners I called you. I said, 'You are my servant'; I have chosen you and have not rejected you. So do not fear, for I am with you; do not be dismayed, for I am your God. I will strengthen you and help you; I will uphold you with my righteous right hand.
Imagine hearing words like these after experiencing such hardship. What sort of hope might flicker within?
Now, imagine hearing the same words if you were familiar with the history of your people. You would remember that God delivered:
Noah and his family through the flood.

Lot and his daughters from the destruction of Sodom and Gomorrah.

Moses and Israel through the Red Sea.
Speaking through the prophet Isaiah, the verses above affirmed what the Lord's people knew but might have forgotten—they were and will always be God's chosen people. And, more than that, He is faithful.
A quick read of the entire chapter reveals that God:
is in control of nations and men.

mocks idols of stone and other false gods.

protects, comforts, and restores His people.
While Isaiah 40 and its promises were written specifically to Israel about a particular event, the principles from these verses are applicable to Christians today. Why? Because, as Psalm 102:27 explains, God's character is unchanging.
"But you remain the same, and your years will never end" (NIV).
Like the people of Israel, we can look to God for comfort and protection during uncertain times. Because He is never caught off guard by circumstance, we do not need to fear.
Does Experiencing Fear Mean I'm Not a Good Enough Christian?
Experiencing fear does not make a person any less of a Christian—after all, God designed the body to respond to fear. For instance, when a person senses danger, the autonomic system is flooded with hormones like adrenaline and cortisol. These prompt immediate reactions like a fight, flight, or freeze which result in survival.
But, like any emotion, unhealthy fear can cripple.
It can leave us wandering in the desert like the Israelites--afraid to cross into the Promised Land, lead us into a pit like Gideon when God calls us to stand instead with boldness, or prevent us from stepping out of the boat and onto the water where Christ invites us to live radically for Him.
Perhaps that's why the phrase "fear not" or "be not afraid" is mentioned 103 times in the King James Bible. God knows our hearts and minds need to remain focused on Him—Lord God Almighty.
When we direct our attention heavenward, we remember God out-sizes any imagined outcome fear might send our direction.
6 Ways to Fear Not in the 21st Century
There are several simple ways Christians can implement God's Biblical exhortation to "fear not". The list below will help get you started.
Praying, meditating on, and memorizing God's word helps us focus on the truth of His promises and fills our minds with fear-fighting tools. If you'd like, start by downloading this printable version of Isaiah 10:8-10 (NIV) or read and download a free 30-Day Prayer and Anxiety Guide.
Practice breathing and swaying in a gentle figure eight when you stress, worry, or fear threaten to overcome you. Inhale slowly, hold for a count of four, and release slowly as you gently sway.
Exercise regularly or take a walk. Exercise increases the production of the feel-good hormone, endorphins while walking outdoors provide exposure to serotonin—which improves mood.
Read spiritually edifying books. Some I recommend include: Transforming Your Thought Life: Christian Meditation in Focus by Sarah Geringer, The Complete Guide to the Prayers of Jesus by Janet Holm McHenry, and Breaking Anxiety's Grip: How to Reclaim the Peace God Promises by Dr. Michelle Bengston
Incorporate regular resilience-building activities into your life. These might include starting a new hobby, doing something fun once a week, or volunteering for a cause.
Seek help if you experience clinical symptoms of anxiety or depression. You may have physical health issues causing anxiety or you may need the help and support of a counselor as well as medication.
Fear-fighting is something God can grow and mature in us. Today, let's focus our attention heavenward, surrendering our concerns and cares into His capable hands.
Further Reading
Fear Not! 25 Bible Verses to Remind Us God is in Control
33 Verses about Fear and Anxiety to Remind Us God Is in Control
Photo credit: © Getty Images/fizkes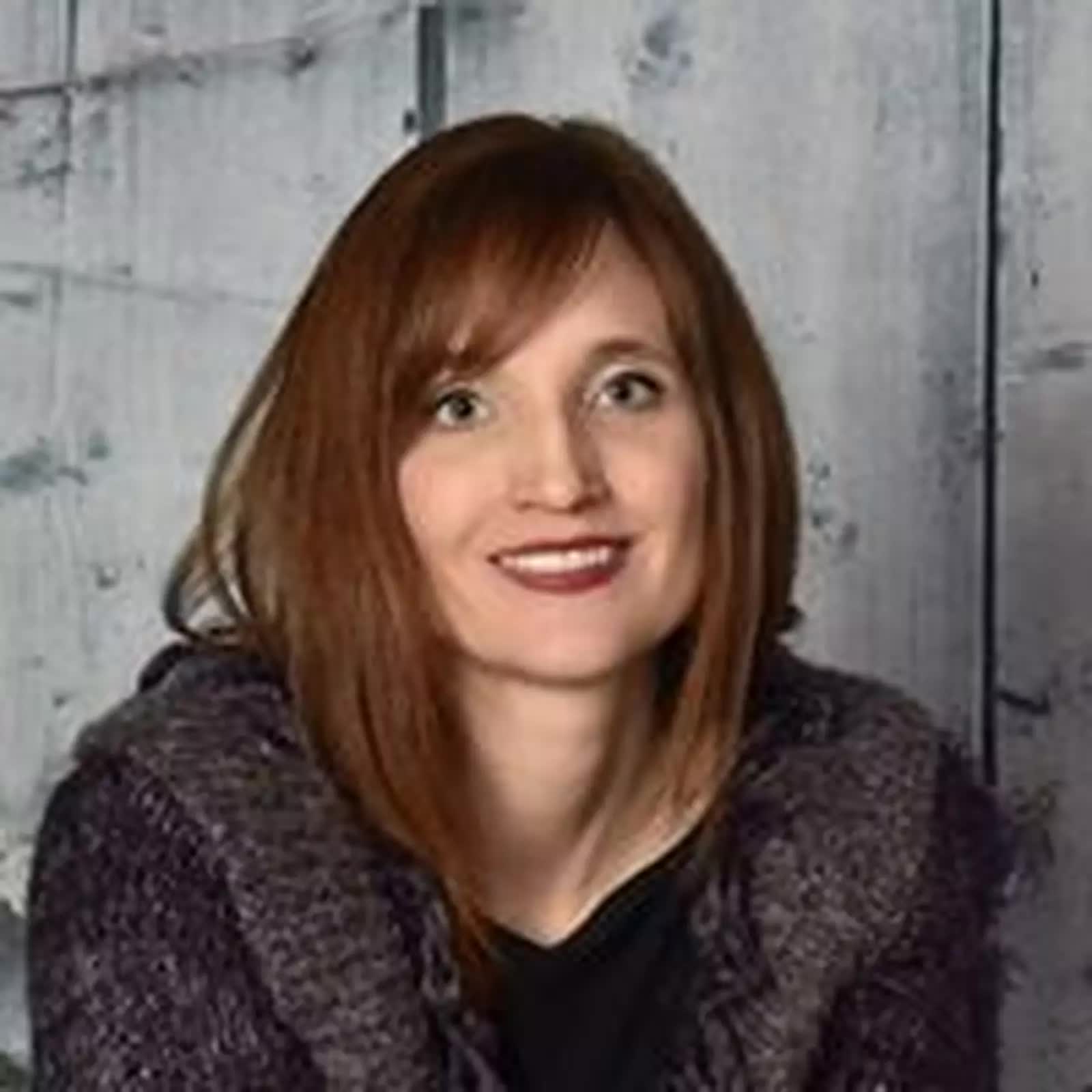 Tammy Kennington is a writer and speaker familiar with the impact of trauma, chronic illness, and parenting in the hard places. Her heart is to lead women from hardship to hope. You can meet with Tammy at her blog www.tammykennington.com where she'll send you her e-book, Moving from Pain to Peace-A Journey Toward Hope When the Past Holds You Captive.
LISTEN: Being Complete in Jesus (Understanding Matthew 5:21-48)
Hearing Jesus is a devotional journey through the gospels, where we explore the teachings of Jesus chapter by chapter. If you're seeking to live a life that reflects God's, this podcast is for you.
The views and opinions expressed in this podcast are those of the speakers and do not necessarily reflect the views or positions of Salem Web Network and Salem Media Group.
WATCH: 10 Sins Christians Downplay (and Why They're So Destructive)
Stock Footage & Music Courtesy of Soundstripe.com Thumbnail by Getty Images

---
---