Have you followed Jesus, and He led you right into a storm? What happened next? Did you doubt God's love? Wonder about His plan? Fear you heard Him wrong? You're not alone.
As evening came, Jesus said to his disciples, "Let's cross to the other side of the lake." (Mark 4:35)
It had been a full, fruitful day of ministry. The day drew to a close, the sky darkened, and Jesus pointed to the water. He urged His disciples to get into the boat and cross to the other side. They pushed away from shore, sailed for a bit. Then, a mega storm hit. The winds raged, the waves surged, and the disciples feared for their lives.
Have you been there?
Have you followed Jesus, and He led you right into a storm?
What happened next? Did you doubt God's love? Wonder about His plan? Fear you heard Him wrong?
You're not alone.
When Jesus leads us into the Storm
The disciples followed Jesus into the center of brutal a storm that could have killed them. Afraid, disoriented, and dismayed, they asked, "Jesus, don't you care?"
Imagine their swirling thoughts. Jesus, we've left everything to follow You. We're going to die tonight and You're sleeping. In this storm! If You were all-knowing, You'd know how bad things are. You wouldn't be sleeping soundly in the chaos. What were You thinking bringing us out here?
Maybe you feel the same. You wonder if Jesus somehow messed up your itinerary and you're left with the mess. You're hurt, disoriented, and dismayed. How could this have happened? Where are You, Lord?
Jesus was out cold. The disciples literally had to wake Him up.
Then He rose up, and spoke to the storm.
Suddenly, all was peaceful again.
Prior to this epic moment, the rains raged, the winds screamed, the boat started to sink. Knowing what they'd just been through, Jesus asked His disciples, "Why are you afraid? Do you still have no faith?"
Given the circumstances, doesn't it make sense that they were afraid?
When Jesus Uses the Storm to Refine Us
The disciples couldn't know that a new level of ministry awaited them on the other side of the lake. But Jesus knew. He loved these men. He knew they needed to know how to hold onto peace in the midst of chaos. They needed to how to rest when they were tempted to live stressed. And, they needed to know how to activate their faith, use their authority, and find their footing when the elements rage against them.
He's a good Shepherd and He leads us into seasons and storms and situations that test and try our faith, that refine our character, and that prepare us for the road up ahead.
We don't know what ministry opportunities He's prepared for us. We don't know what enemy schemes await us. We can't fathom the storms that may confront us. But what we do know is that we're equipped. For all of it.
Every promise of God is ours in Christ Jesus.
Every word of the Lord is true.
Everything that comes against us, God can purpose for us.
Every tear, He collects.
Every trial, He uses.
Every hurt, He will heal.
And in every storm, He will reveal His power to us.
Jesus told His disciples, and He tells us this important truth:
"Look, I have given you authority over all the power of the enemy, and you can walk among snakes and scorpions and crush them. Nothing will injure you" (Luke 10:19).
He's given us authority. Now it's time to take authority.
Speak perfect love to your fears.
Speak peace to your storms.
Speak life to a world in need.
Storms won't last forever. Seasons will most certainly change.
But Jesus' love and His presence in your life will never change. If He leads you to it He'll lead you through it. He's attentive to every need and He's always good. You have Him, you have His promises, and you're stronger than you know. You're going to be okay. Fight for a right perspective. Jesus will use every moment in your life to conform you to His image and to prepare you for a fruitful, future ministry.
Hold onto hope. Keep the faith. Tenaciously trust Him. He is worthy of it all.
4 Thoughts to Ponder in a Storm:
What are the blessings in your current battles?
Can you see Jesus at work here?
Hebrews 12:12 tells us to take a new grip with our tired hands and to strengthen our weak knees.
Are you willing to do that today?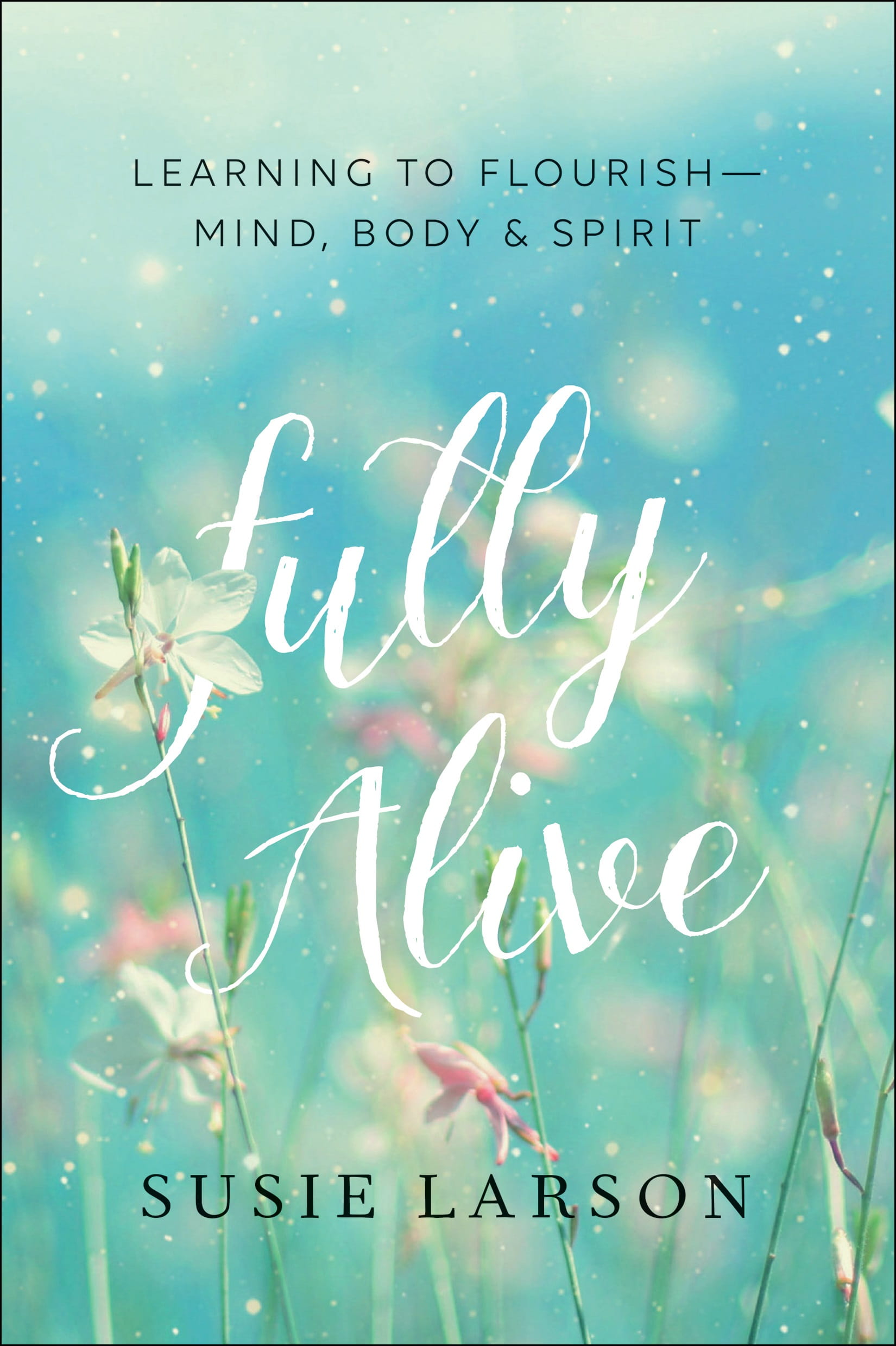 Susie Larson is a national speaker, radio host, and author of 15 books including Fully Alive: Learning to Flourish – Mind, Body & Spirit.
Photo Credit: Unsplash/Eduardo Dutra
---
---