How practically applying Philippians 4:8 to our lives each day can bring lasting contentment and joy.
"Snowball fight!"
The kids cheered and giggled as they rounded the corner of the apartment hallway near me. Like most winter days I was walking my dog inside, trying to stay warm and away from the big frozen ice cube that had become the world outside.
Within seconds the kids ran past me — snow pants, mittens, hats and all — and burst through the door, where their winter wonderland adventure could finally begin.
They smiled and laughed as they catapulted white blobs into the air.
I looked at them and furrowed my forehead, feeling dazed and confused. As an adult, there's something about seeing children play in the snow that makes it hard for me to believe I ever reacted to winter in the same way.
Because here's the honest truth: I don't like winter anymore.
When we moved to Minnesota back in 2014, I put on a brave face and feebly embraced it. In my mind, if we were going to be true Minnesotans, I had to at least make an effort. I drove to the second-hand sports store and bought some hockey gear and snow boots. I let my hockey-playing honey re-teach me how to skate. I agreed to a two-hour, outdoor engagement photo shoot in February (he proposed to me on an icy lake in January).
I was all in. And then, suddenly I wasn't.
I don't know when it happened, but somewhere along the way I became a winter Grinch. I actually teared up when the first snowfall hit this year. And they weren't tears of joy.
When I stepped outside, my thoughts immediately grew as cold as the temperatures outside.
So what's a girl to do when she can't seem to focus on anything but the negatives in life?
She gets an attitude adjustment.
As much as I'd like to sit around and complain about winter, I know focusing on the negatives won't get me anywhere.
I have to have a different perspective.
Maybe you've been in a situation where you can't see anything but the negatives, too. It doesn't have to be a disdain for winter, but the irritation is the same … that feeling of discontentment, despair and wanting things to be different than they actually are.
I think we all can learn a lesson from the kids who were having a snowball fight outside my apartment complex. And the lesson is this: Life is often what we make it.
Proverbs 4:23 tells us, "Guard your heart above all else, for it determines the course of your life."
Guarding our heart means we have to first guard our mind. Because what the mind thinks influences how the heart feels. If our thoughts are cold and bitter, then you can guarantee our hearts will eventually grow cold and bitter, too.
Life is not just what we make it, but what we choose to focus on.
If you're like me, it's tempting to cop an attitude, complain or be negative when life doesn't go your way.
But we don't have to complain or focus on the negatives, because we've been given a choice. And that choice is to instead turn our eyes whatever is true, noble, right, pure, lovely and admirable (Philippians 4:8).
It's the choice we make when we need to have a better perspective (or a total attitude adjustment).
I wrote about Philippians 4:8 in an article for iBelieve.com a few months ago, but today I want to talk about what it looks like to practically apply that verse to our lives.
Instead of being all "Bah! Humbug!" about something, we can use Philippians 4:8 to help us shift our thoughts and change our perspective.
Here's what the exercise looks like (I'll use my disdain for winter as an example): Just take the components of Philippians 4:8 and write out a positive thing to focus on for each category.
WHATEVER IS …
TRUE: Winter won't last forever and soon I'll be outside again.
NOBLE: Winter is an opportunity for me to be reminded of how amazing my husband is. He drops me off nearly everywhere we go!
RIGHT: Winter is a time to grow even closer to God, because more time inside means more chances to read the Word.
PURE: I might not like snow, but it's a beautiful reminder of what Jesus did for us on the cross — He washed our sins white as snow!
LOVELY:The weather outside is frightful, but with my space heater the weather inside is perfect for writing.
ADMIRABLE: Winter brings with it my two favorite holidays.
And suddenly, winter doesn't seem all that bad!
This is how we give ourselves a better perspective and an overall attitude adjustment. This is how we keep our hearts from growing cold and bitter. I hope this exercise encourages you, and I hope you'll make it a part of your daily life.
We can feel negative emotions, but we don't have to become a slave to them.
Image Credit: Unsplash.com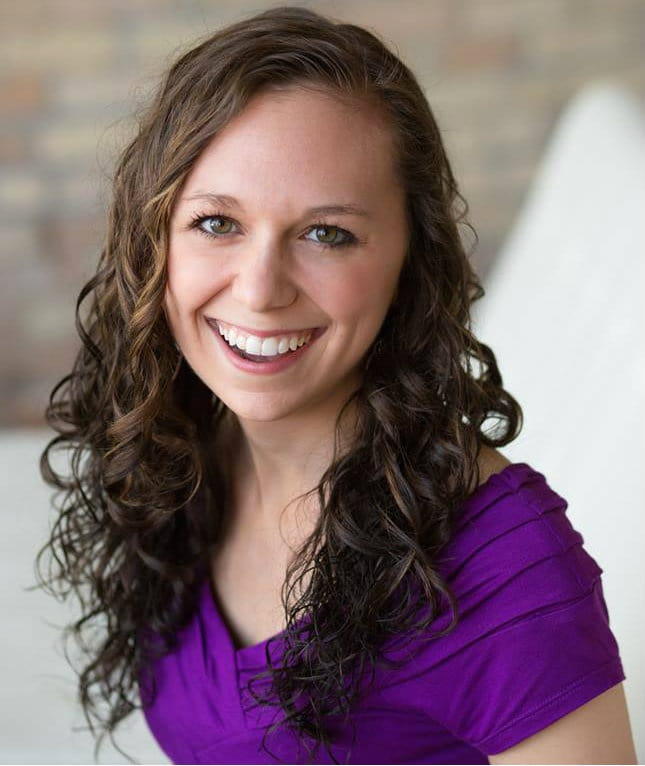 Lauren Gaskill is an author, speaker and host of the Finding Joy podcast. She writes at LaurenGaskillinspires.com and is in the process of publishing her first non-fiction inspirational book. When she's not writing, Lauren loves to cook, bake and go on hikes with her husband and Cavalier King Charles Spaniel, who is affectionately named Reese after Lauren's favorite candy — peanut butter cups.
---
---