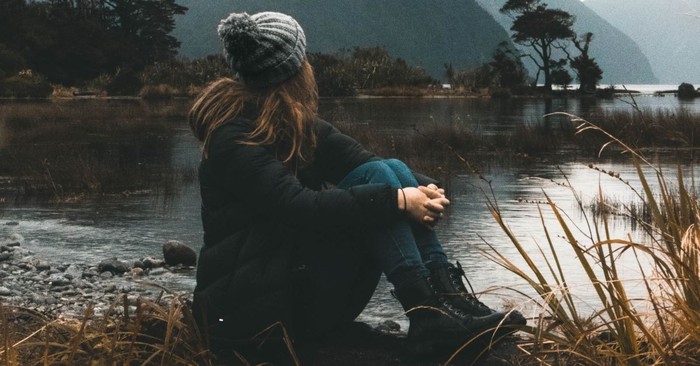 One of the vital spiritual disciplines in a Christian's life is the need for repentance. Not just at the moment of salvation, but continually in a faithful life. Not sure what biblical repentance looks like or how to repent? Here are a few simple steps to help you regularly practice this discipline, and to meet the sweet grace of Jesus when you do.
Have you ever wondered how to repent? Or, what biblical repentance is? If so, you're not alone.
I used to think of repentance as one of those "churchy" words—formal and uptight. In reality, it's not. It's simply you and I choosing the overwhelming goodness of God's righteousness over the callousness, deception, and harm of evil.
With it, we find changed hearts, an eternity in heaven, peace, and all sorts of good news. Let's dive in and learn more about this word that's so vital in our faith, shall we? And let's cast off the thought of biblical repentance's formality, getting real with God instead.
"The Lord is not slow to fulfill his promise as some count slowness, but is patient toward you, not wishing that any should perish, but that all should reach repentance." (2 Peter 3:9)
What Is Repentance?
It's easily defined with a four-letter word: TURN. When we repent of our sins, we turn from evil and toward God. Imagine seeing our loving and accepting Father, then running straight into His warm and wide-opened arms. That's a picture of repentance. The change in course offers cause for celebration.
"Do not be conformed to this world, but be transformed by the renewal of your mind, that by testing you may discern what is the will of God, what is good and acceptable and perfect." (Romans 12:2)
Afterward, we think differently. We, and often others, notice a difference. But don't call this decision a one-act deal. No. Changing how we think, act, and react can become a regular part of our life.
Often, sorrow or remorse for past decisions offers evidence of repentance. We realize our choice was wrong in God's eyes—perhaps due to exposure to truth in the Bible, correction by others, or wisdom from the Holy Spirit settling in our hearts.
When a person refuses to turn, others may notice indifference, defiance, or hardheartedness pertaining to certain people, situations, subject matter, or circumstances—and that's on the outside only. God sees inside, too. With repentance comes peace, forgiveness, love, and the righteousness of God—all good things. Which would you rather?
How Do Christians Practice Daily Repentance?
Still unsure about repentance? For further study, look up the word in a Bible concordance or on BibleStudyTools.com. Or, seek counsel from a mature Christian. But what if you'd like to know how Christians practice daily repentance? Listed below are three ways.
Recognize Your Need to Repent
Repentance is a heart issue, and God helps us reveal and heal those issues. The beginning of repentance is searching for and acknowledging our needs. What if we daily ask God to help us identify our specific need for repentance? "From that time Jesus began to preach, saying, "Repent, for the kingdom of heaven is at hand." (Matthew 4:17)

Seek God
After we realize our need, Christians seek God, through prayer, for forgiveness. Thankfully, He freely gives it. We simply communicate with heartfelt need and assurance. "But seek first the kingdom of God and his righteousness, and all these things will be added to you." (Matthew 6:33)

Live Changed
With repentance comes change. Christians live in that change through a conscious decision and the power of the Almighty. When we spend time with our Father in worship, Bible reading, and through prayer, we feed righteousness and transformation. He strengthens us to live changed. "Create in me a clean heart, O God, and renew a right spirit within me." (Psalm 51:10)
Practical decisions aid in those changes as well. For example, we might choose a different friend group or type of movie or note gratitude in a journal to combat complaining. Each has its part in helping answer the "how-to" of biblical repentance.
7 Bible Verses about Repentance
Throughout the Old Testament, many prophets and leaders encouraged the people of Israel to turn from their wicked and evil ways. Why? Because God loved them and wanted better for them. He desires the same for us.
In Isaiah 30:15, the Israelites refused to turn from their familiar and comfortable ways. Sometimes familiarity and comfort are big ol' magnets lulling us into evil, aren't they? We're wise to be aware.
Here are seven other Bible verses on this subject, all from the New Testament.
Examples of Repentance in the Bible
Let's take a look at two examples of repentance, one from the Old Testament and the other in the New Testament.
The Repentance of David (2 Samuel 11-12)

This Old Testament example includes King David. We find repentance specifically in 2 Samuel 12:13, but both chapters help us better understand the situation.

David committed adultery with a married woman named Bathsheba. She became pregnant, and in an attempt to cover up his wrongdoing, he called for the murder of her innocent husband, Uriah. After Uriah's death, when Nathan the prophet confronted David, the king eventually repented.

This turn was good, but the consequences remained. David's baby died. The grace of Jesus Christ covers sin, but sometimes people experience societal and situational consequences, fractured relationships in need of mending, and other circumstances we must face due to our sins. As with David, however, God opens wide the door for us with forgiveness. Not even sin can keep us from His embrace. So go ahead, offer that repentance. Nothing's too bad to stand in God's way.
The Repentance of Saul, Also Known as Paul (Acts 9)

In our New Testament example, zealous and religious describe Saul well. He worked hard, persecuting those who opposed what he believed in, especially those who were followers of Jesus.
While delivering letters to Damascus that called for the imprisonment of The Way followers (Jesus followers), Saul encountered the Lord in a mighty way. A light flashed, and Saul fell to the ground. A booming voice sounded and asked the zealous man why he persecuted Jesus. Eventually, Saul stood up. But he'd lost his sight. This encounter with Jesus impacted and changed him. Time spent with Jesus does that, doesn't it?
From this point until his death, Saul, perhaps more widely known as Paul, served Jesus. (A cause for celebration for sure.) He turned from wrong and evil ways—actions that seemed right to him and many others—and started serving Jesus instead.
How Do I Repent to God?
Start by simply deciding to repent. Change direction from the past. Talk to God. It's that easy, thanks to Jesus. You don't need eloquent words. He simply desires to hear our voice and see changed actions; those speak even louder.
But what if you don't believe in Jesus? Through His death on the cross, people find reconciliation to God from sin. When we realize life isn't going well or that "something" is missing, when we know we've made poor or hurtful choices and we desire to change, God stands ready to accept our repentance.
If Jesus isn't yet your Savior, and you feel that tug from God to turn from old or familiar ways and embrace Him instead, start with a prayer for salvation. Become a child of God. That's the ultimate repentance and the foundation for our walk with Jesus Christ. Here are four prayers for salvation. Pray one of these or use your own heartfelt words. Either way, God welcomes your heart and words.
Image Credit: ©Unsplash/liam-simpson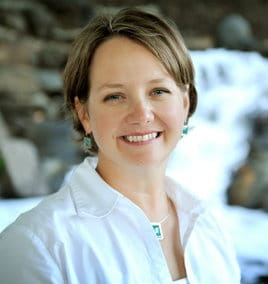 Kristi Woods is a writer and speaker but mostly a Jesus girl. She writes weekly and offers faith-building tools for a deeper walk with God at www.KristiWoods.net. She contributes regularly at iBelieve.com and Crosswalk.com and is published in various print and online publications. Kristi, her handsome, retired-from-the-Navy husband, and their three children survived a nomadic, military lifestyle and have set roots in Oklahoma--where she keeps a close watch for tornadoes and good chocolate. Connect with Kristi at KristiWoods.net.
---
---