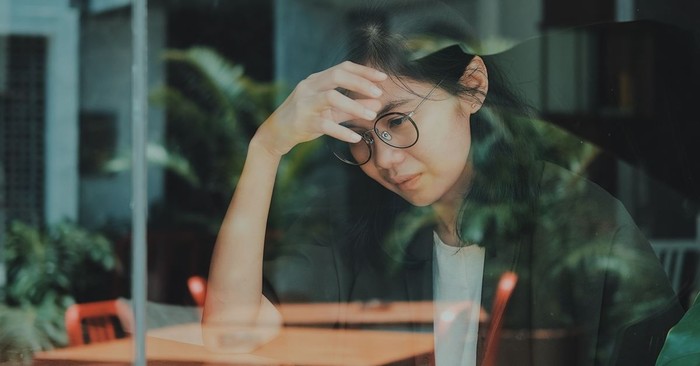 What if God is allowing your current disappointment to draw you closer to Him and closer to His purpose?
Life takes SO many unexpected turns. Sometimes for the better, leaving you pleasantly surprised. Other times not so much, causing confusion and leaving you feeling utterly disappointed. Not at all like you had planned or envisioned your life to be.
Usually, disappointment comes from unforeseen circumstances beyond your control. Maybe you get laid off from your job or cancer strikes someone in your family. Sometimes it comes from another person's actions or decisions, like a spouse having an affair, and yet you're the one left feeling broken and hopeless. Often, this disappointment can cause you to feel as if God is nowhere to be found. We might then start to quietly question the reality of God's goodness.
The Beauty of Disappointments: They Lead Us to Hope
But what if all this disappointment was redeemable? What if you could find joy in the midst of it? What if God is allowing the disappointment to draw you closer to Him and closer to His purpose?
I'm going to share some ways that have guided and allowed me to look at disappointment in a new way. To find joy and hope in the midst of it. Scripture promises us this in Romans 5:3-5 saying "we find joy in trials and tribulations, knowing that tribulations produces perseverance, and perseverance produces hope. And hope does not disappoint."
We can find hope through our disappointments. There is joy to be discovered. We tend to immediately want to eliminate and get past the disappointment. But remember we must walk THROUGH it, to get to the greater purpose, and to find that hope and joy. Many people turn to the wrong avenues to distract themselves from the disappointment they face. Alcohol, social media, reality tv, or simply staying busy enough so that they never have to face their disappointment are just some of the ways people distract themselves. But if they face the disappointment with 'joy' and look at it as an opportunity to get closer to God, perhaps it will make it a little easier to walk through.
Why Does God Allow Us to Go Through Disappointment and Hurt?
The first way to find God in your disappointment is to understand why God allows disappointment in the first place. This helped me when life took an extremely painful turn and I lost my older brother to cancer. Why did my loving and sovereign God allow him to experience the awful pain that ultimately took his life on this earth? I was able to find joy in the midst of that disappointment because I knew my brother had a purpose in Heaven that God was calling him to. Even though I was sad his purpose on earth was coming to completion, I knew there was joy ahead.
But why does God allow disappointment at all?
Allow me to summarize the beginning and the end of the Bible in a few short paragraphs. It helps paint the picture of the world of disappointment we live in. The world was perfection in the beginning. Adam and Eve sinned and brought evil and death into the world. However, God promises perfection in the end. It starts with perfection in Genesis and ends with perfection in Revelation. God sent His son, His very OWN Son, to die on the cross to alleviate us from living in a sinful disease-ridden world forever. The whole Bible is just one big love story of God fighting for the freedom of His people; fighting for the perfection that the enemy stole from us in the beginning. John 3:16 says "For God so loved the world that He gave His one and only Son, so that everyone who believes in Him will not perish, but have eternal life."
Be encouraged - we are not stuck in this cancer-filled, brokenhearted-filled, sadness-filled, sin-filled world forever. We have perfection waiting for us on the other side. WOW. Let that sink in. God promises in Revelation 21:4 that He will "wipe away every tear from your eyes... there shall be no more death, nor sorrow, nor crying. There shall be no more pain."
1. Our Disappointments Show Us that Only God Can Meet Our Every Need
So why did God allow disappointment in the first place? I don't know the full answer. But I do know for myself that if greater loves never disappointed me, then I would not need God. Without disappointment, I'm not sure I'd ever had a desire or a need to depend on God. I'd be too prideful knowing I can handle everything on my own. And trust me, I've tried handling things on my own, and I always wind up in the same cycle. God wants nothing more for me to "draw near to Him so he can draw near to me" (James 4:8). So if God allowing disappointment in my life is one of the key ingredients to this happening, then I can be confident in Him when He allows it in my life.
2. Our Disappointments Show Us the Sweetness of Eternity with God
The second way to find God in disappointment is to live your life from a higher perspective. We must have a higher perspective or what some Christians call a kingdom perspective. It means to view your life from the perspective of Heaven. Sometimes, we get so close to our situations and disappointment that we can't see anything else beyond our disappointment. We try to see the beautiful forest ahead, but we are so entangled in the weeds around us, it often feels impossible. Once we step away and we allow God to take us to His view, we see that this disappointment is not forever. 2 Corinthians 4:17-18 encourages us to never give up saying "for our present troubles are small and won't last very long… we don't look at the troubles we can see now; rather, we fix our gaze on things above that cannot be seen. For things we see now will soon be gone, but the things we cannot see will last forever." Seeing things from God's perspective allows the mountains in front of us to become likes specks. So if you feel you're suffocated with disappointment, take a step back, and view life from above.
3. Our Disappointments Teach Us God Does Good Work through Even The Most Painful Things 
The third way to find God in disappointment is to realize that God's purpose is happening through disappointment. Yes, He allows it but God has a greater good and purpose in mind. Our disappointment won't be wasted. Even if you can't see how the whole story will unfold, His plans for us are good. What if what the enemy meant for evil by attempting to destroy us with disappointment was actually what drew you closer to God and then God turned around and used your disappointment to help others for the greater good? Who knows how many lives may be affected for the kingdom's sake because of your difficult disappointment? Scripture promises us that "all things work together for good to those that love God, to those who are called according to His purpose." (Romans 8:28)
Sometimes the most difficult disappointments we walk through can be our greatest story we tell others about someday. Trusting that God will use my disappointment for good certainly doesn't take the disappointment away, but it sure does give me peace and contentment.
4. Our Disappointments Show Us the Path to the Peace of God
And this leads me to the final way I find God in disappointments. To gain that peace and contentment, I must surrender ALL to Him. Daily. Hourly. Sometimes minute by minute depending on what you are walking through. Philippians 4:6-7 says "don't worry about anything; instead, pray about everything. Tell God what you need, and thank Him for all he has done. THEN you will experience God's peace, which exceeds anything we can understand. His peace will guard your hearts and minds as you live in Christ Jesus." We might never understand until the day we get to Heaven why certain disappointments happen in our life. By surrendering it all to God who does understand the plan, He provides a peace that far surpasses our understanding of the disappointment.
I love how that Scripture encourages us to pray and surrender everything. Surrender it ALL to God. That includes our hurts. That includes our suggestions on what we think God can do to fix the problems we are facing. That includes our expectations of how we think things are supposed to be. Surrender YOUR plan
Remember, His ways and plans are greater than ours. He knows things that we don't. Isaiah 55:8 says "my thoughts are nothing like your thoughts, "says the LORD. "And my ways are far beyond anything you could imagine." What if God's plan is even bigger and way more extraordinary than your ideas you give Him? Surrender all your ideas, expectations, timelines, and outcomes… and just let God intervene. Let God be God.
He knows how your story ends and will use even your greatest disappointment for the greater good. I'm not sure what sort of disappointment you are facing today, but trust the Author because He wrote the story. He knows the beginning to the end, so we can rest assured, we are in good hands.
Alisha Headley is a writer and speaker who has a passion to meet the everyday woman in her everyday life with wisdom gained from personal experiences and Biblical truth. For years, she sought her own path, her own will, her own desires, hoping for a feeling that could never be sustained on her own. Realizing her true calling, she left the corporate world behind to pursue her true passion: teaching women inspired by Scripture. She is dedicated to teach other gals how to apply God's word to her everyday circumstances and find that freedom she sought for so many years. Through her unique style of writing, she is able to seamlessly connect with other women. She talks bout tough everyday truths by sharing her own personal struggles along with a variety of life experiences. Alisha is a proud stay at home wifey and dog mama who lives in Charlotte, North Carolina. In her free time, Alisha enjoys working out, traveling with her hubby, styling her outfits, and date nights where she eats her favorite foods.
You can find Alisha on her blog www.alishaheadley.com, or on Facebook or Instagram.
Image Credit: @ArifRiyanto/Unsplash
---
---