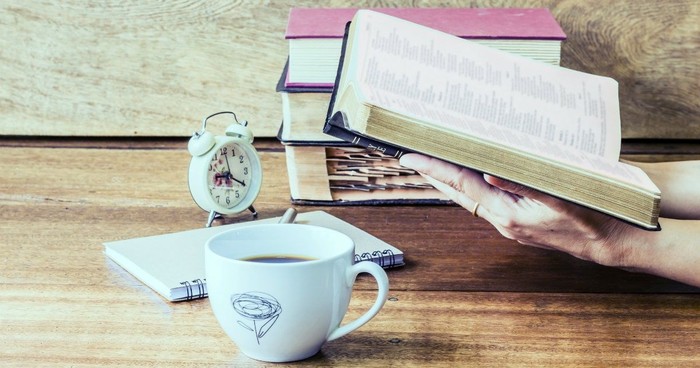 Want to be a more serious student of Scripture but not sure where to start? Here are 5 simple tips everyone can do today to make a regular habit of investing in the Word.
I love to fit into my skinny jeans, but I also really love to eat good food. When my pants start to get a bit tight, I'm faced with a dilemma: will I change my eating habits or not? Deciding is never a question of knowledge: I don't need to know more about nutrition, or even plan out a rigorous diet if I want to lose ten pounds. More information and more advice will never affect change. What I need for change is to be captured by a greater love. I need to want to be healthy and fit into my jeans more than I want to eat chocolate cake. Being physically healthy is made up of a thousand small decisions about how I talk about my body, what I put into it and how I exercise it.
We change when we are captured by a greater love. Our spiritual lives are no different: to change we must pay attention to what we put in to our souls. If we say that God's Word should shape our lives, then we need to move around in it. It needs to shape us. And it can't shape us until we've first developed a healthy habit of simply reading it.
We must learn to cultivate habits that grow our hearts towards Jesus. As James K. A. Smith writes in You Are What You Love, we are not primarily logical creatures — brains in a stick — we are lovers. So I must start by asking: Do I love God and his Word more than my comfort? Do I desire to know Jesus more fully? Do I want to know the heart of the living God more than my conception of him? Then I must read his Word.
When you change your eating habits, you take out the donuts in the pantry and throw them away. When you start a new exercise routine, you gather community together in a workout partner and commit to a specific place and a specific time. It doesn't feel like much, but slowly your body changes. Likewise, as we create healthy habits we cultivate a healthy soil for real spiritual growth and change to occur. 
1. Start Small:
I can get overwhelmed and excited for any new regimen, whether that's Bible reading or a new workout program. I commit to too much and then burn out. The purpose is longevity, to whet your appetite for God's word so that you begin to develop a healthy habit.
Start small and work up to more. Commit to reading one chapter of the Bible a day, or reading one chapter a week. You don't have to read it all in a year, with all the commentaries and bible studies. 
2. Make a Plan: Give Yourself Visual Accountability. 
Write down your Bible reading goals (one chapter a day; finish a book of the Bible in a month, etc.) and put it on your bathroom mirror. Make yourself a daily reading schedule. Check it off. Put it in your iPhone and set up an alarm to remind you. Make an old-school sticker chart on your fridge. When we don't make our goals concrete, they don't happen. 
3. Find Useful Tricks to Overcome Potential Obstacles 
When you're watching your weight, it's easy to get waylaid by the bowl of M&M's at the office or the Cheetos in the pantry. We begin to think of all that we're missing out on. With reading our Bibles, there's always laundry, dishes, and a work emergency that will squeeze out spiritual disciplines if we let them.
Healthy habits can help ground us as opposed to the back-and-forth life that fear of missing out delivers. Start by renaming (on your calendar or in your mind) your Bible-reading time as a chance to feed your soul what it truly craves: communion with the God of the universe. Grab your favorite blanket and candle and make your Bible reading time something special, a break from the hustle. 
4. Grab Some Workout Partners 
When we start new habits, we need people to walk alongside us, to encourage and remind us about why we started our new regimen when it gets hard and boring. Make your goals known and invite others along. Find older women who love God's word and ask how they developed the habit. Find younger women who are just starting to read the Bible for themselves. The Bible regains so much life when we read it in community. Check in at church, over email, or even start a group text to all check-off that you've read your Bible that day. 
5. Know You're Going to Fail and Allow it to Fuel Your Understanding of Grace.
We might not see tangible spiritual muscles for a long time. We might get waylaid by what C. S. Lewis called the "tyranny of the urgent." Failure will happen. But this is simply an opportunity for growth. It's a chance to rehearse the gospel story: that you are made in God's image, that sin has marred our desires and our best efforts, that Jesus redeems us, and promises us new life. Failure never makes you a failure. It is, rather, a chance to start again and experience the goodness, acceptance, and forgiveness of God. Isn't that the purpose of developing a Bible reading practice in the first place?
Photo Courtesy: Thinkstock.com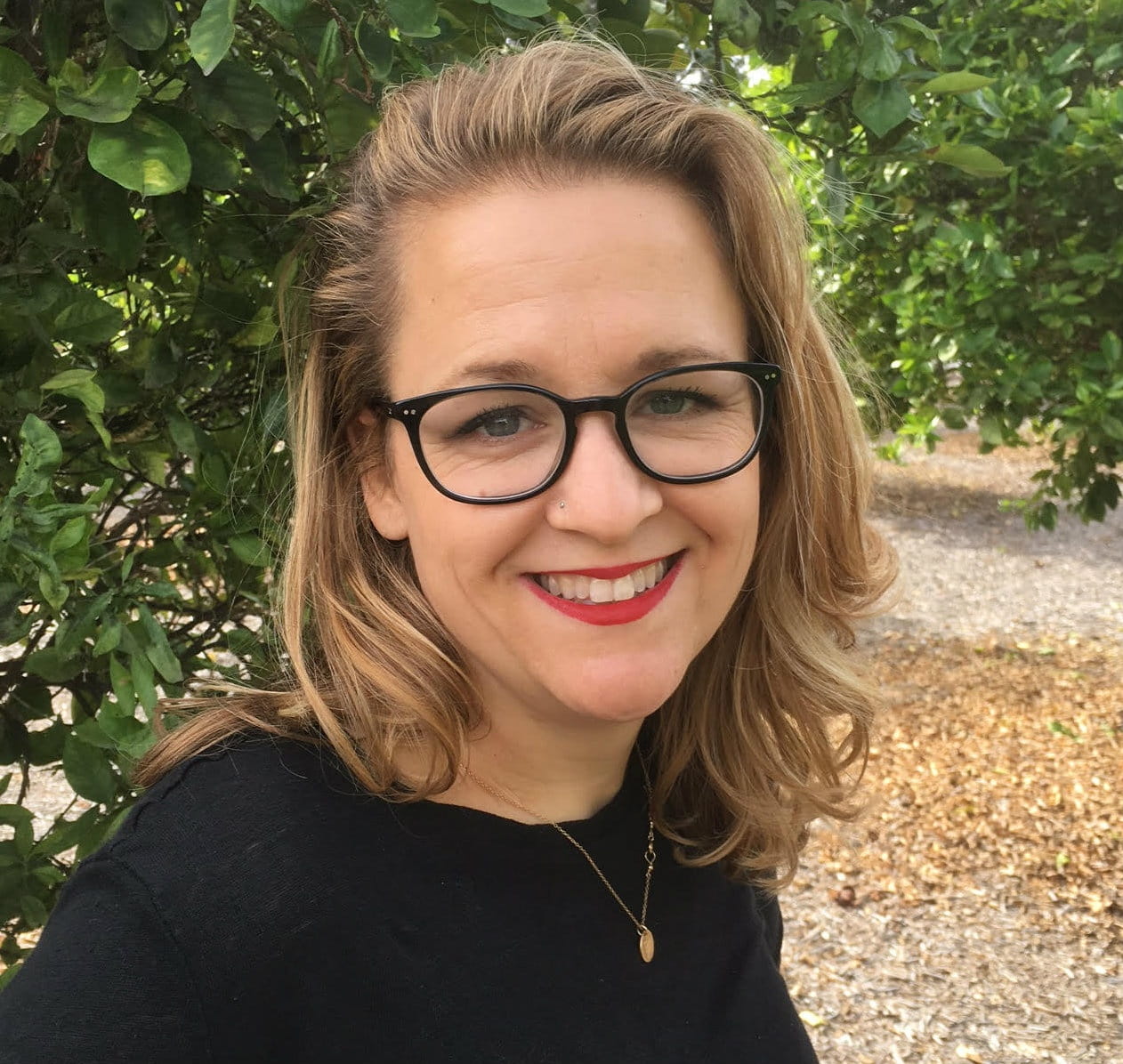 Ashley Hales is a writer, speaker, church planter's wife, and mom to 4 littles in southern California. Ashley has written for places such as The Gospel Coalition, Books & Culture, and ThinkChristian and is writing her first book, Finding Holy in the Suburbs (IVP). Be sure to connect with her at her blog, Facebook, or Twitter. Subscribe to get a free booklet on how to practice sustained attention and chase beauty right where you are. 
---
---