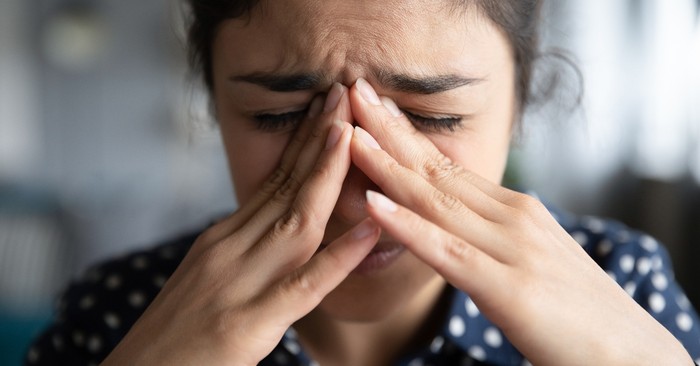 "My God, my God, why have you forsaken me? Why are you so far from saving me, so far from my cries of anguish? My God, I cry out by day, but you do not answer, by night, but I find no rest." — Psalm 22:1-2
The human experience is messy—full of courage, fear, joy, despair, love, and hate. The soul's need to pour out these emotions when life becomes overwhelming has led some to poetry, others to songs, and a few—moved by the Holy Spirit—to write what has become Scripture. In troubled times our words sound like those of the lamenting Psalmists, and it is for that reason that God allows us to witness a wide array of expression in the Bible, even when what is coming from our hearts is far from praise. We can bring our cries and complaints to the God who loves us; we were not intended to carry that pain alone. However, there is a right way and a wrong way to do this.
Many times we seek out cathartic relief by venting to friends or family, but if we stop there we do not complete the cycle of constructive complaint. Bitterly bemoaning our circumstances does not bring victory. We must take what torments us to the one who can move mountains to help us. Without gazing at the beauty of God, our complaints stay in the realm of "But I am a worm and not a man, scorned by everyone, despised by the people. All who see me mock me; they hurl insults, shaking their heads." Instead of transforming to, "You who fear the LORD, praise him! All you descendants of Jacob, honor him! Revere him, all you descendants of Israel! For he has not despised or scorned the suffering of the afflicted one; he has not hidden his face from him but has listened to his cry for help." — (Psalm 22:6-7, 23-24)
Is It Okay to Complain to God?
When we consider the whole counsel of Scripture, we should rightly ask, is bringing our complaints to God biblical? Philippians 2:14-15 beautifully commands that we, "Do everything without grumbling or arguing, so that you may become blameless and pure, 'children of God without fault in a warped and crooked generation.' Then you will shine among them like stars in the sky."  Oh to shine like the stars, what a thing to desire; but how do we do everything without grumbling or arguing? How can we be honest about the profound suffering we might come face to face with as we navigate this broken and fallen world, and still shine as those fully committed to God? The Psalms, Job, and the book of Lamentations show us the guideposts—we turn our face towards God and lay our complaints bare at his throne of grace. We tell Jesus all our trouble and we remember that he sits unchanged, faithful and true.
Just like the author of Lamentations, we can cry out and say, "I have been deprived of peace; I have forgotten what prosperity is. So I say, 'My splendor is gone and all that I had hoped from the LORD.' I remember my affliction and my wandering, the bitterness and the gall. I well remember them, and my soul is downcast within me." We reveal an authentic account of the grief within us, and then we continue on as Lamentation's author did, "Yet this I call to mind and therefore I have hope: Because of the LORD's great love we are not consumed, for his compassions never fail. They are new every morning; great is your faithfulness. I say to myself, "The LORD is my portion; therefore I will wait for him"  (Lamentations 3:17-24).
In the book Dark Clouds, Deep Mercy: Discovering the Grace of Lament Mark Vroegop suggests that Christians stay humble, pray the Bible, be honest, and don't just complain. Vroegop explains, "Complaint is central to lament. But Christians never complain just to complain. Instead, we bring our complaints to the Lord for the purpose of moving us toward him." When complaint-worthy trials loom large in our lives we must do our job as ministers of reconciliation and allow them to become a catalyst of redemption instead of destruction. If we meditate on all that causes us to fret instead of the promises of a mighty God, we soon believe lies the devil is whispering in the shadows of our circumstances. Instead, we must declare, "Let us hold unswervingly to the hope we profess, for he who promised is faithful" (Hebrews 10:23).
Photo Credit: © Getty Images/fizkes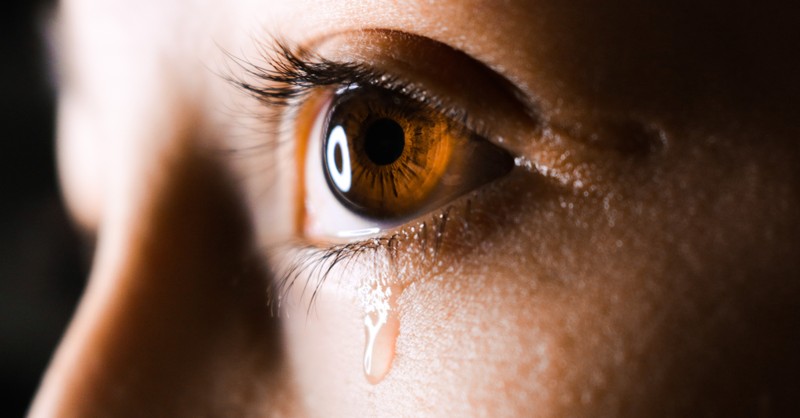 Psalm 13: Why and How Should God's People Lament?
How long, LORD? Will you forget me forever? How long will you hide your face from me? How long must I wrestle with my thoughts and day after day have sorrow in my heart? How long will my enemy triumph over me? Look on me and answer, LORD my God. Give light to my eyes, or I will sleep in death, and my enemy will say, "I have overcome him," and my foes will rejoice when I fall. But I trust in your unfailing love; my heart rejoices in your salvation. I will sing the LORD's praise, for he has been good to me. — Psalm 13 (emphasis added)
This short Psalm provides us with a concise example of what it looks like to be honest with God about our feelings about life, about our enemies, about him, and still trust him with where our feet land. If we are going to complain it is imperative that we know God is who he says he is, even as our emotions may be questioning his character. If our complaining circumvents the narrow path we are called to walk, we will let our impatience in suffering keep us from finding the hope that lifts a broken spirit. Carl Chica says in the book Counseling through the Psalms regarding Psalm 13 "Four times David asks God, 'How long…?' Everything in our suffering seems to last forever. We feel overwhelmed by the present and easily forget the times God has blessed us in the past and the promises he's made of a future spent with Him for eternity."
That eternal perspective releases us from the urgent demands our heartache resounds, and brings rest in the midst of hurting. The best way to reorient ourselves to this holy viewpoint is through our own prayer of lament. The details of that may look different depending on our individual circumstances, but the framework will be the same. We bring our complaints to God, beg for rescue, speak the truths we know about his good character, and then we come to a place of surrendered trust that says, "Despite all of the mess around and within me, I trust in your unfailing love and faithful character."
Photo Credit: © Unsplash/Aliyah Jamous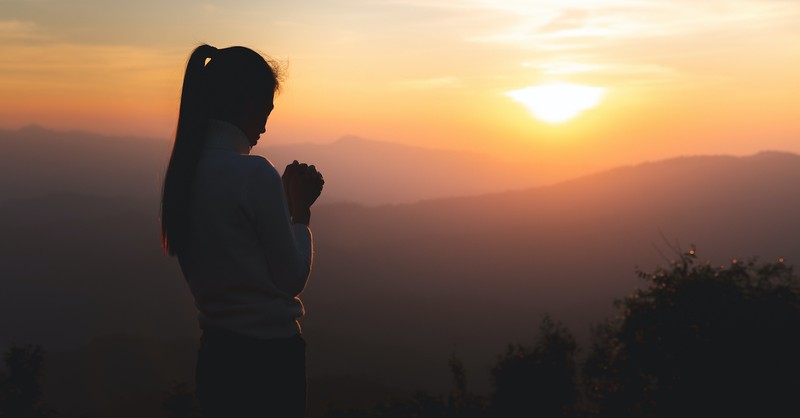 A Prayer of Lament
Oh my God,
I am so weary from waiting for relief. My soul is dry and despairing. (Your circumstances) are crushing my will to rise in the morning, and plagues the few moments of sleep that I can find. Each day my thoughts spin around (your circumstances) and they torment me as I strain for control that is out of my reach. The fears press in, and solace is silent. Where can I find sanctuary? I am questioning that you are (characteristic of God that feels far), for there are none to help. I am blinded to the movement of your hands. Why have you not intervened? Where are you? Why do I not see you fighting for me? I cannot see your light in this darkness, and yet, my soul recoils because the truth is that you are still good. Though brokenness infiltrates my every hour, you are still the one who binds up hearts. You bring order to the chaos that rages around me. You who set me free and saved my soul from the tendrils of sin are who you always were, are, and will be. I believe you can free and restore me again, come quickly, Lord Jesus.
It is in your name, I seek your aid,
Amen
Photo Credit: © Getty Images/Tinnakorn Jorruang
Originally published Friday, 04 December 2020.
---
---