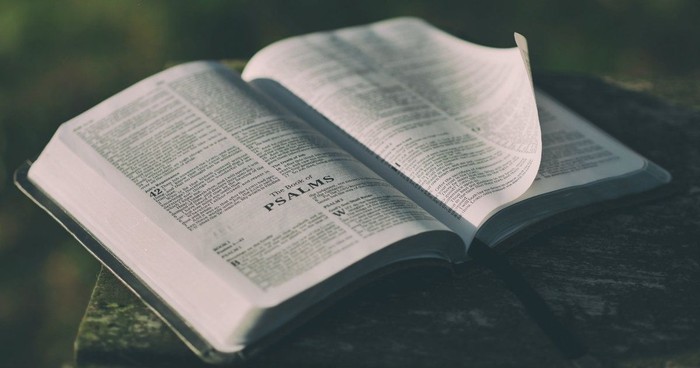 Do you enjoy the Psalms but wish you could get more out of them? Here's how you can begin to apply the Psalms to your life, no matter the situation.
As a child, my mom had many Psalms memorized; she made us read them and I came to appreciate human emotions through the experiences of people like David and Moses. However, as we grow up and begin to get overwhelmed by life, we fall into the trap of thinking our experiences are unique to us. We wonder why we go through the things we do and we throw the words "you have no idea" around much more easily. The truth is that someone somewhere has an idea what it feels like to be in our shoes, to endure the things that hurt, confuse and even embarrass us. Best of all, our Father in heaven knows exactly how it feels. He gave us the Bible for a reason; His eternal Word to guide us on this journey.
2 Timothy 3:16-17 says:
All scripture is given by inspiration of God, and is profitable for doctrine, for reproof, for correction, for instruction in righteousness: That the man of God may be perfect, thoroughly furnished unto all good works.
Nothing in God's Word is a mistake or an afterthought, and that includes the Psalms. It should be such an encouragement for us to know that the men and women whose experiences we read about in the Bible, who walked with God and did such great things had the same emotions and struggles as we have today.
As a matter of fact, we can find references for the emotions we feel in life and get inspiration from how our heroes of faith navigated them.
When You are Lonely or in Despair:
Every time you think of David, do you see a victorious warrior standing over a slain Goliath?
Consider Psalm 63:1, David said, "O God, you are my God; early will I seek You: my soul thirsts for You, my flesh longs for You in a dry and thirsty land, where no water is."
Before David ever won a single battle, he trained himself to worship, to seek God as he sat, probably cold and lonely, watching over his father's sheep out in the fields.
Let this picture encourage you when you face times of loneliness and despair.
When You Feel the Weight of Your Sinfulness:
Maybe you see David as a man caught in adultery and murder, digging a deeper hole for himself as he tries to cover his guilt.
Then consider Psalm 51:1 & 13
"[A]ccording to your great compassion, blot out my transgressions…Then I will teach transgressors your ways so that sinners will turn back to you."
When David was confronted with his sin by Nathan the prophet, he had a change of heart, repented before God and accepted forgiveness. Why not take solace in his example knowing that you can never stray too far away that God cannot reach you.
When You are Distracted by Worldly Things:
When you find yourself caught up in the tide of the times, distracted and unable to the see the bigger picture—the ultimate reality of living for God and His kingdom—remember the prayer of Moses in Psalm 90:12 "Teach us to number our days, that we may gain a heart of wisdom." How fitting is that prayer for such a time as this?
When You Face Barrenness:
When you attend baby showers every other weekend and wonder when you will hold your own little ones in your arms, be encouraged by Psalm 113:9 "He settles the childless woman in her home as a happy mother of children. Praise the Lord."
When You are Tempted to Compare Yourself to Others:
Thinking you're not good enough, beautiful enough or worthy enough? Consider that you are truly fearfully and wonderfully made – Psalm 139:14. God's works are wonderful and that includes you!
When You are Overwhelmed By Life:
When you are going from one tough circumstance to another wondering when you can have some relief, don't be surprised to find Psalms like these in the Bible; Psalm 10:1 "Why, Lord, do you stand far off? Why do you hide yourself in times of trouble?" The writer of that Psalm was obviously overwhelmed, questioning and pouring his heart out to God. The good news is God can handle your questions, he's not intimidated by your doubts and your fears. Go ahead and vent. But remember, just like the writer of Psalm 10 did in verses 17 & 18, that God is always on your side. "You, Lord hear the desire of the afflicted; you encourage them, and you listen to their cry, defending the fatherless and the oppressed."
The best way to apply the Psalms to your situation? Read them, explore them and connect with the message, the hope and the truth in them.
Be encouraged. God has an answer for every question that troubles your heart. Just listen.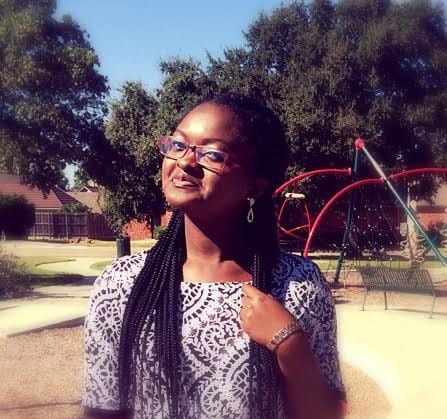 Remi Roy lives, writes and enjoys being in Dallas, Texas. Originally from Nigeria, she is passionate about her purpose which is following God every step of the way no matter the details. She is a contented wife, content developer, author of two books Ms. Unlikely and From the Sidelines and founder at Selahville. When she's not working with clients, she spends time working on her next book and trying hard to be a morning person. You can find her at remiroyonline.com. Or on Facebook, Twitter, and Instagram.
---
---