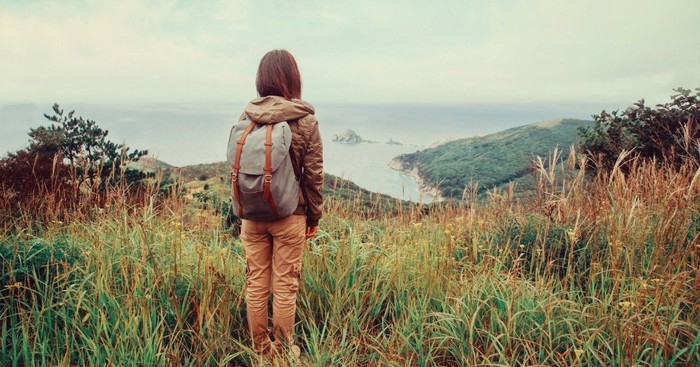 Sometimes we can start prioritizing things that simply don't matter as much in light of eternity. Here's how to keep your deepest desires in tune with what matters most.
God taught me one of the greatest lessons of simplicity, generosity, and gratitude while I was visiting a humble blue cinder-block house in the mountains of Ecuador. Early on a Sunday morning, our Proverbs 31 Ministries team loaded into buses that drove us out of the large capital city of Quito, into the gorgeous countryside, and eventually further up the mountains.
Suddenly, the bus rounded a corner on the twisting mountain road, and the stucco church with the red-tiled roof where we were to attend a service came into view. Our group clambered down the steps and walked toward the church flanked on either side by two rows of stunning, dark-haired, dark-eyed children clad in heavily embroidered clothing. With nervous grins, the children handed us roses as we walked by. But it didn't take long for their shyness to disappear, and they climbed into our laps and held our hands throughout the service.
When the sermon ended, our Compassion International hosts gathered us around to unveil our afternoon agenda. Our team was to split into pairs with an in-country host to do home visits with the children. They explained that the beautiful faces of these children might cause us to overlook the harsh reality of their lives. So, carrying groceries for the families, we set out to visit their homes and see their true living conditions.
My friend Luann and I climbed into the back of a small red pickup truck for our journey to Dolores's house where she greeted us and invited us in to meet her family. Her husband, a builder working in Quito, wasn't there that day, but evidently they had a loving relationship when he was home. He and Dolores had filled their tiny space with seven children!
Being a lover of houses, I did a mental appraisal during the short tour. The home was tidy, but the floors were bare dirt and plastic sheeting served as a ceiling. There was running water and electricity but no appliances for work in the kitchen. The only sign of food was a small stack of maize in the corner. In the bedroom, we saw two beds for the whole family, and though the mountain nights and winters must be cold, I didn't see a furnace or any indications that the house was heated. Even so, it was obvious that Dolores was proud of her well-built home and of the hours her faithful husband had spent building it for their family. She glowed as she described the care and craftsmanship he invested for them.
As the visit was winding up, my precious prayer-warrior friend Luann asked Dolores the pivotal question: "Dolores," Luann began, "we are never going to forget you. When we go home, we want to be able to ask our friends to pray for you. How can we pray for you and your family? What is your greatest need?"
The interpreter repeated the question in Spanish. While we waited for Dolores's reply to be repeated in English, I had a little talk with God based on my own assessments of her lack. Looking around her tiny three-room house, I created a mental list of things she needed. "Lord, Dolores needs more beds so she doesn't wake up with elbows and knees digging into her head all night long. She needs a refrigerator so food will keep between visits to the faraway market. She needs some carpet on her dirt floor to keep the family's feet warm during the cold nights in the mountains. She needs a four-wheel-drive to make it down the dirt track that leads to her house. She needs a solid roof and ceiling to keep the rain out . . ." My list for Dolores went on and on until the interpreter finally began to speak to Luann and me.
My mouth hung open as I listened to Dolores's response: "My greatest need is to be able to teach my children about Jesus so they will follow the Lord all the days of their lives." Tears sprang to my eyes as my heart absorbed the lesson this Ecuadorian woman in humble circumstances taught me. All of my basic needs are met, and even many of my wants are met with abundance. In spite of all my blessings, my priorities are all mixed up.
Dolores found great joy living in the simplicity of her home with her basic needs met. Her gratitude for her husband's provision was beautiful, and she displayed great generosity in asking for her children instead of herself when asked her greatest need. Dolores held the gifts of simplicity, generosity, and gratitude.
Because her "wanter"—the deepest desires of her heart-- was set in the right direction, this mother knew the most important thing her family needed. She knew they all needed Jesus. He came first on her want-list for herself and for her children.
King David expressed his desire for knowing the Lord this way:
How lovely is your dwelling place,
Lord Almighty!
My soul yearns, even faints
for the courts of the Lord;
my heart and my flesh cry out
for the living God. . . .
Better is one day in your courts
than a thousand elsewhere;
I would rather be a doorkeeper in the house of my God
than dwell in the tents of the wicked. (Psalm 84:1–2, 10)
In essence, our Ecuadorian friend had said the same thing. Dolores wanted to spend her life in the Lord's dwelling place more than she wanted a spacious, beautiful home. She wanted to be in His courts more than she wanted to have a powerful position. She wanted to know the fullness of Jesus more than she wanted to leave her spare situation.
I'm sorry to say that I wondered what my response would be to the questions "What is your greatest need? How can I pray for you?" I do love the Lord, but sometimes He falls to less than first place on my list of perceived needs. A woman with limited education but tremendous wisdom had reminded me of a great truth. She gave my wanter a major adjustment, and I walked away with something far greater than the bag of groceries that I had brought in. My picture of perfection shifted away from a material façade and toward a life full of the riches of a deeper relationship with Jesus and others.
Amy Carroll is a popular speaker and the founder of Next Step Speaker Services, which is an arm of Proverbs 31 Ministries that equips speakers and writers through personalized coaching. Amy speaks on an average of once a month to women's groups nationwide, and is a regular contributor to "Encouragement for Today" devotions, which are distributed to over 750,000 subscribers each day. Amy graduated from the University of North Carolina at Chapel Hill in 1988 with a degree in Early Childhood Education. Amy, her husband, and their two boys live in Holly Springs, NC.
---
---